The Screening Room – June 2012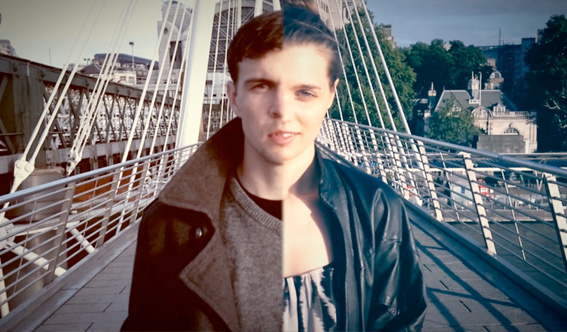 Welcome to the June edition of the Show Me Shorts Screening Room. My name is Aasta L. Otnes and I am the Seminar Manager for Show Me Shorts. In our seminars we have filmmakers talking about their processes, so for this month's blog I want to talk about creative solutions to restrictions you might have on a film project.
In the beginning you will have an idea. A really good one that stands out. Then what you need is called gear. Gear is unbelievably important as without it, there would be nothing to record images or sound to, and no editing software to put it together on.
I knew a girl once who wanted to learn how to take great photos on her DSLR camera but didn't want to learn anything technical, as she "wasn't into that". True story! It's the very thing she said! Which may make you wonder: Can you take great photos without the know-how of lenses, f-stops and light metering?
Sure you can.
I see great shots from iPhones with Hipstamatic filters on Facebook every day.
Maybe the question really is this: What are you trying to achieve and do you need an expensive DSLR for what you have in mind?
Or: What if you have a really great idea for a photo or a film but you don't have the good gear, the money, or the time you think you need? Can you make a film or TV programme of good quality without a Mac Pro running Avid, an Arri Alexa, a sound boom and a copy of Final Draft?
Sure you can.
Anyone working on a creative project will come across the challenge of limitations. Sometimes these limitations spring up in the form of a surprise, like a rainy day for that beach shoot you planned for two weeks. Sometimes they are part of the overall plan – like the V48Hours competition where that is the time constraint to make a seven-minute short film.
The know-how and skills you build with experience is what makes it possible to make something great with what you have accessible.
Here are some choice short films that will back up my theory of Sure You Can:
---
SPLITSCREEN : A LOVE STORY
2011, 2min 25sec
Director: James W Griffiths
Producer: Kurban Kassam
Director of Photography: Christopher Moon
Editor: Marianne Kuopanportti
This is a short film that was entirely shot on a Nokia N8 mobile phone. It was the winner of the Nokia Shorts competition at Edinburgh Film Festival 2011 and was named the ninth most creative video by Time Magazine in 2011.
It is a simple love story and its strength is in how it was shot to get excellent matching shots for the split screen and how well it is edited together.
Just see for yourself what can be achieved with just a phone camera:
---
EXTRANJERO
2012, 5mins
Produced By – Mark Farrington + Jo Combes
Directed by The Queen – (Daniel Lumb + Crinan Campbell)
A story about a foreigner on the run in the UK, this won the short film competition in Sundance London earlier this year to the theme "Story of Our Time". Not only are the performances, camera work and direction, and the editing of sound and image all spot on: this film was shot in two days. That is just impressive.
I watched this and immediately wished I had made this. But I didn't so I suffered from envy a little bit. Then I watched it again, the envy waned and I got inspired instead.
---
PREMONITIONS FOLLOWING AN EVIL DEED
Lumière et Compagnie
1995, 55 sec
Director: David Lynch
In 1995 a collaboration between 41 filmmakers around the world was made to celebrate the 100 anniversary for the Lumiére Bothers early motion picture cameras. Each director used said camera and these were the rules:
1. Only one can of 35 mm film could be used – making the maximum length of the stories 52 seconds. The film stock had been adjusted to look like the film stock at the time when the cameras were built.
2. The film had to be edited in camera and no synchronized sound was allowed. In other words: they made their shorts in one shot, with the sound available while shooting.
3. They could only do three takes, no more.
One of those directors was David Lynch. On his website is the following description on how the film was made:
"…Lynch's short cost around $6000 to film and involved several different location changes. He skirted the rules by using his allowed three takes to close the shutter on the camera and move to a different set, thus creating the appearance of five different locations edited together."
When it comes to the story itself, as always, he doesn't over explain any of his imagery. The mystery of who the people are and what is the connection between the settings suck you in and you keep trying to figure out what is happening. But you have to see the film to grasp how he dealt with the strict limitations. It is simply extraordinary.
---
BOAT
2007, 6 mins
Director: David Lynch
From equipment that is very old to something that is still quite new, and I'm still on the subject of David Lynch. This is about how the king of visual imagery, rich colours on velvet film, and highly stylized shots sometime in the mid 2000s got himself a Sony PD150 camera with auto focus; and then he left film cameras behind for good. He shot the 2006 Inland Empire in a whole new way, and he wrote the script as the film was shot.
Auto focus. Really?
There is no educational institution or director of photography available who would ever, ever consider suggesting such a thing!
But then again, I guess it helps being David Lynch and blessed with a visual style language that doesn't come around often.
Boat is a short film shot with the same Sony PD150. It is simple and beautiful, and like most other works by Lynch, can make you a little uncertain of what is the reality and what is not. Like how you know you are experiencing reality when you're dreaming, but waking from your sleep you know that that is the real reality. Neither is real to the other, so which one is it? Positively Lynchian.
There you go: one film shot on a mobile phone; one shot in two days; a third filmed in one shot, giving the illusion of several; and a fourth on a crappy digital video camera with auto focus.
Which somewhat proves that it's not the gear you have; it is what you do with it.
So what are you waiting for? Get together whatever equipment you find and figure out a way out make it happen.
After all: If David Lynch can do it, so can you.