The 84th Academy Awards are taking place in Hollywood on Sunday 26th (Monday afternoon NZ-time). Leading the game is Hugo with 12 noms, closely followed by The Artist (unusually quiet at the NZ box office but expect that to change soon) with 11. As usual, we've been having discussions amongst ourselves over who the winners will be, and who they should be…
We'll be live-blogging the glitzy event on Monday afternoon, complete with witty put-downs, gasps, tears and fist-pumps. Make sure you tune in. Meanwhile, let us know your picks at the bottom of this page!
---
Best Movie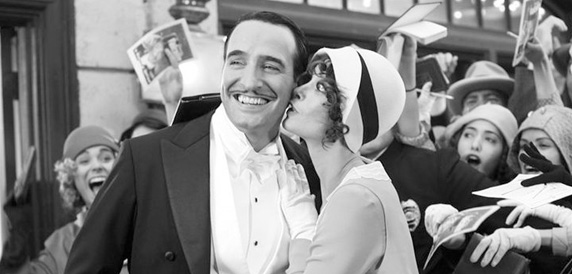 Who will win: The Artist
We called it an "art house film that everyone can enjoy", and there's nothing the Academy loves better than a film that packages up the 'niche' for a mainstream crowd. Think the curious slum dwellers in Slumdog Millionaire, or the batty Royals in The King's Speech. Anything from outside America staggers these voters, so we're picking The Artist for the grand win.
Who should win: Hugo
Not quite for kids, not all for adults, Martin Scorsese's lavish fantasy is, like The Artist, a love-letter to the medium he has been celebrating all his life. One of the world's master filmmakers turning his hand to state of the art 3D technology, his film should be recognised for doing what movies do best.
The nominees are…
The Artist
The Descendants
Extremely Loud and Incredibly Close
The Help
Hugo
Midnight in Paris
Moneyball
The Tree of Life
War Horse
---
Best Actress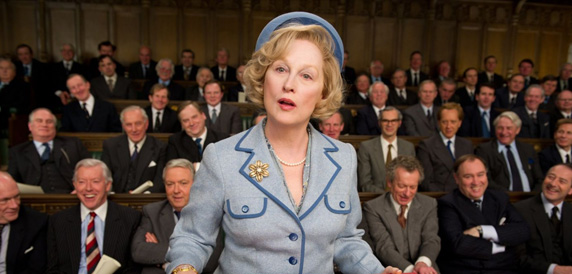 Who will win: Meryl Streep – The Iron Lady
She's been nominated for Oscars 17 times but hasn't won Best Actress for ages (since 1982), so surely this will be her year. Donning the big hair and adopting the grave vocal tones of the fiercely principled Maggie Thatcher will see Meryl tearily clutching her little gold man on the 26th.
Who should win: Michelle Williams – My Week with Marilyn
Because we really like her, she's been in some awesome films – The Station Agent, Brokeback Mountain, Shutter Island, Synecdoche New York, Blue Valentine and Meek's Cutoff – and someone needs to give her due credit for having the courage to portray the greatest screen siren ever.
The nominees are…
Glenn Glose, Albert Nobbs
Viola Davis, The Help
Rooney Mara, The Girl with the Dragon Tattoo
Meryl Streep, The Iron Lady
Michelle Williams, My Week with Marilyn
---
Best Actor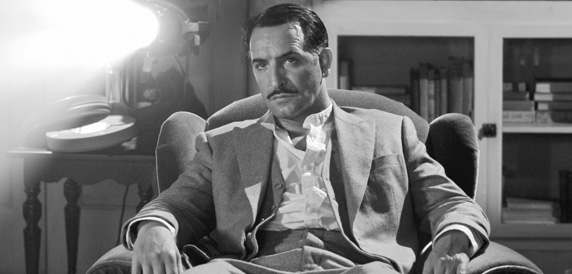 Who will win: Jean Dujardin – The Artist
Because as much as the Academy loves rewarding veteran actors who have never won thus far, there's nothing they like better than giving the gong to someone they've never heard of. Jean Dujardin was perfect in his role as a charming silent movie star, so no quibbles there anyway, really.
Who should win: Gary Oldman – Tinker, Tailor, Soldier, Spy
Veteran actor Oldman always brings something worthwhile to the table, especially in his role of retired spy George Smiley – who one can never quite peg. Is he shifty, is he depressed, is he both? While we're at it, this film should have nominated for best picture and a lot more besides…
The nominees are…
Demián Bichir, A Better Life
George Clooney, The Descendants
Jean Dujardin, The Artist
Gary Oldman, Tinker, Tailor, Soldier, Spy
Brad Pitt, Moneyball
---
Best Supporting Actress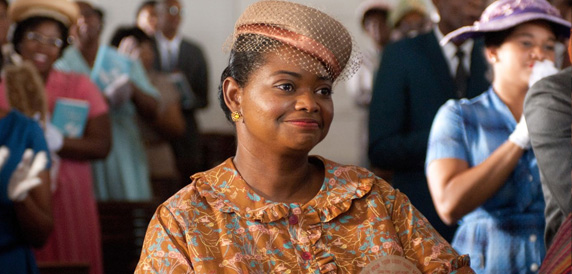 Who will win: Octavia Spencer – The Help
Any film that delves seriously into America's racist past is almost guaranteed some kind of recognition and, with two nominees, The Help is a sure bet in this category. We've picked Octavia Spencer to triumph over her fellow co-star Jessica Chastain for the simple reason that we just can't see the predominantly white members of the Academy giving the nod to a white chick for her performance in a film that's about white folks treating black folks poorly. That would be like history repeating. Or something.
Who should win: Melissa McCarthy – Bridesmaids
Melissa McCarthy was the breakout star of this breakout film, turning in a surprisingly nuanced and human performance in amongst all the puppy stealing and food sex. The Academy, however, has a long and proud tradition of ignoring comedy, so no matter how much we would love to see McCarthy bring home the glory we don't see them rewarding a performance that culminates with her taking a frantic and drawn out crap in a hand basin. Pity.
The nominees are…
Bérénice Bejo, The Artist
Jessica Chastain, The Help
Melissa McCarthy, Bridesmaids
Janet McTeer, Albert Nobbs
Octavia Spencer, The Help
---
Best Supporting Actor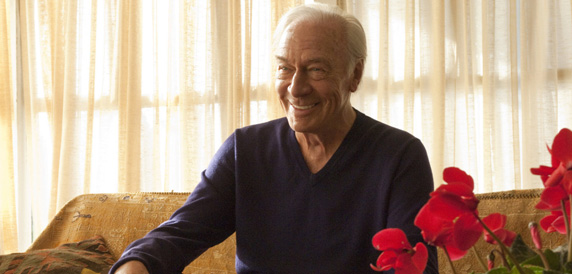 Who will win: Christopher Plummer – Beginners
Plummer plays a charming elderly gentleman with terminal cancer who's only just started expressing his homosexuality. We mean, come on. How can any of the other nominees compete with a character like that? It's pure Oscar material. And plus, it's Christopher Plummer. He rules. Everything.
Who should win: Nick Nolte – Warrior
Losing last year to Jeff Bridges for Most Incomprehensible Manly Man Voice, this year should be Nolte's time to shine. But it won't be. It's a shame too, because his portrayal as a broken father searching for the smallest scraps of redemption is surprisingly superb.
The nominees are…
Kenneth Branagh, My Week with Marilyn
Jonah Hill, Moneyball
Nick Nolte, Warrior
Christopher Plummer, Beginners
Max von Sydow, Extremely Loud and Incredibly Close
---
Best Director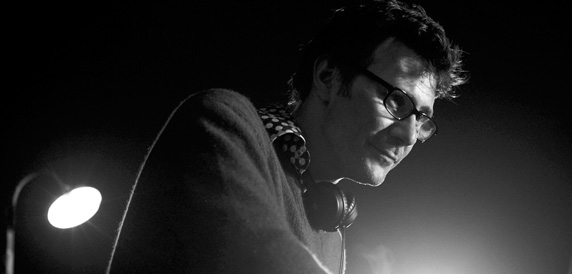 Who will win: Michel Hazanavicus – The Artist
This guy had the nads to make a modern-day black and white silent movie. Not only that, he justified himself in doing so, showing a deep passion for olden-day Hollywood. The Academy loves to return a pat on the back.
Who should win: Woody Allen – Midnight in Paris
Our buddy Woody's hit a bit of a creative slump over the past few years. It seems like forever since we got another Annie Hall or Crimes and Misdemeanours. Well, forever came in the form of Midnight in Paris, and Allen should be rewarded for winning us over again.
The nominees are…
Woody Allen, Midnight in Paris
Michel Hazanavicius, The Artist
Terrence Malick, The Tree of Life
Alexander Payne, The Descendants
Martin Scorsese, Hugo
---
Best Original Screenplay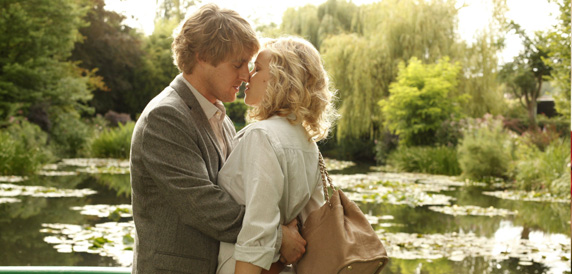 Who will win: Midnight in Paris
Perhaps we're a little biased- okay, we're totally biased – but we just can't see Oscar glory going to a foreign film, a film with no words, a Kevin Spacey vehicle, or a gross out comedy. That would be ker-razy! But, with all joking aside, this truly is Woody's best work in years and as he's no spring chicken no more, this could very much be his last shot at the podium. Two big reasons we're picking he'll walk away a winner.
Who should win: Midnight in Paris
We've already gushed here about Woody Allen's simply brilliant, time-traveling examination of "grass is greener" lust but please, indulge us once more. Allen's fanciful and light look into a fairly common human failing is told with a deft comedic touch, a magical wonder and a real emotion that is often imitated but never bettered. In every sense of the word this film is classic Woody and as such should deservedly get the nod.
The nominees are…
Michel Hazanavicius, The Artist
Annie Mumolo, Kristen Wiig, Bridesmaids
J.C. Chandor, Margin Call
Woody Allen, Midnight in Paris
Asghar Farhadi, A Separation
---
Best Adapted Screenplay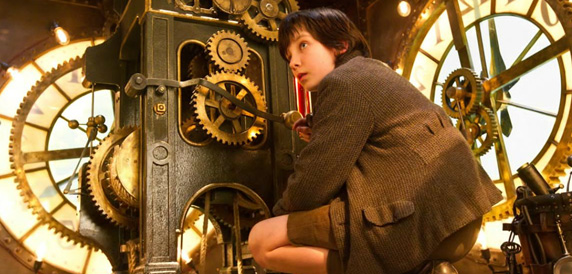 Who will win: Hugo
Politics dictate director Martin Scorsese will walk away with this one. Competition is too stiff in the Best Picture category and the Academy flicked a Best Director Oscar his way a few years ago ruling him out of contention there. But his glorious love letter to the magic of cinema will not go unrequited, making this category Scorsese's for the taking.
Who should win: Tinker, Tailor, Soldier, Spy
This film had no time for those that couldn't keep up or whose concentration lapsed for even the briefest of seconds. Managing to condense a complex novel that took the Brits a full TV series to tell into a respectable movie running time, this screenplay stayed coherently complicated with a steadfast resolution against dumbing any of its myriad of details down. A win for this intellectually ambitious screenplay could finally knock the stupid out of Hollywood.
The nominees are…
Alexander Payne, Nat Faxon, Jim Rash, The Descendants
John Logan, Hugo
George Clooney, Grant Heslov, Beau Willimon, The Ides of March
Steven Zaillian, Aaron Sorkin, Stan Chervin, Moneyball
Bridget O'Connor, Peter Straughan, Tinker, Tailor, Soldier, Spy
---
Best Animated Film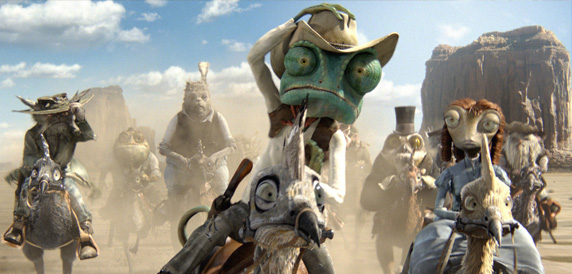 Who will win: Rango
In the year of animated sequels and foreign sweetness, Rango stands out as an obscure tribute to the Western genre, appealing to young with slapstick humour whilst keeping the adults interested with movie references the kids won't get.
Who should win: Kung Fu Panda 2
Poor Dreamworks. They've shown so much improvement over the last couple of years with the first Kung Fu Panda and the fantastic How to Train your Dragon, yet Pixar manage to snatch the prize away from them. With this Pixar-less year, Dreamworks should be recognized for making an above-great sequel.
The nominees are…
A Cat in Paris
Chico & Rita
Kung Fu Panda 2
Puss in Boots
Rango
So what are your thoughts, dear readers? Who are you picking for the winners? Sound off below…