Five of the NZFF's Best, Five More, Another Five and so on…

Flicks.co.nz writers weigh in with what they are each looking forward to at the NZ International Film Festival 2012. Five films barely scratches the surface of the programme, but there's plenty here to get you started – five films at the Civic, five for writers and actors, five post-post-post-modern films, five telling women's stories and more.
---
STEVE NEWALL
FRONT ROW, CIRCLE PLEASE: Five films at the Civic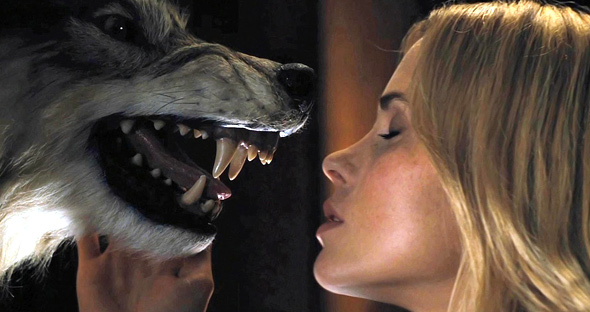 Sure, this is an obvious choice, but the notion that I finally get to see this horror flick after managing to avoid pretty much any information about it after this goddamn long is extremely exciting. Just a couple of days to go now until the NerdVengers team-up of Joss Whedon and Drew Goddard do their thing, and at The Civic no less…
Embarrassing and shameful revelation I would be blackmailed for: I have never seen a film with a live orchestral accompaniment. Or enough Hitchcock either, much less this effort from 1929 which straddles the divide between the era of silent films and the brash upstart talkies of the next generation.  Should be a treat. Oh and potential blackmailers – too late.
The Shining & Room 237: Being an Inquiry into 'The Shining' in 9 Parts
The Shining is awesome, and I'm looking forward to catching it on the big screen at The Civic. Especially after first seeing this doco (OK, I'm cheating – I'm seeing this at the Rialto) that takes the film apart and puts it back together again. With any luck this will make seeing Kubrick's take on Stephen King even trippier, or at the very least inspire some over-the-top analysis teasing out the hidden meanings in Footrot Flats: The Dog's Tale.
Ben Wheatley's Kill List played last year, and I made the mistake of watching it on a screener instead of in a theatre of creeped-out punters, but it still ruled and was one of my favourite films of last year. Sightseers seems to lack its occult vibes, but plays up the black comedy by the looks of it and seems set to allow Wheatley to again switch genres at a moment's notice.
The festival does a great job of saving some severe head-f*ckery for the point at which we've been exposed to too many films, Enter the Void being a prime example. This year is Holy Motors, which proved baffling to sum up for the site without having seen it, plus I don't want to know too much. It got people talking in a big way at Cannes though – not all positively – which is a great sign for me.
---
LIAM MAGUREN
SMALL SCALE, BIG DRAMA: Five films for writers and actors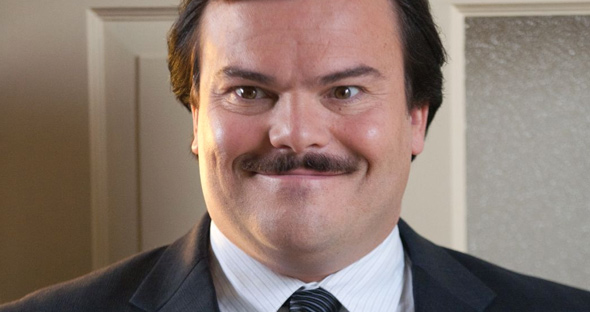 I'm a total nut for Linklater films (I even enjoyed Waking Life and A Scanner Darkly). He has such a strong handle on his actors and his characters, choosing to explore the fascinating aspects of human nature that draw me in every single time. Bernie looks set to continue that trend, and I look forward to seeing him team up with Jack Black again in a role that doesn't make me want to punch him in the prostate.
The trailer absorbed me with its modern-day application of the Milgram experiment. It explores the effect a supposed authority figure can have on everyday people, and the brutal extent humans will go to obey someone of a higher position (shockingly based on a true story). Plus, it's written and directed by one of the co-founders of Homestar Runner. How the hell did that happen?
Despite being set in WWII, you're not going to see any battles reminiscent of The Longest Day. This is predominantly a human drama, placing an innocent Russian man under heavy moral choices and tightening the screws when his life comes closer and closer to its conclusion. Filmed in only 28 days and comprised of around 70 shots in total, this is the type of close-knit drama I gravitate towards.
I already caught Lazhar at the schedule launch screening, but oh my word it's a glorious film. It tells its story with perfect concision, exploring the nature of death and loss from a child's perspective, portrayed by some of the finest young actors I've ever seen. I may need to watch it a second time.
Low-brow's the hyphenated word of choice here, for writer-director Lynn Shelton and rising star Mark Duplass helped push the mumble-core movement (they previously worked on Humpday together too). The majority of the film takes place in a cabin, examining the relationships between the three key characters: Jack (Duplass), his best friend/metaphorical sister Iris (Emily Blunt), and his metaophorical sister's blood sister, Hannah (Rosemarie DeWitt). And that's how the title works (I assume).
---
ADAM FRESCO
MOVIES ABOUT MOVIES: Five post-post-post-modern movies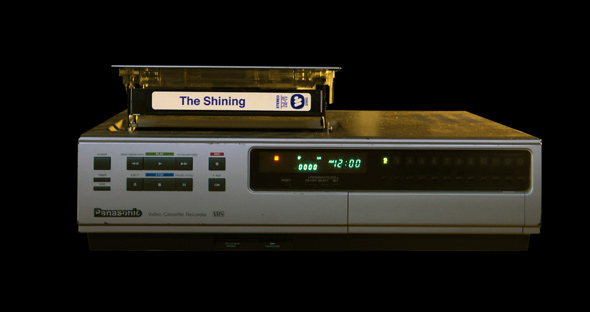 Room 237: Being an Inquiry into 'The Shining' in 9 Parts
A movie about movie nuts analysing Stanley Kubrick's The Shining – what's not to love? Apparently the assorted interviewees range from respectable academics to certifiable cinéastes three DVDs short of a full Segal collection. Is Kubrick's movie a metaphor for the Holocaust? A commentary on NASAs 'fake' moon landing? A subliminal examination of the destruction of Native American Indian culture? Or perhaps, most bizarre of all, an adaptation of a Stephen King novel…
Matteo Garrone, director of hard-as-nails gritty gangster flick Gomorrah, returns with this off-the-wall Italian satire on what happens when someone DOESN'T get into Big Brother. Convinced he's being spied on by scouts for the reality TV show, protagonist Luciano's paranoia spirals into a parable of modern television, religion and politics. If this is as fun as Gomorrah was gripping and intense then we're in for a real Italian treat – for real.
Shakespeare's Julius Caesar performed by real prisoners in Rome's notorious Rebibbia prison. Blurring the lines between fiction and reality, Paolo and Vittorio Taviani's film has already been mistakenly confused by some as a documentary. This promises to be a powerful and bold reworking of the Bard by a bunch of Italy's hardest hardnuts. Expect Caesar to be made an offer he can't refuse and maybe say, "You lookin' at me, Mark Anthony?"
A documentary discussing the fate of film and the dawn of the digital era, featuring movie luminaries such as Martin Scorsese, Christopher Nolan, George Lucas, James Cameron, David Fincher, Lars von Trier, Danny Boyle, David Lynch and Steven Soderbergh. Leading us through the arguments, opinions, history, aesthetics and politics is none other than respected cinéaste and academic… er… Keanu Reeves. Seriously. Directed by Chris Kenneally, Side by Side looks fantastic fun for movie fans (despite being shot on DigiBeta rather than celluloid…)
How to Meet Girls From a Distance
Is it possible to make an entire movie based on a tagline and a poster? The winner of the first NZ Make My Movie competition did just that and the result promises a quirky stalker rom-com, shot locally on a tight budget. If Exec Producer, Ant Timpson, Director Dean Hewison and their Kiwi cast can deliver, this may turn out to be a surprise festival favourite and allow me to enter next year's competition with my poster depicting Mother Teresa and the tagline: "Mamma T – Nun But The Brave: The madcap musical they tried to ban."
---
FRANCES MORTON
GIRLS GIRLS GIRLS: Five films that tell women's stories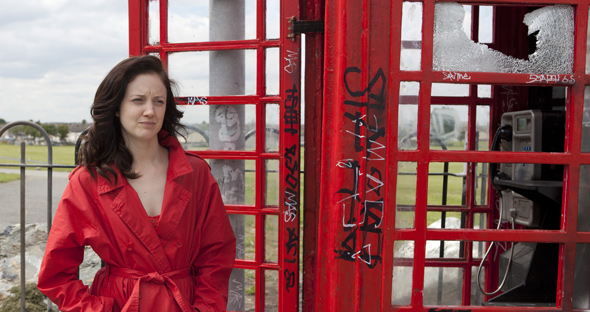 James Marsh directed my all-time favourite documentary Man on Wire so I'm keen to see whether he'll translate that film's flair for character and story into drama. Shadow Dancer is an IRA vs M15 political thriller that centres on young Belfast mum Colette McVeigh (Andrea Riseborough) who is forced to be a mole for British intelligence. Nail biting stuff, with the added bonus of Clive Owen in rescue mode.
The tale of a spunky, soulful all-singing quartet of Aborigine sisters who went to Vietnam to entertain the American troops in 1969. It's based on a true story and is set against big political themes of war and race relations, but looks upbeat and ripe for a sing-along. It features the always watchable Aussie star Deborah Mailman and the witty woman's crumpet, Chris O'Dowd (Bridesmaids)
The Cannes jury obviously couldn't decide which one deserved it more so they dished out the best actress prize to both the leads in Beyond the Hills. Romanian director Cristian Mungiu isn't afraid of a tough topic. He did abortion in the 4 Months, 3 Weeks and 2 Days and tackles religion here. It's bound to be long and gruelling with knock-out performances.
Diana Vreeland: The Eye Has to Travel
The ornate Civic will be the perfect environs to savour a film about Diana Vreeland, the extravagant editor of Harpers Bazaar and Vogue. A woman of allure rather than great beauty, for the divine Mrs V style was all about attitude. Her column "Why don't you…[insert something fabulous, creative or frivolous here] foreshadowed the blogging phenomenon. A major force in fashion from her days as a New York society gal in the 1930s up until her death in 1989.
Journalist Anna Politkovskaya was shot dead in the lift of her block of Moscow flats in 2006. She knew she was a target. There had been previous attempts on her life yet she continued to rail against corruption in Putin's regime and report on the Chechnya conflict. What was it in Politkovskaya's character that made her search for truth while most of her colleagues toe the political line? Looking forward to finding out in this doco by Marina Goldovskaya.
---
TONY STAMP
LET'S GET WEIRD: Five films that are… weird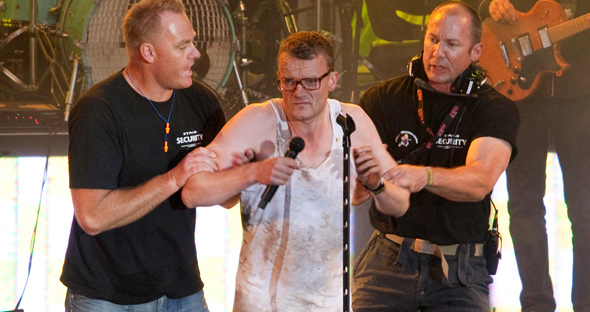 I keep seeing ads comparing this Danish sitcom offshoot to The Hangover, but based on the trailer and the one episode of the show I've watched, this seems like an altogether grubbier, distinctly European affair. The verite shooting style makes me think of Lars Von Trier (his production company Zentropa had a hand in making both show and movie), and that to me suggests this will go to some dank, dirty places in its quest for laughs. I expect to crack up, then feel guilty. And love it.
Drew Goddard wrote a bunch of great LOST episodes. Joss Whedon is Joss Whedon. I trust these guys to deliver something good, something big and entertaining. They're not names I associate with horror, but they seem to have created a film made for people who really love the genre. I am something of a horror nut, so when I hear that this is the movie version of Goddard and Whedon high-5ing all the horror nuts in the audience I get excited. I hope to see NZ's Anna Hutchinson and Chris Hemsworth (who I found to have charisma to spare as Thor), put through the wringer, and I expect my expectations to be pleasantly subverted. Plus, Richard Jenkins.
I guess this is my wild card pick, because I know very little about it. Ti West's involvement was enough to pique my interest, being a big fan of his The House of the Devil and last year's The Innkeepers. I actually keep forgetting that this is a found footage joint (a genre I have little love for), because I just keep thinking "yay, horror anthology". In my experience these can be pretty hit or miss, but the prospect of discovering a great one is enough to get my ass into a SkyCity Theatre seat. Fingers crossed.
I've been hanging out for this since the euphoric reviews started pouring out of Sundance. I fell for the premise as soon as i read it (i'm a sucker for prehistoric creatures), but i'm guessing the titular beasts will be the backdrop to the human drama in the foreground, similar to the way Monsters used its alien invaders as set dressing/ handy metaphors. If this is a new kind of Sundance success and a move away from dreck like Little Miss Sunshine then I'm all in favour.
Similarly to Beasts of the Southern Wild this came on my radar after everyone who saw it at Cannes lost their collective shit all over twitter. I've avoided all plot detail (although I get the impression 'plot' may be a relative term here), and plan on sinking into this one with no prior knowledge. If it's the kind of psychedelic, face-changing odyssey I'm expecting then my brain should be as boggled as it was by Enter the Void at The Civic a few years ago.
---
Rebecca Barry Hill
Top Five Artist Portraits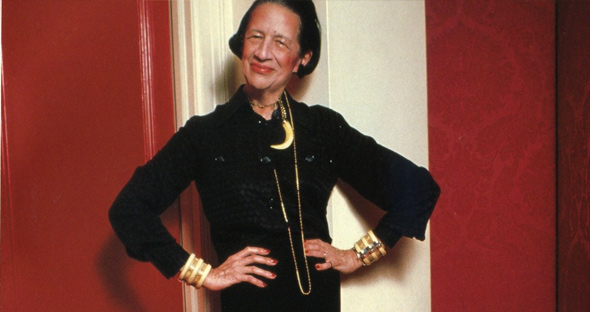 Diana Vreeland: The Eye Has to Travel
The editor of Harper's Bazaar from 1936 to 1962 could surely teach a lesson or two to today's image-obsessed, surgically enhanced and malnourished seekers of beauty. Not the prettiest of girls, Diana Vreeland made it her mission in life not only to learn about all things sartorial, literary and artistic but to accentuate her physical flaws. And she's funny. "Why don't you paint a map of the world on all four walls of your boys' nursery so they won't grow up with a provincial point of view?" was one of her many musings from her infamous 'Why don't you?' column. All of which promises to make her a fascinating, contradictory subject.
This is as much a story of rebellion and corruption as a portrait of one of China's most famous artists. One of the ruling party's most outspoken critics, Ai WeiWei incorporates his distaste for China's politics into his work, never shying away from putting himself in danger. Whether it's swearing at the motherland in a video at London's Tate Modern or venting his anger online, Weiwei is resolute. Even after 81 days in secret detention he continues to stand up to China, writing, "To live your life in fear is worse than living in freedom."
Marina Abramovic: The Artist Is Present
Here's a film that's bound to ignite debate on the meaning of art – and to make that cinema chair seem pretty comfy. Renowned performance artist Marina Abramovic caused a stir when she sat silently for three months at MoMA, inviting the public to view her. This documentary takes in her unorthodox training methods of the young performance artists under her wing, and illustrates the intense reactions her art provokes. How compelling is a silent woman on screen? Here's your chance to find out.
Perhaps the most unconventional artist profiled at the festival, Susan King stopped talking at the age of four but became a prolific artist who attracted international attention. Award-winning New Zealand documentary maker Dan Salmon celebrates her unique gift, and chronicles her family's difficult ethical quandary as they decide, on Susan's behalf, how best to proceed with her burgeoning art career.
If you're not scared of watching paint dry, this is exactly as the title suggests, a rare insight into a master painter's daily life, and a must-see for anyone interested in witnessing the creative process unfold. Usually media-shy contemporary painter Gerhard Richter opens up his studio so cameras can capture him making a series of large-scale abstract canvasses. Film-maker Corinna Belz intersperses this with intimate conversations with his critics and collaborators plus musings from the artist himself.
---
RAJNEEL SINGH
FIVE FILMS FROM THE CUTTING EDGE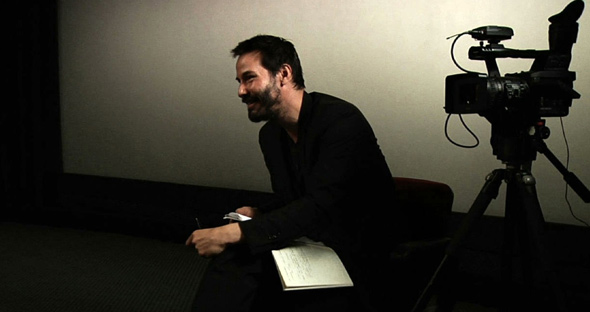 If there is any movie, screening at the festival, which is likely to be crammed with film industry workers in the audience then it will be this one. Hosted by Keanu Reeves (don't ask), this whimsical and self-aware documentary probes into one of the quiet wars waging in Hollywood at this moment: the death of 35mm celluloid film and the rise of digital cinematography. Harsh and biting words will be uttered from both sides of the trenches, including recent digital convert Martin Scorcese and die-hard film-devotee Christopher Nolan (who, notably, is rich and powerful enough in Hollywood to make a living without a cellphone or email). Everything is laid to bare here: the unfairness of the economic costs of digital-changeover, the pros and cons of stereoscopic filmmaking, the concern over preservation of film prints as well as glimpses of cinema's heavyweights whinging like kindergarteners before nap-time. Side by Side promises to be interesting and educational for novices who want to learn more about film-making and, yet, entertaining for film buffs who will get a rare opportunity to see an important industry issue argued with varying degrees of both deep knowledge and stubborn ignorance.
Stanley Kubrick's adaptation of Stephen King's novel The Shining still remains, to this day, as one of the most enduring, beloved and scariest horror movies ever made. A film whose spell, surprisingly, has not dulled over time. Fans attribute this to the movie's reliance on its psychological assault on the viewer, juxtaposing uncomfortable imagery, sound design, astonishing production values and deftly crafted performances (motivated by constant harassment and abuse from Kubrick) that blend supernatural motivation with a very real collapse of a loving relationship between two parents. The Shining remains one of the most effective horror films to date, capable of scaring new viewers dulled by overexposure to modern slasher films and gore-fests, and its brand new, restored, DCP presentation will screen the film with clarity, resolution and immersion like you have never experienced before. Sometimes to go to the cutting edge of cinema, you have to glance back at those classics which remain undefeated by time and modern inventio
Film festivals conjure images in the mind. Some of these are universal and, at times, achingly cliche: forlorn actors standing amidst bleak landscapes, staring into the distance while reciting monologues of existential platitudes screaming for emotional validity. It's a sad truth that movies are expensive and film festivals, therefore, play an important role in helping connect audiences with movies that can't afford multi-million dollar budgets. Movies which have to rely on stories about relationships, life and actors being very intense at each other. But that's not always the case and Rampart is proof of this. Israeli-American director Oren Moverman (who won festival praise and prizes for his directorial debut The Messenger) takes the emotional intensity that indie cinema can offer and collides it head-on with characters, stars, crew and a premise big enough for a Hollywood blockbuster. The result – a sobering and emotional roller-coaster ride of character exploration amidst the high-stakes world of Los Angeles police officers – sees a corrupt and violent cop's video-taped beating of a civilian turn his world upside-down. Shot digitally with a mixture of rich atmosphere and voyeuristic cinema-verite, Rampart is the face of Hollywood's independent film industry.
If you failed to be the first on the band-wagon for the original, European, versions of Let The Right One In, The Girl With The Dragon Tattoo, The Experiment or any other foreign-language megahit that Hollywood eventually remade, this is your chance to finally cash your cultural chips in and finally tell all your workmates you saw the original before it was cool. Sleepless Night is the heavily understated title of a high adrenaline, hard-action, twisty and turny French thriller about a corrupt cop who has only one night to rescue his teenage son from a drug lord. Already set for remaking by the denizens of the San Fernando Valley, the film has already won over critics, bloggers and hardcore genre-fans wherever it has screened and has wowed audiences at the Toronto and Tribeca Film Festivals. Sleepless Night offers escapism, thrills and chills that could be anathema to audiences seeking meaningful, soul-searching, independent cinema…but who cares? Film festivals are about connecting great films to audiences who may not have come across them in any other manner and the inclusion of the film that will inspire the next great Hollywood cultural heist is both welcomed and refreshing. Turn your nose up at this at your own peril.
Animation, especially that which is free from the money-minting factories of American film studios, is about at as close to modernity as you can get in moving image. Colliding the latest technologies with the, virtually limitless, imaginations of visual artists can give birth to experiences that range across of the entire emotional spectrum. European animation company Platige Image have been walking the line of producing commercial high-end animation and experimental, expressionist, pieces for 15 years and now we get the chance to see some of their best work in an anthology presentation. Some of their shorts have been available online for years, for instance the grotesque, but darkly funny Fallen Art. Others have won countless awards (including the Best Animation Oscar) such as The Cathedral. We even have a piece of commercial animation: the opening cinematic to the video game Witcher 2: Assassins Of Kings. But beyond this, we also have a slew of beautiful stereoscopic 3D animations that speak volumes about Poland's history and art which have to be seen to be believed. This is nothing less than 72 minutes of the finest, most delicately prepared and sumptuously presented candy for your eyeballs. Don't miss it.