The Screening Room – July 2012

Kia Ora and welcome to the July edition of the Show Me Shorts Screening Room. Here we will take a look at some short films you can find online that we have found to be interesting and try to give some perspective, background, or at least some (hopefully) relevant anecdotes about the films we discuss on the 1st of each month.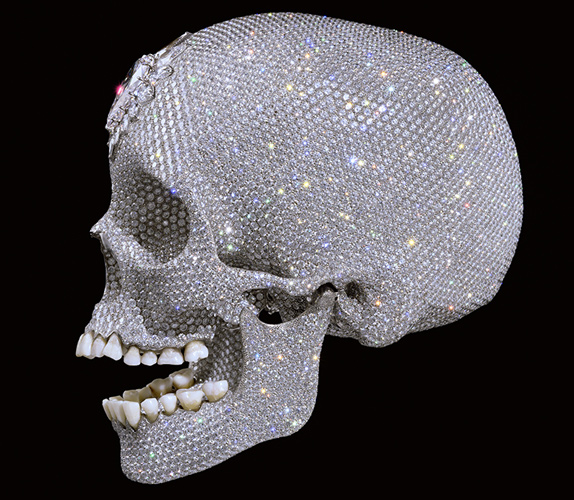 I am Meghan, a volunteer at Show Me Shorts. This month I look at a topic that is a little bit of a fascination of mine, and seems to hold continual fascination in the short film arena: death.
I realize you may find the word 'death' morbid and dull but that is not the case! There is nothing dull about the fragility of life. The end may be gruesome or beautiful but either way it is interesting. When you think about it, it can be kind of 'romantic'. Romanticism at its best is the struggle between life and death, and the pleasure of watching characters fighting to overcome that struggle. Human emotion is at its peak in life-threatening situations. Films about this heightened excitement and emotion surrounding our mortality really attract my interest.
We live and then we die. Society has always been fascinated by death, whether with our own or with another's. It is our contemporary fascination with death from real to fictional that is driving this phenomenon forward. Do audiences watch such dark themes because of curiosity, malicious indulgence in watching others suffer, or perhaps it's because of a collective understanding of suffering and survival? Themes surrounding death have been prevalent in entertainment throughout recorded history but were notably central during the romantic period of the late eighteenth and early nineteenth century.
I'm a sucker for characters overcoming death or their fear of death. Death is all around us waiting to grab hold of our lives and to be ready is to have no unfinished business. Short films are often the perfect vehicles for encounters with death. They offer us tiny windows into moments that explore the fragility of our human existence. Tender, romantic or comedic, but never 'dull'.
---
The Lady and the Reaper
The first film I would like to share with you is a 2009 Spanish animated short created by Javier Recio Garcia and produced by Kandor Graphics. It was nominated for an Academy Award for Best Animated Short. This film is a great example of death being romanticized. It places emphasis on the struggle between life and death and confronts the struggle between untamed nature with its picturesque qualities and modernization.
The film is 'Lady and the Reaper', a very entertaining comedy that explores life and death. A poor lovely old lady wanting to pass on to join her deceased husband prepares for a long awaited reunion. The reaper comes to collect her soul and lead her into the after life where she may once again meet her deceased loved one. However, conflict emerges as an arrogant yet attractive doctor brings her back to the living. Soon a fight emerges and the struggle between life and death becomes the ultimate entertainment.
I find the beginning of the film so very touching. It is brilliant the way the film sets up the conflict and keeps the focus. In this short I really root for the reaper and I want the old lady to die so badly. "Just die," I scream because I want her to be with her deceased husband once again.
---
Invention of Love
This animated short film really illustrates the process of life and death. It is mostly a romance but there is a looming sense of death throughout the whole film. I spent seven minutes waiting for the woman to die. Perhaps it's the melodramatic music, or the identifiable social script embedded at the very heart of fictional and real romance. Death and the passing of a loved one really tugs my emotional strings.
---
Death is unpredictable, but expected and at times so very close and at other times so very far away. One thing is for sure, audiences will never tire of being given a glimpse into the fragility of our existence, and filmmakers will never tire of exploring the intrinsic yet uneasy relationship between life and death. It is only through knowing our own mortality that we can truly appreciate our lives.