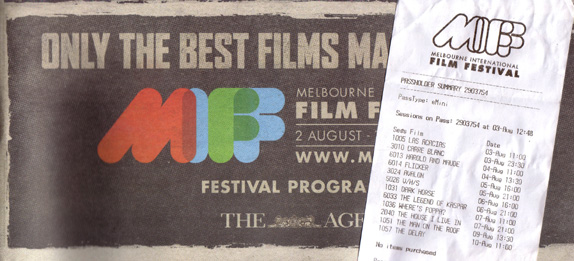 This will be the last one. Next year go somewhere else. Or so I've been telling myself for the last few years. And yet again, I found myself returning to Melbourne this winter to watch a bunch of movies. I've previously detailed my love affair with going to the Melbourne International Film Festival (MIFF) here so I won't repeat the same points again, but if anything felt different about my trip this year it was that familiarity had sunk in. I still very much enjoy it but it no longer felt novel to fly across the ditch to attend a film festival (I'll be back next year, for sure).
---
A few things of tangential interest before I get into the films I saw…
(i) Here's the MIFF trailer that plays before EVERY single session:
It stopped being funny after the 1st time, but what's funny is I was subjected to it so frequently it almost became a form of conditioning, and now I strangely miss rolling my eyes at it.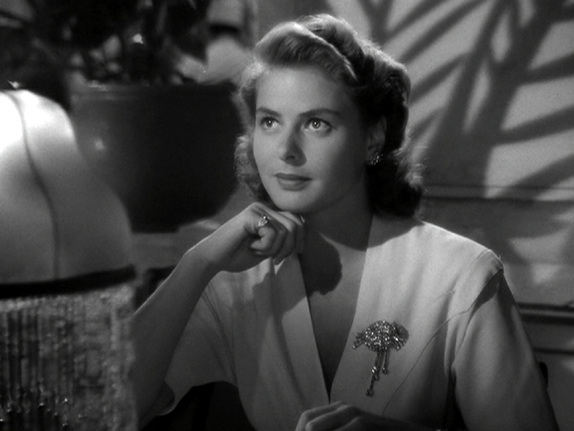 (ii) I caught Casablanca for the first time ever (shock horror right?) on the Emirates flight there on their terrific ICE in-flight entertainment program. I was beyond tired but stayed mostly awake through it. Great to see it all come together and hear its iconic dialogue in context (i.e. finding out who Louie is). Ingrid Bergman looked luminous on that tiny screen.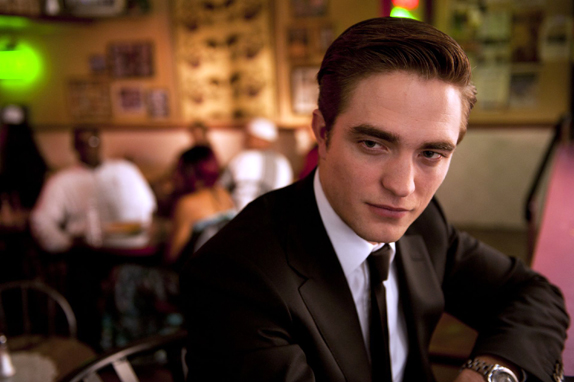 (iii) On the first night in Melb I paid a visit to Kino Cinemas for David Cronenberg's newie Cosmopolis (I don't think I've ever seen a Cronenberg on opening night). Deadly quiet turnout of maybe around 7-8 people, and I can confidently say at least 3 were R-Patz fans, since about halfway into the film they made some comments about falling asleep, giggled and walked out. In some ways I don't blame them though. If you go in expecting the film to fit in with the trailer's emphasis on its more outré aspects – like vintage weird Cronenberg in the Naked Lunch/Videodrome vein – you'll be sorely disappointed. Cosmopolis is a bore, impenetrable, static, talky, cold, lazily directed – easily his weakest film in a long time. Also some pretty unconvincing rear projection work there, DC. Still go see it though, there won't be anything remotely like it when it comes out.
---
DAY 1 [03.08.12]
---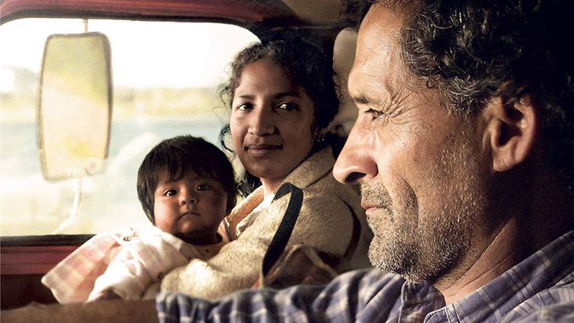 LAS ACACIAS (I think this played in Auckland last year?)
A nice way to start the fest. Argentinean road movie following a mid-aged trucker transporting a woman and her baby from Paraguay to Buenos Aires. Very much minimalist/slow cinema, gains subtle power watching the characters warm up to each other. MIFF still shows plenty of 35mm prints, and after being DCP'd into submission at NZFF, seeing scratches on this print filled me with unreasonable joy.
HEADSHOT
This Thai thriller, from Pen-Ek Ratanaruang (Last Life in the Universe), attempts a little something different by having a killer who sees everything upside down after being wounded in the head. But before you nut over this admittedly intriguing hook, this only forms a small part of the film, which is a fairly standard crime story upended by non-linear telling and Buddhist self-realisation themes. Moody, at times visually striking, but muddled. I think I'm done with romanticised hitman movies for now.
CARRE BLANC
Hoped for a neato low-budget sci-fi winner like Primer and Timecrimes, but Carre Blanc was a massive letdown. Bits of Gilliam, Kafka, 1984, et al in this dystopian tale, but incredibly dull, with a record number of zoom-ins stuffed into its barely-80-minute-but-feels-twice-as-long running time. Seeing this 11:30pm on the first day may not have helped matters.
---
DAY 2 [04.08.12]
---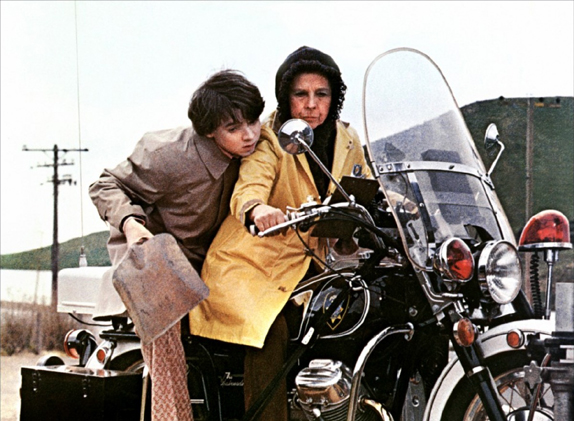 HAROLD AND MAUDE
Hal Ashby's classic black comedy on the big screen = a treat. Part of MIFF's "70s New Hollywood Comedy" section. Too many great scenes to mention, wondrous work from Ruth Gordon and Bud Cort. Funny, sweet, perverse, touching. Cat Stevens' songs take you some place else.
FLICKER
Quirky/pleasant-enough workplace satire from Sweden crams a lot onto its plate: arachnophobia, infertility, electricity-induced allergies, superhero mobile phone ads. Super-precise, heightened reality Wes Anderson-y attention to props and sets with dejected, deadpan Roy Andersson/Aki Kaurismaki vibe. Grinds towards the end when it gets plot-heavy.
---
DAY 3 [05.08.12]
---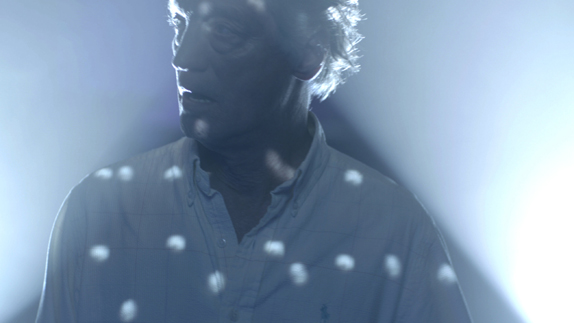 AVALON
60-something night club promoter with crime ties opens new digs but an accident threatens to screw everything up. Mick Jagger pal Johannes Brost is awesome as the leathery ageing party animal. This one kinda creeps up on you. Compelling, haunting look at unsavoury over-the-hill characters unable to let go of their youth. And yes, it's named after the Roxy Music hit, and there is a cool montage in the film set to the song.
V/H/S
A real mixed bag/missed opportunity, unsurprisingly. Some fun scares, but uneven stories. Best saved for last, iffy middle segments. Dug the out-there weirdness of the Skype tale but not sure how Skype fits in with the VHS concept. The round-the-block queue for this sold-out screening was quite insane..

---
DAY 4 [06.08.12]
---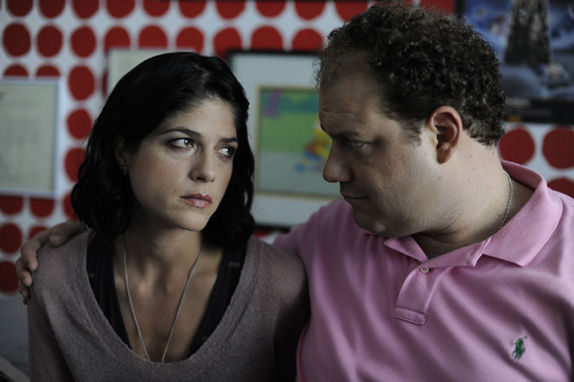 DARK HORSE
Todd Solondz schlub-com with Jorden Gelber as overweight toy collector who falls for out-of-his-league but semi-catatonic Selma Blair. Some laughs, and it's easier to digest than his oppressively repetitive recent work, but doesn't change my mind that the only two Solondz films that matter are Welcome to the Dollhouse and Happiness. Walken quite restrained. Crappy digi look.
THE LEGEND OF KASPAR HAUSER
The WTF-er of the fest. Bizarro take on the story of Kaspar Hauser, with protracted blasts of electro/techno music. Vincent Gallo plays dual characters, shakes some booty. Sophomoric film school experiment meets midnight movie surrealism – weird factor makes it worth a view but too long for its own good. Wonder what the three old ladies sitting next to me thought.
---
DAY 5 [07.08.12]
---
WHERE'S POPPA?
File under: They don't make 'em like they used to. Carl Reiner's bad taste 1970 comedy starring George Segal as a lawyer trying to get rid of his senile mom Ruth Gordon. Horrifyingly un-PC, with jaw-dropping rape and racist humour that would not fly today, no siree. But despite that, one of the funniest films ever made about attempted matricide.
THE HOUSE I LIVE IN
Fatigue set in and I couldn't stay awake through this doco on the US war on drugs. Viewing consciousness dipped in and out, I mostly remember David Simon (The Wire) talking a lot. Looked pretty good though.
---
DAY 6 [08.08.12]
---
No films – relief! It was definitely getting to that point of the fest.
---
DAY 7 [09.08.12]
---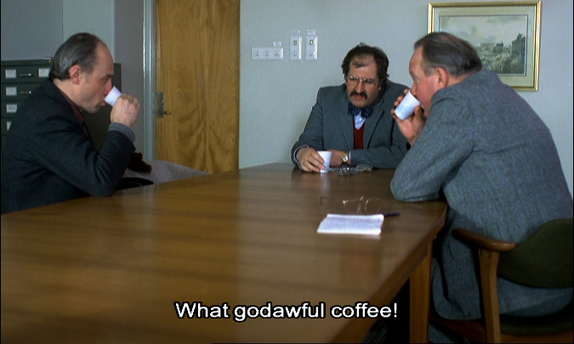 THE MAN ON THE ROOF
Classic Swedish police procedural begins as a slow-moving, character-driven whodunnit then morphs into a gripping, sweat-inducing sniper thriller. Similar feel to gritty '70s American films like The French Connection (which director Bo Wideberg was openly inspired by) and The Taking of Pelham One Two Three - not a bad thing! Wry humour is a nice touch. Almost pristine 35mm print was a revelation.
POINT BLANK
Not part of MIFF, but the great thing – at least for this small town Auckland kid – about Melbourne is you can roll up to the Astor Theatre later that night and catch something like this. Paired on a double with Get Carter which I missed (I was mostly after PB). Colour, editing, architecture, dreams, Lee Marvin…John Boorman's masterpiece remains fresh, exciting, ahead-of-its-time, untouchable. Crime melodrama as fever dream. One of my favourite films ever. A++
---
DAY 8 [10.08.12]
---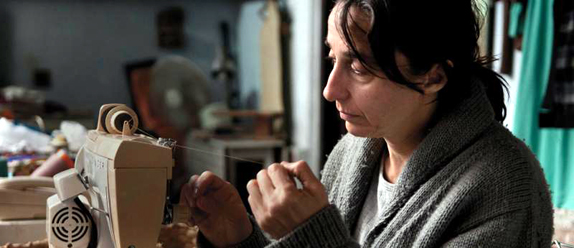 THE DELAY
Single mother struggles to bring up the kids and take care of her ailing father, decides to abandon him. Dilemma posed by situation gets tense, unnerving. Carlos Vallarino is moving as the befuddled, mentally unsound granddad. Not bad if you like grim kitchen sink dramas.