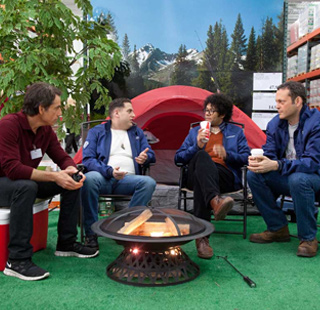 Opens Thursday September 13
First conceived as PG-13 Ghostbusters-style teen fare, The Watch thankfully morphed into something more profane (as this red-band trailer attests), and hopefully hilarious - on the right track with stars Ben Stiller, Vince Vaughn, Jonah Hill and The IT Crowd's Richard Ayoade.
Anyone looking to complain about being offended can point the finger in all manner of places. The cast's glee at reciting lines of filth is evident, the writing duo of Seth Rogen and Evan Goldberg (Superbad, Pineapple Express) seem happy to guarantee The Watch an R-rating, and Akiva Schaffer provides the same comedic direction he's done for The Lonely Island.
Oh, and the plot? A suburban neighbourhood watch group tries to foil an alien invasion. While saying rude words and doing funny stuff.