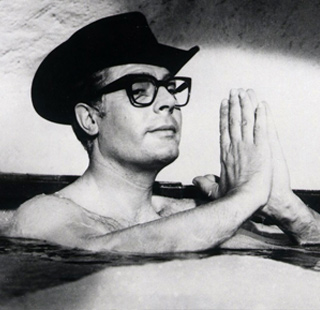 Fellini's Oscar-winning classic about filmmaking, the creative process and artistic courage comes in at tenth on Sight & Sound's poll. Having previously made six features, two short films and a collaborative effort, the title 8½ is self-descriptive, being Fellini's eighth film (and a half). The autobiographical touches only continue from there, the film being about an Italian director struggling with director's block while himself making a semi-autobiographical film.
Mar Diestro Dópido comments in Sight & Sound that "the viewer sees Guido's world not as it is, but more 'realistically' as he experiences it, inserting the film in a lineage that stretches from the Surrealists to David Lynch".
8½ recently appeared in 5 Films I Love with Lawrence Arabia, with the Kiwi muso describing the film as "confusing and funny and exotically stylish, making Italy in 1963 seem like some mythical realm of hipness".