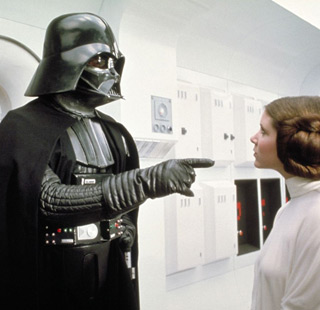 As played by David Prowse, James Earl Jones, Bob Anderson, and Sebastian Shaw, as well as Hayden Christensen and Jake Lloyd, sort of
Vader is a poster boy for bad film fathers. His evil reign under the emperor aside, he actively neglected his kids throughout their entire childhood. Then, the moment he finally sees his son, he cuts his hand off and tries to impose his own desires upon him (by making him join the dark side).
In fact, his kids were so starved of love that they almost ended up 'loving' each. Creepy daddy issues, right there.