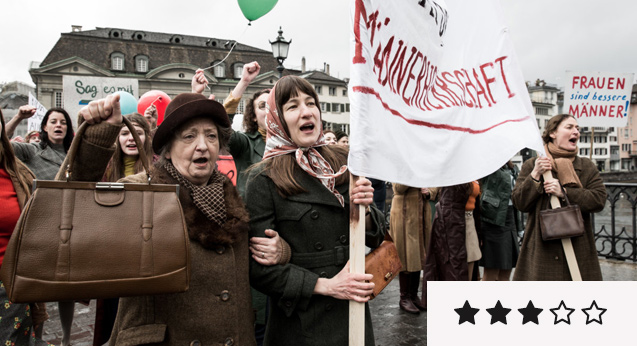 Pointing out the horrors of the very recent past, Mad Men-style, is the aim of the game here.
This is Spielberg, and whilst it's over-puffed, over-stuffed and over-long, he delivers one stand-out sequence.

By Daniel Rutledge

28 Mar

Crucially, a lot of the gags hit well.

It's a shame so many jokes don't land or feel like lazy puns, but there are plenty of great visual gags.

A solid, generally fun, family film for the little ones.

By Amanda Robinson

27 Mar

While not necessarily queer cinema's most revelatory offering, Love, Simon is more charming than anticipated.

In the lead-up to Avengers: Infinity War (in cinemas 25 April), Liam Maguren re-watches Ant-Man. Picture the Marvel Cinematic Universe as a…

Flicks recently polled Auckland's movie-goers on what they thought was the best cinema in their city.

By Daniel Rutledge

23 Mar

There's also a fairly gross white saviour / Last Samurai element to the climax that probably would've been more acceptable a few…

Welcome to this month's treasure trove of films that are streaming on your favourite platform.

Liam Maguren vehemently recommends you block out 15 minutes to give this a watch.

There's a nagging seen-it-all-before sensation that hangs over this 90-minute repackaging.
---