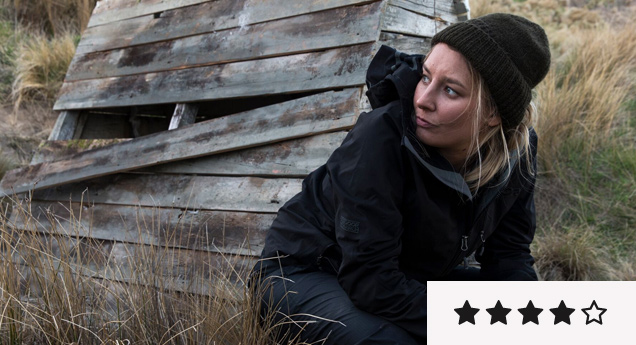 Each performance is very well drawn, with layers to sift through over the course of the drama.
Dominic Corry speaks with the duo behind this twin tale of high-end call girls, "suggested by" Steven Soderbergh's film.

By Ed, Flicks.co.nz

10 Nov

Thor continues his reign despite being challenged by death traps, bad mothers, and pony magic.

"The film isn't a serious sociological examination. It's a comedy, but one with some depth to it," writes Tony Stamp.

Tony Stamp reviews Takashi "Miike's lovingly crafted tableaus of severed limbs and blood splatter."

By Ed, Flicks.co.nz

07 Nov

For October's Hoyts Poll, we put it to you, the people of New Zealand, to vote for the greatest Gosling role of all time.

Whether it's due to the editing or the writing, this adaptation feels like it ripped pages out of the novel to make it run under two hours.

Think The Perfect Storm, only in a forest, and you're in the ballpark for a drama jettisoning macho posturing and Hollywood heroics.

By Ed, Flicks.co.nz

03 Nov

Name another week where the top ten Box Office had THREE films from New Zealand directors.

By Ed, Flicks.co.nz

03 Nov

Swap your chair for a year: Win a year's worth of free reclining at Hoyts Wairau Park or Metro by Hoyts Hamilton.

By Daniel Rutledge

02 Nov

Kathryn Bigelow's latest is the most disturbing and difficult watch of 2017.

By Daniel Rutledge

02 Nov

While it does provide some laughs, it foolishly tries to be a tear-jerker as well as a knee-slapper.
---