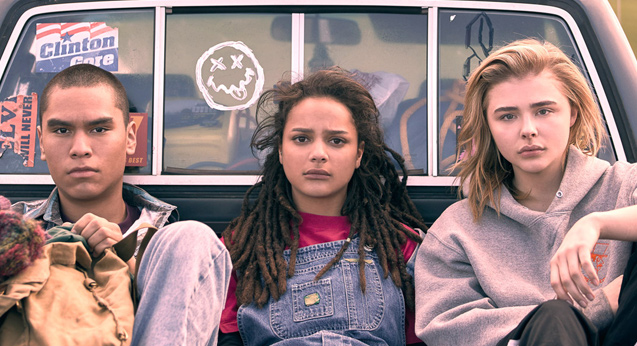 The Sundance Film Festival has announced its top honours for 2018 and we would like to see them all right now, please.
Feels like an adaptation of an austere 1900s book that's been lost to the ages.

Theory: Sorkin's scattergun soap stylings need the restraint of an outside voice, a Lennon to his McCartney, a Danny Boyle to his…

Even if you know what's coming, this energetic biopic on disgraced Olympian figure skater Tonya Harding still packs surprises, writes Steve…

In the lead-up to Avengers: Infinity War (in cinemas 25 April), Liam Maguren re-watches the third MCU film AKA the second Iron Man film.

Liam Maguren describes Matt Damon's character – and the film itself – as confused and aimless.

Most of the big contenders are playing in cinemas nationwide right now.

We weren't shy in saying how much we loved Paddington 2. In her 5-star review, Flicks writer Sarah Voon declared: "If you prefer…

Liam Maguren reports that the director of Three Wise Cousins has made a better film both aesthetically and on a storytelling level.

Some of the best films from last year are coming straight to your smart TV, tablet, disc player and whatever else plays a movie in your…

Our writers pick the most exciting films of this year.

The Maze Runner series has traveled far from simple origins, writes Steve Newall.
---