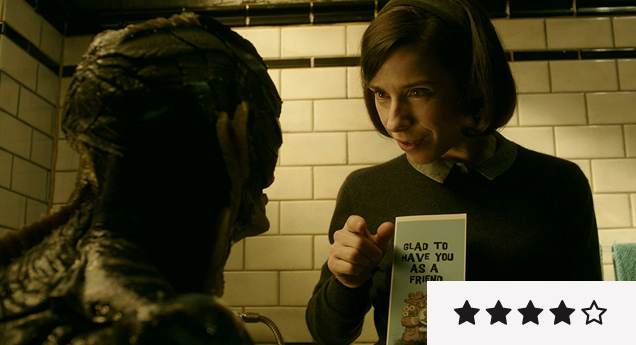 While the parallels Del Toro is drawing will be too clunky for some, the film's huge heart and good intentions are always on display.
The Commuter doesn't reinvent the wheel, but it's a solid enough thriller, writes Tony Stamp.

Find dates and locations for Auckland's annual Movies in Parks as well as Openair Cinema screening dates.

The exuberant Scot speaks to us about JUMANJI: WELCOME TO THE JUNGLE and her other massive projects.

The Shape of Water leads the pack with 12 nominations followed by Three Billboards Outside Ebbing, Missouri and Darkest Hour – each…

Timely in many ways, almost quaint in others, Steven Spielberg's media drama flirts with weighty issues, only some of which prove…

In the lead-up to The Avengers: Infinity War, Liam Maguren revisits the one that started it all – Iron Man.

The first big award show of the year was held today in Hollywood, with the 2018 Golden Globes. See a full list of winners and their…

It pains me to say it: the first feature from Ghibli successor Studio Ponoc is underwhelming and unfulfilling…

We see Churchill the grump, the great orator, the charming old bulldog, the sozzled superhero.

Featuring very adult themes and language, it's a wild, dark, disturbing, laugh-out-loud funny, achingly serious morality tale.

Once again this sequel is driven forward by the considerable charm of its principal cast and their irresistible musical mash-ups.
---