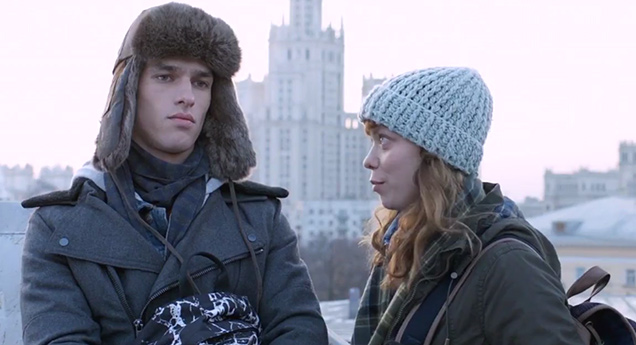 By Ed, Flicks.co.nz

18 Oct
The Russian Resurrection Film Festival brings 10 Russian features to Rialto Newmarket in Auckland this November.
By Ed, Flicks.co.nz

17 Oct

Applications are now open for the Aotearoa Short Film Lab, a prestigious hothouse mentoring scheme for screenwriters and filmmakers.

We asked the filmmakers five quick questions about their segments and the process of working as a collaboration.

Chances are, you've never witnessed anything like Waru.

By Ed, Flicks.co.nz

13 Oct

It may technically be a bomb in the states, but the killer sci-fi sequel takes the top place in New Zealand this week.

By Ed, Flicks.co.nz

13 Oct

The Korean Film Festival is bringing 'Okja' to Auckland & Hamilton cinemas for free!

The strength of the leads lends this otherwise by-the-numbers romance some muscle.

'Groundhog Day meets Halloween' is an interesting pitch, and to its credit the movie keeps the plot relatively twisty.

By Ed, Flicks.co.nz

11 Oct

The Arohanui Film Festival is back. Turning a former bra factory into a big-screen space for film lovers, the fest showcases numerous…

By Ed, Flicks.co.nz

11 Oct

Includes another chapter in the Potter-verse, an award-winning Isabelle Huppert drama, and a great film starring Adam Sandler.

By Ed, Flicks.co.nz

10 Oct

In time with its recent trailer drop, keen fans can now secure tickets to the eighth episode in the Star Wars saga – The Last Jedi.…

By Ed, Flicks.co.nz

10 Oct

Prepare yourself. NZ's biggest short film festival kicks off end of October.
---