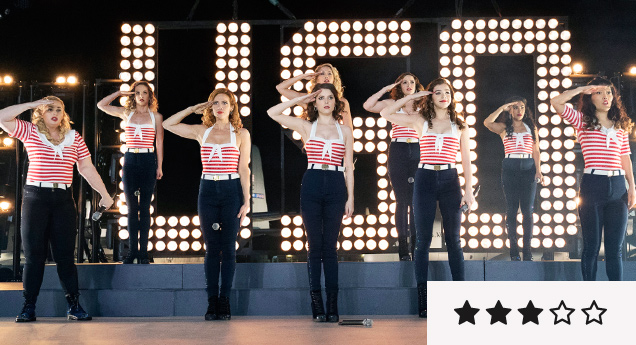 Once again this sequel is driven forward by the considerable charm of its principal cast and their irresistible musical mash-ups.
Many of the set-pieces have considerable energy and entertainment value in the moment, but the overall experience fails to leave much of a…

In his directorial debut, Andy Serkis doesn't so much pull at the heartstrings as attach a tow truck and hit accelerate.

By Ed, Flicks.co.nz

22 Dec

We polled our writers on their 2017 faves, and now present this 100% definitive list of the year's 20 best films.

New Zealand's film critics have chosen their best film of the year in a poll taken across a range of outlets.

It's a fairly pleasant little excursion, albeit as inconsequential as a puff of (campfire) smoke.

What really stays with you is the extraordinary, often handheld, camerawork and Baker's powerful sense of place.

When the heart-swooning conclusion hits, kids are going to look up at some soggy-eyed parents.

However, the film is something of a letdown: a safe, maudlin, flimsy actor's showcase that lacks the character richness of its lead actor.

Liam Maguren highlights a short film that defies the saying: "Don't let the truth get in the way of a good story."

By Ed, Flicks.co.nz

18 Dec

A fairy tale crime thriller, a New Zealand-made young adult fantasy drama, the greatest Wolverine film ever made – there's heaps…

There's something for kids of all sizes in our video guide to this summer's school holiday family movie fare.
---