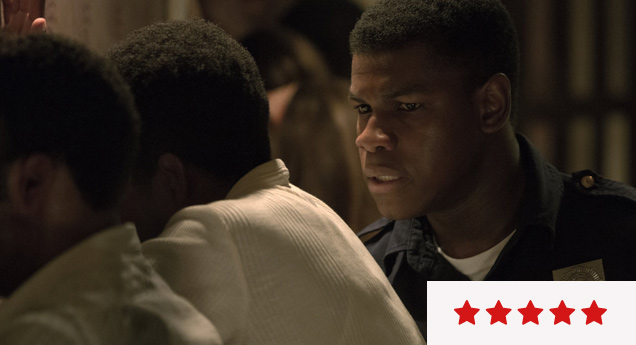 By Daniel Rutledge

02 Nov
Kathryn Bigelow's latest is the most disturbing and difficult watch of 2017.
By Daniel Rutledge

02 Nov

While it does provide some laughs, it foolishly tries to be a tear-jerker as well as a knee-slapper.

So far, so bad, but Jigsaw does amend some elements that stained the franchise.

We talked to the face and voice behind iconic horror mastermind Jigsaw.

By Ed, Flicks.co.nz

31 Oct

This is the second year in a row an animated film has taken the top prize.

By Luke Buckmaster

29 Oct

The story of 1922 – at least for a little while – is about a father and son bonding, with the terrible caveat that they are doing so through…

Watch as Flicks editor Steve Newall takes you through the month's key releases.

Doctor Strange ramped things up in the MCU in ways that may not have been instantly obvious, but which will become more apparent going…

By Ed, Flicks.co.nz

25 Oct

Who would have thought that a masterpiece sequel to a masterpiece sci-fi would be dethroned by a storm? A GEOSTORM!?!?

Brimming with humour and heart, innocent without being naive, and celebrating the joy of creativity, Brigsby Bear's return to cinemas…

By Daniel Rutledge

20 Oct

Taika Waititi has somehow pulled off making a film that fits seamlessly into both his own body of work and Marvel's mammoth series.

By Ed, Flicks.co.nz

20 Oct

The only things of note this week are the Elba-Winslet survival drama, the Groundhog Day slasher, and the emoji between them.
---