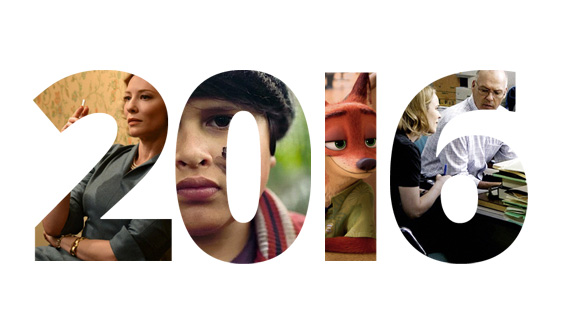 As another year comes to a close and the beach and beers beckon, we asked our writers for their picks of what has been another year full of great viewing. From blockbusters to hardly-seen festival faves, this resulting Top 20 offers what we reckon is a damn fine summer viewing list.
Yes, there's the risk when making these lists that homogeneity wins out, that films which moderately enthuse rather than polarise will rise to the top. With wee gems peppering this list, though, it's a pleasantly diverse crop of cinematic treats.
The poll went right down to the wire, too, with the eventual winner no sure bet – and in fact only triumphing when the very last of our ten writers sent in their list. Like many of the films below, how it ends was never a foregone conclusion.
Votes: Alex Casey, Paul Casserly, Dominic Corry, Matt Glasby, Leonie Hayden, Liam Maguren, Steve Newall, Daniel Rutledge, Paul Scantlebury, Tony Stamp, Aaron Yap.
Text: Steve Newall. Images: Liam Maguren.
---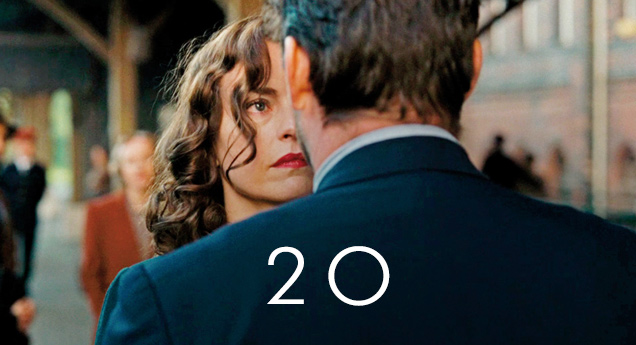 After 2012′s superb Barbara, director Christian Petzold and lead Nina Hoss reteamed for this post-WWII drama following Nelly (Hoss), a concentration camp survivor who suffered a horrible disfigurement.
We said: "Phoenix oozes all the smoky atmospherics of a good noir but none of its lurid melodrama."
You said: "Nice cinematography but…Surely German cinema can do better than this?"
FIND IT ON BLU-RAY / DVD / ON DEMAND
---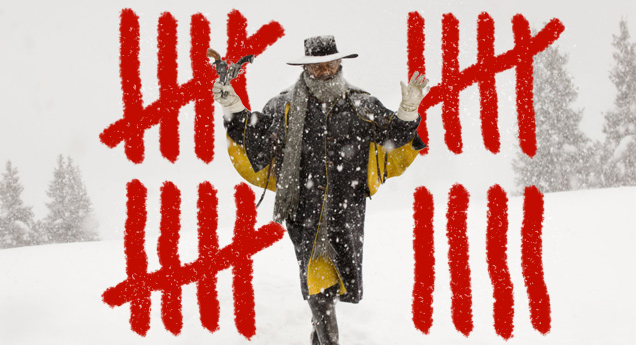 Kurt Russell, Jennifer Jason Leigh and Samuel L. Jackson are 3/8 of the stars of Tarantino's eighth film, the nearly three-hour-long Western tale of a ragtag bunch of armed strangers who find themselves holed up in the same stagecoach stop.
We said: "Tarantino's love for cinema is always felt in his movies, sometimes distractingly so, but The Hateful Eight manages to artfully transcend the filmmaker's otherwise always-evident personality."
Read Dominic Corry's full review
You said: 'Now I'm all for 3 hours of Tarantino dialogue, but the writing in The Hateful Eight was not as captivating or as intriguing as some of his other work."
Watch Steve Newall's interview with Quentin Tarantino:
FIND IT ON BLU-RAY / DVD / ON DEMAND
---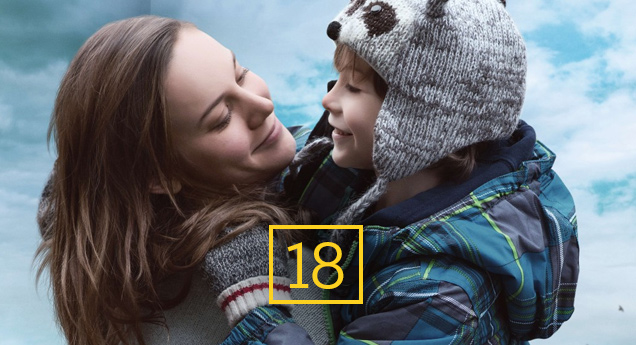 Brie Larson (Short Term 12) took home Oscar, BAFTA and Golden Globe awards as the lead of this harrowing drama, a mother trapped in a windowless, 10-by-10-foot enclosure with her five-year-old son Jack.
We said: "Many filmmakers attempt to harness the perspective of a child, but Abrahamson really achieves something special in this regard."
Read Dominic Corry's full review
You said: "Beautifully heartbreaking story told though the innocence of a 5 year old child."
FIND IT ON BLU-RAY / DVD / ON DEMAND
---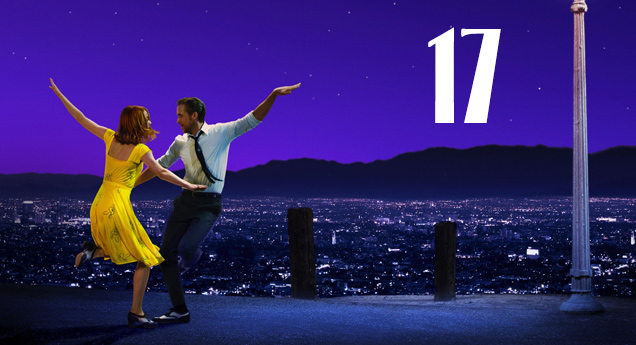 Emma Stone and Ryan Gosling star in this all-singing, all-dancing musical comedy from the director of 2014′s brilliant Whiplash, a throwback to classic musicals likely to scoop a multitude of awards in the new year.
We said: "Simply impossible to resist, La La Land is both a loving throwback and a bold step forward for Hollywood musicals."
Read Dominic Corry's full review
You said: "This is a story about dreamers and the dream factory, carried aloft by music and generously wrapped in nostalgia."
READ MORE / FIND CINEMA TIMES NEAR YOU
---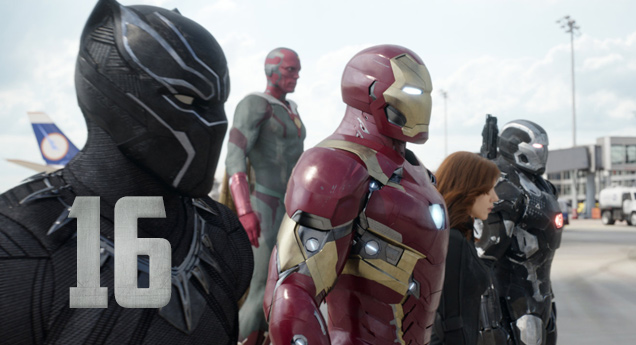 The Avengers disintegrate, Steve Rogers wraps up his story arc, an airport is the setting for some of the year's best action and bloody Spider-Man arrives in the MCU in this epic follow up to The Winter Soldier.
We said: "It's also novel to see a Disney-Marvel film that doesn't end in huge explosions, favouring a physically confined and emotionally charged finale."
Read Liam Maguren's full review
You said: "Still don't know how they made this movie as great as it is."
FIND IT ON BLU-RAY / DVD / ON DEMAND
---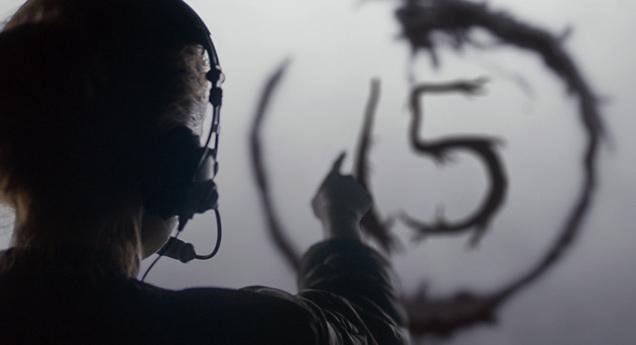 Cerebral sci-fi eschews boisterous battles in favour of a nuanced take on science, linguistics and grief, with Amy Adams leading a worldwide race to communicate with mysterious, non-humanoid alien visitors.
We said: "The opening montage, which delicately frames our hero – linguist Louise Banks (Amy Adams) – in domestic tragedy, might be the most moving since Up."
Read Matt Glasby's full review
You said: "It's emotional and brainy. It's on Earth not in space so has emotional impact. It messes with time but you'll get your head around it."
READ MORE / FIND CINEMA TIMES NEAR YOU
---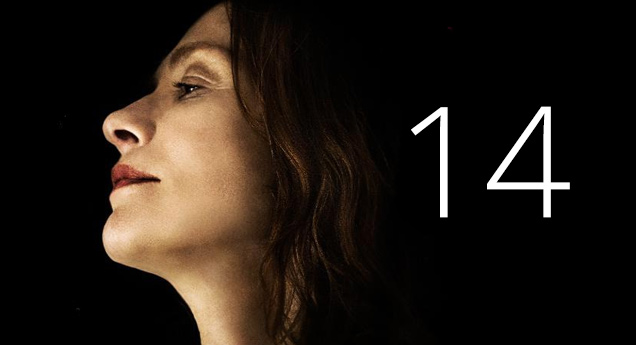 Paul Verhoeven's Palme d'Or nominee is a sophisticated exploration of rape and sexuality, led by an impeccable Isabelle Huppert.
We said: "A cracking thriller that builds to a rousing conclusion, contains mysteries that are expertly teased out, and is often very funny."
You said:  "This film is one of many that push back the cultural envelope that has kept women's sexuality on a pedestal."
READ MORE / PLAYING AT ACADEMY CINEMAS FROM 22ND DECEMBER
---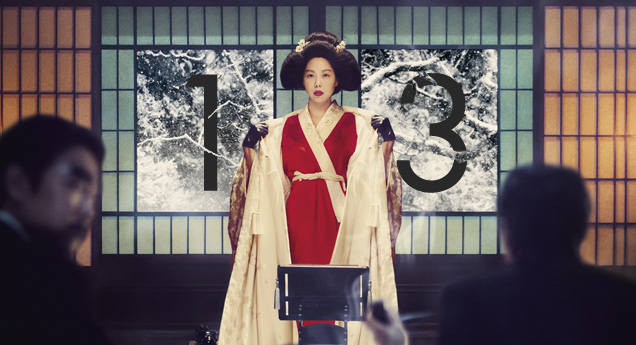 A cunning plan goes awry in this blackly comic erotic thriller from director Park Chan-wook (Oldboy), in which a pickpocket posing as the new maid of an heiress falls in love with her – instead of robbing her blind.
We said: "Enjoys detours into both lesbian eroticism and laugh-out-loud moments – sometimes at the same time"
Read our NZIFF reviews of the film
You said:  Nothing. You said nothing. Watch the film, then get back to us, already.
---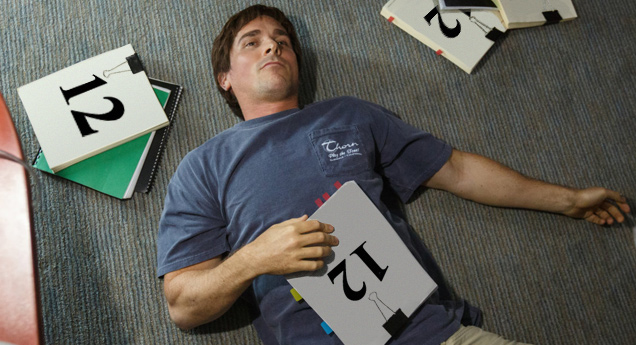 Director Adam McKay's star-studded depiction of the global economic meltdown, built on greed and fraud, is a dramatic, comic, and terrifying explanation of the disintegration of the American economy for the enrichment of the 1%.
We said: "Swinging for the fences in an effort to entertain, educate, and plain fucking terrify, and while the results may not be conventional, The Big Short successfully conveys appropriate levels of mania, panic and hilarity while maintaining a moral standpoint missing from other Wall Street tales."
Read Steve Newall's full review
You said: "This isn't a film about individuals but about people as a mass organism, one with a seemingly inexhaustible capacity for greed, cruelty, self-interest and finally, possibly most horrific of all, forgetfulness."
FIND IT ON BLU-RAY / DVD / ON DEMAND
---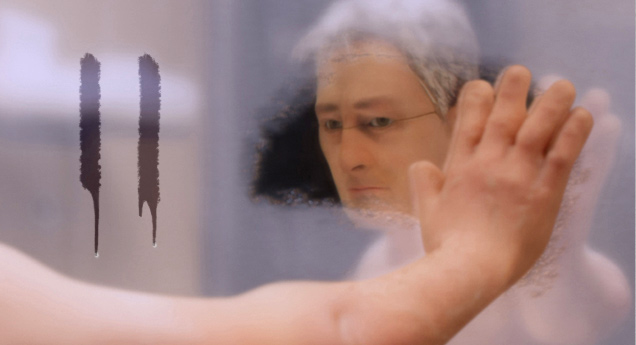 Stop-motion animated drama from the inimitable Charlie Kaufman explores the depths of the human condition, loneliness and existential crisis – with puppets.
We said: "This is easily the hardest Kaufman film to love, but it gets under your skin, and you'll never guess where it's going."
Read Matt Glasby's full review
You said: "Charlie Kaufman has a knack for tapping into the inner psyche of what we think about life and how we perceive the world. A beautiful and poignant film."
Read Dominic Corry's feature: The Painstaking Puppetry of 'Anomalisa'
FIND IT ON BLU-RAY / DVD / ON DEMAND
---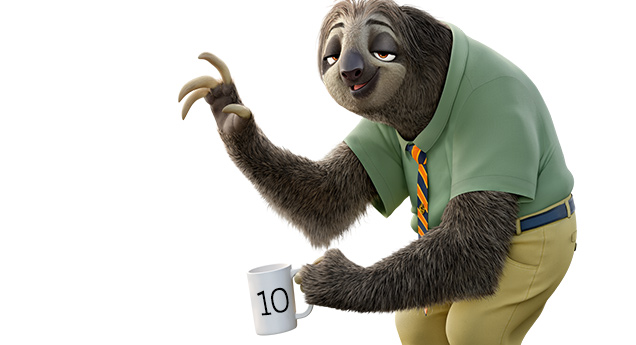 Disney's animated animal buddy-cop comedy sees an overly eager bunny police officer team up with a sly, uncooperative fox to solve a missing persons (animals?) case.
We said: "Slices through complex social issues with a simple message: our differences can be joyous."
Read Liam Maguren's full review
You said: "It's a great buddy comedy, filled with often subtle social commentary and is incredibly well written."
FIND IT ON BLU-RAY / DVD / ON DEMAND
---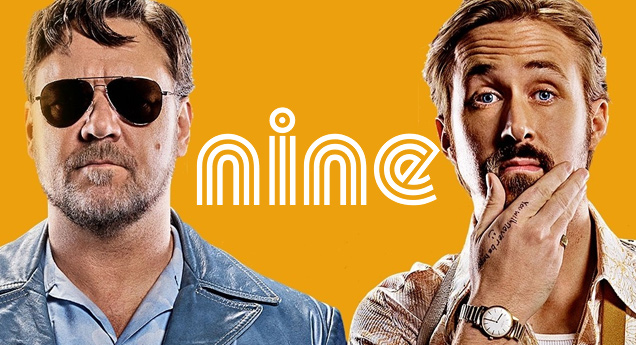 Ryan Gosling and Russell Crowe's odd couple detective duo embark on a violent, profane, and physical comedy-laden investigation under the watchful eye of writer-director Shane Black (Kiss Kiss Bang Bang).
We said: "Makes concessions to nothing and nobody – it is about as pure an expression of the writer/director's sensibilities as you could ask for."
Read Dominic Corry's full review
You said: "Can't believe this got 5 stars, was the reviewer on drugs?!!?"
FIND IT ON BLU-RAY / DVD / ON DEMAND
---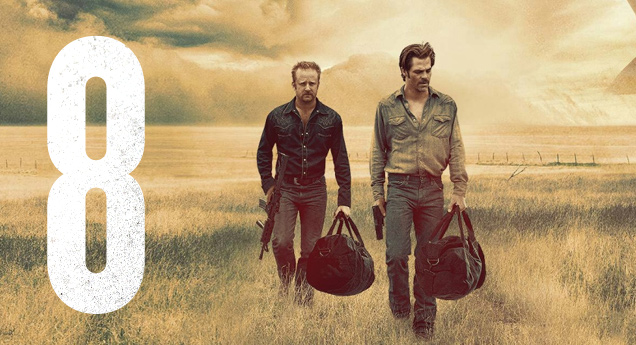 Chris Pine, Ben Foster and Oscar-winner Jeff Bridges lead this contemporary Texan bank-robbing thriller, voted Best Film of 2016 by a poll of NZ film critics.
We said: "A mightily lean work, but rich in brittle intimacy, karmic irony and moral ambiguity. It's one of the year's most pleasant surprises."
You said: "Having lived over there in the Lone Star State I can tell you this is no fantasy. It really is the wild west, and this is what makes this film so great."
Check out Liam Maguren's interview with director David Mackenzie
READ MORE / FIND CINEMA TIMES NEAR YOU
---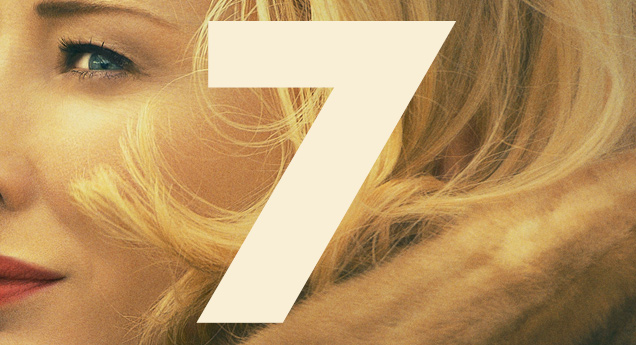 Cate Blanchett and Rooney Mara lead this measured, award-winning, 1950s-set romantic drama from Todd Haynes, chronicling the difficulties of queer romance in a closeted era.
We said: "For those seeking an afternoon weepy, the film's poise might be its Achilles heel – we never feel the howl of real heartbreak. But for everyone else, two words will suffice: pure class."
Read Matt Glasby's full review
You said: "Exquisite. Filled to the brim with raw, aching emotion and desire. Just perfect in every way."
FIND IT ON BLU-RAY / DVD / ON DEMAND
---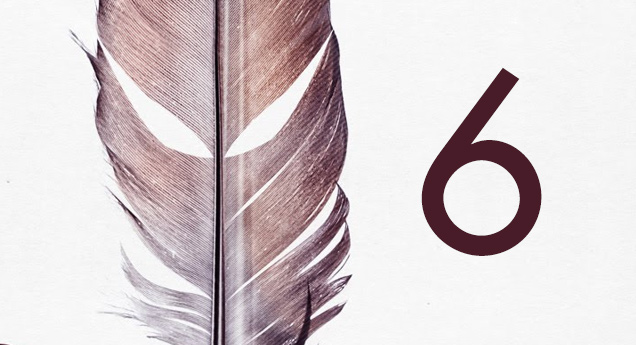 Two Kiwis' investigation, following their discovery of the bizarre and troubling world of competitive tickling, takes them down a scarcely believable rabbit hole of mystery and bullying.
We said: "It's funny, it's compelling, and – as Farrier loquaciously states – "it's actually fucking creepy as fuck.""
Read Liam Maguren's full review
You said: "Overall funny and intriguing, not knowing where it was going or how it was going to end. Lastly, surely it's not real?"
Listen to Steve Newall and Liam Maguren talk 'Tickled' with directors David Farrier and Dylan Reeve:
FIND IT ON BLU-RAY / DVD / ON DEMAND
---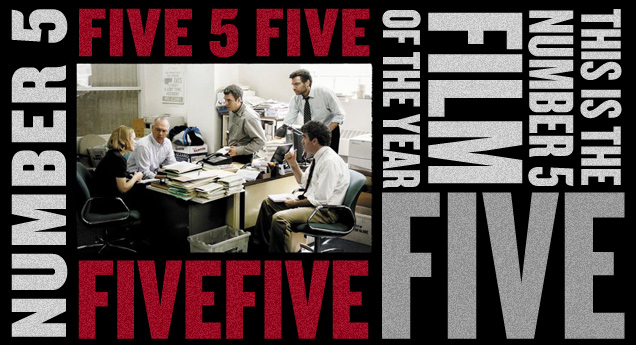 Best Picture winner at the 2016 Oscars, Michael Keaton, Mark Ruffalo, Rachel McAdams, Liev Schrieber and Stanley Tucci lead this true story of Boston Globe journalists who investigated allegations of sexual abuse in the Catholic Church.
We said: "Like its protagonists, it's modest, unstarry, and admirably unswerving. It gets the job done."
Read Matt Glasby's full review
You said: "Although it would be easy to bash us over the head with constant exposition the film lets you explore the story and learn with the characters. Something I really enjoyed."
FIND IT ON BLU-RAY / DVD / ON DEMAND
---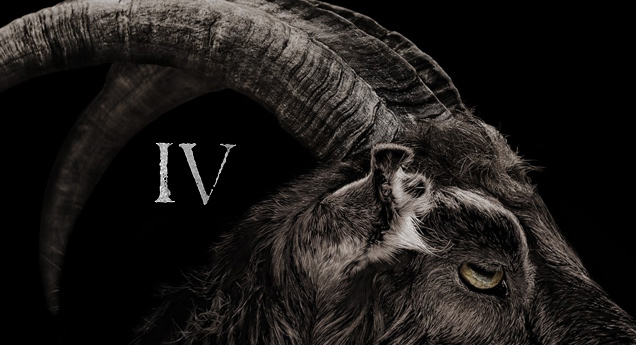 Atmospheric arthouse horror-thriller follows a devout family living in the wilderness of 1630 New England (60 years before the Salem witch trials) who fall victim to paranoia, superstition and the supernatural.
We said:  We didn't review this, but it still made #4 on our list? What witchcraft is this?!
You said: "This is such a creepy movie but it is made so smartly and with great detail that you are compelled to watch closely yet cower all the way through."
FIND IT ON BLU-RAY / DVD / ON DEMAND
---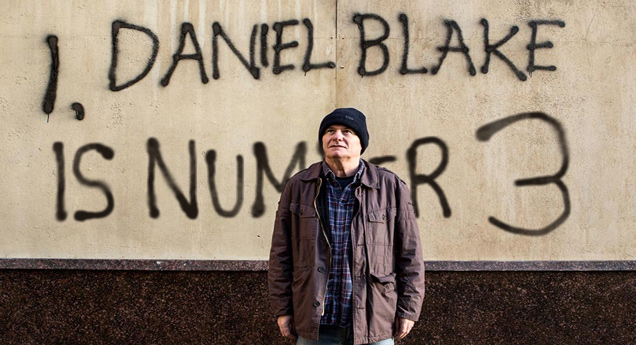 Winner of the Palme d'Or at Cannes Film Festival 2016, a Kafka-esque tale of an Englishman who slips through the cracks of a healthcare system more concerned with red tape than real people's rehabilitation.
We said: "A brutally straightforward tragedy about everyday folk trapped in bureaucratic hell – one that reflects a frightening reality recognisable to my neighbour, my parents, and probably you."
Read Liam Maguren's full review
You said: "An intense portrait of an ordinary man who struggles to retain dignity in an Orwellian world. Far from entertaining, it is gritty, raw, and unrelenting."
READ MORE / FIND CINEMA TIMES NEAR YOU
---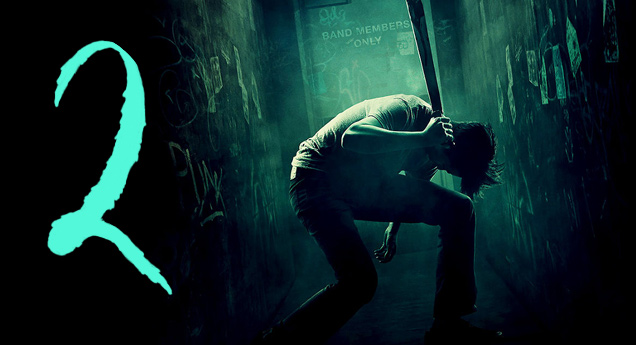 Savage survival thriller sees a punk band fight for their lives against a gang of neo-Nazis led by Patrick Stewart when they see something they shouldn't have backstage. Stars the late Anton Yelchin.
We said: " Just as writer/director Jeremy Saulnier brought humanity back to the revenge flick in 2013′s Blue Ruin, here he brings proper scares and smarts to the punk-horror subgenre."
Read Matt Glasby's full review
You said: "90 minutes and I don't think I relaxed once. Genuinely tense, shocking, and a lot of fun."
Read Steve Newall's interview with director Jeremy Saulnier
FIND IT ON BLU-RAY / DVD / ON DEMAND
---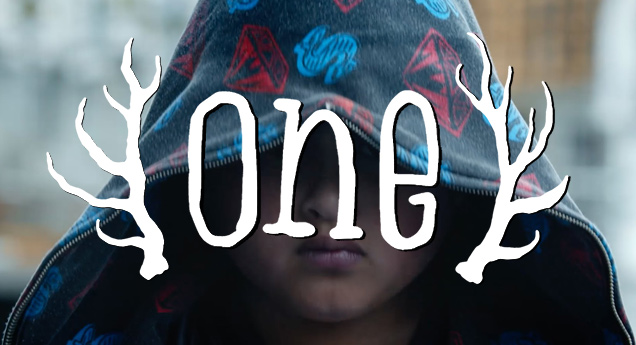 Does this shoo-in for best-of-year lists worldwide need a description? OK, here's one from the Sundance Film Festival: "Equal parts road comedy and coming-of-age drama, director Taika Waititi masterfully weaves lively humor with emotionally honest performances by Sam Neill and Julian Dennison. Never short on laughs, this touching story reminds us about the journey that growing up is (at any age) and those who help us along the way."
We said: "On paper, the idea of releasing a film in 2016 about a smartarse kid and his taciturn caregiver on the lam in the New Zealand bush seems foolhardy. Let alone one based on a Barry Crump novel, the author seeming representative of an even more bygone age than when he was still a cultural fixture. After watching a quarter hour or so of dry, low key, Taika Waititi humour – charmingly funny as it may be – amid Hunt for the Wilderpeople's rural setting, you may be wondering if the pic has more going for it. In four words: it bloody well does."
Read Steve Newall's full review
You said: "I can't remember the last time I was in a cinema where people laughed for as long or as hard as they did through this. Go and see it. Destined to become a Kiwi classic."
Watch Liam Maguren's interview with Taika Waititi: