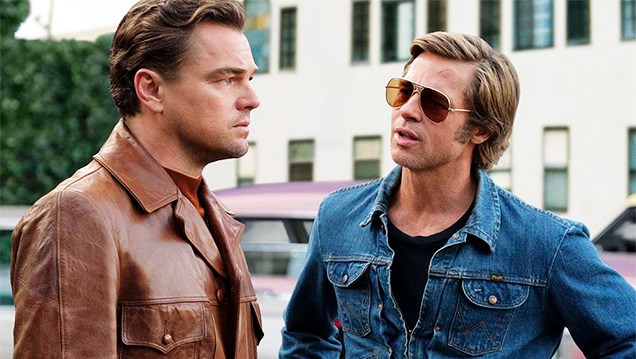 10 films to see at the Melbourne International Film Festival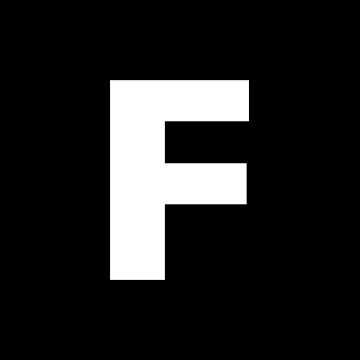 ---
The program for this year's Melbourne International Film Festival has arrived, and it is a doozie.
This year's fest (which runs from August 1 to August 18) boasts the largest line-up of films in MIFF's history, with 259 features and 123 shorts from around the world.
The program is so large it is easy to feel overwhelmed. So consider this guide to be a public service, from the charitable kind-hearted souls here at Flicks.
It would be remiss of us not to note that, in addition to the films below, there is a Jeff Goldbum movie marathon that will run overnight at the Astor Theatre, beginning 11:30pm on August 9.
Here are our 10 picks for films to see, with descriptions taken from the official program.
Sign up for Flicks updates
In the latest from two-time Palme d'Or-winning filmmakers Jean-Pierre and Luc Dardenne, 13-year-old Ahmed goes from average Muslim high schooler to radicalised extremist when a militant imam plants some deadly ideas in the boy's head. After attacking his teacher, Ines, Ahmed is dispatched to a youth rehabilitation centre in an effort to quell his ferocious anger.
The most anticipated film of this year's Cannes (and premiering there almost 25 years to the day after Tarantino won the Palme d'Or for Pulp Fiction), Once Upon a Time … in Hollywood is a love letter to, and elegy for, the Golden Age of American movie-making as well as a long overdue feature double bill for Leonardo DiCaprio and Brad Pitt. Quentin Tarantino's 9th film sees the pair co-starring as ageing TV actor and wannabe movie star Rick Dalton and his stunt double/driver/best friend Cliff Booth. It's 1969 and Los Angeles is changing, while Tinseltown is on the verge of losing its innocence.
Where the inimitable British comedian's hilariously incendiary big-screen debut found the funny side of jihad, his long-awaited The Day Shall Come (written with Four Lions co-writer Jesse Armstrong, who is also known for TV series The Thick of It, Peep Show and Succession) examines another aspect of the war on terror: the aspiring revolutionaries radicalised not by anti-Western rhetoric, but by screw-turning law enforcement officers willing to weaponise, incentivise and mobilise potential terrorists, then claim their capture as a victory.
Australia loves its footy, and for a record-breaking elite player – a dual Brownlow Medallist and two-time Premiership champion – it should have been unimaginable: his career ending in a howl of boos and controversy that cost him his love of the game. But Australia has an uneasy relationship with its Indigenous peoples and Adam Goodes is a proud Adnyamathanha and Narungga man. In 2013, when Goodes demanded that a 13-year-old Collingwood supporter who'd called him an ape be removed from the ground, a ferocious national conversation about racism began from which neither the AFL, nor Goodes, have fully recovered.
This charming new feature from veteran filmmaker Kitarō Kōsaka – a leading animator on Akira, Studio Ghibli's Spirited Away, Princess Mononoke and countless others – follows the adventures of Okko, a young girl dispatched to live with at her grandmother in the countryside after her parents die in a car crash. While tending to chores at grandma's traditional Japanese inn, built atop an ancient spring, Okko befriends a group of mischievous ghosts that only she can see.
After decades spent cataloguing the world's worst horrors, Daniel Fisher is haunted by what he's seen – and yet he can't stop picking up his camera. Impending fatherhood doesn't alter his attitude, much to his partner's dismay. But when Dan meets Sebastian Aman, a South Sudanese refugee with links to one of his harrowing images of a village massacre, their unlikely friendship has unexpected and rewarding consequences.
It may look like a child's picture book thanks to its 'gekimation' animation style – using painstakingly hand-painted cardboard cutouts no bigger than playing cards, as well as real fumes and fluids – but this mind trip of a midnight movie definitely isn't for young eyes. A grotesquely glorious comedy filled with more body horror, visceral violence and limit-testing nastiness than anyone would ever expect from paper puppetry, the second feature from Japanese writer/director/cinematographer/editor Ujicha is definitely not for the easily disturbed, shocked or offended.
Shot over two years, and marking the first Chinese film to compete at Cannes Critics' Week in eight years, Gu Xiaogang's ambitious, assured debut follows the Yu family as their lives ebb and flow like the seasons over one eventful year, as an elderly Fuyang matriarch and her four adult sons weather the vagaries of fate – in the restaurant trade, in the pursuit of wealth and social standing, and in following their hearts.
Seven years after Spring Breakers, Korine heads back to the beach, re-teams with cinematographer Benoît Debie (Climax, MIFF 2018) and serves up another slice of neon-hued debauchery – trading gun-toting college co-eds for a bongo-playing, bong-smoking free spirit by the name of Moondog (McConaughey, in the role he was clearly born to play).
In Montfermeil, where Hugo set his original Les Misérables, a cop newly recruited to the anti-criminal brigade finds himself on a team whose questionable methods lead them into direct conflict with the neighbourhood gangs in their jurisdiction. When a drone camera captures a wrongful police shooting, events boil over into a dramatic clash that threatens to burn the suburb to the ground.