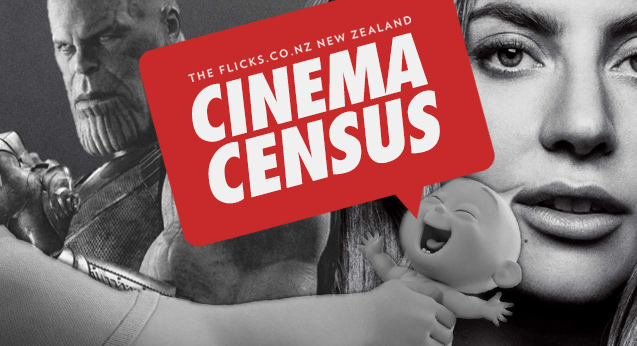 Update: the cinema census is now CLOSED. We're currently looking at the results, drawing conclusions, and looking to publish our findings very shortly.
It's that time again… Every few years we take the temperature of this great movie-watching nation to find out more about viewing habits and attitudes.
In 2018 we want to learn how often you're watching movies and how; see what has changed over the past few years; find out how you choose what to watch; and look into some of the biggest gripes Kiwis have with their fellow movie-goers.
The Cinema Census will collect your responses until the end of November—it should take between 5 and 10 minutes to complete—and mid-December you can expect to see some illuminating information here on Flicks.
But this isn't a purely educational or statistical exercise—we're giving you an incentive to participate. One lucky census completer will win a year of free movies (one film per week at your favourite cinema). Ten others will score a selection of Flicks' favourite films to enjoy at home.