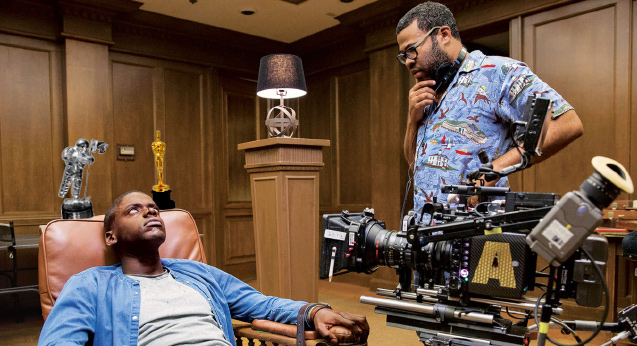 On the heels of Get Out's deserved Oscar win for Best Original Screenplay, Jordan Peele's acclaimed film (like others, we gave it a five-star review) is now available to stream on NEON. Peele's win (defying genre trends and speculation of an Academy snub) got Dominic Corry thinking about how horror/thrillers have been treated in the past by Hollywood's big night.
---
Get Out's recent success at the Oscars is great for many reasons, not least of which is that it may lead to more horror/thriller titles getting the recognition they deserve at Hollywood's biggest night.
When The Return of the King swept the awards in 2004,  the film's director/co-writer Peter Jackson expressed hope that it would lead to more acceptance of fantasy movies as serious works. And while the Oscars haven't exactly been awash in fantasy cinema since then, it's hard not to see The Shape of Water's wins for Best Picture and Best Director this year as coming in the wake of Jackson's triumph.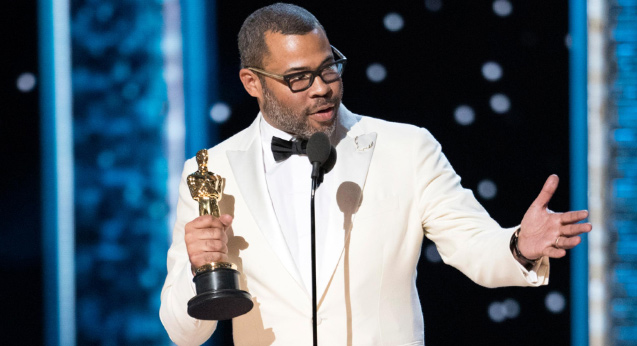 Although Get Out didn't take home the Best Picture prize, as some hoped it would, writer/director Jordan Peele's win for Best Original Screenplay stands as a great moment for representation and recognition of African American stories and filmmakers. Could it also prove to be a watershed moment for horror/thriller movies at the Oscars?
With some notable exceptions, horror and thriller films haven't received a lot of love from the Academy. Many pundits are attributing Get Out's success this year to its socially-relevant themes, which are of course salient, but that assessment overlooks the fact that it's an extremely well-made horror/thriller that grabs the audience by the scruff of the neck and doesn't let go for its entire running time.
Plus, the themes enhance the tension in such a manner that the two elements can't be separated – it's tense because it's relevant and it's relevant because it's tense.
I hope this helps the Academy move beyond a consistently snooty attitude towards horrors and thrillers.
To mark what will hopefully be a turning point for these kinds of films, let's look back at other horror/thriller films that have received Oscar love in the last three decades.
In 1988, infidelity thriller Fatal Attraction received six Oscar nominations. Although it didn't win any, the film unquestionably grasped the zeitgeist with its yuppie nightmare morality tale. The go-go 80s were being called to task for their excesses, and Michael Douglas was facing the consequences. There was definitely a sense that Fatal Attraction had captured something in the social ether.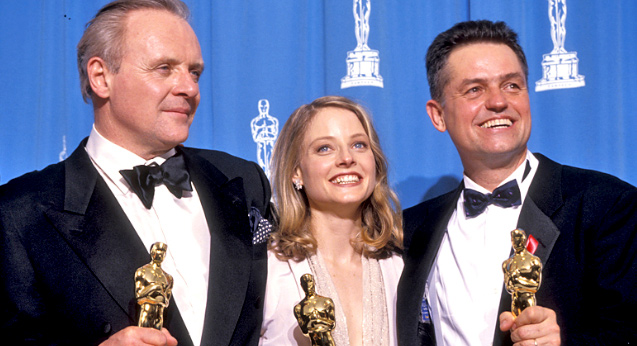 Four years later, the grisly serial killer horror/thriller The Silence of the Lambs became only the third film in history to win the five major awards – Best Picture, Best Director (Jonathan Demme), Best Adapted Screenplay (Ted Tally), Best Actor (Anthony Hopkins) and Best Actress (Jodie Foster). Somewhat anomalous in Oscar history, Lambs isn't necessarily driven any contemporaneous social or political themes. It was simply a damn fine movie that demanded attention for its chilling effectiveness.
I remember thinking at the time that this could be a turning point for horror at the Oscars, but the years since haven't really reflected that.
Bernard Rose's Candyman was released one year after Lambs and despite being a commercially successful, well-crafted horror with a pronounced social conscience that addressed urban housing issues, it was entirely ignored by the Academy, a classic victim of the organisation's traditionally dismissive attitude towards horror.
Does Pulp Fiction count as a thriller? It received seven nominations at the 1995 Oscars, and won for Best Original Screenplay, the classic consolation prize for films deemed too lowbrow for Best Picture, a fate which seemed to befall Get Out this year, despite my hopes otherwise that it might take the top prize. Quentin Tarantino's films have often managed to get around the Academy's disdain for genre pictures, but most people would probably hesitate to designate them as such.
Two years later, darkly comedic crime thriller Fargo received seven nominations, winning Best Original Screenplay and Best Actress (Frances McDormand, who repeated the feat this year), but as with Tarantino, the traditional Oscar "rules" tend not to apply to the Coen brothers.
Curtis Hanson's L.A. Confidential garnered nine nominations at the 1998 ceremony, winning Best Adapted Screenplay (again, the consolation prize, going to Hanson and Brian Helgeland) and Best Supporting Actress (Kim Basinger). Although it's a genre thriller through and through, the Academy loves to honour films that address Hollywood history.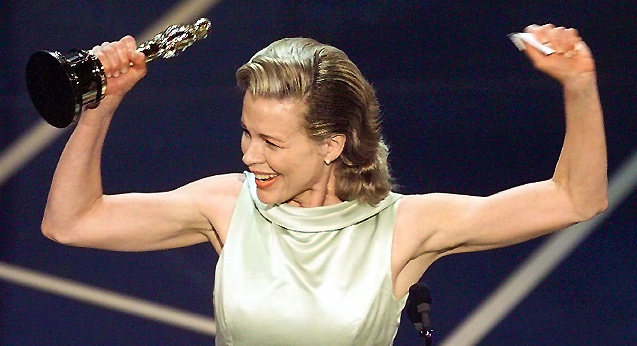 Two years after that, M. Night Shyamalan's The Sixth Sense received six nominations, including Best Picture, ultimately winning none. Although the film touches on themes of abuse, neglect and self-delusion, there wasn't a huge amount political or social context to speak of here, the Oscar recognition rather reflecting the film's status as both a pop culture phenomenon and as an extremely well-made film. But there are lots of well-made horror films the Academy still ignores. (See below).
It would be another decade until a film that could even be tenuously described as a horror got nominated for Best Picture, and that was in 2010, when they opened up the field to include ten potential nominees. Although Neil Blomkamp's District 9 is better described as a sci-fi action thriller, it's unabashedly a down and dirty genre movie, albeit one with more of a political conscience than most.
The following year saw Darren Aronofsky's Black Swan get five nominations, with Natalie Portman winning for Best Actress. It's hard not to attribute all the Academy affection to the ballet-centric film's status as a "classy horror". It had some interesting things to say about gender dynamics, but the cultural relevance wasn't especially prominent. Maybe mother! would've gotten more Academy love if it was set in the world of Opera or something.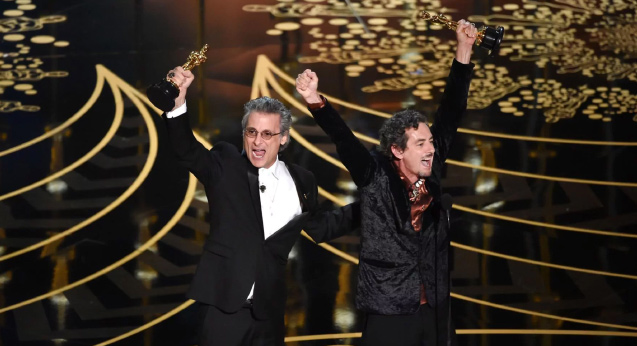 Since then, the closest thing to a horror/thriller to be nominated for Best Picture was George Miller's Mad Max: Fury Road at last year's ceremony.
Here is a smattering of other horror/thriller titles from the last three decades that deserved more Oscar attention: Misery (1990) [Although Kathy Bates won Best Actress award at the 1991 Oscars, it was the only category in which Misery was nominated. It very much deserved Best Picture nod – it's one of the best horror films ever made!], Jacob's Ladder (1990), Se7en (1995), The Game (1997), Audition (1999), American Psycho (2000), Mulholland Dr. (2001) [Only received a Best Director nomination], The Others (2001), The Ring (2002) Dawn of the Dead (2004), The Orphanage (2007), Drag Me To Hell (2009), Kill List (2011) Under The Skin (2013), It Follows (2014), The Witch (2015) and The Invitation (2016).
So what conclusions to draw here?
It's clear that the Academy still prefers to honour so-called "serious" films over other kinds of movies, but Get Out's success remains encouraging on multiple levels, and makes me hopeful for the future of the genre at awards shows. The best sci-fi and horror films carry with them some degree of social or cultural relevance, and Peele taps directly into the storytelling tradition defined by Twilight Zone creator Rod Serling with Get Out. Which should've won Best Picture.
---
This lovely piece of content is brought to you by NEON, where Get Out is now available to stream. If you're not on NZ's best streaming service already, click here to start a 14-day free trial.