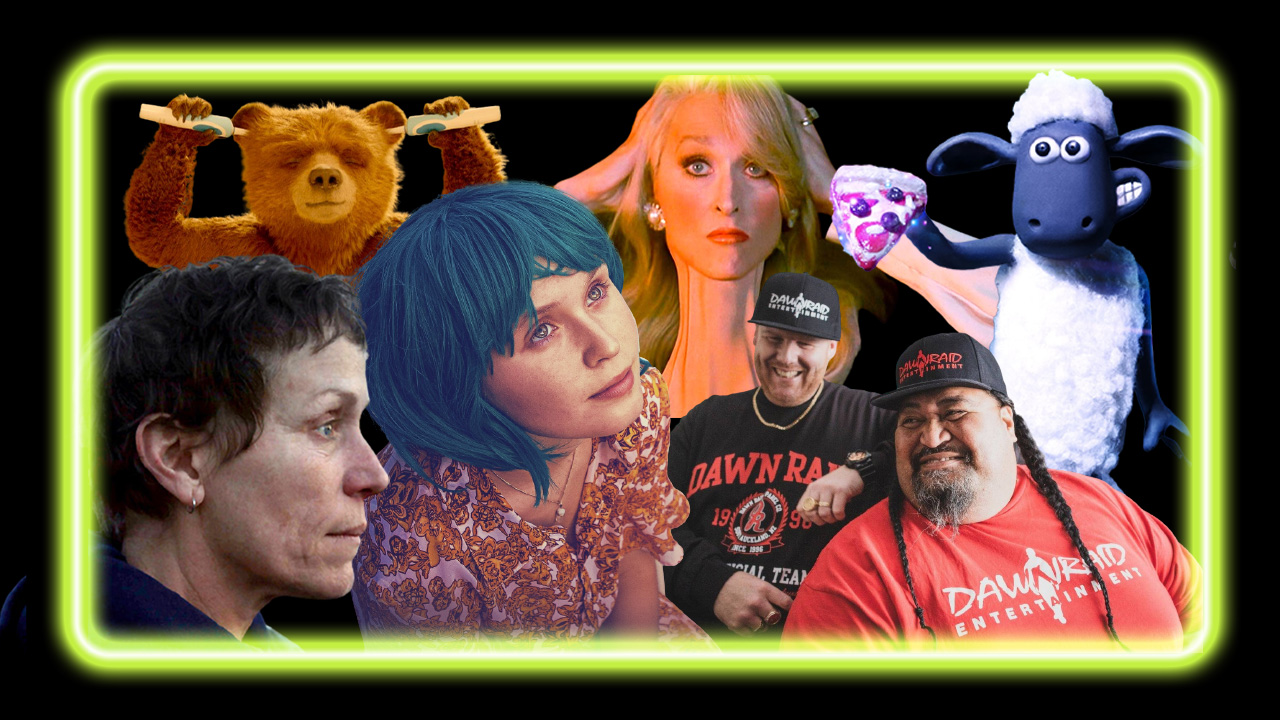 The 20 best movies on Neon New Zealand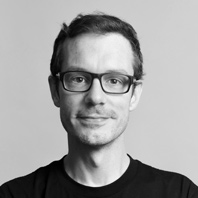 ---
Tony Stamp has perused the Neon catalogue for the best films currently available to stream. We'll update this post each month as films come and go.
UPDATED OCTOBER 5


A terminally ill girl befriends a junkie, and they go to meet her parents. That description might not prepare you for this movie, which is open-hearted and non-judgemental in the extreme. It's funny and warm and nowhere near the slog you might expect, with a star-making turn from Eliza Scanlan, and powerhouse support from Essie Davis and Ben Mendelsohn as two parents just doing the best they can in the face of objectively awful circumstances.
See also:
* Everything new to Neon next month
* Films and shows now streaming on Neon
* All new streaming movies & series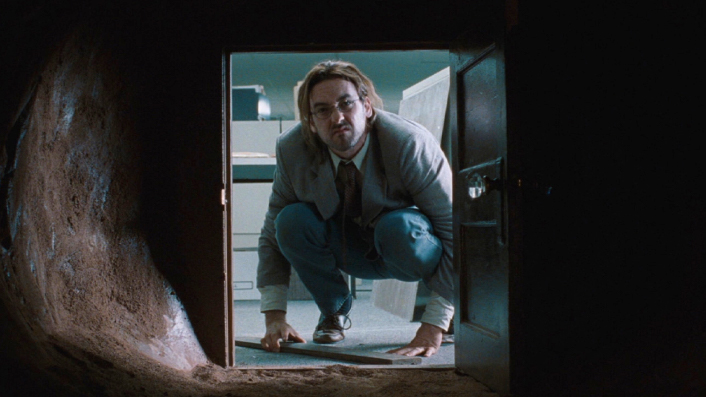 The movie that introduced screenwriter Charlie Kaufman to the world and promoted music video director Spike Jonze to full-on auteurship still seems like a glorious mistake: Cusack and Diaz playing frumpy, a plot that veers between childishly silly and agonisingly intellectual, and puppets… All leading up to a wonderfully bleak denouement.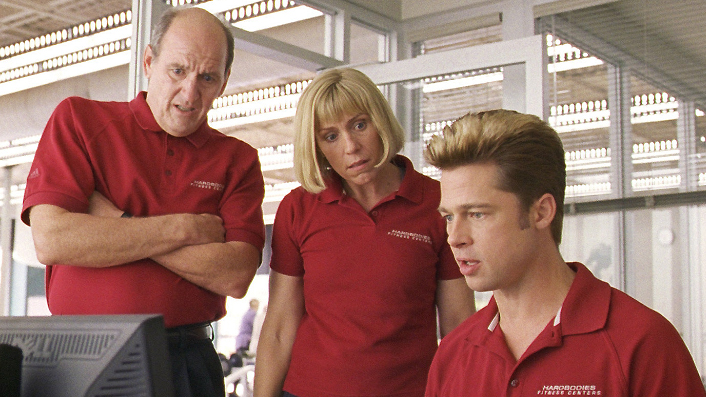 The Coen brothers' CIA farce was thought to be on the lower side of their output on release, but in hindsight, this thoroughly nihilistic snapshot of the agency (incompetent and as much at the mercy of an unpredictable world as the rest of us), seems about right, if not totally prescient. The comedy gets increasingly dark and, well, Coen-y, supported by wonderfully buffoonish turns from Pitt, Clooney and McDormand.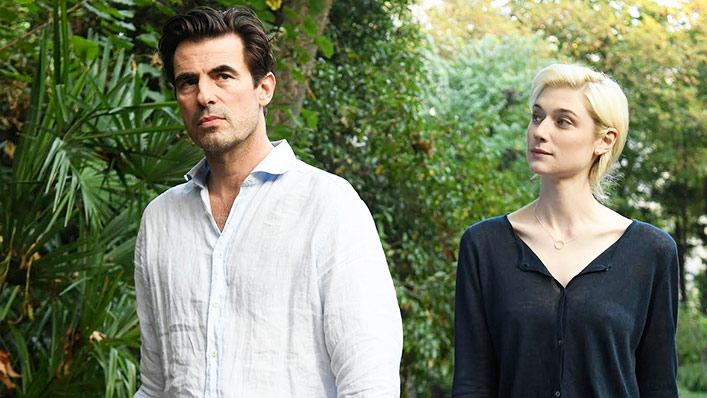 This one got a bit of a bum rap on its release, but if you're a fan of a good twisty yarn you may be pleasantly surprised. Anchored by four heavyweight talents—Elizabeth Debicki and Claes Bang are joined by living legend Donald Sutherland and Mick Jagger (also a living legend and pretty great actor)—it's that increasingly rare thing: a morally murky movie for grownups.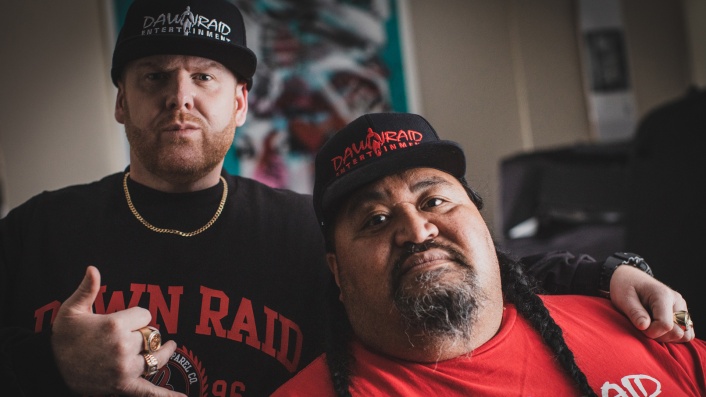 There were reports of discontent behind the scenes of this local doc from musicians who alleged their stories had been left on the cutting room floor, but that aside this is an engrossing, inspiring story about the grass roots beginnings of a record label and the ups and downs that followed. Brotha D and Andy Murnane are engaging and effervescent guides through the story, and director Oscar Kightley brings his obvious storytelling strength and plenty of humour.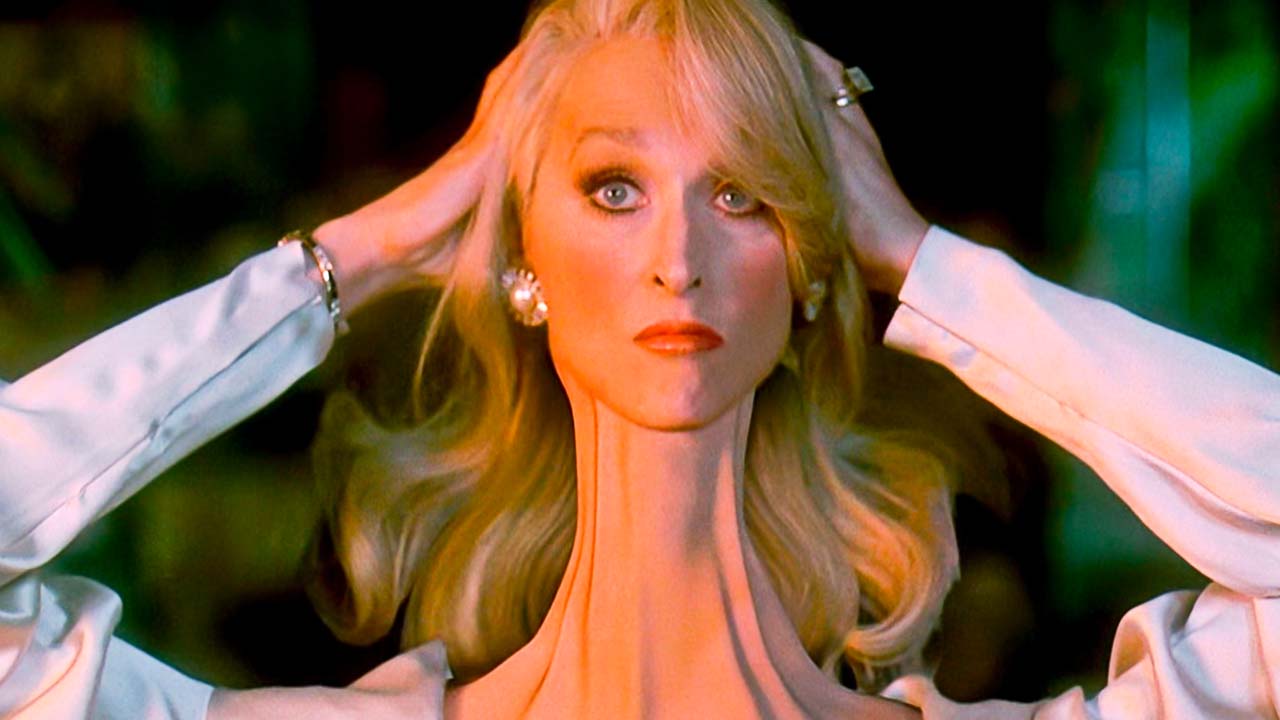 There was a time when Robert Zemeckis only made bangers. This one has perhaps been slightly forgotten compared to Back to the Future and Who Framed Roger Rabbit, but it's a surprisingly dark satire made at a time when Bruce Willis was perfectly willing to make a complete boob of himself, and Meryl and Goldie aren't holding back either. The film might mark the point when Zemeckis' interest in special effects overcame his interest in storytelling, but boy do those effects hold up.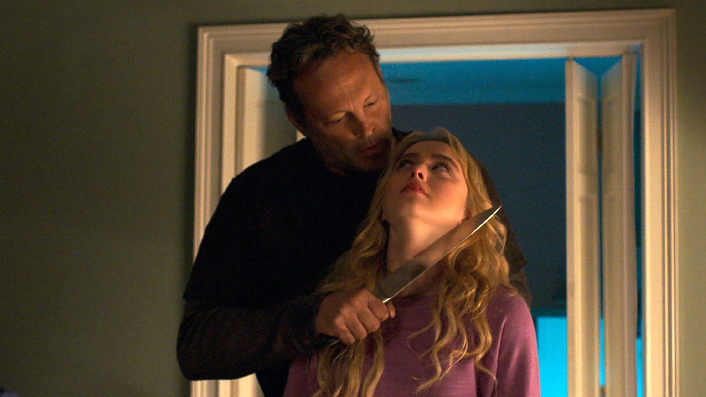 Director Christopher Landon followed up his Happy Death Day duology (both highly endorsed by this writer) with another genre mashup—this time instead of a slasher version of Groundhog Day it's a slasher version of Freaky Friday, and weirdly it works just as well. Vince Vaughn plays a teen girl in the body of a serial killer without tipping into caricature (too much), and Kathryn Newton is the reverse, dialling up the glowering as she stalks high school corridors looking for victims. This one is R-rated and Landon makes the most of it, staging some pretty gnarly kills, but as before it's his handle on the emotional stuff that makes it all work.
Sign up for Flicks updates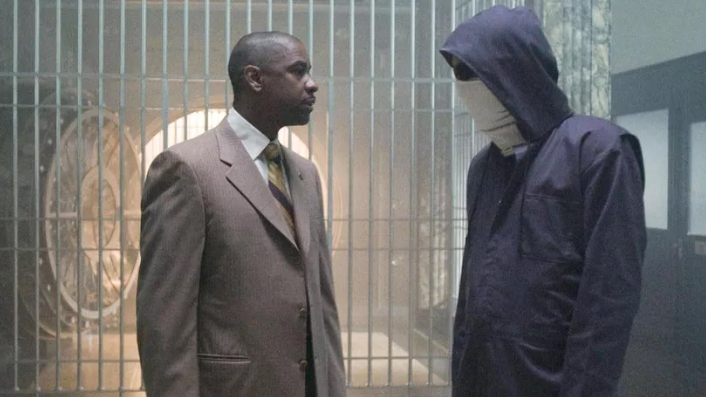 Heist movies are just the best, and this one is directed by a master, with help from a ridiculously stacked cast. Spike Lee's awareness of racial politics hovers around the edges of the narrative, but its main pleasures come from seeing a meticulous bank robbery executed in ways you won't see coming, even on repeat viewings.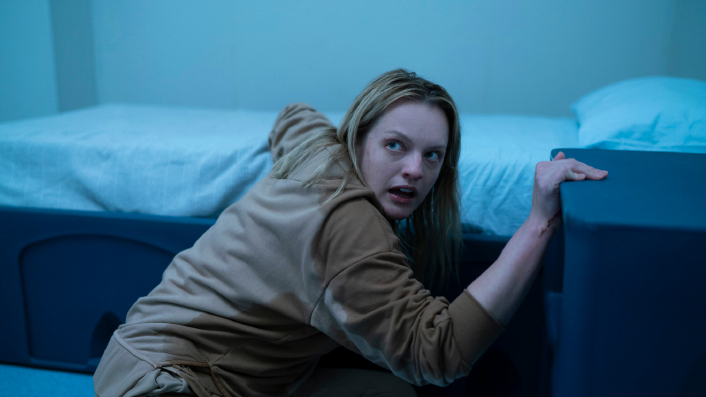 A tight as a drum horror-thriller that takes a lateral approach to the classic franchise with surprising results, this was Leigh Whannell's follow-up to Upgrade, which similarly delivered innovative thrills on a low budget. Elisabeth Moss is always great and here is no exception, running from an abusive relationship that escalates to nightmarish levels. Or does it? Issues like gaslighting are dealt with relative sensitivity, but above all Whannell and co. want to entertain, while pushing viewers as far to the edge of their seats as possible.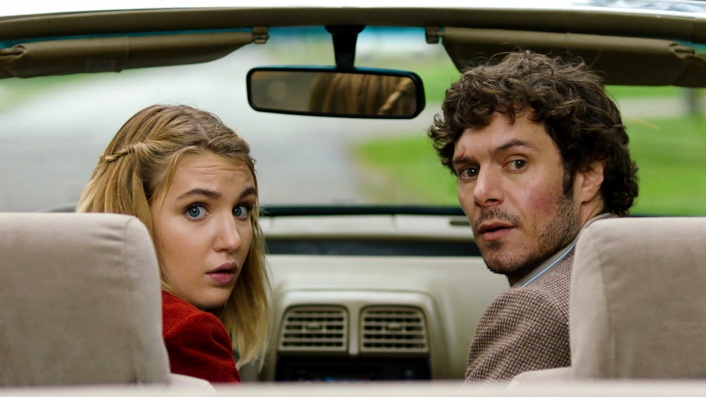 This movie strikes such a particular tone, finding the intersection of comedy and tragedy and hovering there for most of its runtime. Adam Brody plays a washed up, very adult detective still hanging onto the glories of his younger self while totally failing to live up to them. When he's offered a murder case he leaps at the chance for some legitimacy, and what follows is a relatively breezy noir-comedy peppered with deadpan characters, until it takes a particular turn into even murkier waters and you realise the film's been winding up this entire time, and here comes the knockout punch.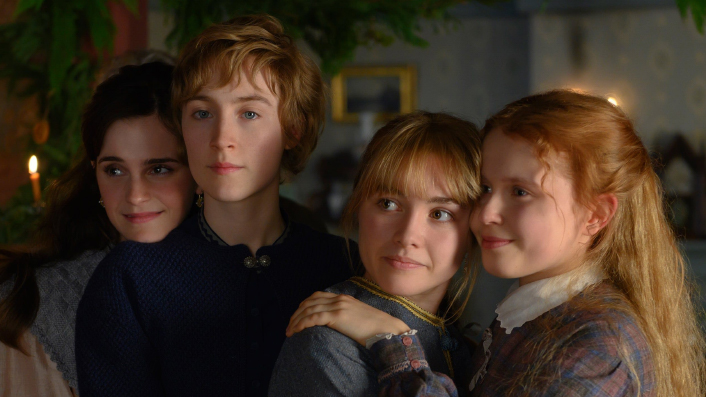 It was maybe surprising that Greta Gerwig followed up her thoroughly modern directorial debut Lady Bird with a version of this oft-adapted 1800s classic. The great thing is how fresh she makes it feel, playing with its timeline and tweaking certain plot points to reflect modern concerns. It's energetic and funny, and the cast eats it up, particularly Saoirse Ronan in her umpteenth star-making role.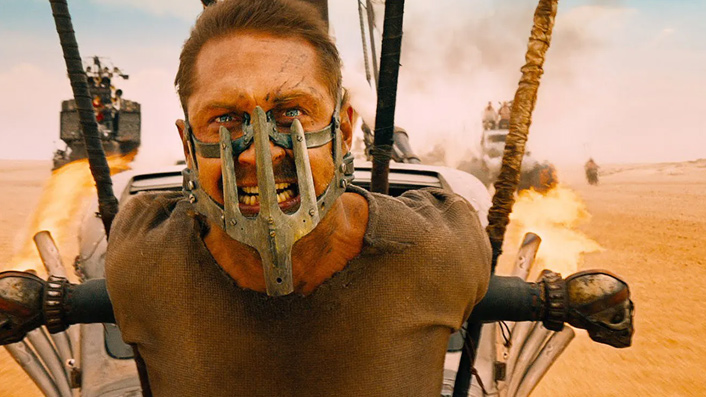 George Miller came up with the original kernel for Fury Road in 1987, then solidified it in 1998. It was going to be filmed in 2001, then 2003, but didn't wind up shooting till 2012, taking a further three years to arrive in cinemas. By this time Miller was seventy years old, and rumours ran rife that the production was troubled. And yet the movie is a total triumph; a blast of punk energy and the best action film of the last decade. Six years after its release the praise is still deafening, and with very good reason.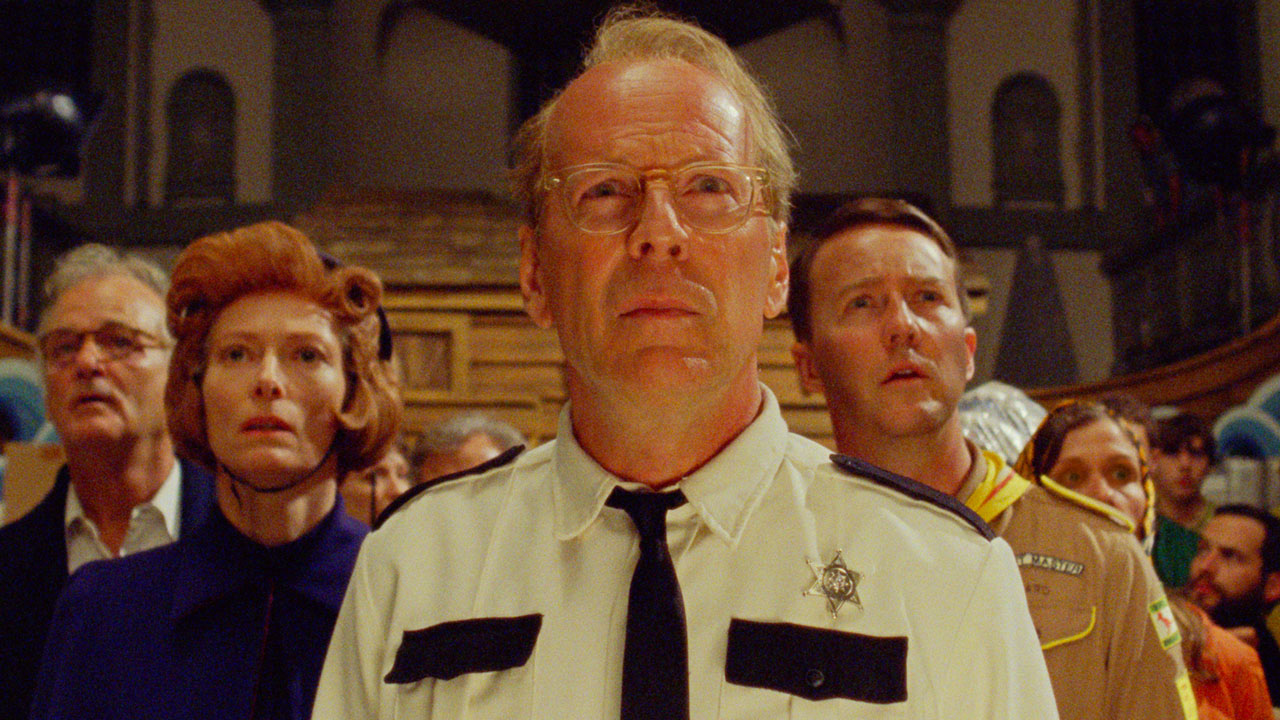 A lesser Anderson effort perhaps, but it did introduce Bruce Willis and Ed Norton into Wes-world, plus you get plenty of adorable young person romance, old person romance, and beach-dancing, all impeccably framed & shot and delivered with the usual wry wit.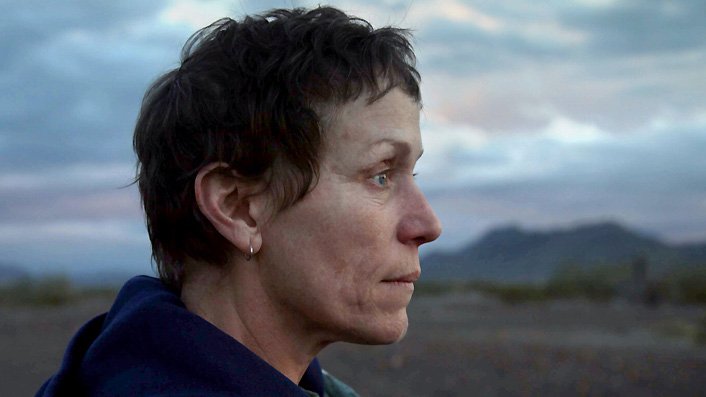 Like Chloé Zhao's previous film The Rider, this is a deeply empathetic look at an American subculture – in this case the van dwelling community. Full of great performances coaxed from non-professional actors, gorgeous landscapes, and of course Francis McDormand, it scored Best Film, Director, and Actress at the 2021 Oscars, and deepened everyone's curiosity about Zhao's style fitting into the MCU.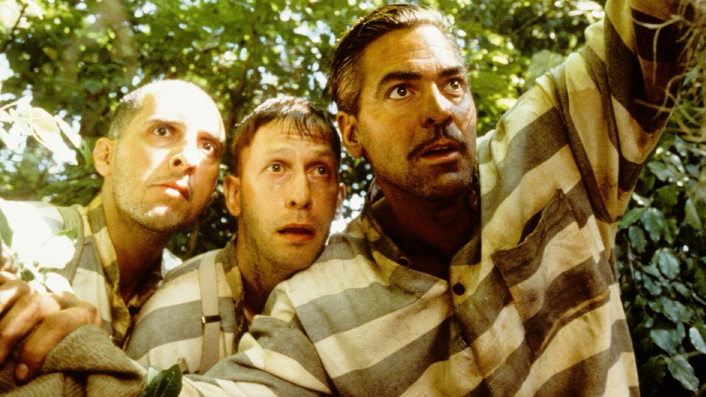 This one is pretty firmly on the comedy side of the Coen oeuvre, featuring Clooney, Turturro and Nelson at their absolute goofiest, as well as a cracking soundtrack weaving through a typically circuitous plot. The brothers nod to Homer's Odyssey throughout, naming their lead Ulysses and featuring sirens and a racist cyclops who's killed by a huge flaming cross. "We're in a tight spot!"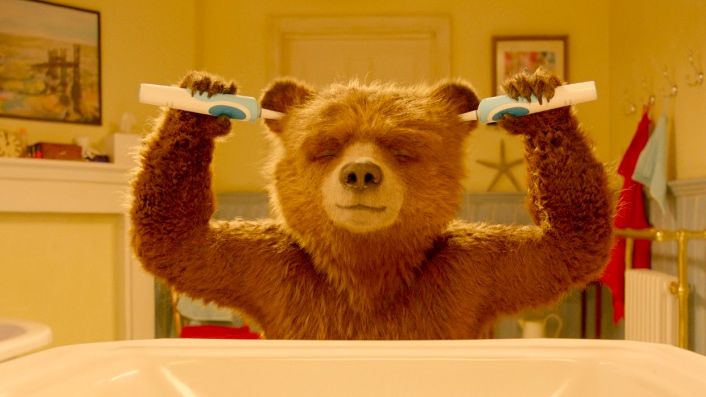 The marmalade-mad bear came to London and melted everyone's heart. Director Paul King had previously helmed The Mighty Boosh, and here managed to create something so pure it truly is a film for all ages: massively sincere, genuinely chucklesome, with a story that has serious things to say about the immigrant experience. Impossible to shrug off, Paddington (and its sequel) made everyone who saw them better people.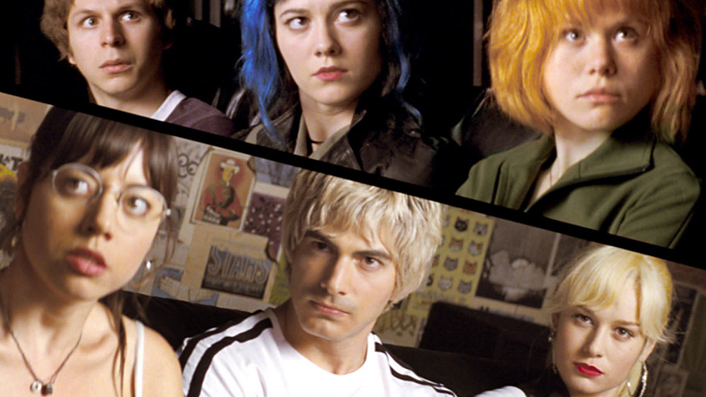 Eleven years on, it's good to see this one has rightfully achieved cult status. One of the very finest comic book adaptations, Edgar Wright used every bit of his considerable technique to bring Bryan Lee O'Malley's book to life, refracting computer game and musical influences through the resulting live-action cartoon. It's wildly entertaining and really funny, with a cast full of just-about-to-become-famous players like Anna Kendrick, Aubrey Plaza, Kieren Culkin, and Brie Larson alongside established names like Cera, Evans, Winstead and Schwartzman.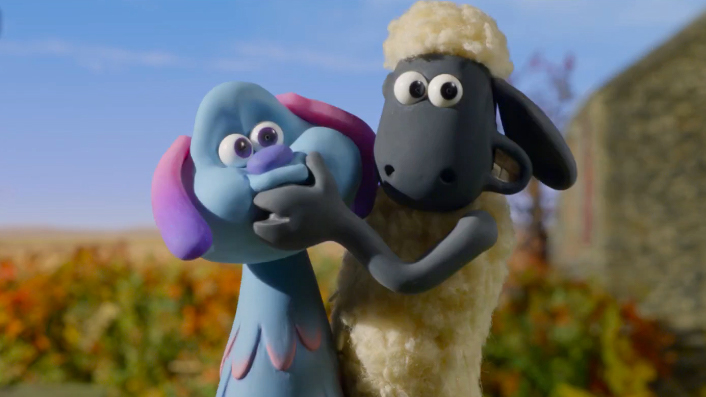 An Aardman production with the usual lovely stop-motion animation and zero dialogue, this is a story of friendship between an alien and a sheep, supplemented with lots of slapstick comedy and adult references for any grownups who may be watching. Kids of all ages will enjoy, as they say. I chuckled frequently.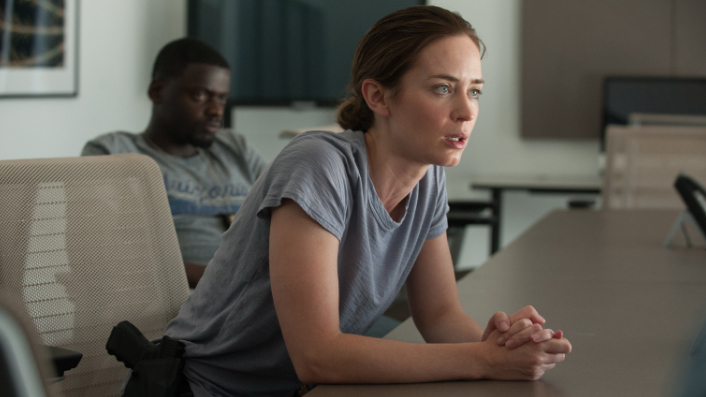 Denis Villeneuve's Hollywood debut applies his slightly austere treatment to the story of an FBI agent drawn into a war on a Mexican drug cartel. The director apparently fought the studio to include a female lead, and Blunt is terrific, a grounding presence amongst the shady likes of Josh Brolin and Benicio del Toro. Moral grey areas and frantic set pieces ensue, all rather bleak but very compelling.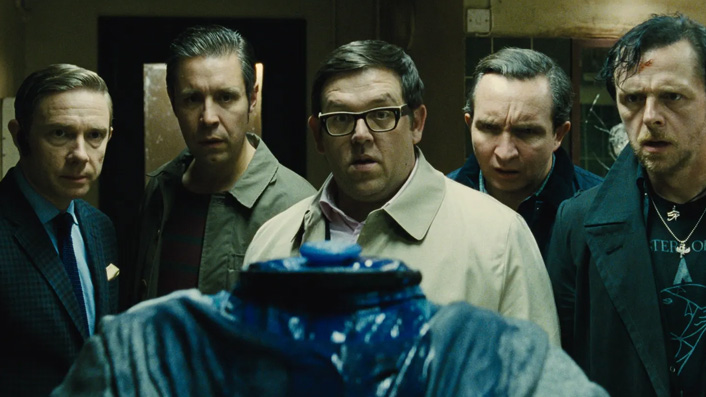 My favourite Edgar Wright/Pegg/Frost team-up. Shaun of The Dead and Hot Fuzz are great, but by this stage all concerned had really honed their abilities, resulting in a science fiction tale that's funny, touching, and sports nicely choreographed kung fu fights against robots with blue blood.