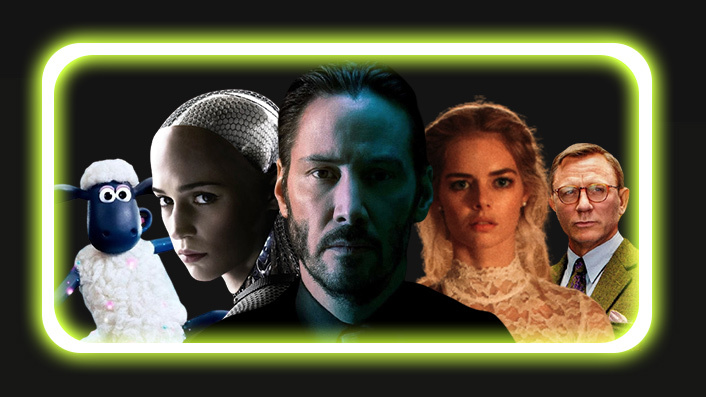 The 20 best movies on Neon New Zealand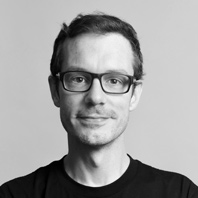 ---
Tony Stamp has perused the Neon catalogue for the best films currently available to stream. We'll update this post each month as films come and go.
UPDATED JULY 12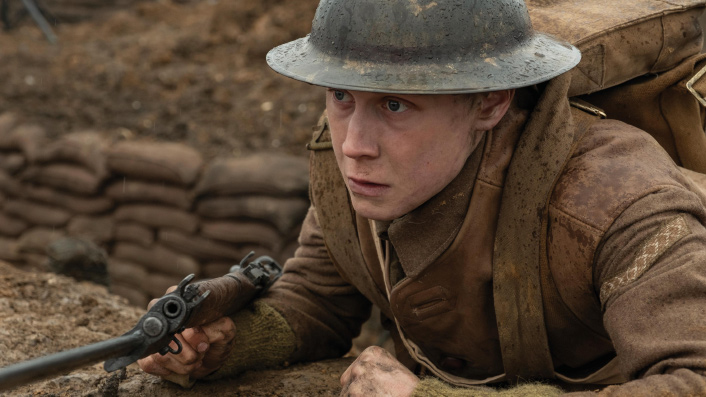 Sam Mendes' WW1 pulse-pounder follows soldier George MacKay on a perilous mission through the trenches, unfolding in one continuous take. Detractors grumbled that it was an empty technical exercise, but it's hard to argue with the power of many of moments, or the air of legitimacy that comes from basing the script on real stories from Mendes' grandfather (not to mention the stunning images courtesy of legendary cinematographer Roger Deakins).
See also:
* Everything new to Neon next month
* Films and shows now streaming on Neon
* All new streaming movies & series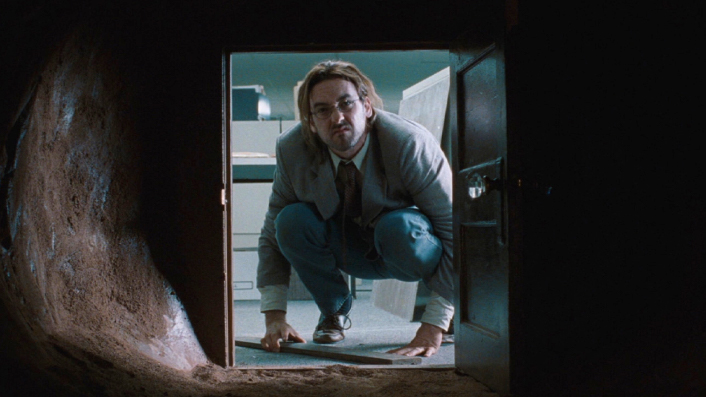 The movie that introduced screenwriter Charlie Kaufman to the world and promoted music video director Spike Jonze to full-on auteurship still seems like a glorious mistake: Cusack and Diaz playing frumpy, a plot that veers between childishly silly and agonisingly intellectual, and puppets… All leading up to a wonderfully bleak denouement.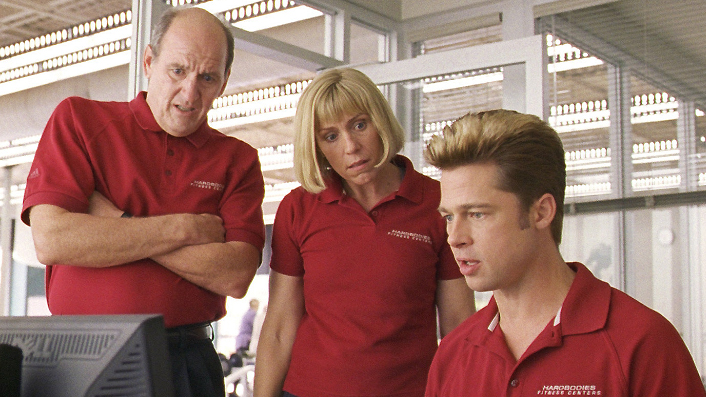 The Coen brothers' CIA farce was thought to be on the lower side of their output on release, but in hindsight, this thoroughly nihilistic snapshot of the agency (incompetent and as much at the mercy of an unpredictable world as the rest of us), seems about right, if not totally prescient. The comedy gets increasingly dark and, well, Coen-y, supported by wonderfully buffoonish turns from Pitt, Clooney and McDormand.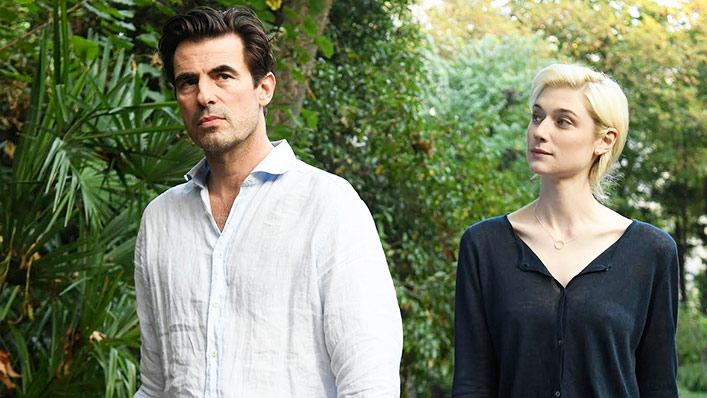 This one got a bit of a bum rap on its release, but if you're a fan of a good twisty yarn you may be pleasantly surprised. Anchored by four heavyweight talents—Elizabeth Debicki and Claes Bang are joined by living legend Donald Sutherland and Mick Jagger (also a living legend and pretty great actor)—it's that increasingly rare thing: a morally murky movie for grownups.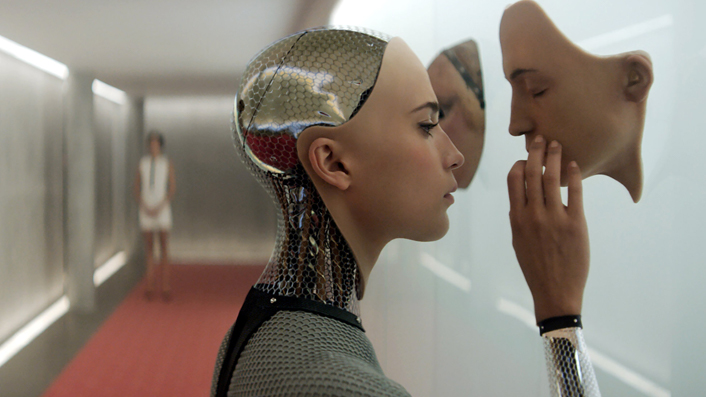 Alex Garland's first directorial outing saw him exploring Artificial Intelligence and its impact on very human foibles like lust. A movie where you're never quite sure where any of the three main characters are coming from, until the very end. Oscar Isaac in particular is great, not least of all because he does this.
Sign up for Flicks updates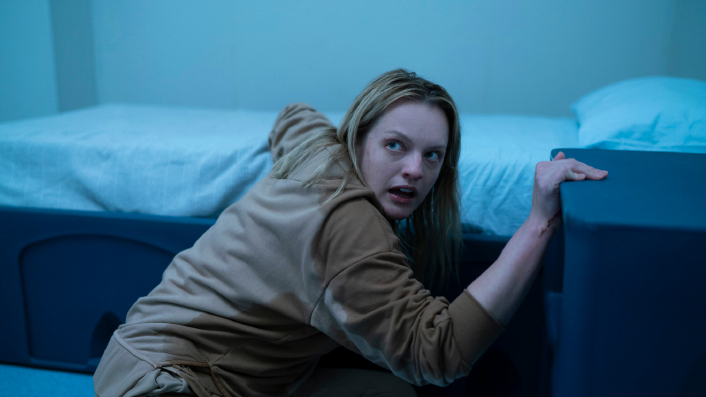 A tight as a drum horror-thriller that takes a lateral approach to the classic franchise with surprising results, this was Leigh Whannell's follow-up to Upgrade, which similarly delivered innovative thrills on a low budget. Elisabeth Moss is always great and here is no exception, running from an abusive relationship that escalates to nightmarish levels. Or does it? Issues like gaslighting are dealt with relative sensitivity, but above all Whannell and co. want to entertain, while pushing viewers as far to the edge of their seats as possible.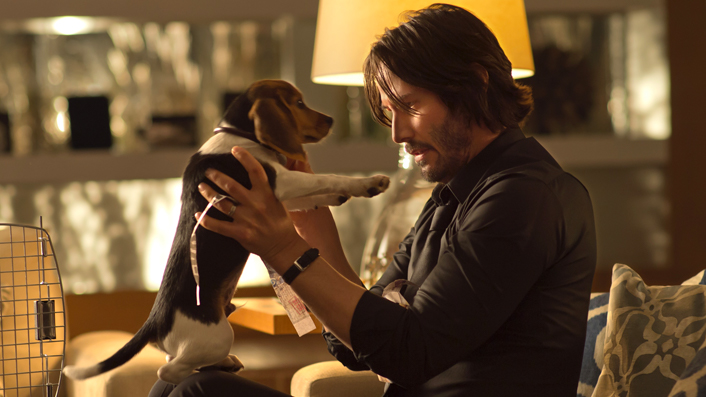 The sequels are superb but the original is still the best, a compact actioner that remade Keanu into a grizzled killing machine and provided tantalizing hints of the worldbuilding to come. He'd been practicing martial arts onscreen for years but this really upped the ante, combining his lanky athleticism with about a million perfectly executed headshots.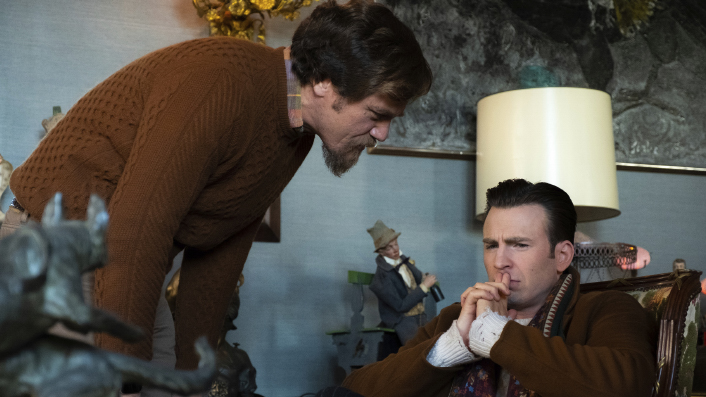 Rian Johnson responded to a year of whinging from aggrieved Star Wars fanboys by making his best movie, one that managed to combine all his preoccupations into a perfect puzzle box, paying homage to Agatha Christie and murder mysteries in general while turning their framework inside out. It subverted expectations while proving eminently satisfying, and has the best ensemble cast in yonks. "I'm not eating one iota of shit!"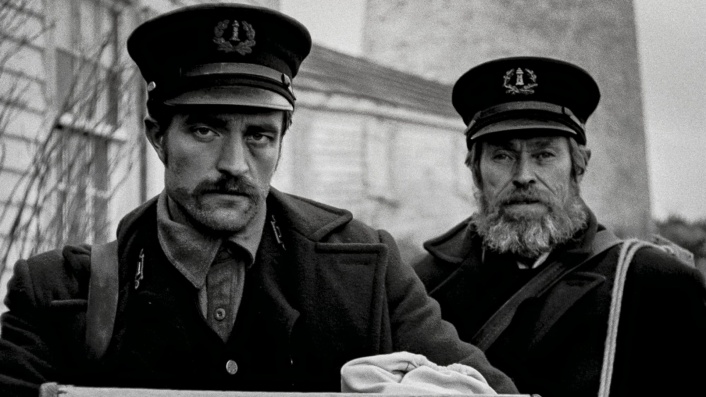 Robert Eggers followed up the critically beloved The VVitch with another black and white gothic fantasy, focusing once more on isolation and madness, with even less concern about plot this time. Willem Dafoe and Robert Pattinson are trapped in a lighthouse, much booze is drunk, things get phantasmagorical, and that's about it. Both actors are fearless here, but Dafoe in particular is a joy, brandishing a ludicrous beard and salty sea-dog accent with relish.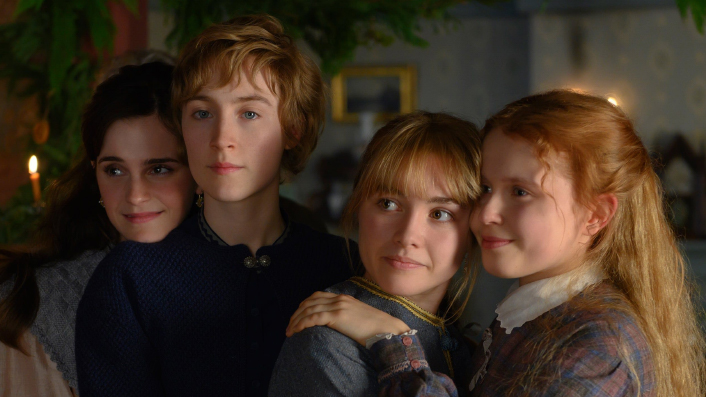 It was maybe surprising that Greta Gerwig followed up her thoroughly modern directorial debut Lady Bird with a version of this oft-adapted 1800s classic. The great thing is how fresh she makes it feel, playing with its timeline and tweaking certain plot points to reflect modern concerns. It's energetic and funny, and the cast eats it up, particularly Saoirse Ronan in her umpteenth star-making role.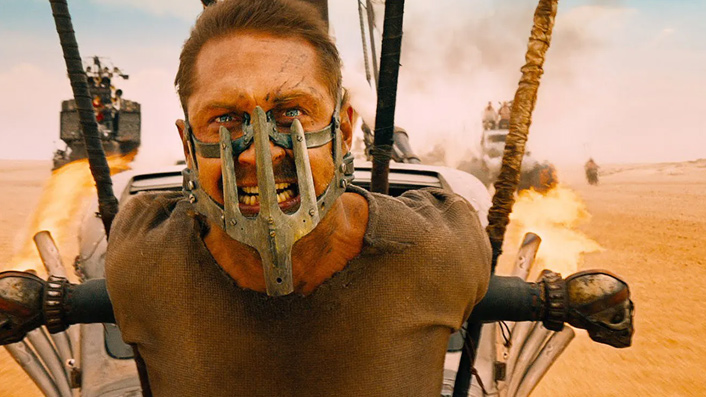 George Miller came up with the original kernel for Fury Road in 1987, then solidified it in 1998. It was going to be filmed in 2001, then 2003, but didn't wind up shooting till 2012, taking a further three years to arrive in cinemas. By this time Miller was seventy years old, and rumours ran rife that the production was troubled. And yet the movie is a total triumph; a blast of punk energy and the best action film of the last decade. Six years after its release the praise is still deafening, and with very good reason.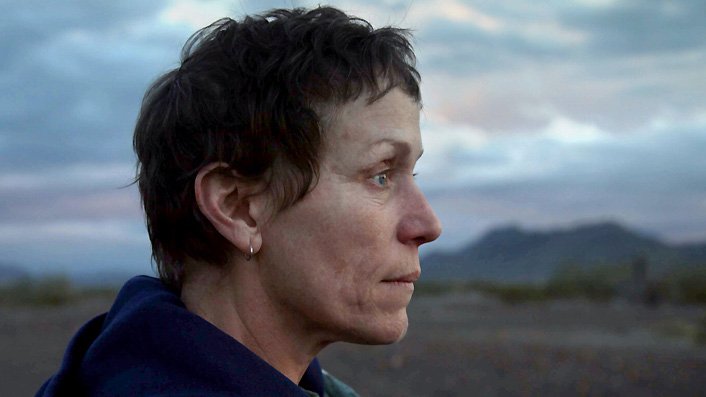 Like Chloé Zhao's previous film The Rider, this is a deeply empathetic look at an American subculture – in this case the van dwelling community. Full of great performances coaxed from non-professional actors, gorgeous landscapes, and of course Francis McDormand, it scored Best Film, Director, and Actress at the 2021 Oscars, and deepened everyone's curiosity about Zhao's style fitting into the MCU.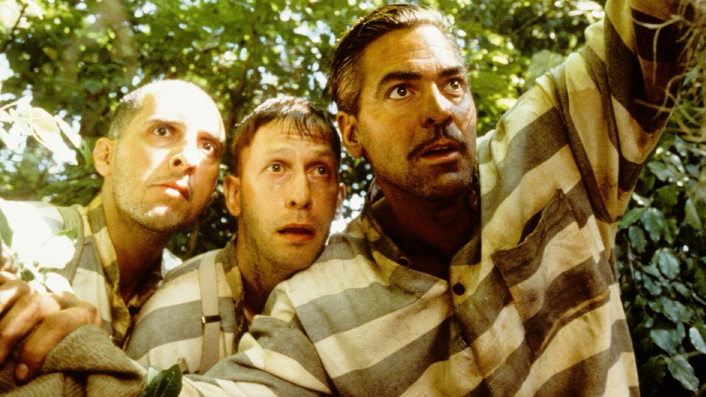 This one is pretty firmly on the comedy side of the Coen oeuvre, featuring Clooney, Turturro and Nelson at their absolute goofiest, as well as a cracking soundtrack weaving through a typically circuitous plot. The brothers nod to Homer's Odyssey throughout, naming their lead Ulysses and featuring sirens and a racist cyclops who's killed by a huge flaming cross. "We're in a tight spot!"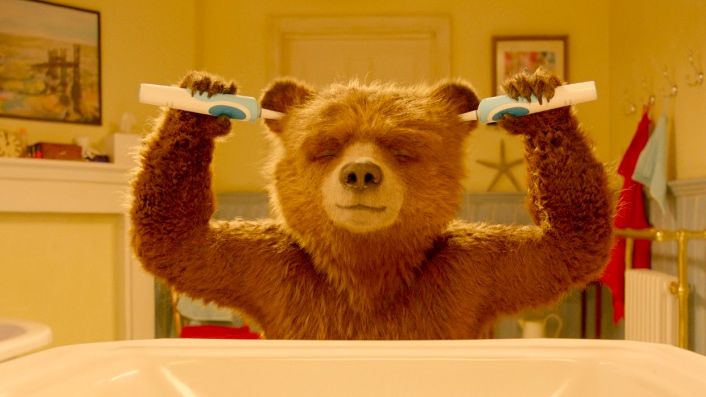 The marmalade-mad bear came to London and melted everyone's heart. Director Paul King had previously helmed The Mighty Boosh, and here managed to create something so pure it truly is a film for all ages: massively sincere, genuinely chucklesome, with a story that has serious things to say about the immigrant experience. Impossible to shrug off, Paddington (and its sequel) made everyone who saw them better people.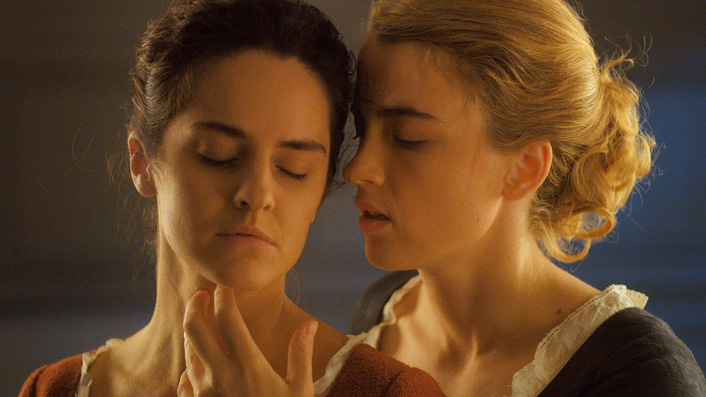 Forbidden romance smolders up and down the shores of eighteenth-century Brittany in Céline Sciamma's "manifesto about the female gaze". An escalation from stolen glances to grand emotions and back again, it's both heartrendingly romantic and a critique of patriarchal society, adorned with two show-stopping musical sequences.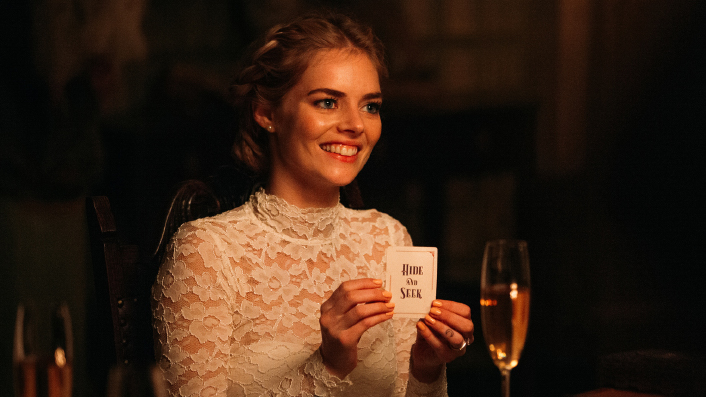 Haves-vs-have-nots is an evergreen topic in the world of horror—Us and Cheap Thrills spring to mind as two recent entries in the category, not to mention The Purge franchise, or a personal favourite of mine from the '90s, The People Under the Stairs. Ready Or Not makes the subtext explicit ("Fucking rich people" exclaims heroine Samara Weaving in disgust at one point), and aside from that it's just a rollicking good time, a well-crafted hide n' seek romp that's funny and exciting in equal measures, and certainly doesn't skimp on the gore.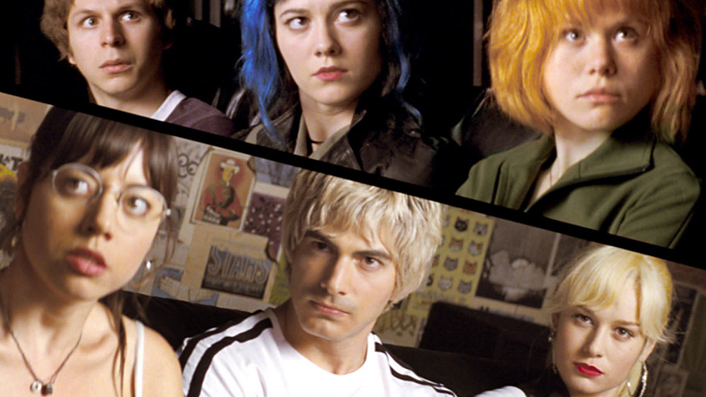 Eleven years on, it's good to see this one has rightfully achieved cult status. One of the very finest comic book adaptations, Edgar Wright used every bit of his considerable technique to bring Bryan Lee O'Malley's book to life, refracting computer game and musical influences through the resulting live-action cartoon. It's wildly entertaining and really funny, with a cast full of just-about-to-become-famous players like Anna Kendrick, Aubrey Plaza, Kieren Culkin, and Brie Larson alongside established names like Cera, Evans, Winstead and Schwartzman.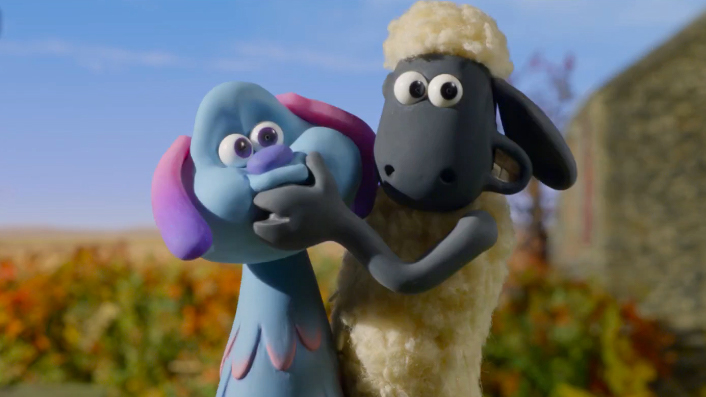 An Aardman production with the usual lovely stop-motion animation and zero dialogue, this is a story of friendship between an alien and a sheep, supplemented with lots of slapstick comedy and adult references for any grownups who may be watching. Kids of all ages will enjoy, as they say. I chuckled frequently.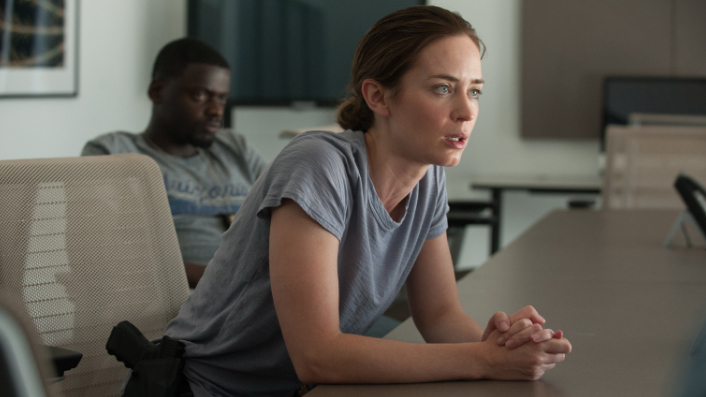 Denis Villeneuve's Hollywood debut applies his slightly austere treatment to the story of an FBI agent drawn into a war on a Mexican drug cartel. The director apparently fought the studio to include a female lead, and Blunt is terrific, a grounding presence amongst the shady likes of Josh Brolin and Benicio del Toro. Moral grey areas and frantic set pieces ensue, all rather bleak but very compelling.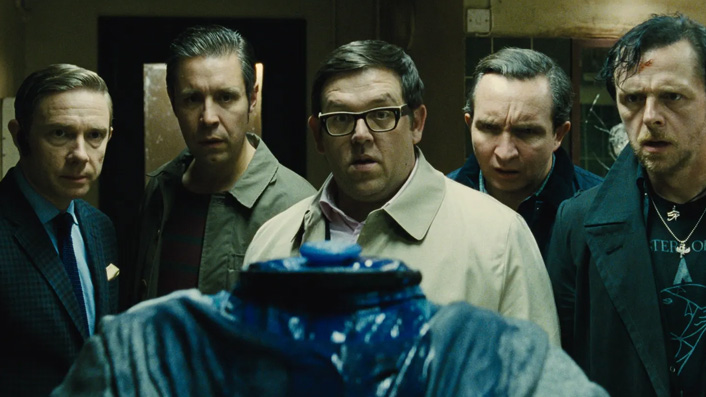 My favourite Edgar Wright/Pegg/Frost team-up. Shaun of The Dead and Hot Fuzz are great, but by this stage all concerned had really honed their abilities, resulting in a science fiction tale that's funny, touching, and sports nicely choreographed kung fu fights against robots with blue blood.