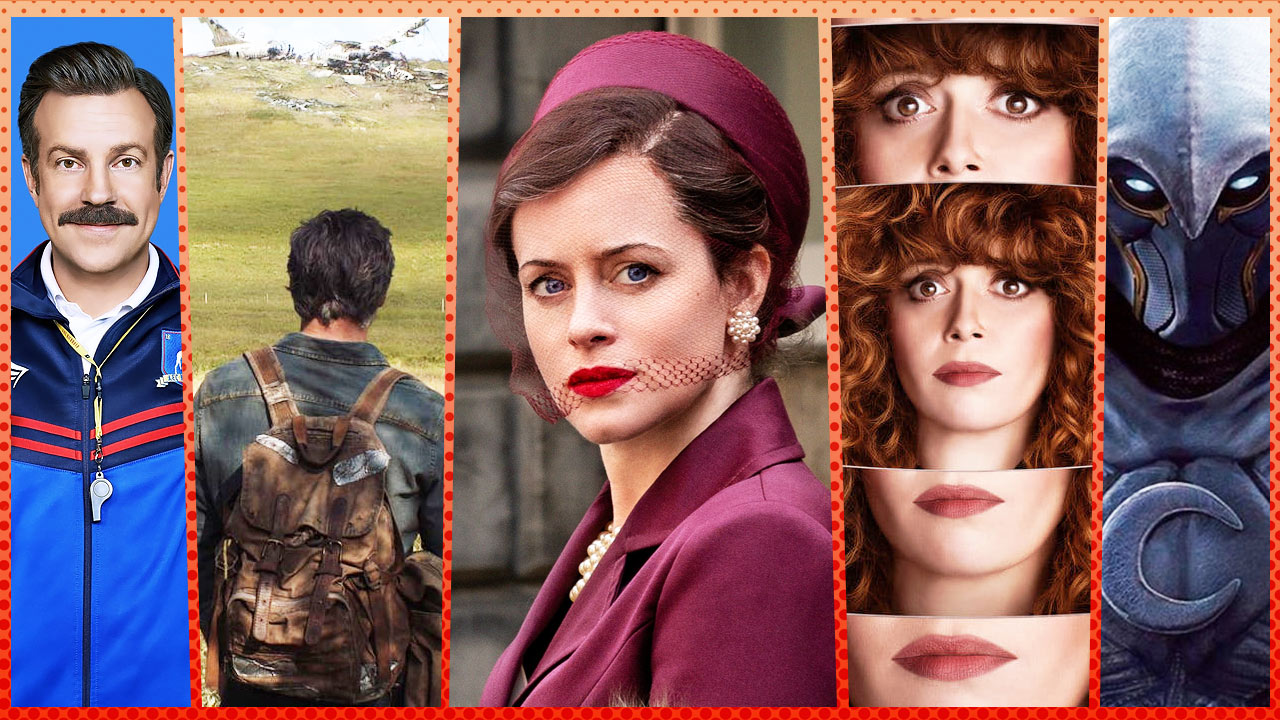 The 50 biggest new and returning TV shows arriving in 2022

---
Grab some snacks, find the comfiest spot on the couch, and press play: 2022 is packed with addictive new shows, as well as all your favourite continuing small-screen sagas – Eliza Janssen previews the year to come.
We've listed 50 of the most exciting TV stories arriving throughout the year, so refresh this page for updated info on where and when you can watch them.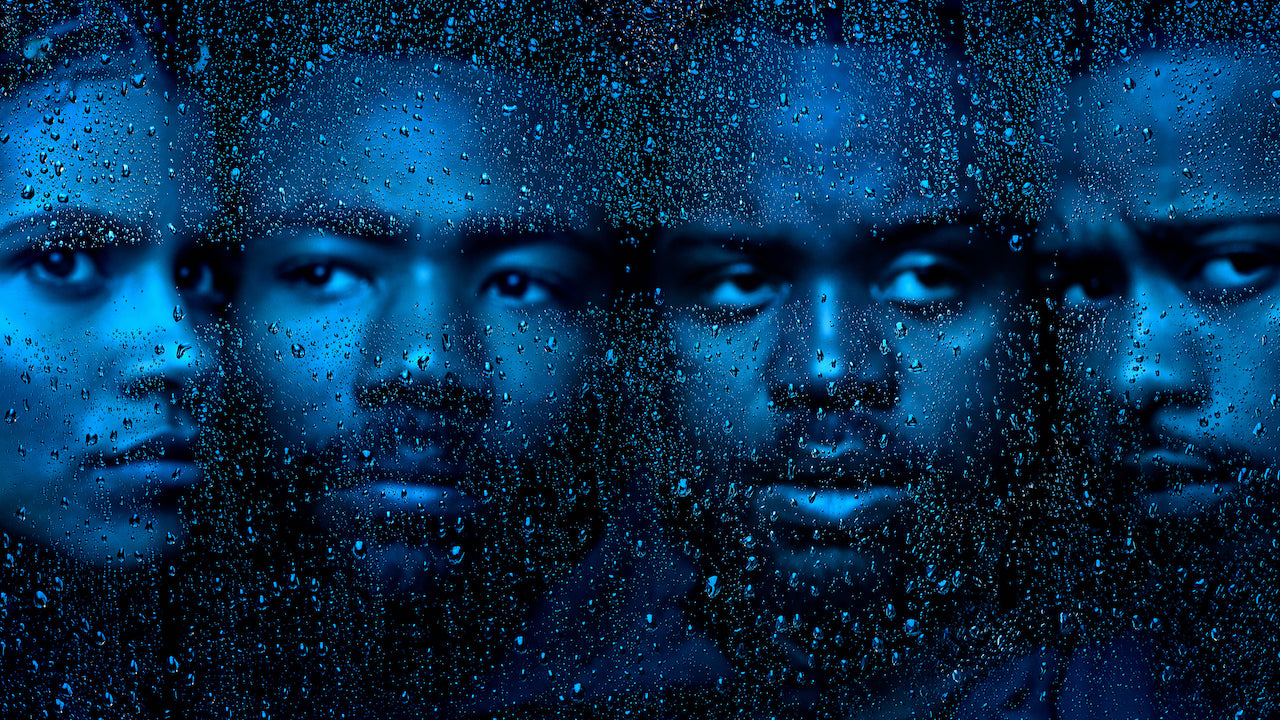 Everyone in this surreal FX series has become a huge star since the first few seasons aired: Zazie Beetz, Lakeith Stanfield, Brian Tyree Henry, and of course rap auteur Donald Glover. Let's see if any of the new episodes can top season two's wild Teddy Perkins detour.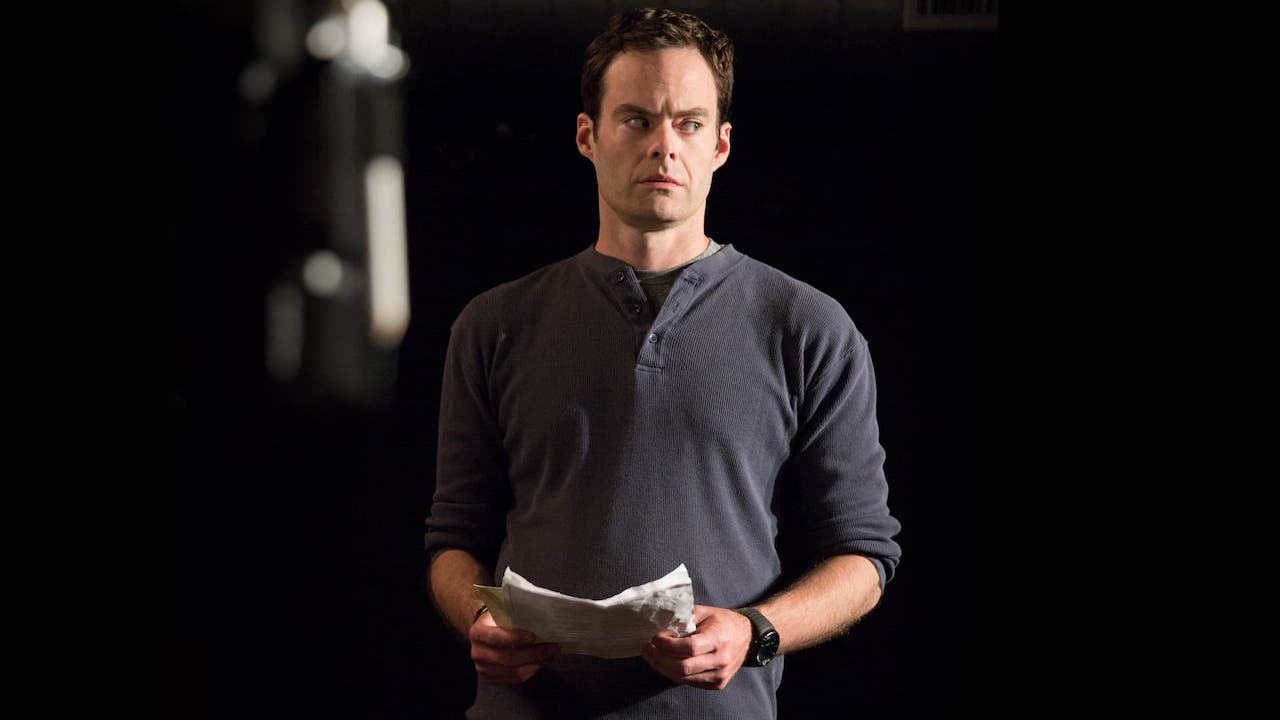 Another tremendous high-concept comedy coming back for season 3: Barry stars Bill Hader as a hitman-turned-wannabe-actor, and the last season ended with Bazza breaking necks in a ridiculous monastery gang beatdown scene. As very nice mobster NoHo Hank, Anthony Carrigan gives us one of the funniest characters on TV right now.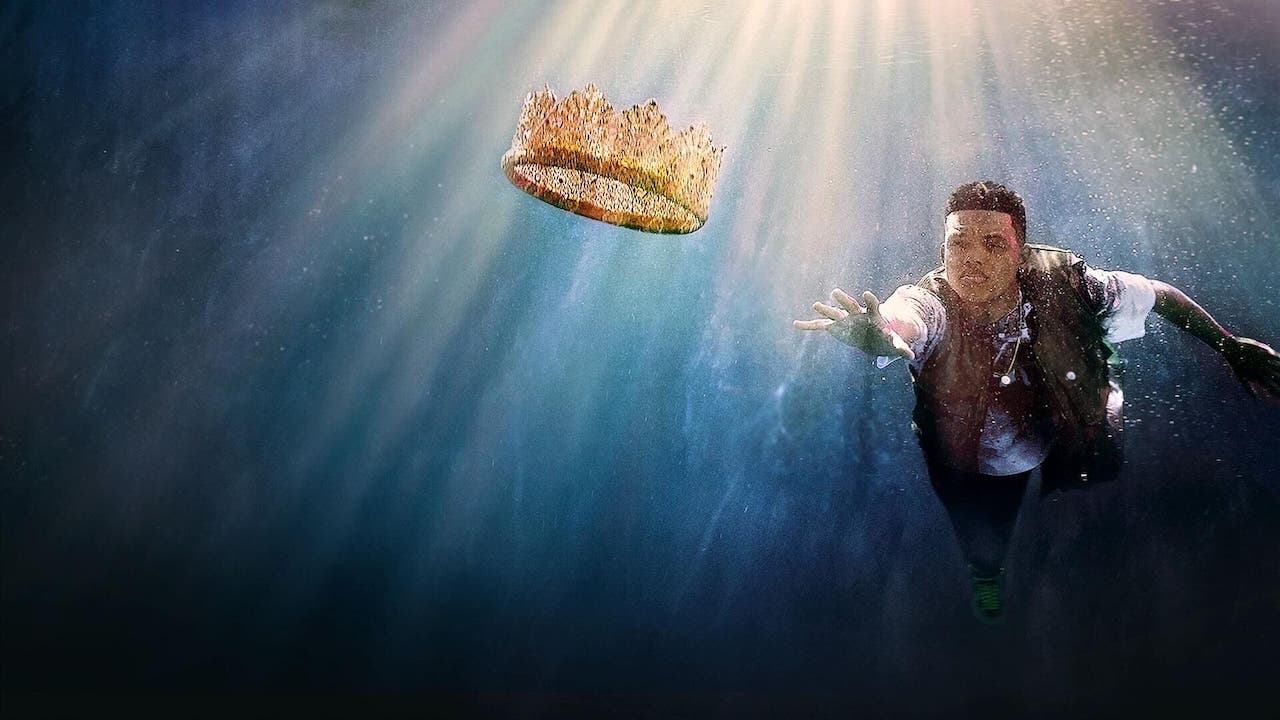 Kind of a pity that Jaden Smith wasn't chosen to star in this gritty Fresh Prince reboot, but ah well. Skipping the goofy 90s sitcom vibe in favour of dour modern reimagining, Bel-Air will have to build up a lot of millennial goodwill.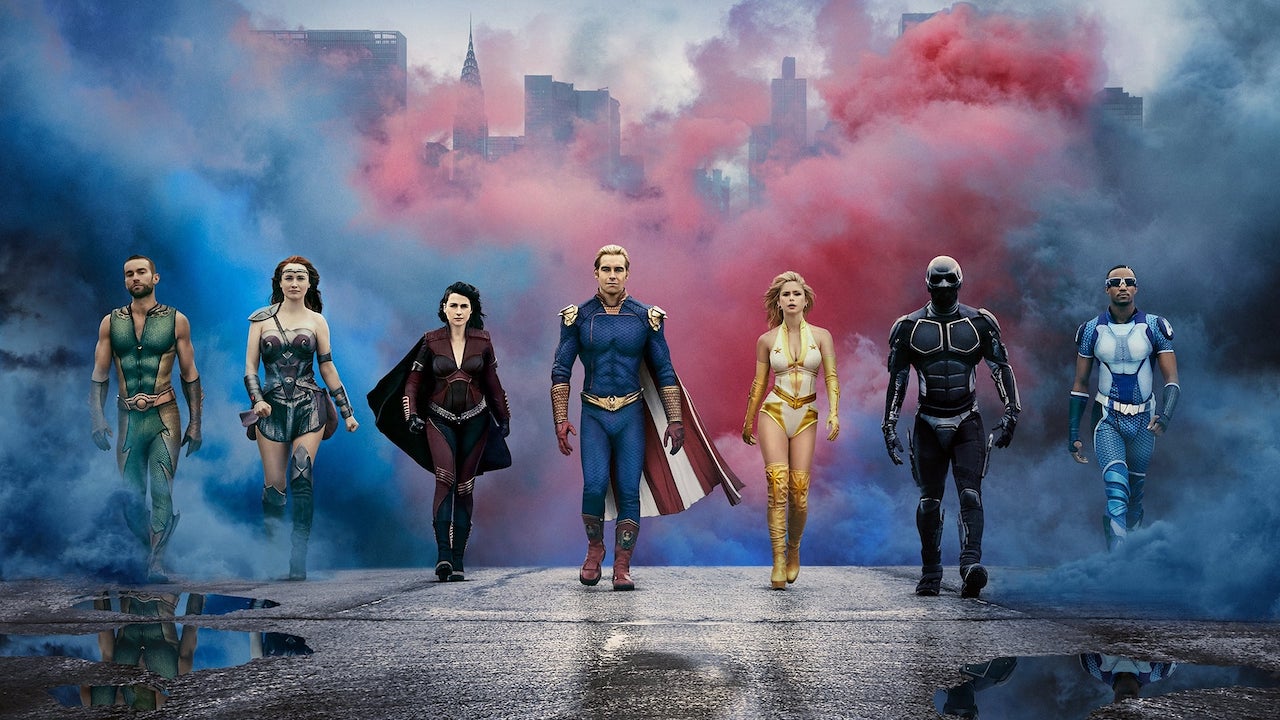 Prime Video's disturbing superhero satire is set to get nastier in its third season, especially with the promise that the kinky "Herogasm" arc from Garth Ennis' original comics will get its own episode. Antony Starr should continue to freak us out as the megalomaniacal Homelander, one of last year's best TV performances.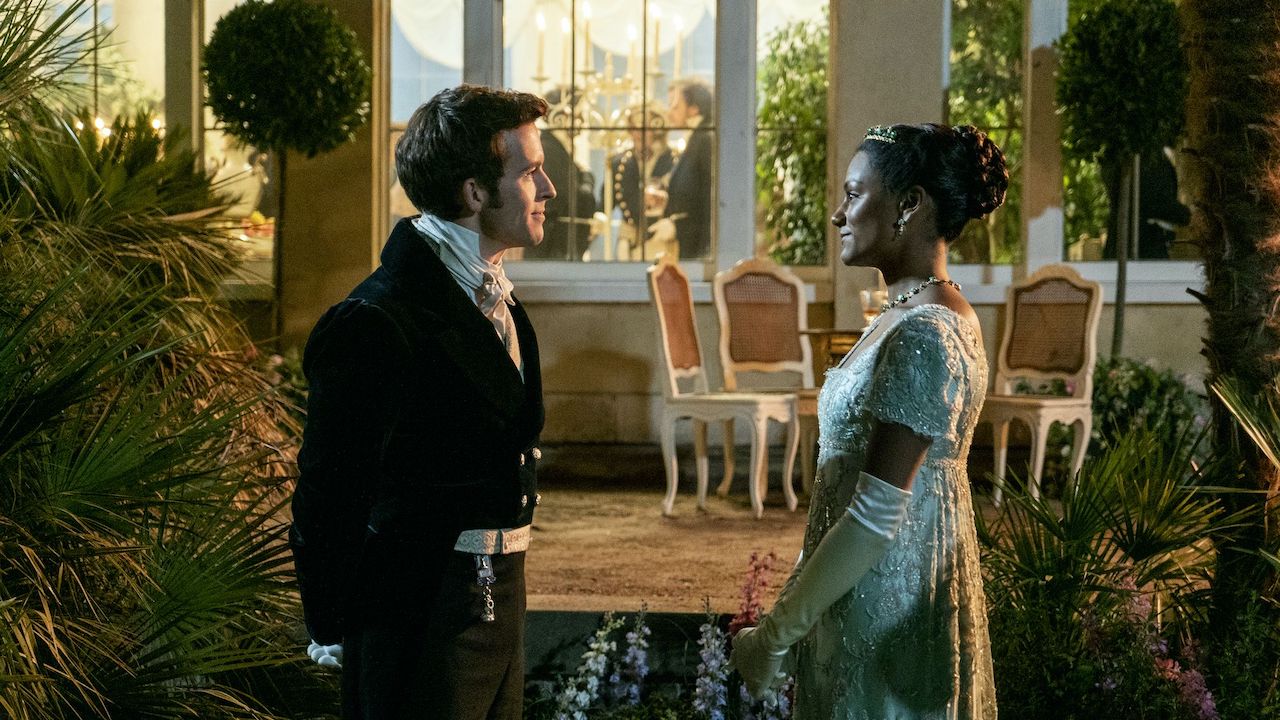 As per Julia Quinn's bodice-ripping source material, it seems each season of this Netflix costume drama will refocus on a new member of the Bridgerton family. Love will come to the handsome Anthony Bridgerton this time around: a promo statement from Lady Whistledown promises, "I will have my pen ready to report on any and all of his romantic activities."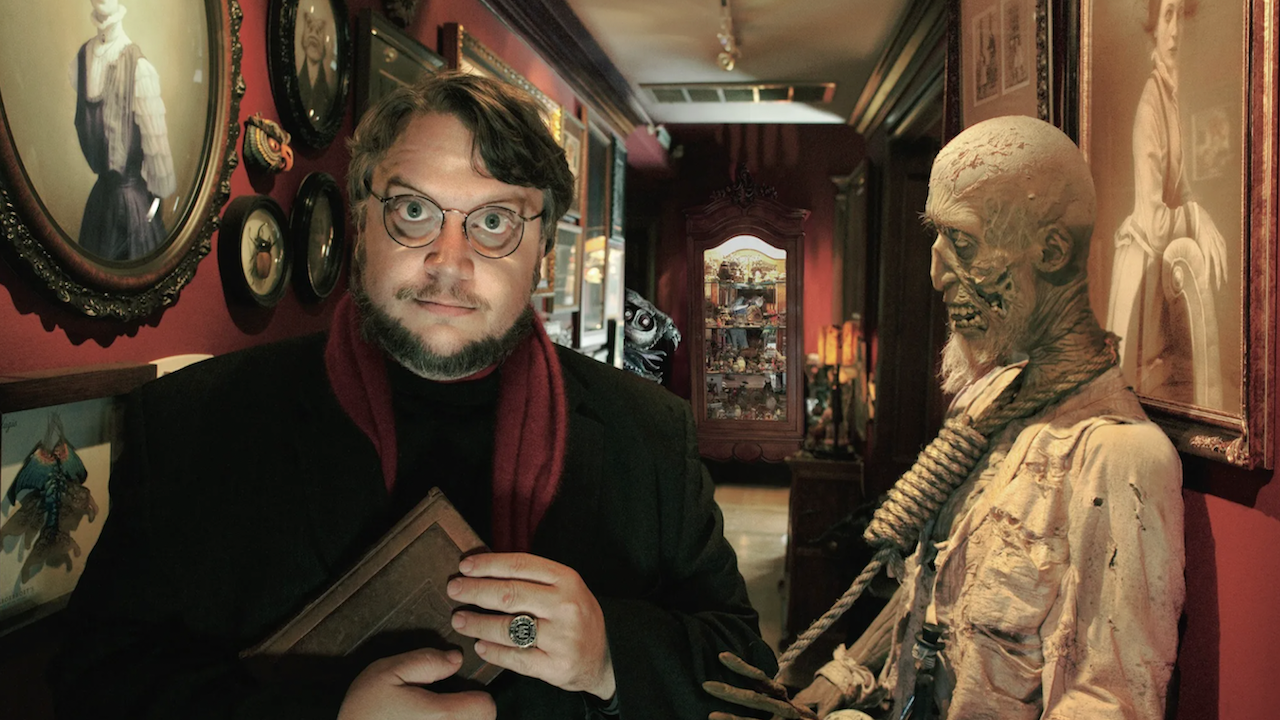 You'll want to crack open this Cabinet and admire the shiny horror talent in its cast and crew, led by genre maestro Guillermo del Toro. The directors include Jennifer Kent, Panos Cosmatos, and Catherine Hardwicke, and their actors are Essie Davis, Rupert Grint, and Crispin Glover amongst others. What a spooky, superb gang of storytellers, with del Toro playing Hitchcock at the helm of it all.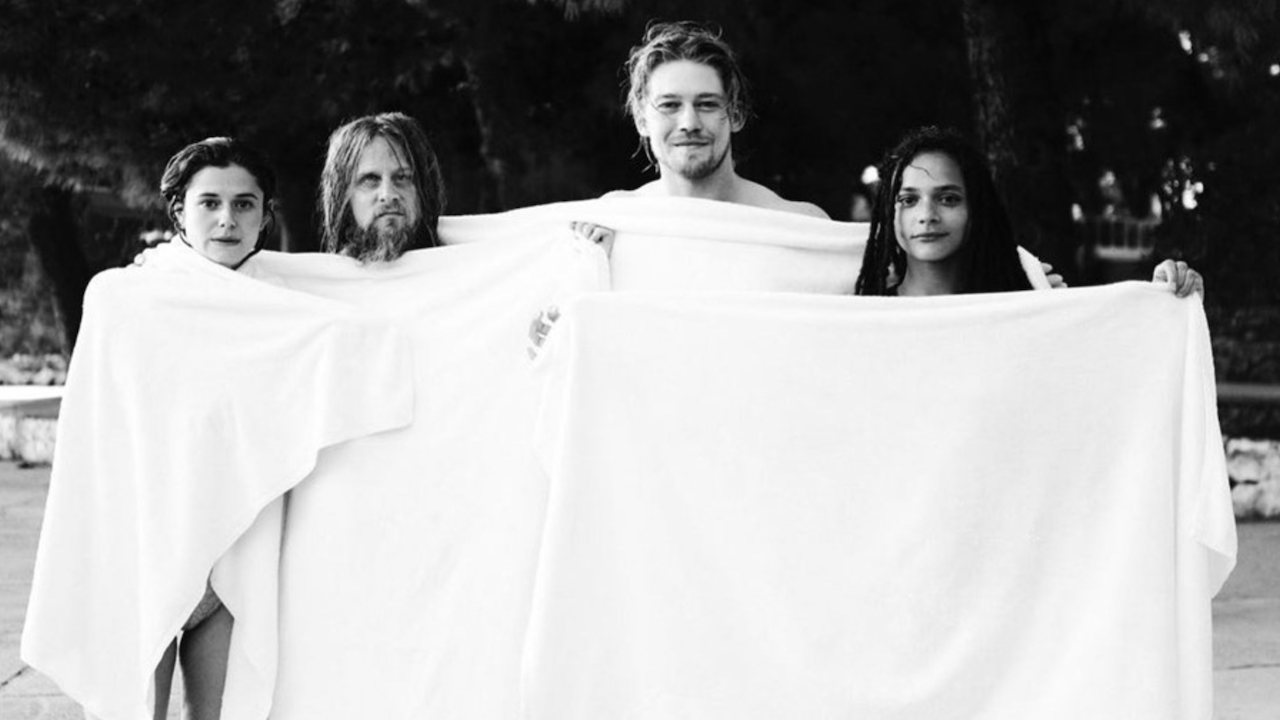 You'd be hard-pressed to find a trendier author of the last few years than Sally Rooney, whose Normal People already made great, tender TV. Conversations with Friends sees two couples form a complex connection, with Jemima Kirke, Sasha Lane, Emmanuel Okoye, and Taylor Swift's BF Joe Alwyn forming the foursome.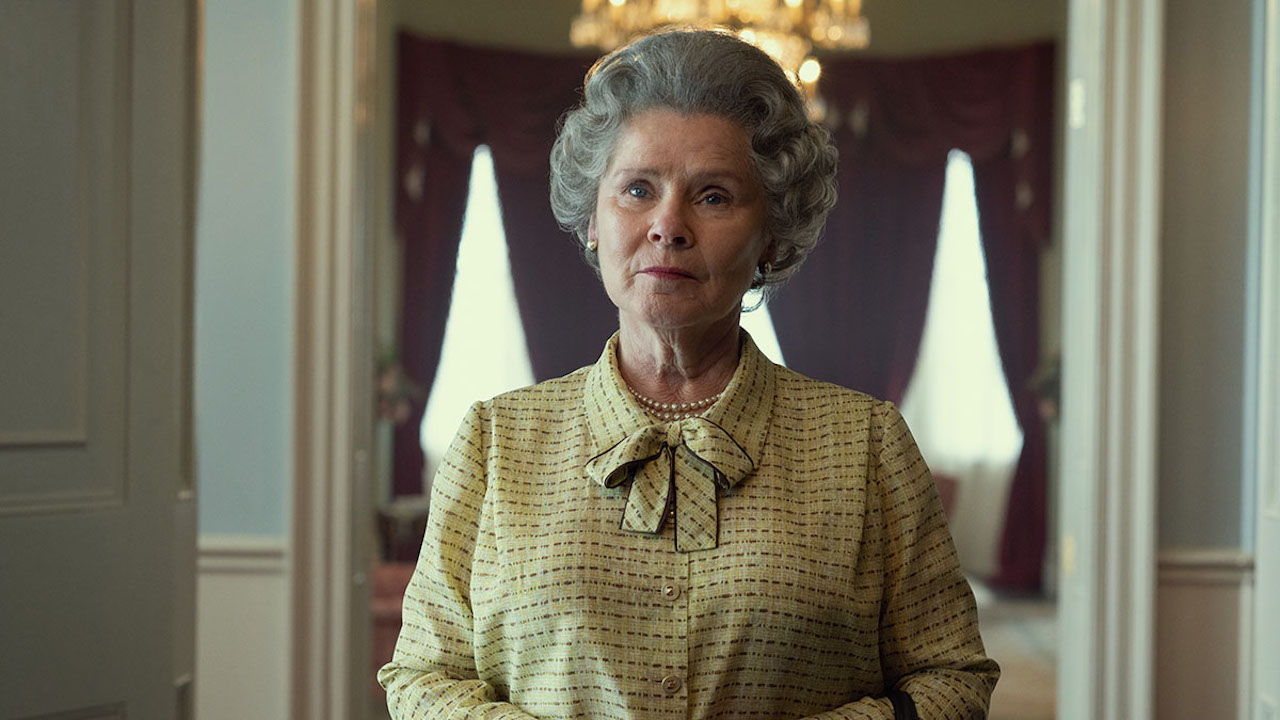 Heavy lies the head that has to take over from Claire Foy and Olivia Colman as The Crown's queenly main character, but Imelda Staunton should do a spiffing job. Jonathan Pryce is the new Prince Phillip, Lesley Manville is Princess Margaret, and Aussie Elizabeth Debicki is Princess Di. As in, I'm going to Di when she wears that slinky revenge dress.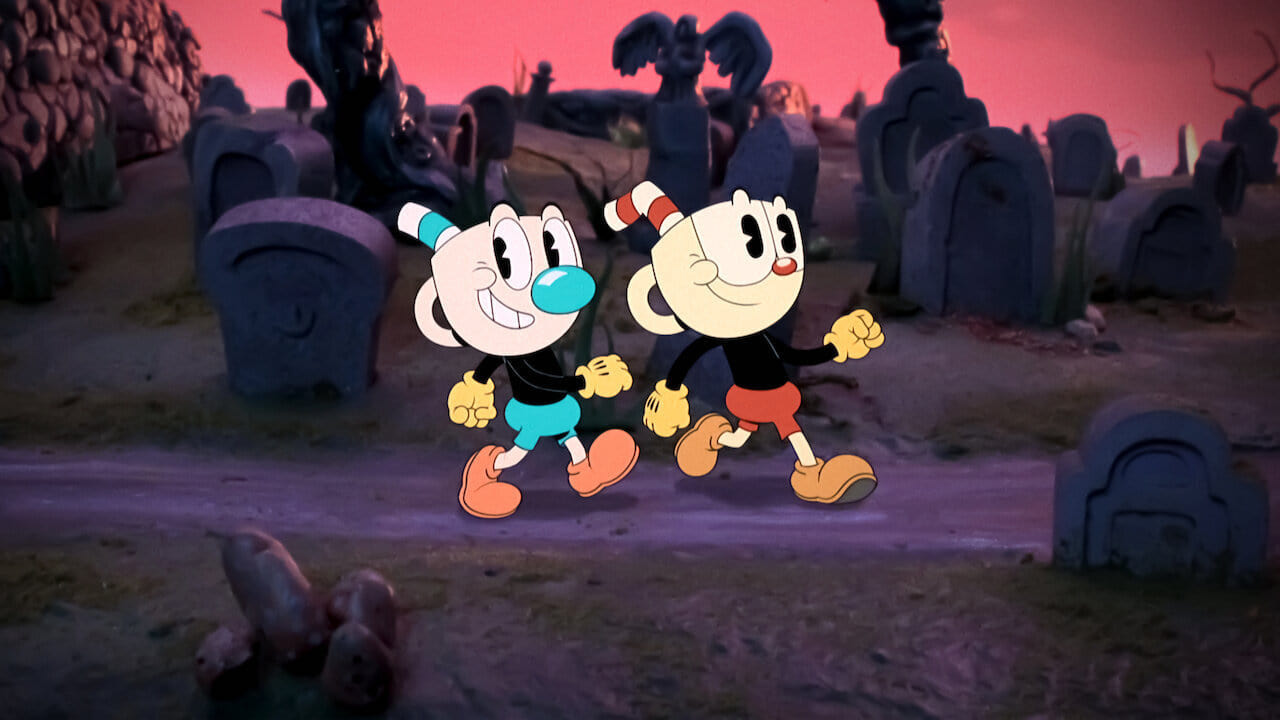 Don't be fooled by those grinning, retro mugs (pun very intended). These are the cheery protagonists from the video game Cuphead, known for its diabolical level of difficulty. Netflix's TV adaptation of the run-and-gun game will be great if it involves plenty of boss battles in that glorious golden age of animation-inspired art style.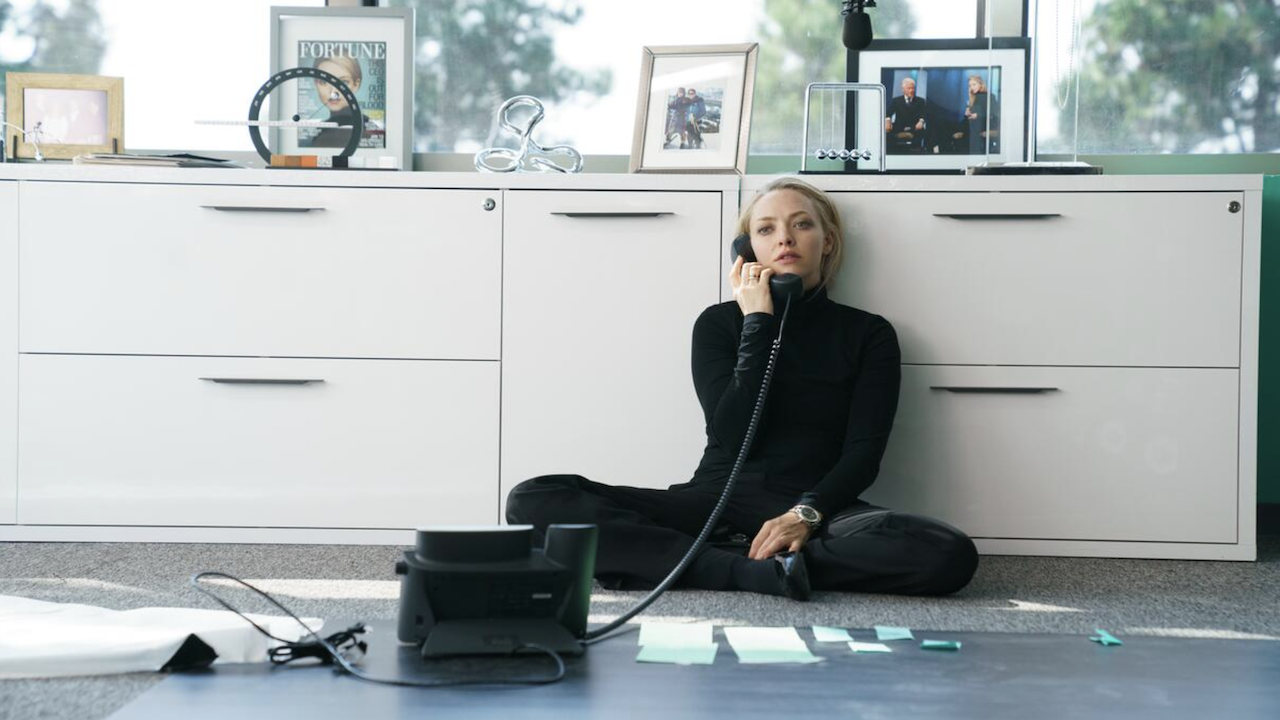 Everyone's out for Elizabeth Holmes' blood lately, after the Theranos founder was exposed and convicted as a Silicon Valley fraud. Amanda Seyfried will don Holmes' turtleneck and remarkably low voice in this scintillating series, one of a few projects claiming to reveal all about the enigmatic conwoman.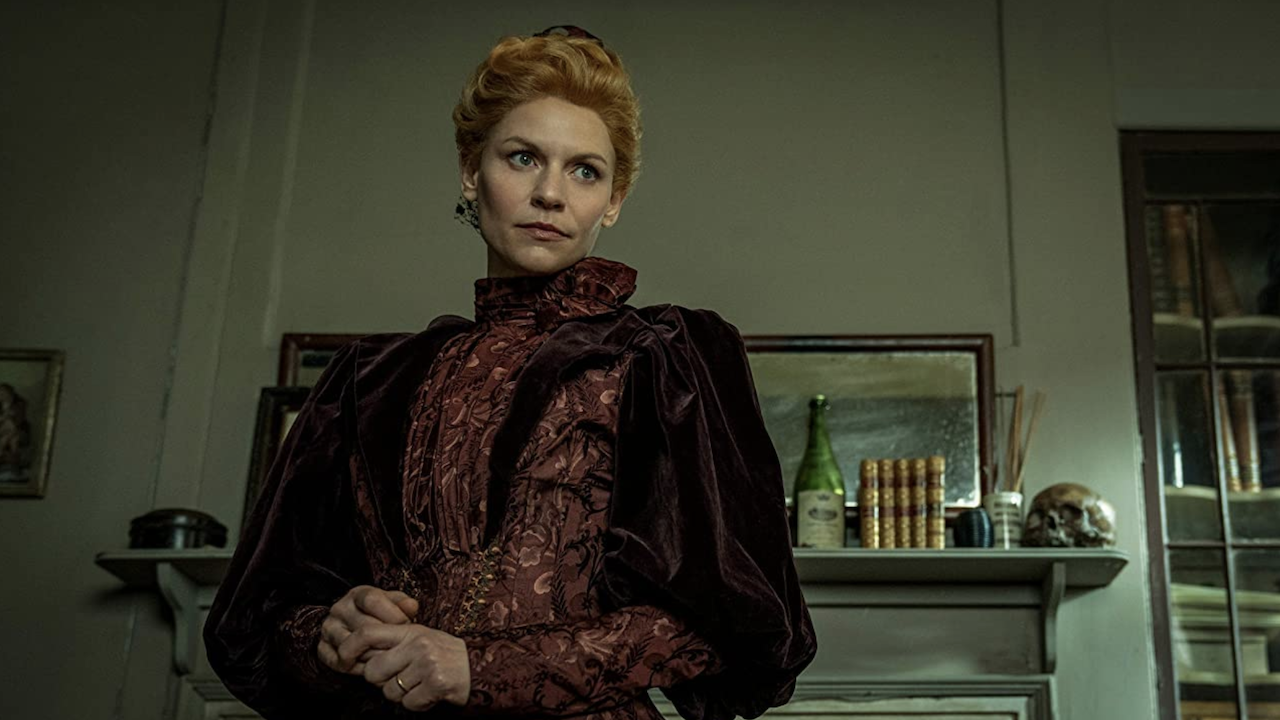 A mythological being slithers its way into Claire Danes' imagination, in this Gothic series based on the 2016 novel of the same name by Sarah Perry. The Homeland actress should do a terrific job keeping us in the dark as to whether there really is an awakened sea serpent at play—or whether our heroine's just lost her marbles, as Victorian widows in these kind of stories tend to do. Tom Hiddleston is back in Crimson Peak mode as Danes' seductive new love interest.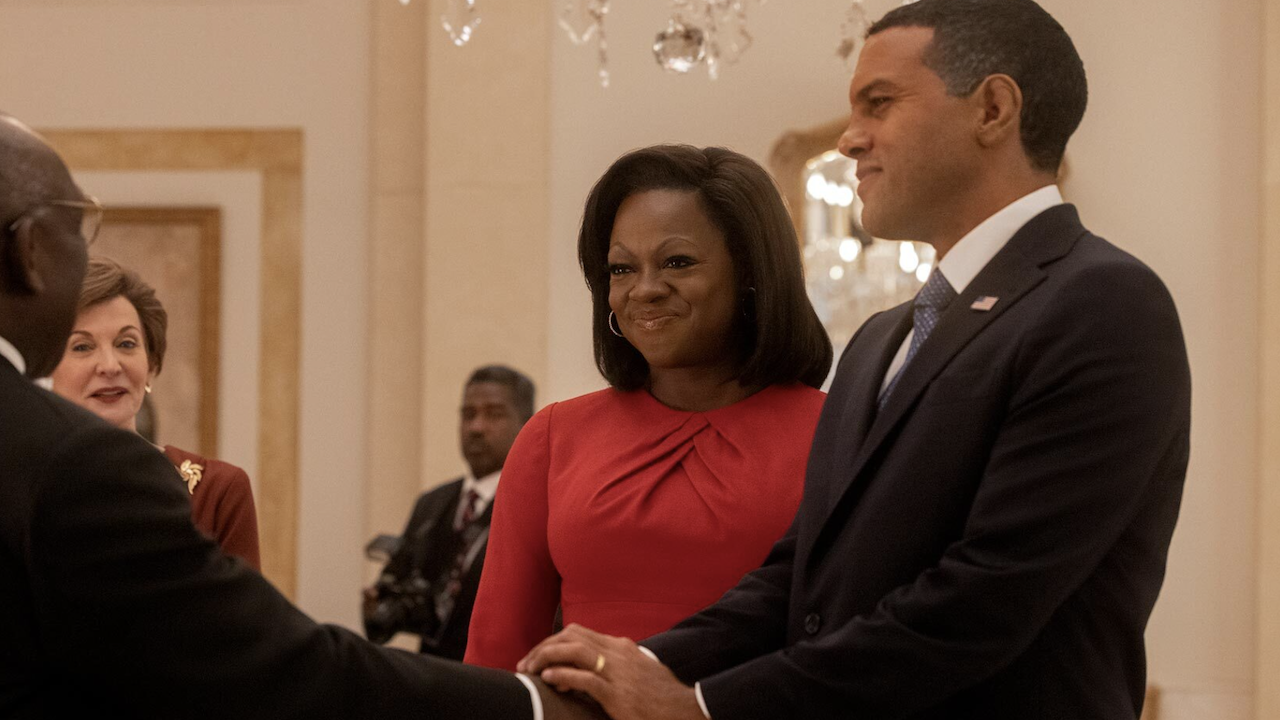 Gillian Anderson will be tragically absent from the next season of The Crown (see above), but we can enjoy her as Eleanor Roosevelt in this political anthology series. Viola Davis is Michelle Obama! Michelle Pfeiffer is Betty Ford! Margot Robbie is Melania! Okay we made that last one up, but let's not rule it out for season two…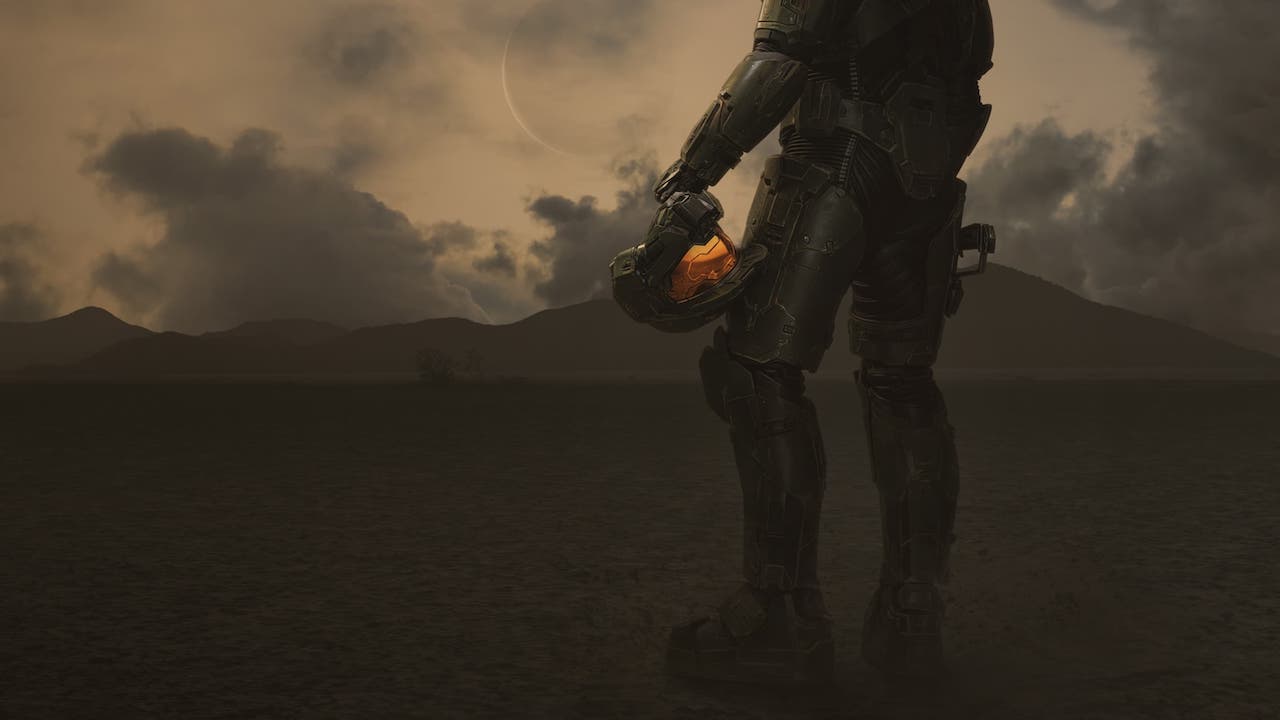 Chuck on your headset: the phenomenally popular video game series is getting a belated TV adaptation, and they've nicely asked the actress behind Cortana to reprise her work in live-action serialized form. It'll be a 26th-century sci-fi shoot-em-up…but will it be as fun to watch as it is to play?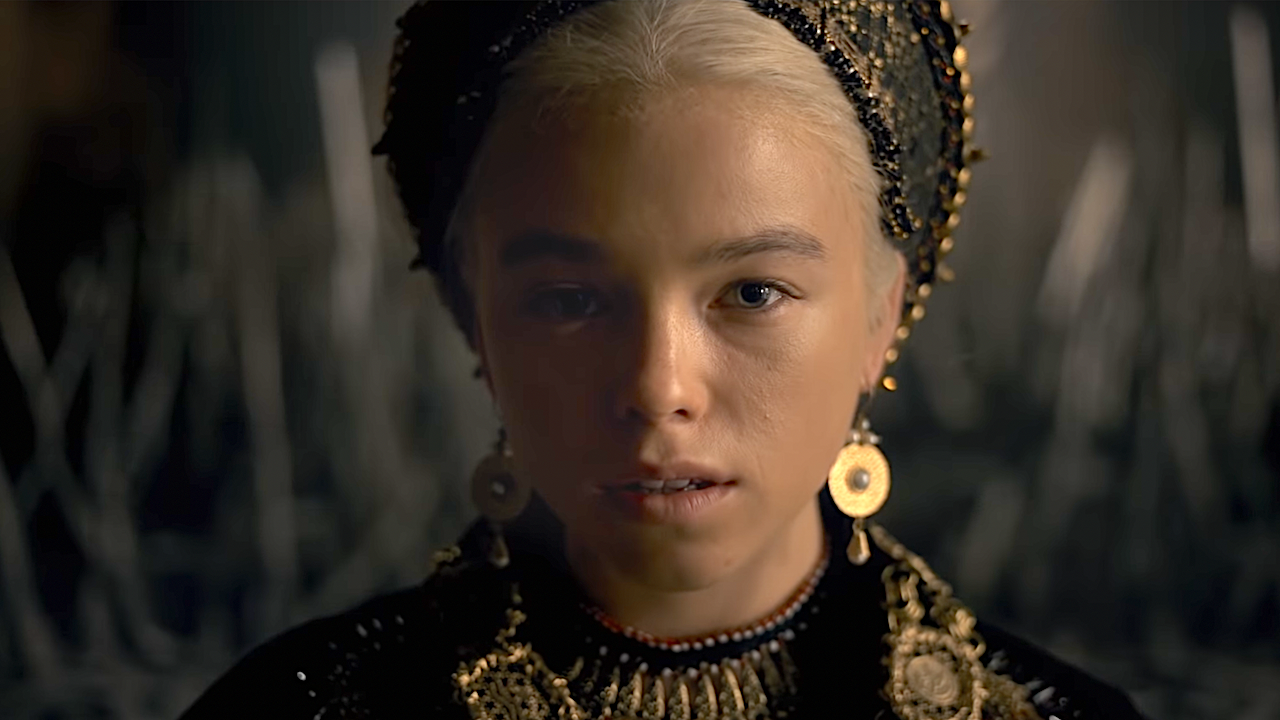 Game of Thrones fans are daring to get their hopes up for this mega-budget fantasy spin-off, which centres Daenarys' volatile ancestors in some ancient Westeros action. It seems we're in for more dragons than ever before, as well as more platinum-blonde wiggery.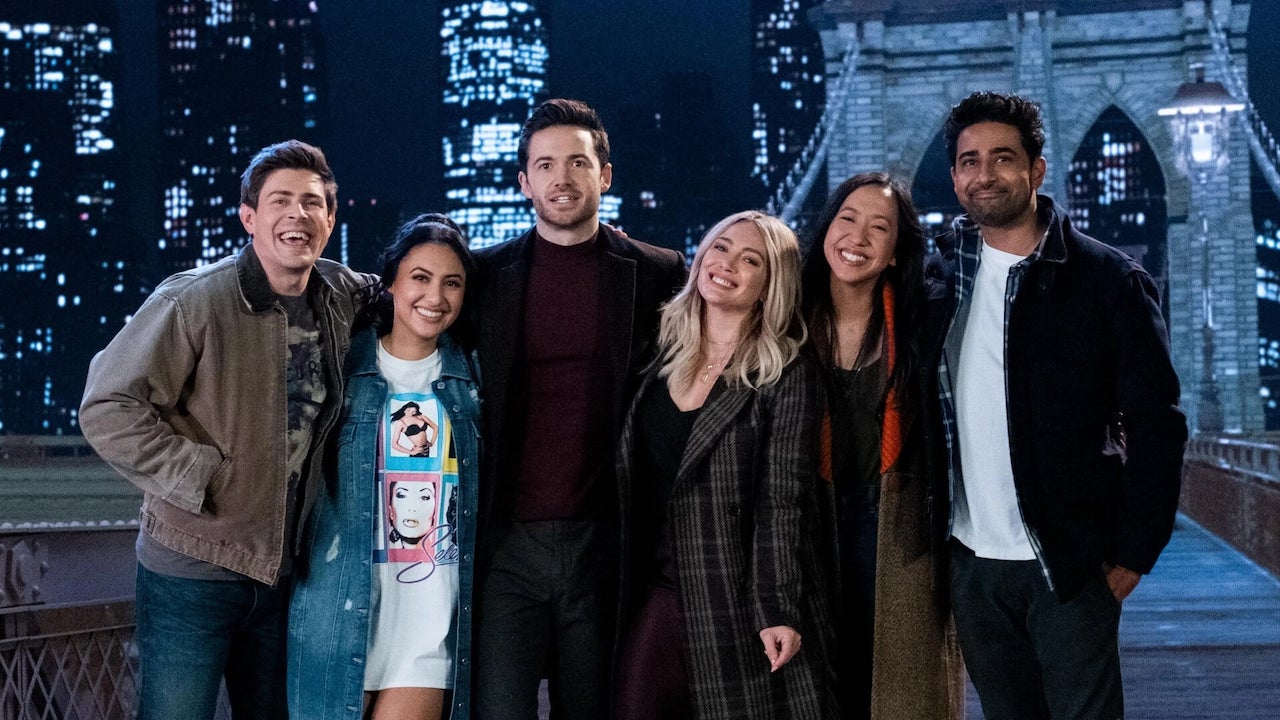 Kids, back in 2014 Greta Gerwig was meant to star in this flipped version of How I Met Your Mother; but now, Disney channel star Hilary Duff will lead us through thirty-something dating disasters. As the series' older and wiser narrator, Kim Cattrall takes over from the late Bob Saget.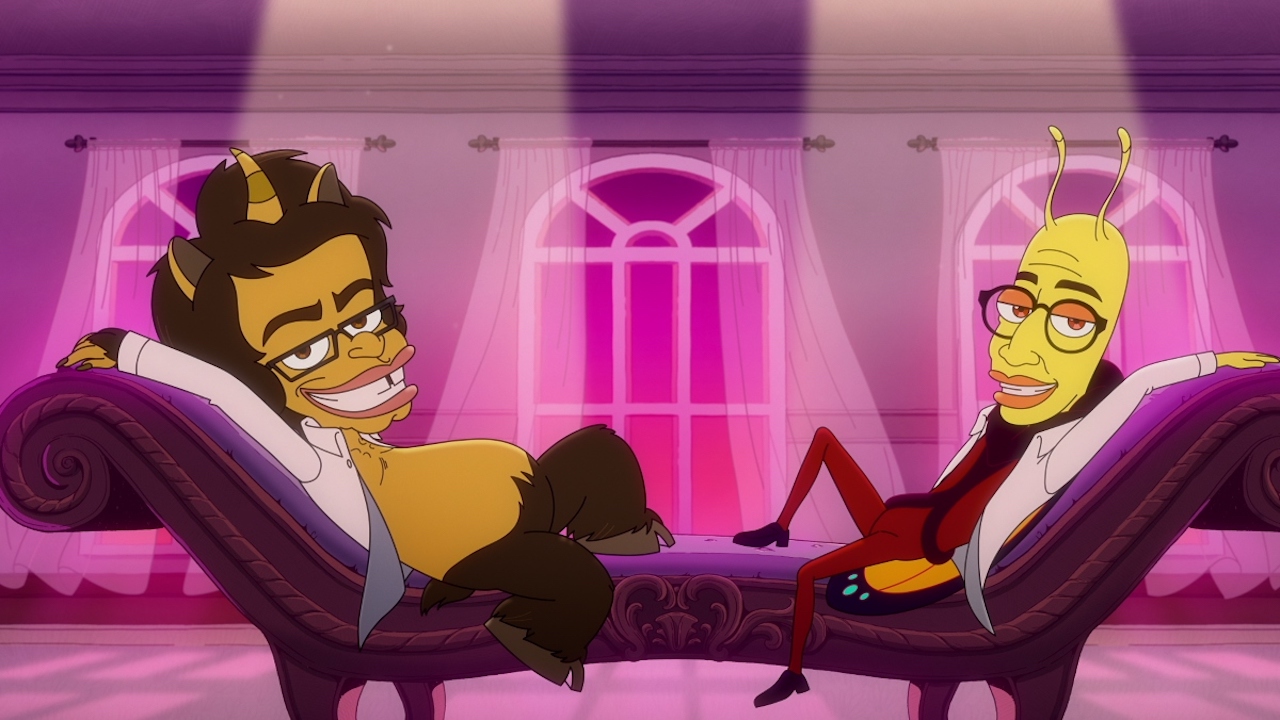 The Hormone Monsters, Shame Wizards, and Anxiety Mosquitoes of animated gross-out series Big Mouth will get their own show on Netflix later this year. Peeping at the cast list, I'm probably most excited for Henry Winkler's "Keith from Grief" and Jemaine Clement as a character sensually named "Simon Sex". Mmmm.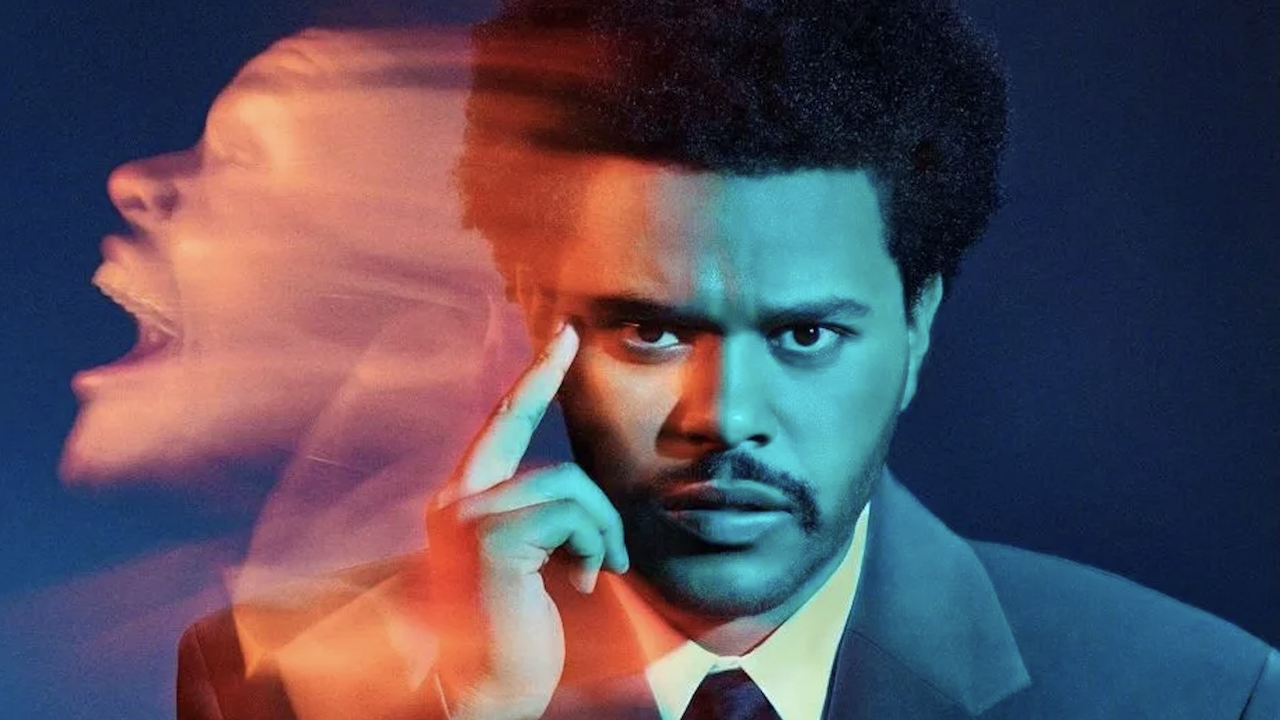 Here's an exceptionally trendy collaboration that should be powered by hype alone: Euphoria creator Sam Levinson and high-concept pop musician The Weeknd are behind this sinister music industry drama. Mr. Weeknd (real name Abel Tesfaye) will star as an enigmatic LA club owner who takes a young starlet (Lily Rose Depp) under his wing.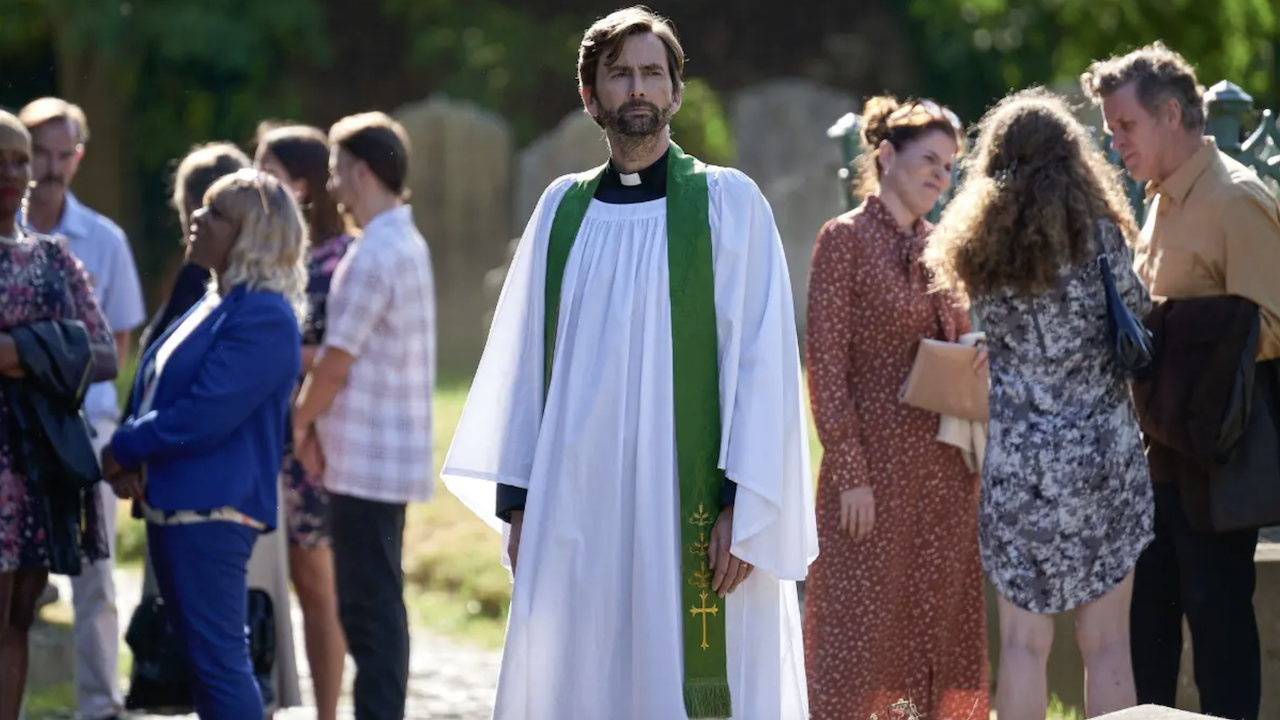 Three seemingly unconnected people cross paths in this "darkly playful" original series from Steven Moffat, reuniting with his Doctor Who pal David Tennant. We can't wait to figure out just how Tennant's vicar is connected to a woman trapped in a cellar—or to Stanley Tucci, playing a death row inmate in the US. Set Stanley free, David!! He's too charming to get the chair.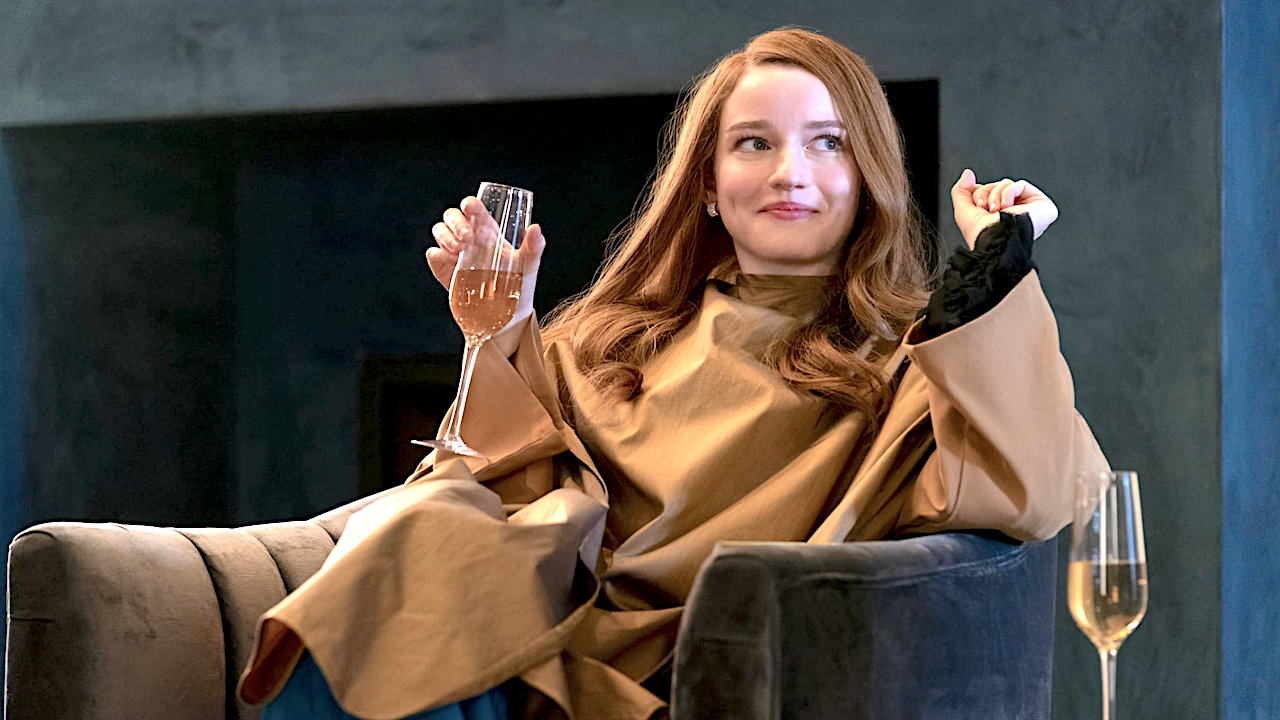 A real-world character just begging to be fictionalised, Anna Delvey scammed the highest of New York high society out of their money and dignity. Ozark star Julia Garner brings the fake It girl to life onscreen, in Shonda Rimes' first series created for Netflix.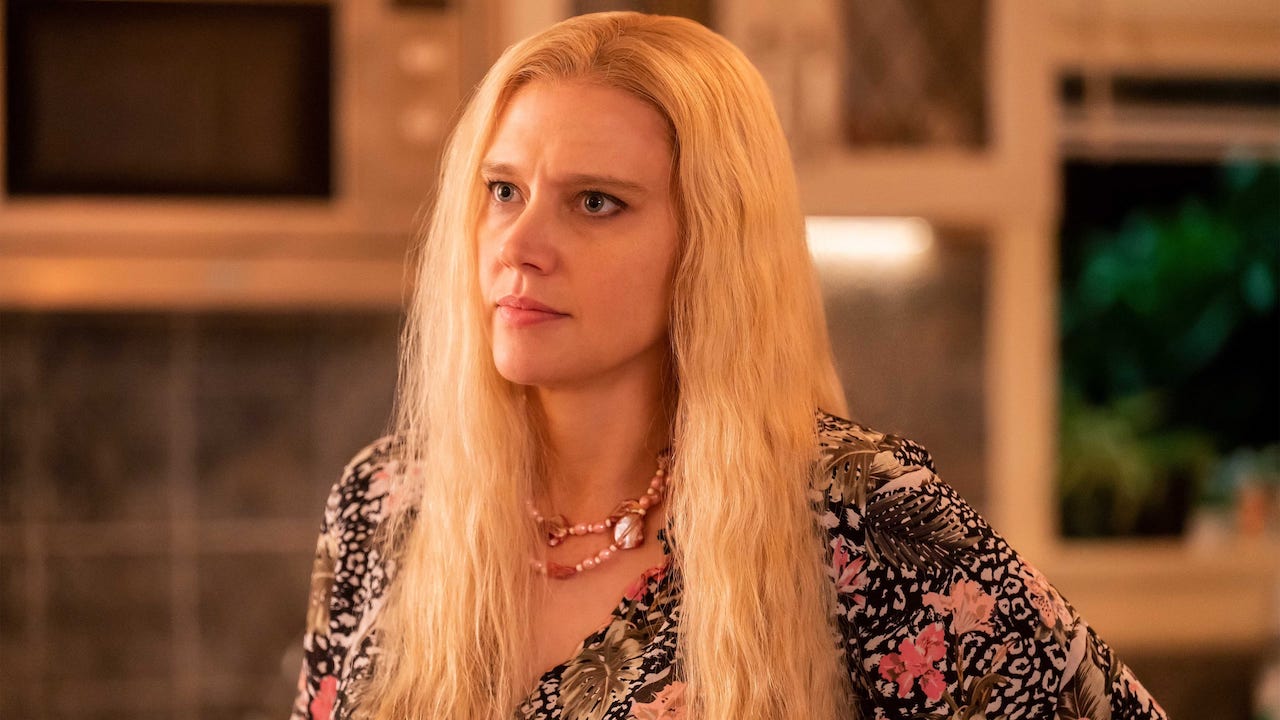 Fact will always be stranger than fiction—Netflix's docuseries success story Tiger King reminded us of that fact. But hey, let's enjoy a scripted, fictionalised version of the doco's bizarre characters anyways. Kate McKinnon wears a lot of animal print muumuus as Carole Baskin, and John Cameron Mitchell grows a greasy platinum mullet to play Joe Exotic.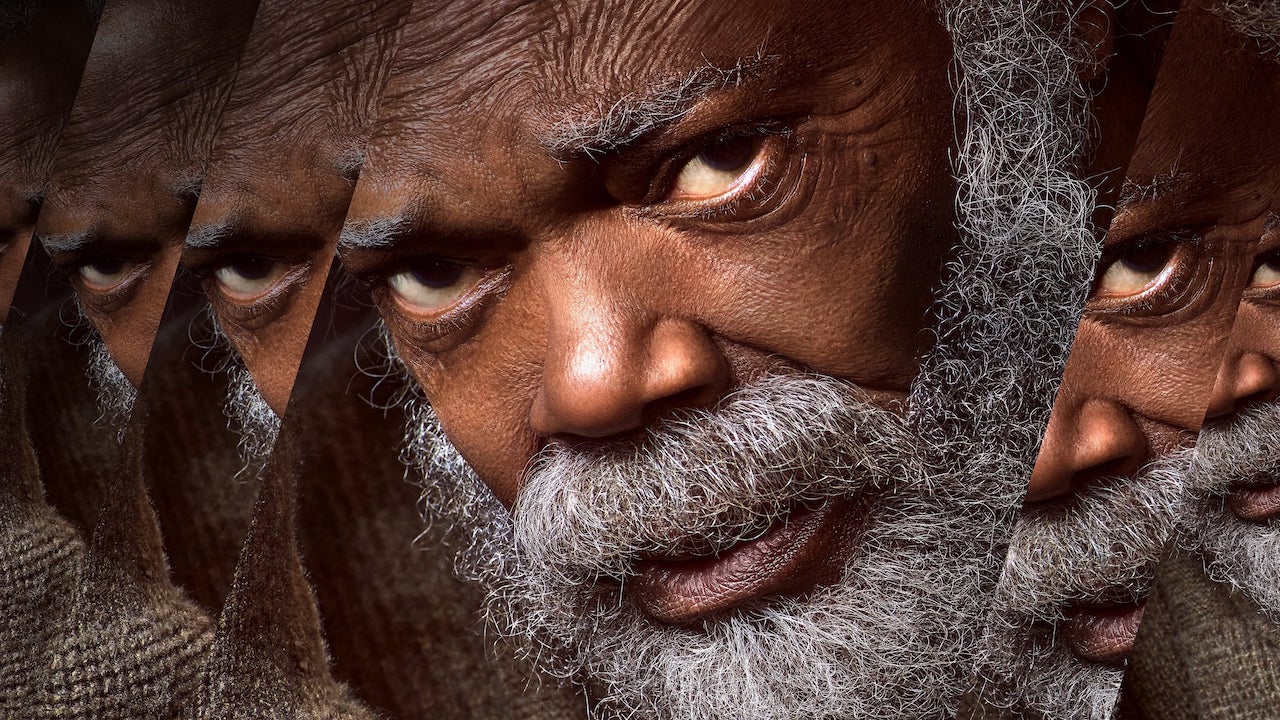 Don't worry, Samuel L. Jackson doesn't look quite so wrinkly IRL: he's merely in old-age makeup to play a lonely 93-year-old in this Apple TV+ original. Dominique Fishback supports him as an unlikely intergenerational friend, helping the dementia-riddled man rediscover his past.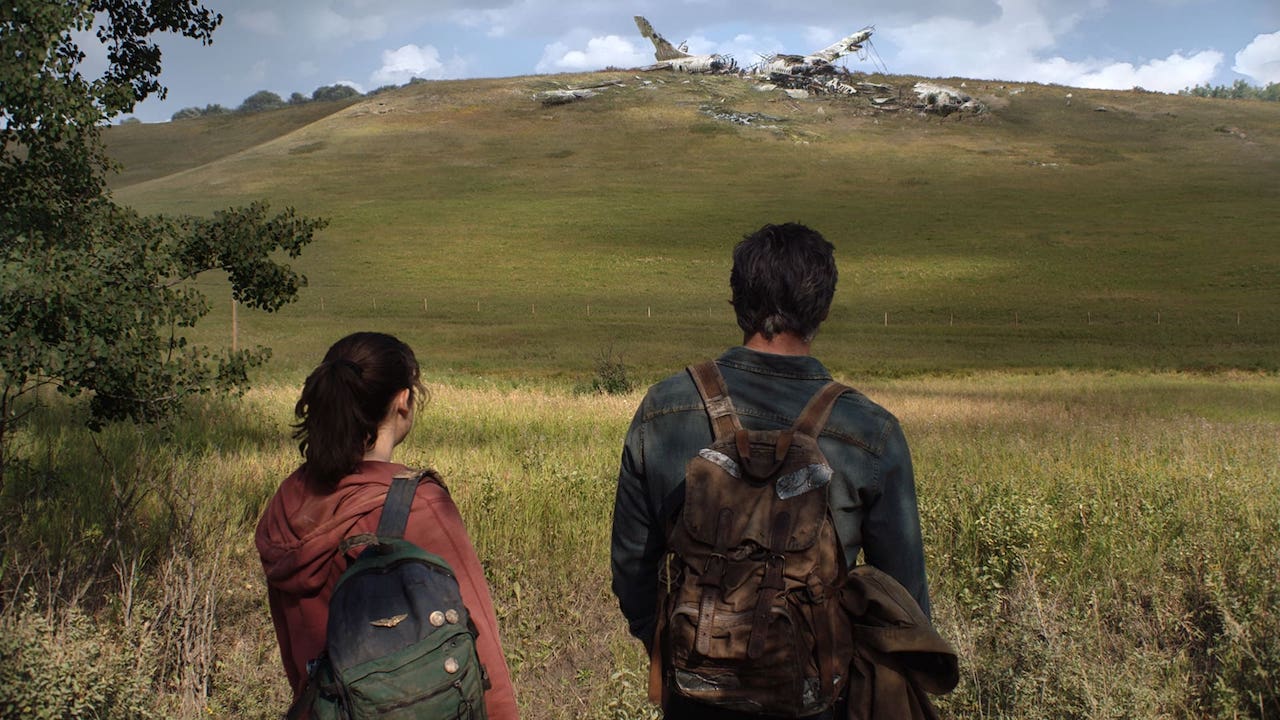 Oh boy is there a lot of pressure loaded onto this video game adaptation. It's scripted by Chernobyl writer Craig Mazin, with Pedro Pascal and Bella Ramsey (GOT's Lyanna Mormont) starring as Joel and his potentially world-saving charge Ellie. With the original games already so cinematic, we can expect high production values for the scenes of derelict zombie mayhem.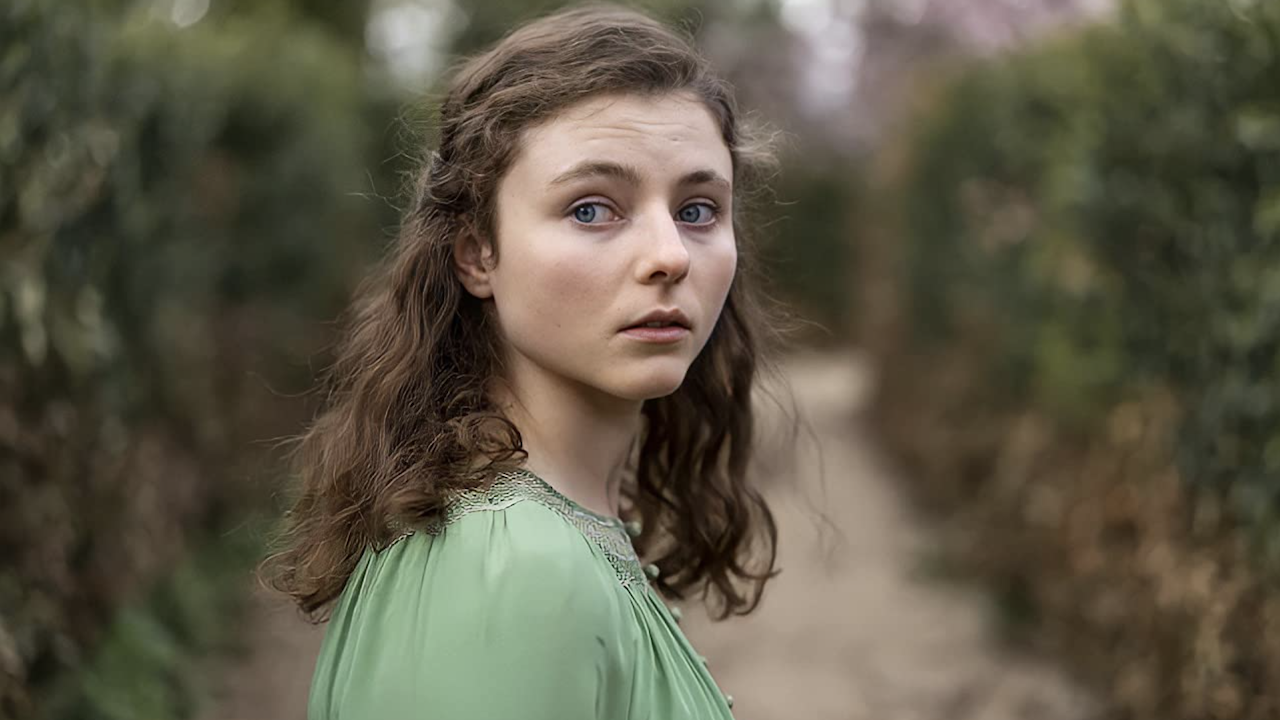 Thomas McKenzie will appear as innocence incarnate—or reincarnate—in this existential period drama. It's based on the book by Kate Atkinson, which used a sci-fi structure to give its lead character countless attempts at life: being born and dying time after time, Ursula (McKenzie) gradually realises that she can take control of her destiny and perhaps even prevent oncoming world war.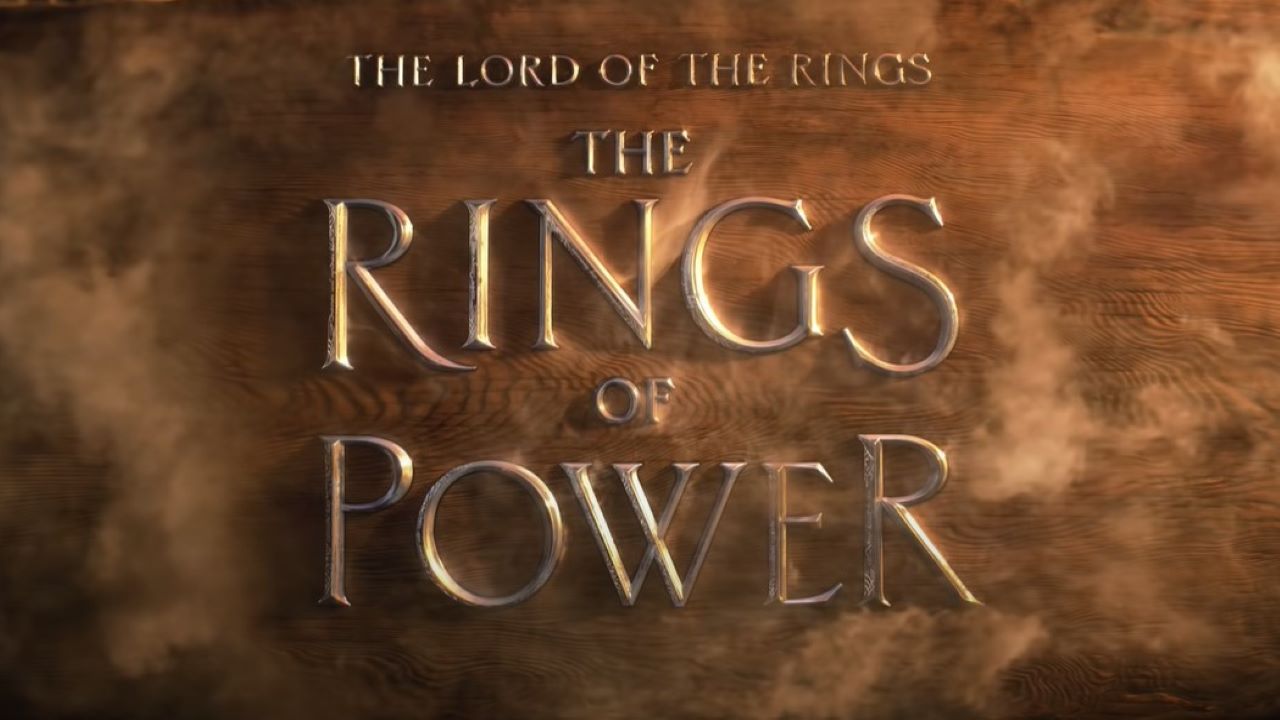 Probably the most expensive TV show ever made, Amazon's lavish Tolkien-inspired series will finally arrive on our screens towards the end of this year. So far we've only got some lush promo images and casting info, but we do know it takes place thousands of years before Bilbo and Frodo embarked on their own fantastical adventures.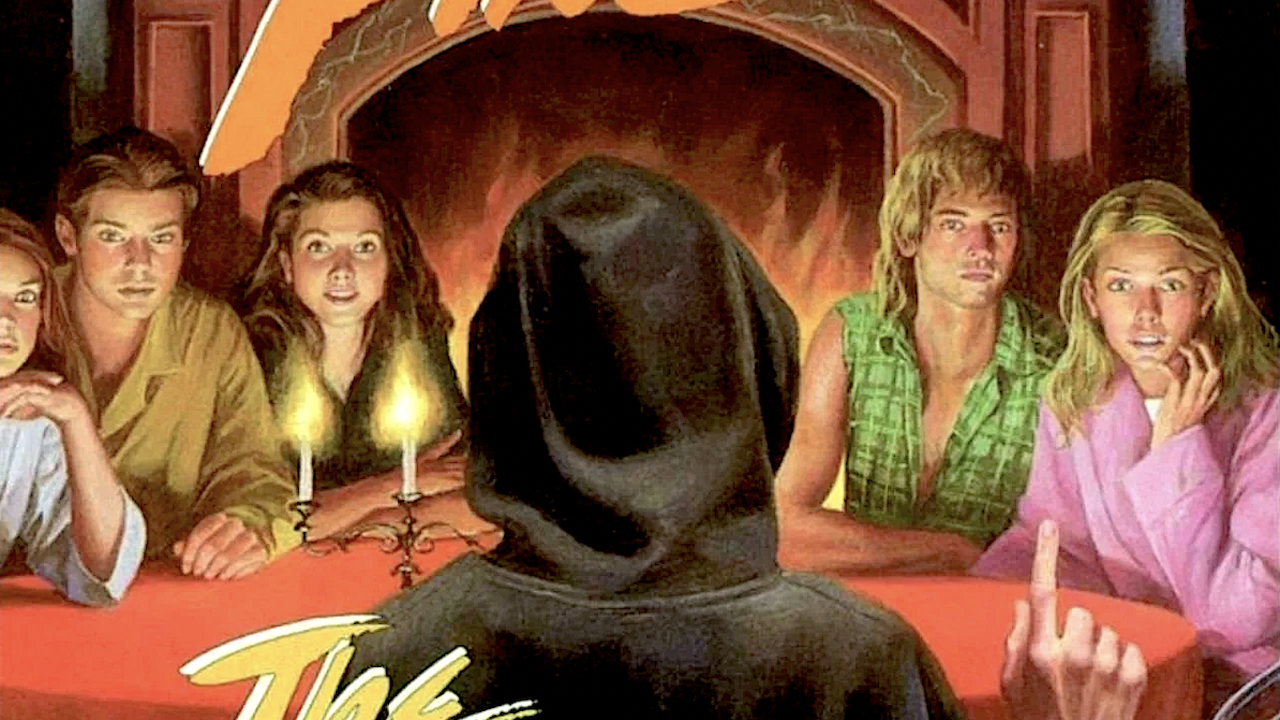 After the grim brilliance of Midnight Mass, horror creator Mike Flanagan should get carte blanche to spook us in any way he pleases. His next series is about a group of terminally ill teens who promise to attempt communication from beyond the grave: of course it all goes horribly wrong, or perhaps horribly right. Check out that pulpy cover of the Christopher Pike novel which will inspire this new show.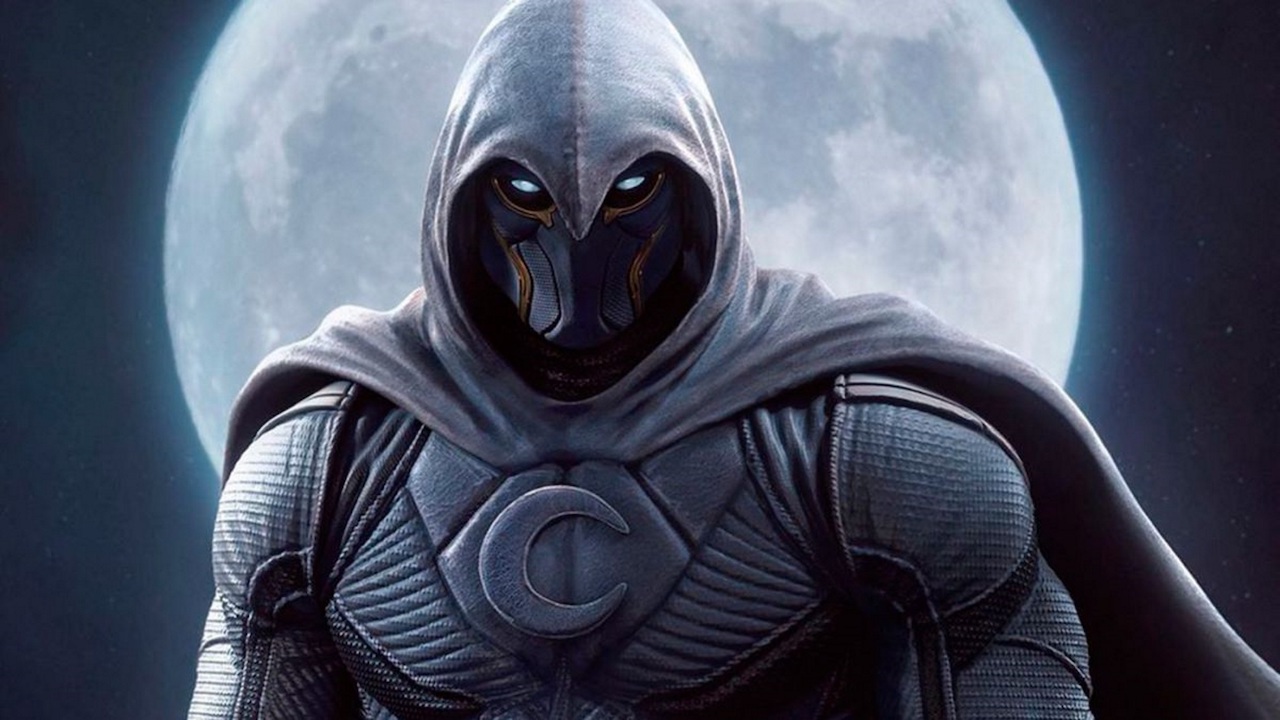 Oscar Isaac will be playing more than one hero in this highly anticipated MCU series. His normal guy alter ego is a mercenary with Dissociative Identity Disorder, opening him up to alternate identities such as an all-powerful Egyptian moon god. If anyone can pull that nonsense off, it's gorgeous blockbuster hunk Isaac, right?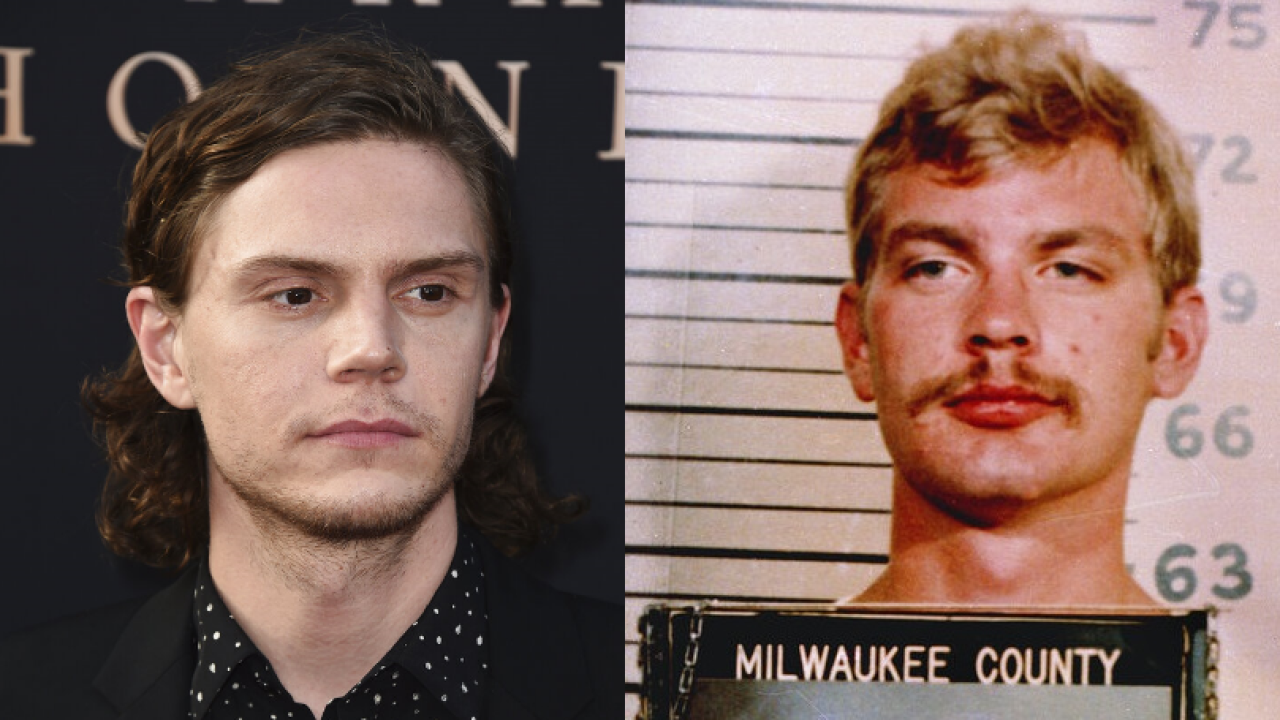 An infamous serial killer's actions are retold through the perspective of his young queer victims, in Ryan Murphy's latest scandal-bait true crime series. Murphy has always treated AHS star Evan Peters as somewhat of a muse, and here he could really impress as the murdering necrophile Dahmer.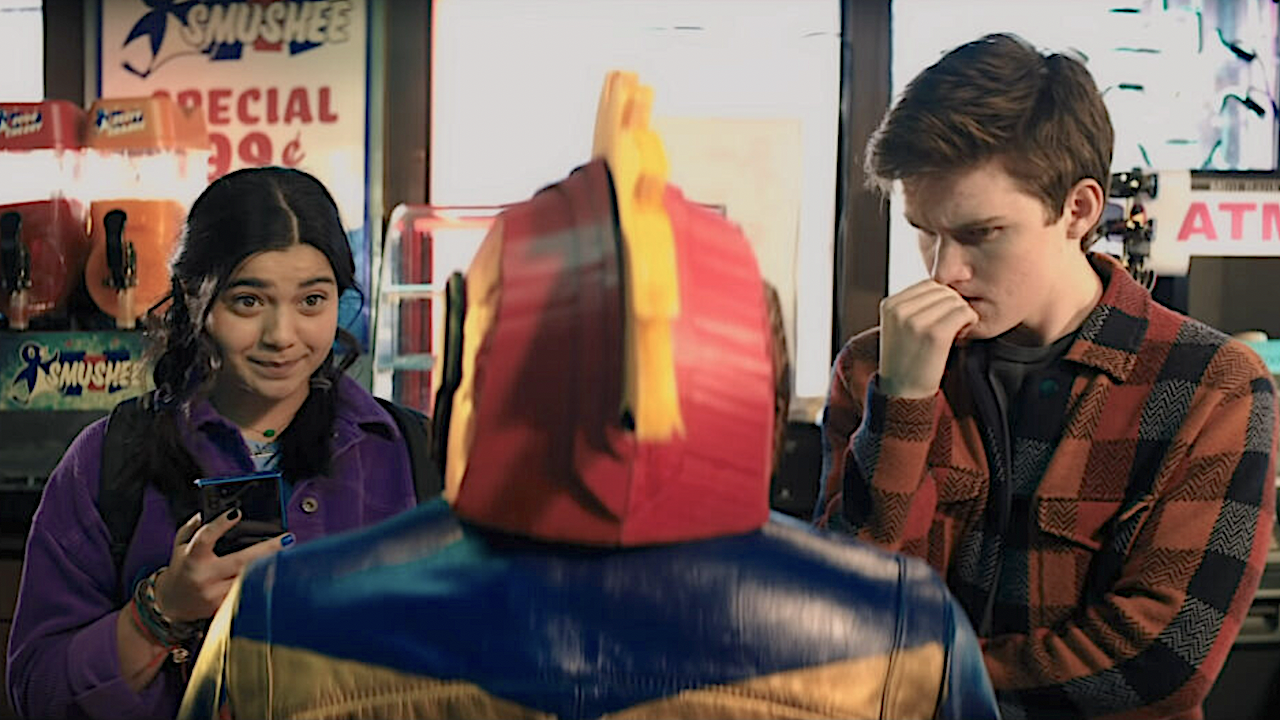 At this point in the MCU, we've even got fangirls of the franchise's heroes getting their own powers and taking to the skies. Iman Vellani will play Kamala Khan, a fanfic-writing New Jersey teen who turns into the shapeshifting Ms. Marvel—Brie Larson's Captain Marvel might show up to inspire the newbie.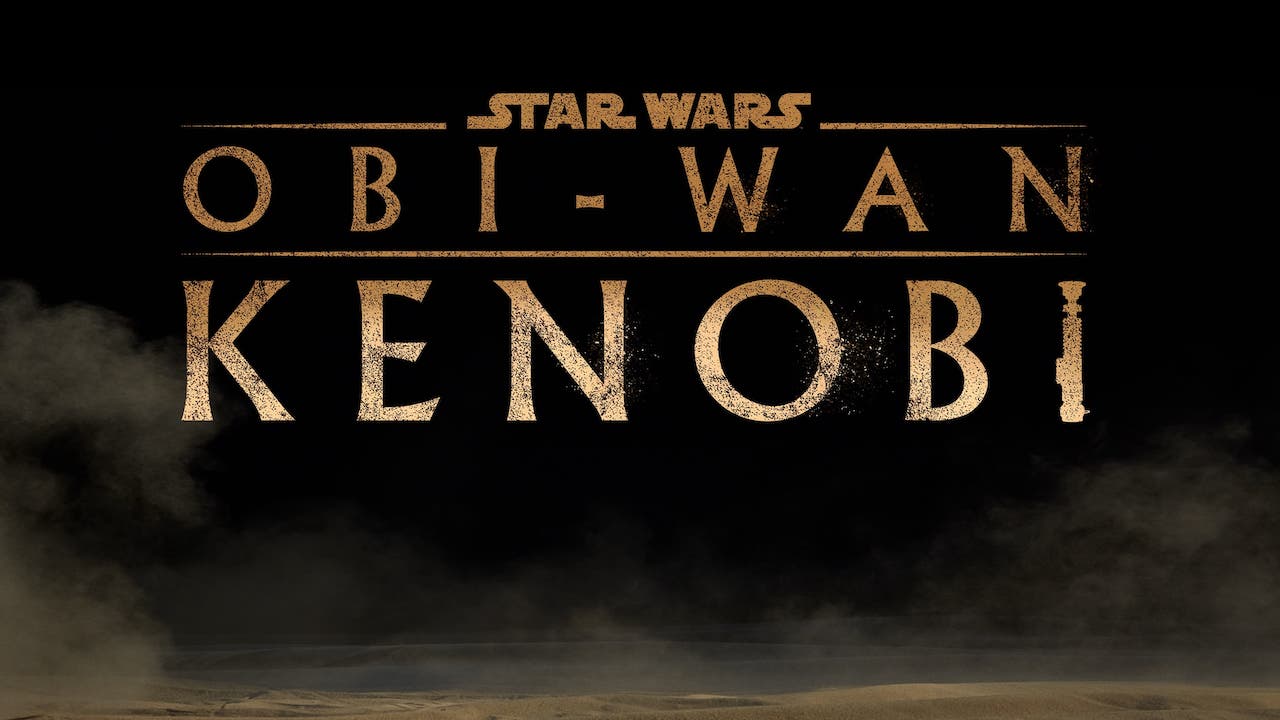 Ewan McGregor is whipping out his highly effective Alec Guinness impression to play Obi Wan 10 years after the conclusion of the 00s prequel trilogy (so still sometime before the original trilogy). And Hayden Christensen is back, too! McGregor has called the Padawan/mentor reunion "the most beautiful thing of all", which is weird considering he lava'd his mate's legs off last time they met.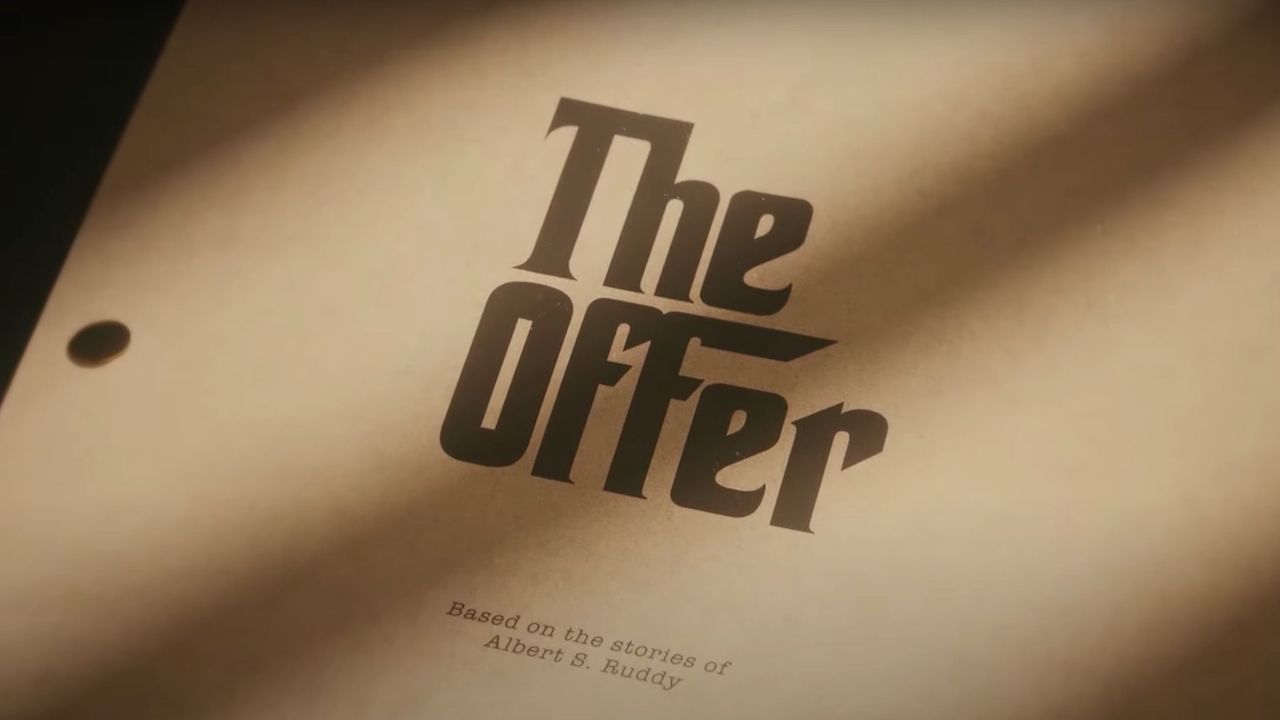 Just try to refuse this: a New School Hollywood biopic based on the production of Francis Ford Coppola's The Godfather. It stars Miles Teller, Giovanni Ribisi, and Matthew Goode as super-producer Robert Evans, all intertwined with shocking behind-the-scenes gangster goodness. If you're a mob movie aficionado, this miniseries is a must-see.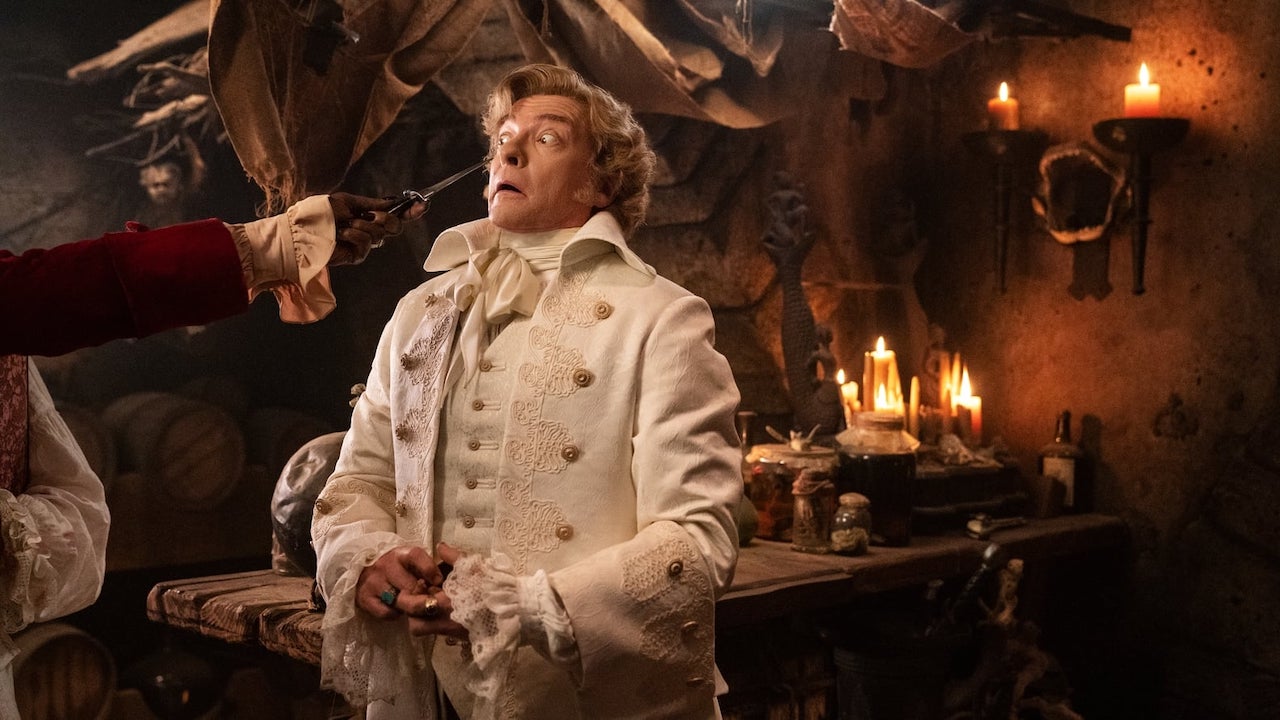 Nobody was born to play a pompous wannabe pirate more than Rhys Darby, the ineffectual manager from Flight of the Conchords. The funniest part is that it's all loosely based on real historical events. A foppish aristocrat named Stede Bonnet really did take to the high seas for some gritty cosplay fun, but it's unlikely he ever bumped into Taika Waititi (playing Blackbeard!).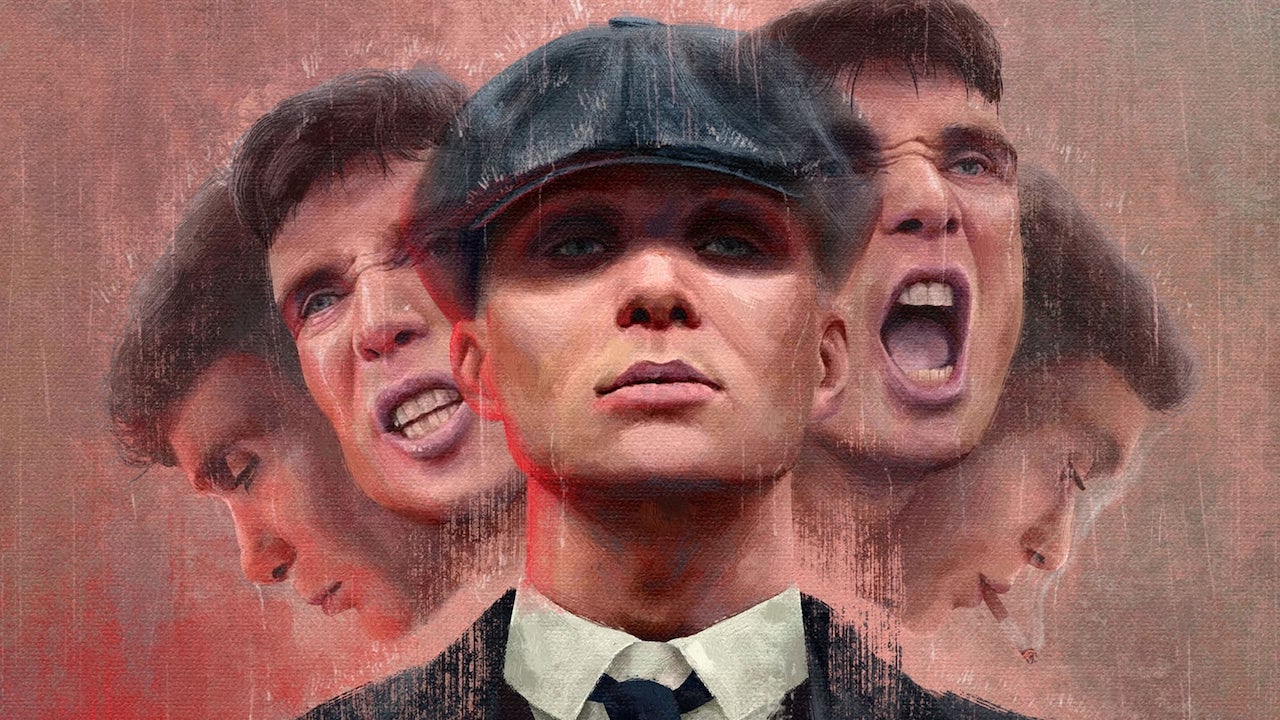 The sixth and final season of Peaky Blinders will take us all back to old-timey Birmingham, even if Aunt Polly (the late Helen McRory) tragically can't be there to welcome us. Who knows what kind of an end Tommy Shelby (magnetic Cillian Murphy) and his fam will face?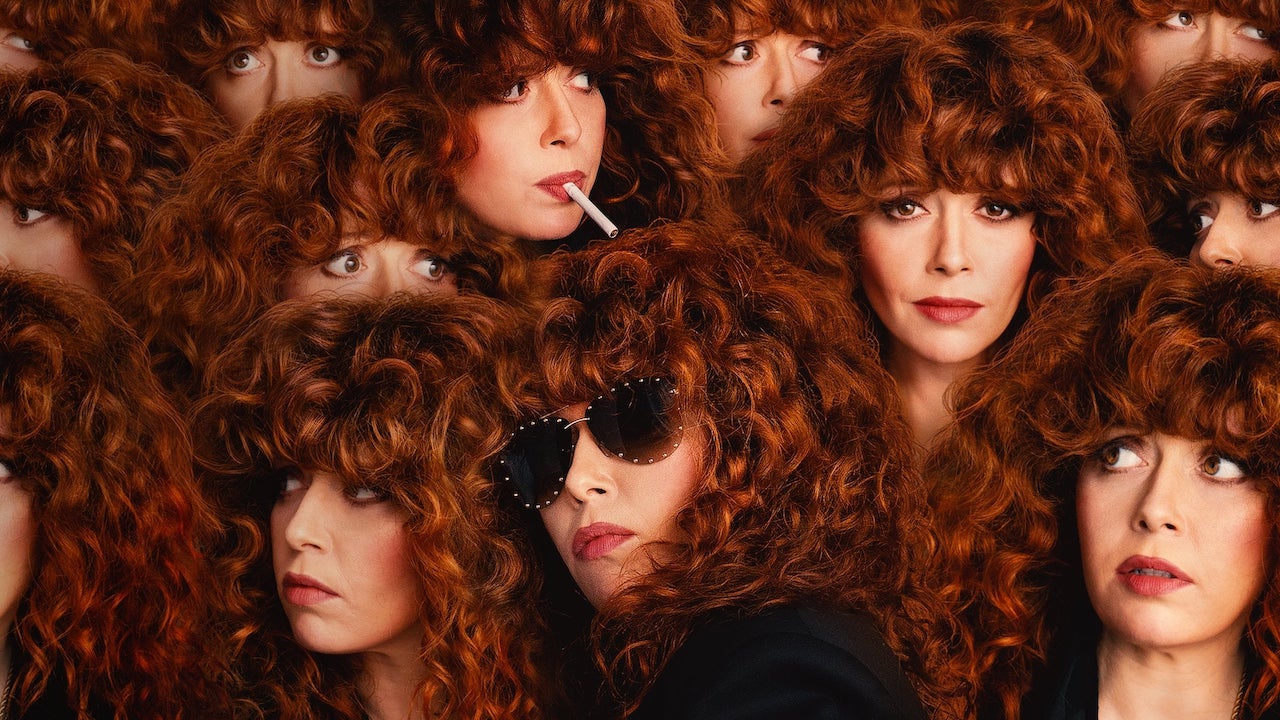 What a wait for this time-looping dramedy's return. Natasha Lyonne returns to the acerbic lead role she's always deserved, ending the first season in seeming contentment with fellow Groundhog Day victim Alan (Charlie Bennett). Perhaps they'll get stuck in yet another recurring day of disaster, with a new song to replace the Harry Nilsson bop Gotta Get Up.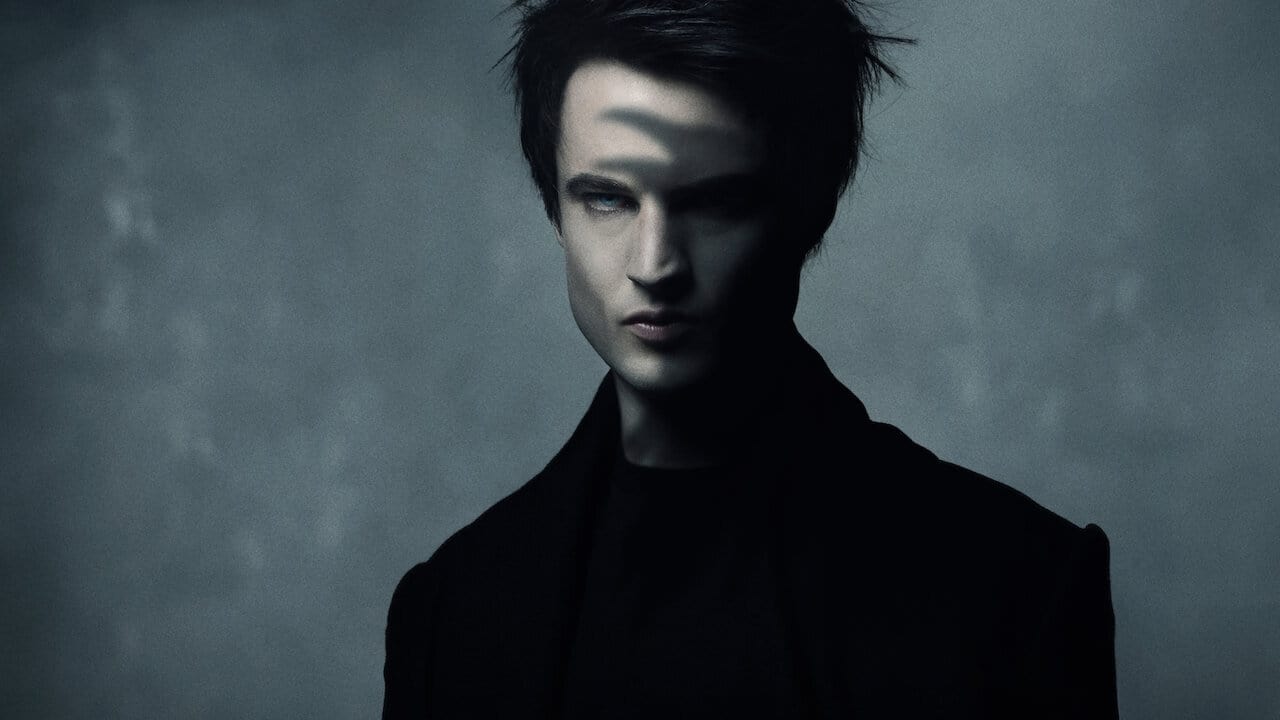 Goths and comic book fans have been dreaming about an adaptation of Neil Gaiman's fantasy epic for ages, so here it finally is. Joseph-Gordon Levitt was once set to play the king of dreams Morpheus but now it's relative unknown Tom Sturridge. If you enjoyed American Gods (or at least saw its potential), The Sandman might cast a potent spell over you.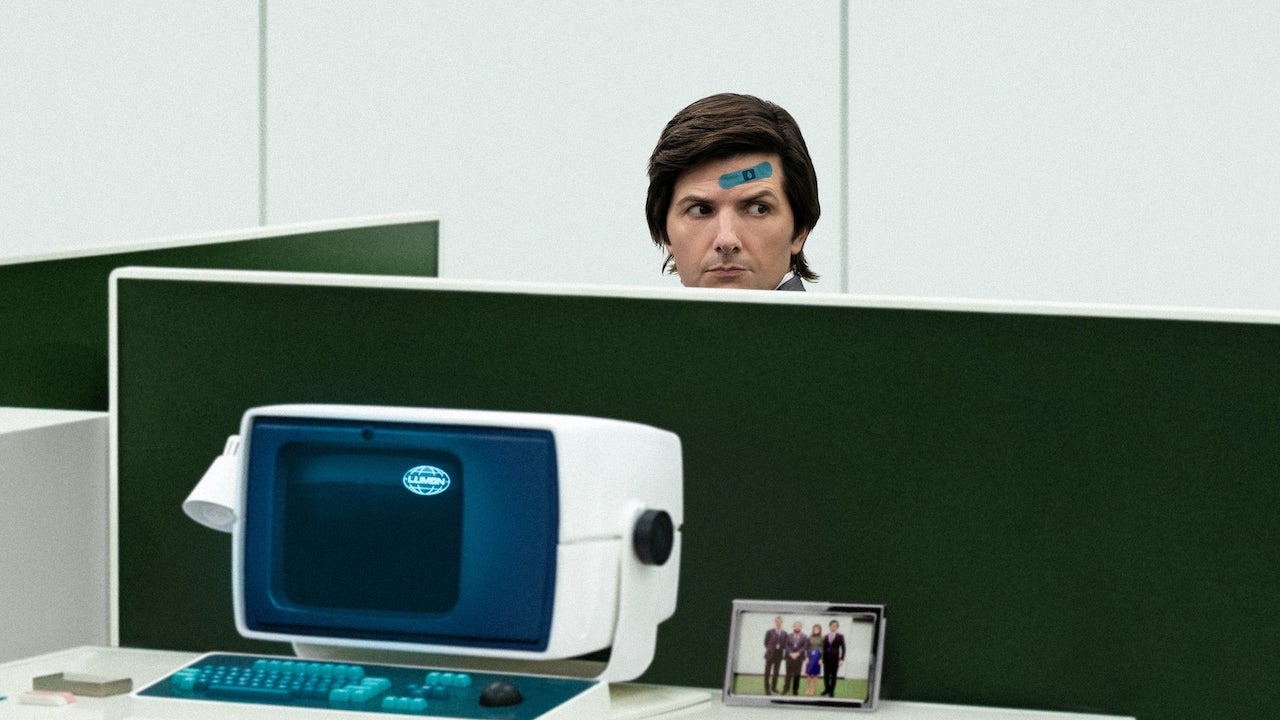 Work-life balance is perfected in Ben Stiller's office thriller (wow that rhymed). The comedian directs Adam Scott, Christopher Walken, and Patricia Arquette as cubicle drones whose memories are somehow separated into work and non-work regions, presumably with disastrous consequences.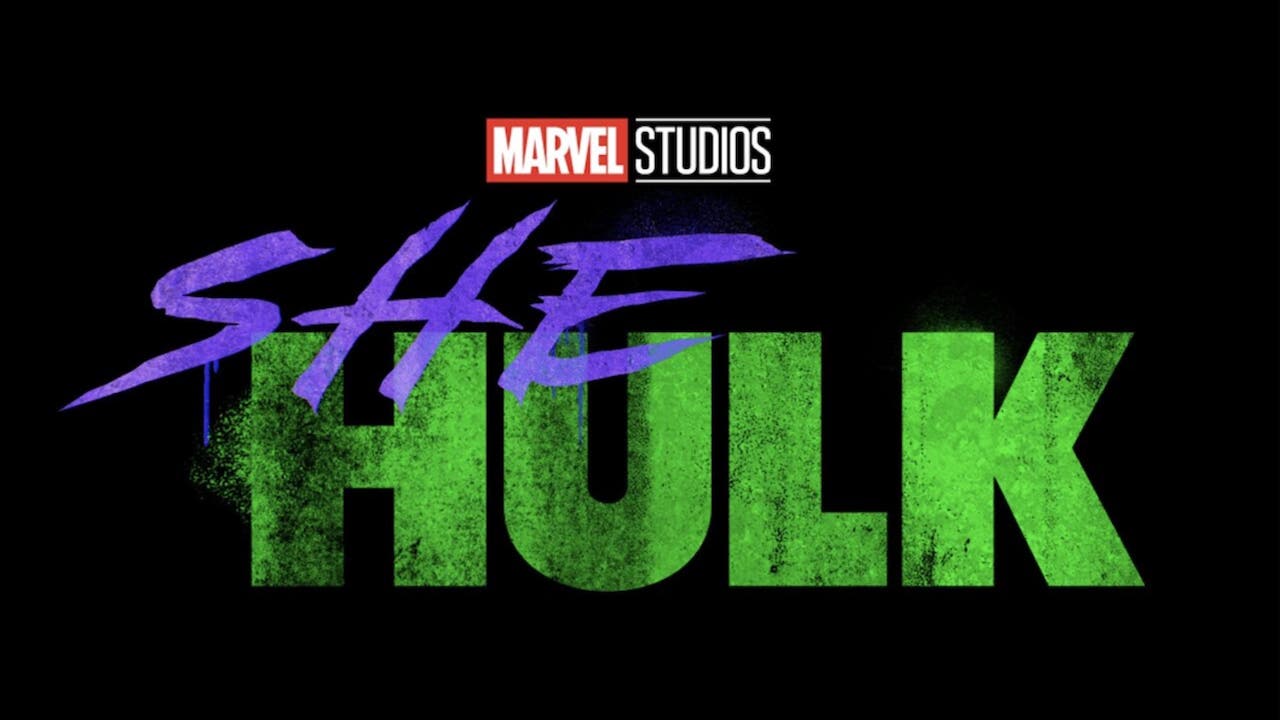 Tatiana Maslany pulled off one of TV's most impressive performances as Orphan Black's troupe of clones, and she'll play a somewhat more manageable pair of characters as Marvel's She-Hulk. Bruce Banner's cousin Jennifer Walters is typically depicted as a super bright lawyer who's also a super-green superhero when she gets mad: Mark Ruffalo will certainly show up to give his cuz some guidance.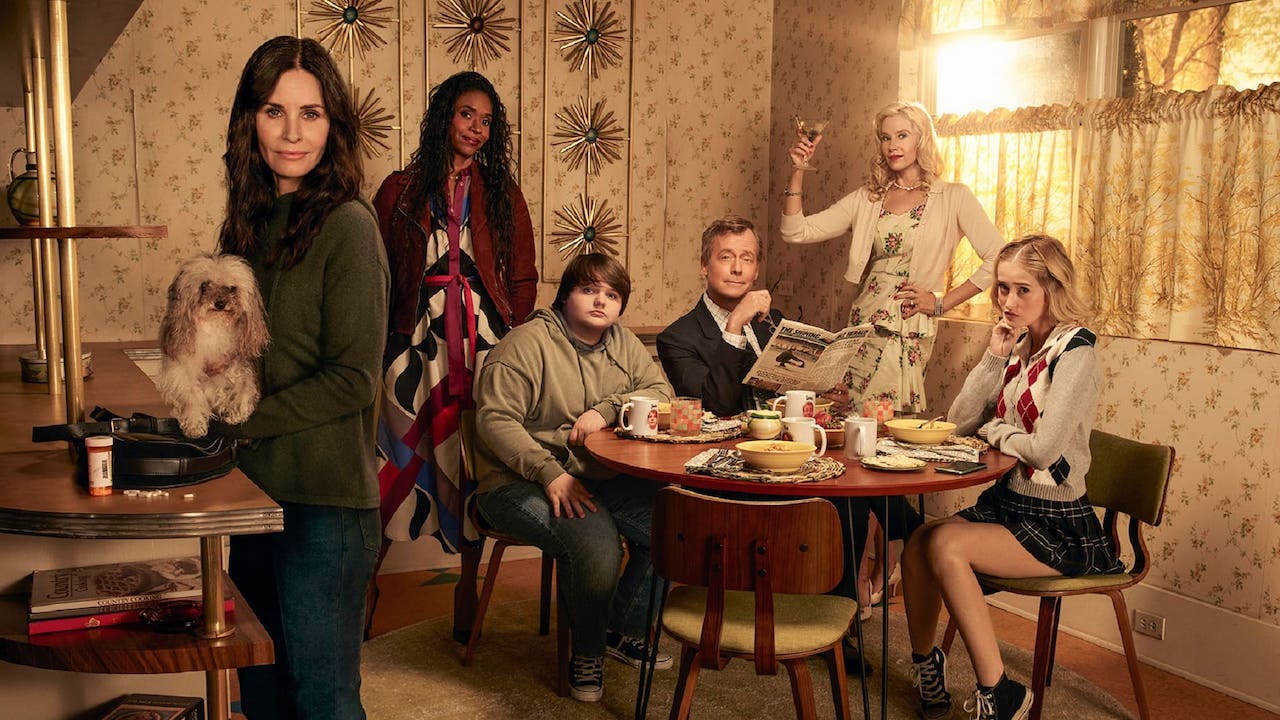 It feels very correct for Courteney Cox to sign up for more subversive horror-comedy storytelling, after her welcome return to the world of Scream. Shining Vale will question whether Cox's dysfunctional mum is possessed or just depressed when the new home her fam moves into proves to house some demonic past inhabitants.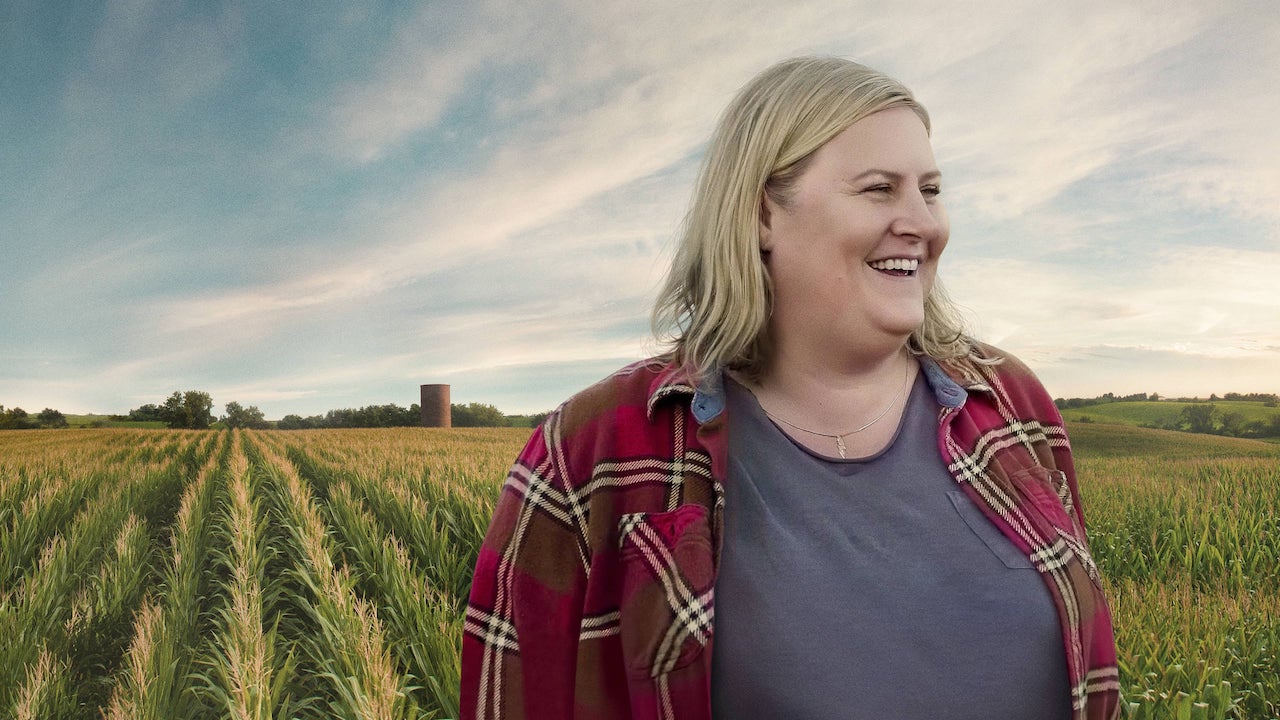 You might not know Bridget Everett, but that'll change quickly once you fall for HBO's "coming-of-middle-age" drama. The shock-value comedian changes gears to star as a grieving small-town loner who finds new meaning in a community of local misfits. She's also a great singer, which should hopefully be exploited in some of the series' most moving moments.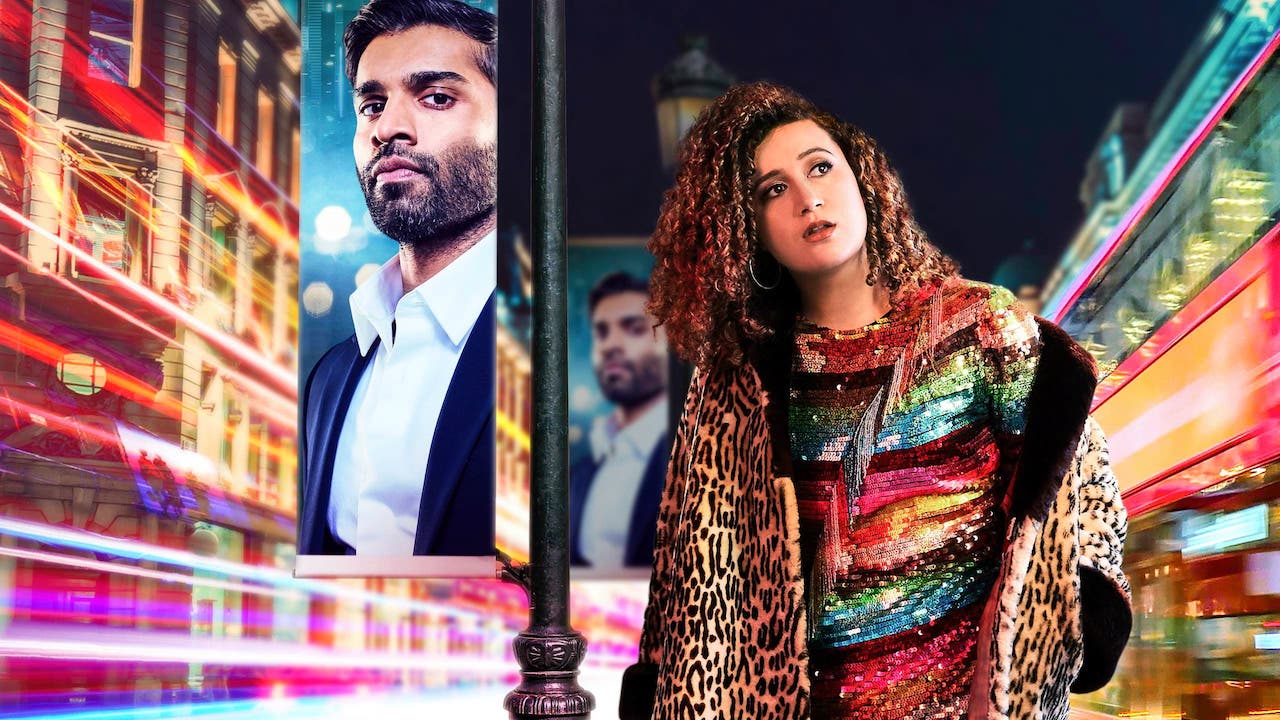 Kicking off with a celebrity one-night-stand, the first season of Starstruck gave us all the warmth, hilarity, and saucy wish fulfilment one could ask for from a great rom-com. But now that the hopeless Jessie (Rose Matafeo) has chosen to stay in London with superstar Tom (Nikesh Patel), can things only go down from here?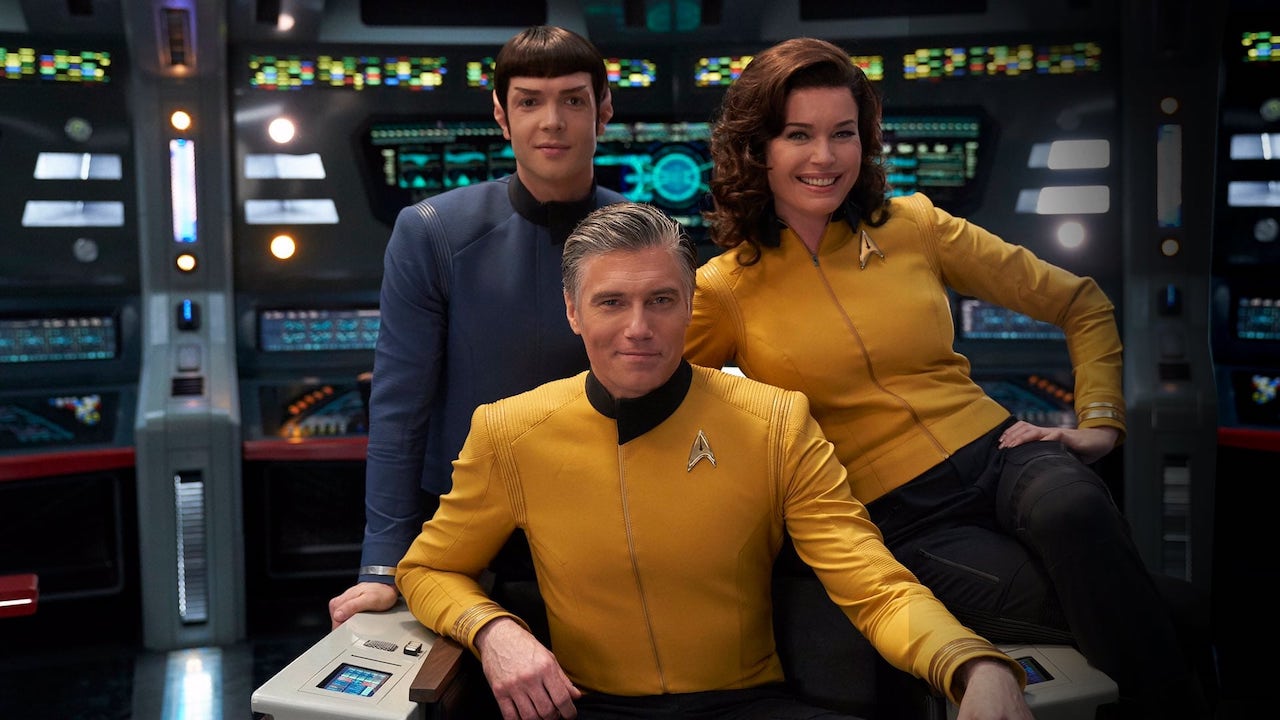 Loyal Trekkies might find this voyage of the USS Enterprise a little bewildering. It involves young versions of beloved characters Captain Pike (Anson Mount), Spock (Ethan Peck) and Uhara (Celia Rose Gooding), reintroduced in Star Trek: Discovery. Feels like a revamped classic, fulfilling the original series' promise to simply "explore strange new worlds".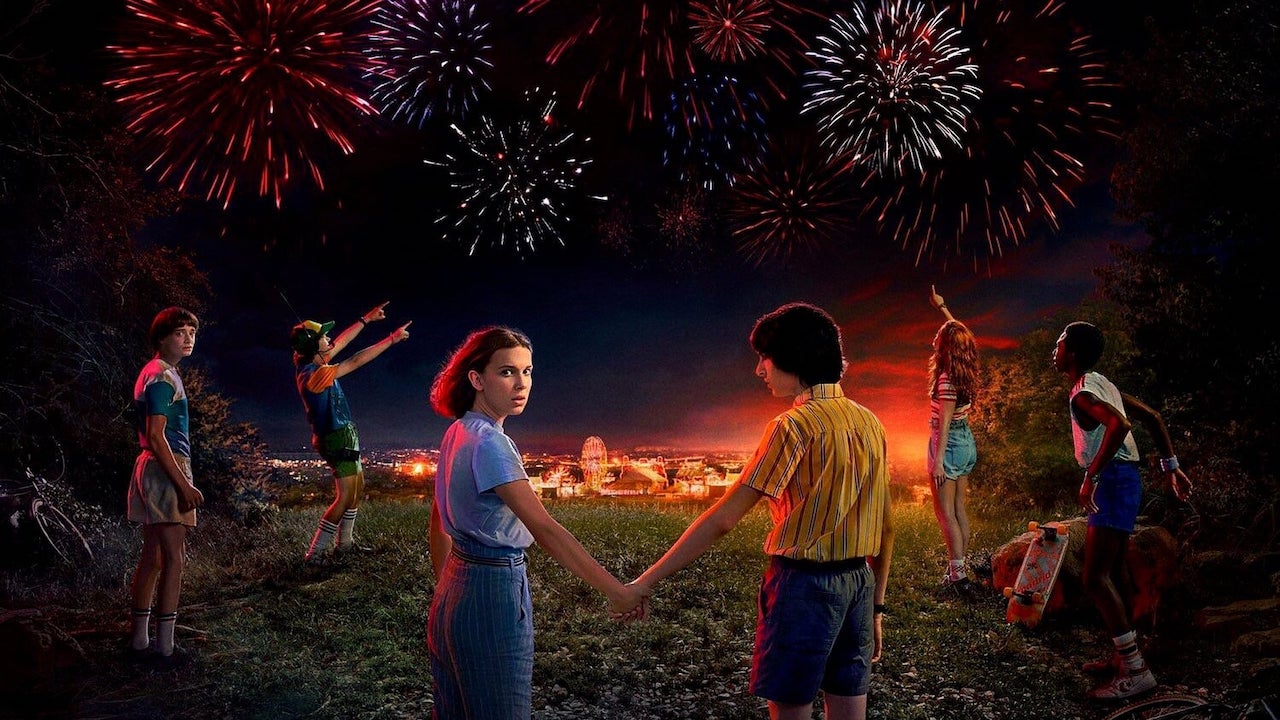 Where did we last leave things with Hawkins' gang of nerdy adventurers? Oh yeah: loveable cop Hopper had just "died", and a powerless Eleven and the Byers fam skipped town. The resolution for Spielbergian sci-fi fans should hopefully be worth it, and we're also stoked to see Freddy Krueger himself (Robert Englund) show up as a sinister new villain.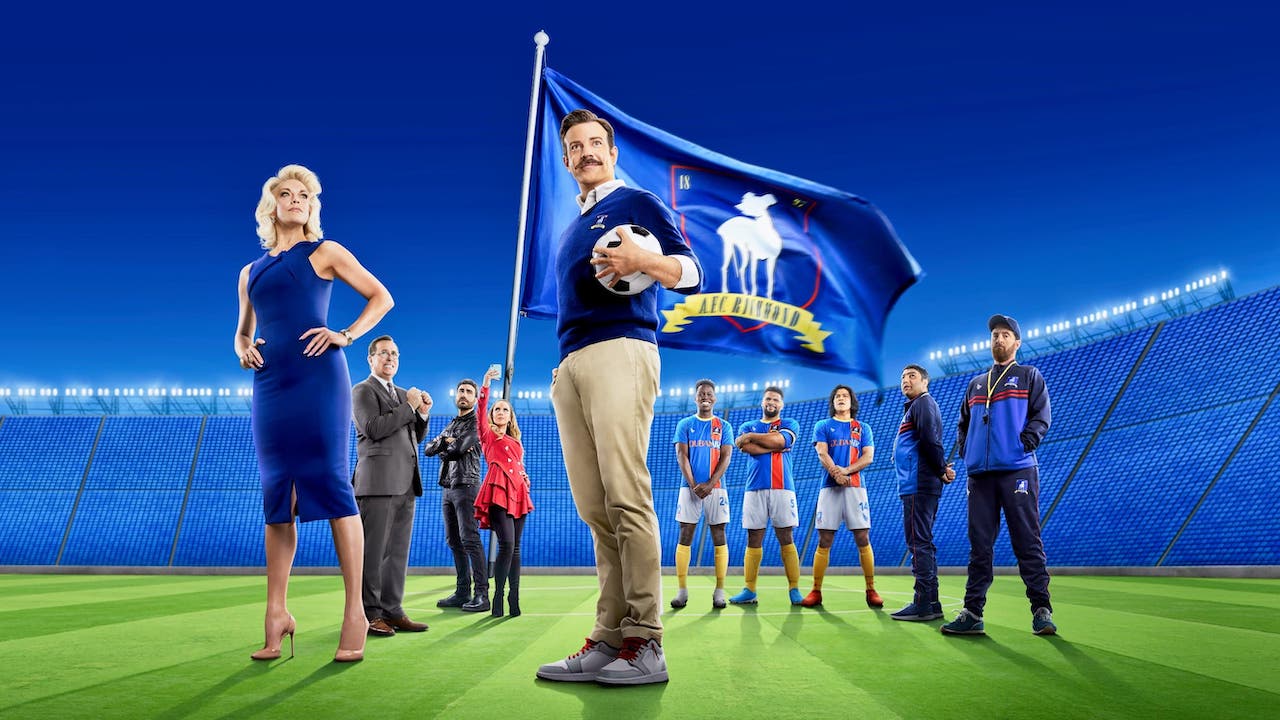 What if a guy…was nice? Ted Lasso has captured the hearts of viewers and awards season voters everywhere, by throwing a delightful Jason Sudeikis into the innately humorous setting of gritty UK soccer shenanigans. The end of season two saw Nate tragically turn to the dark side (West Ham footy team), so expect some gently funny fallout when season three kicks off.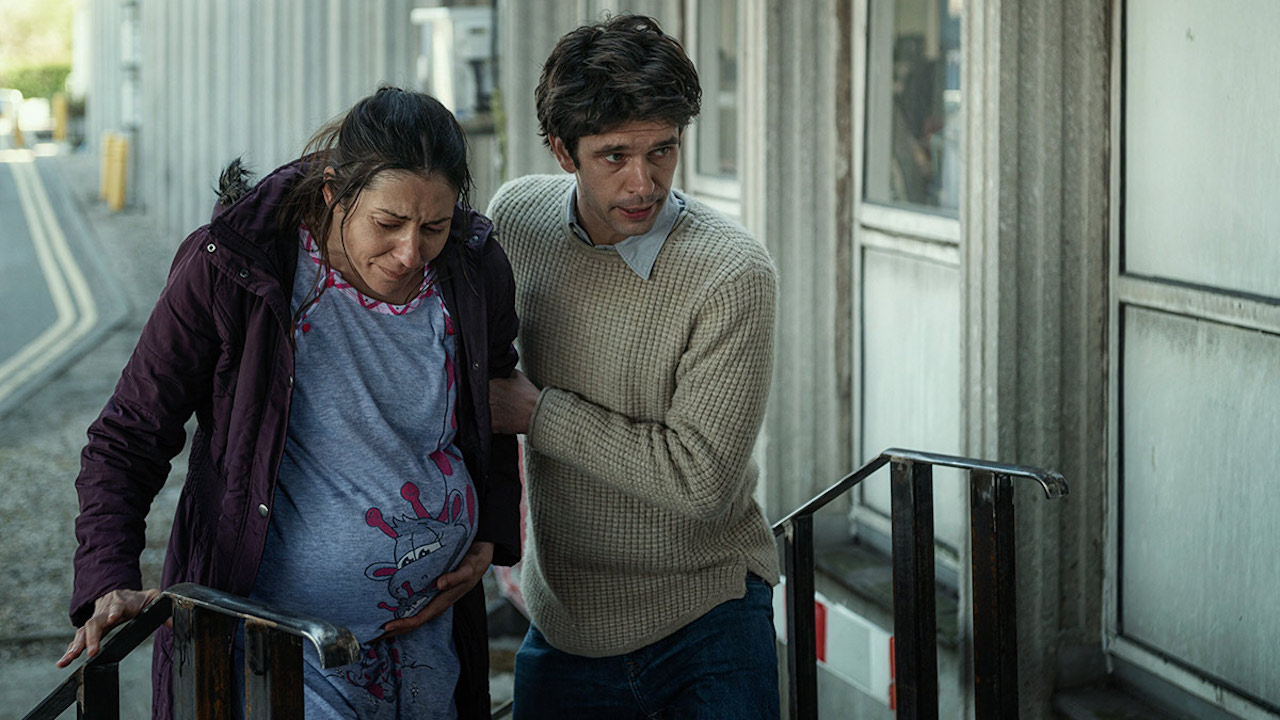 Based on the hilarious/depressing memoirs of Dr Adam Kay, this painful seven-part series exposes the impossible stress and lack of support experienced by doctors in the trenches of the NHS. Star Ben Whishaw is an effortlessly empathetic performer, so it might be quite crushing to hear the voice behind Paddington dealing with such a nightmarish system.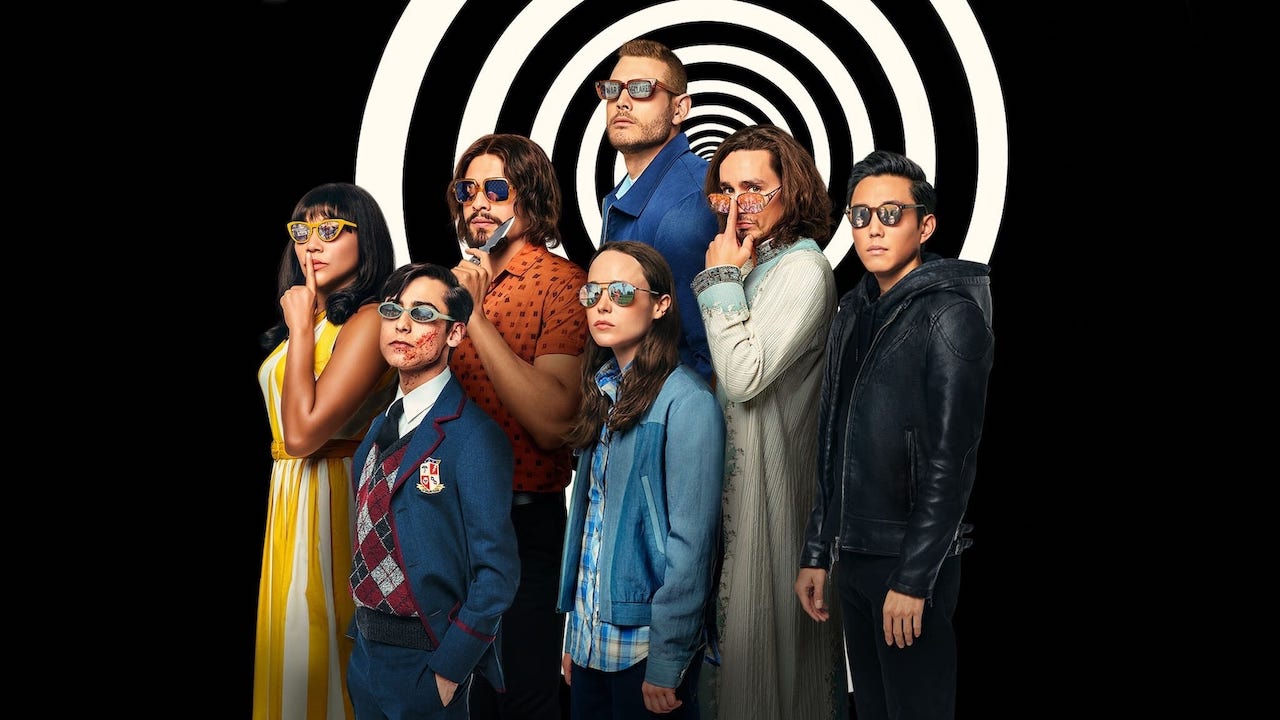 Netflix's aggressively unique comic-book adaptation has now caught up with its source material, so it can spiral off into even stranger, superheroic directions. The alternate-reality rival Sparrow Academy introduced at the end of season two should prove a formidable foe, and another armageddon is probably on the cards too.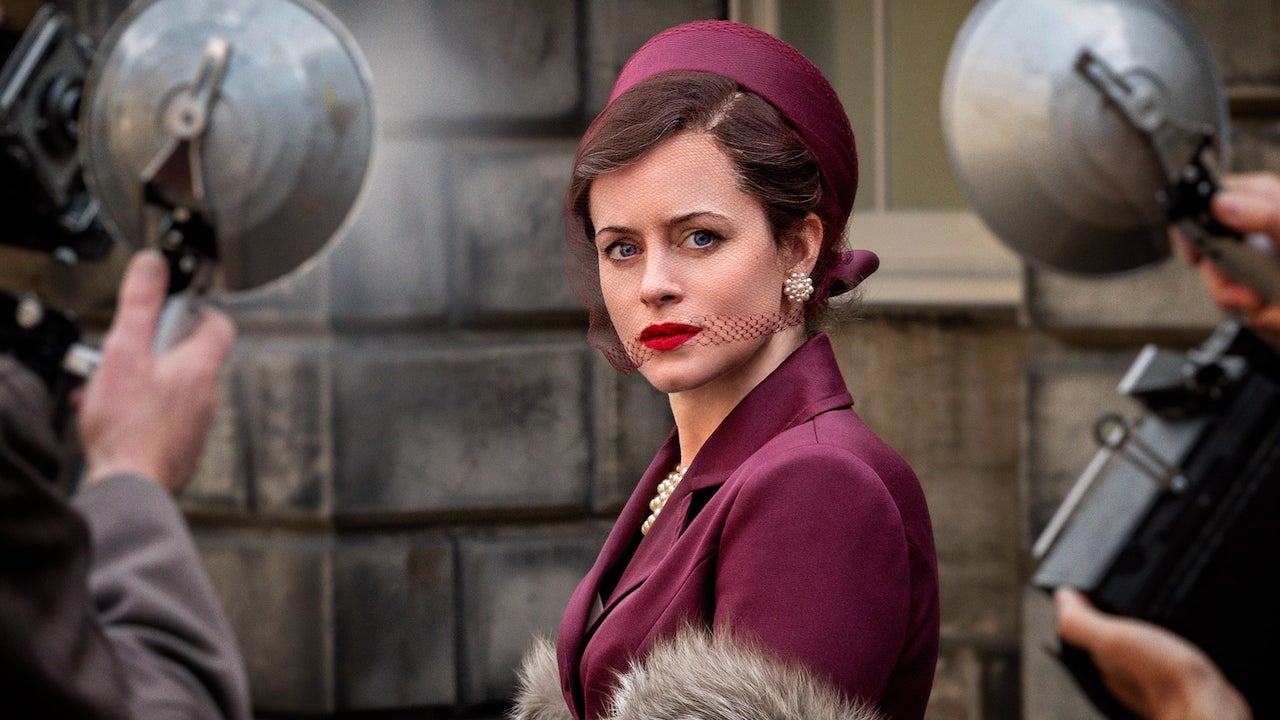 Claire Foy and Paul Bettany star as the Duke and Duchess of Argyll in this tale of aristocratic sex and lies. It'll be a scintillating watch if you loved previous anthology entry A Very English Scandal, or if The Crown is a bit too proper for your tastes.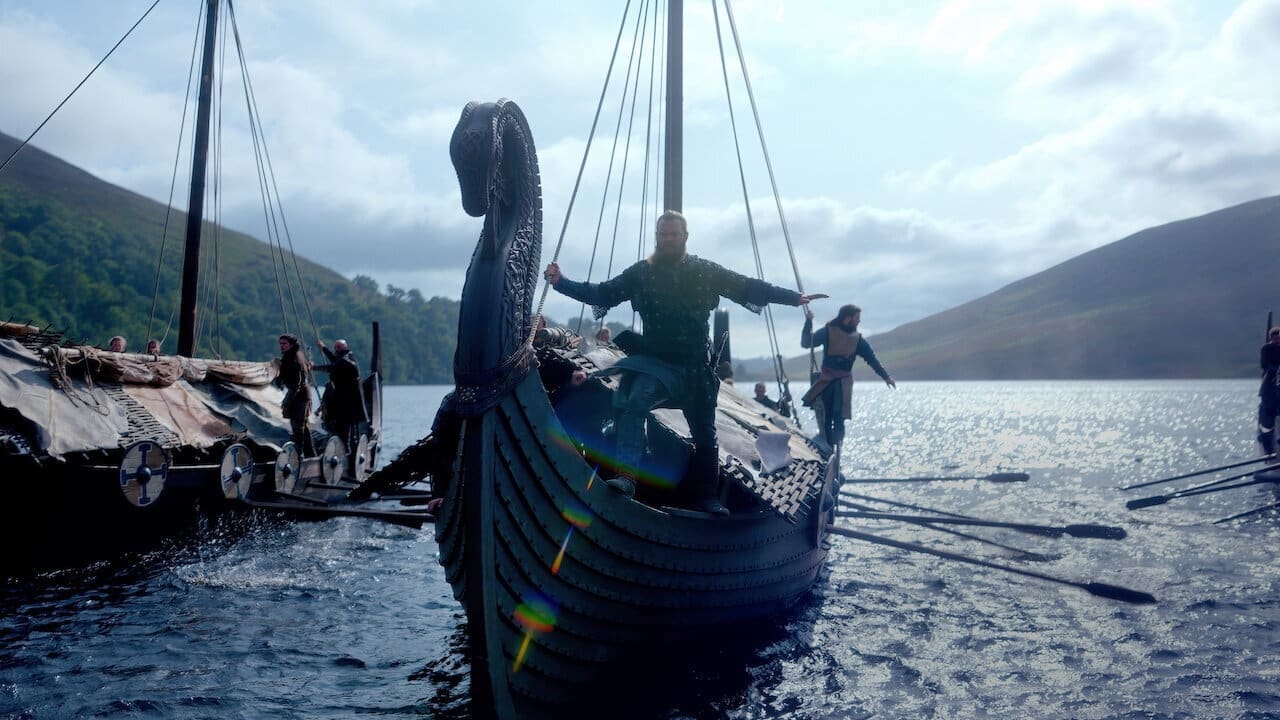 Vikings never really die: they just keep kicking ass in Valhalla, even as English might threatens to overthrow their reign. This spin-off is set years after the events of Vikings, and will concern the fierce battle for Edward The Confessor's throne.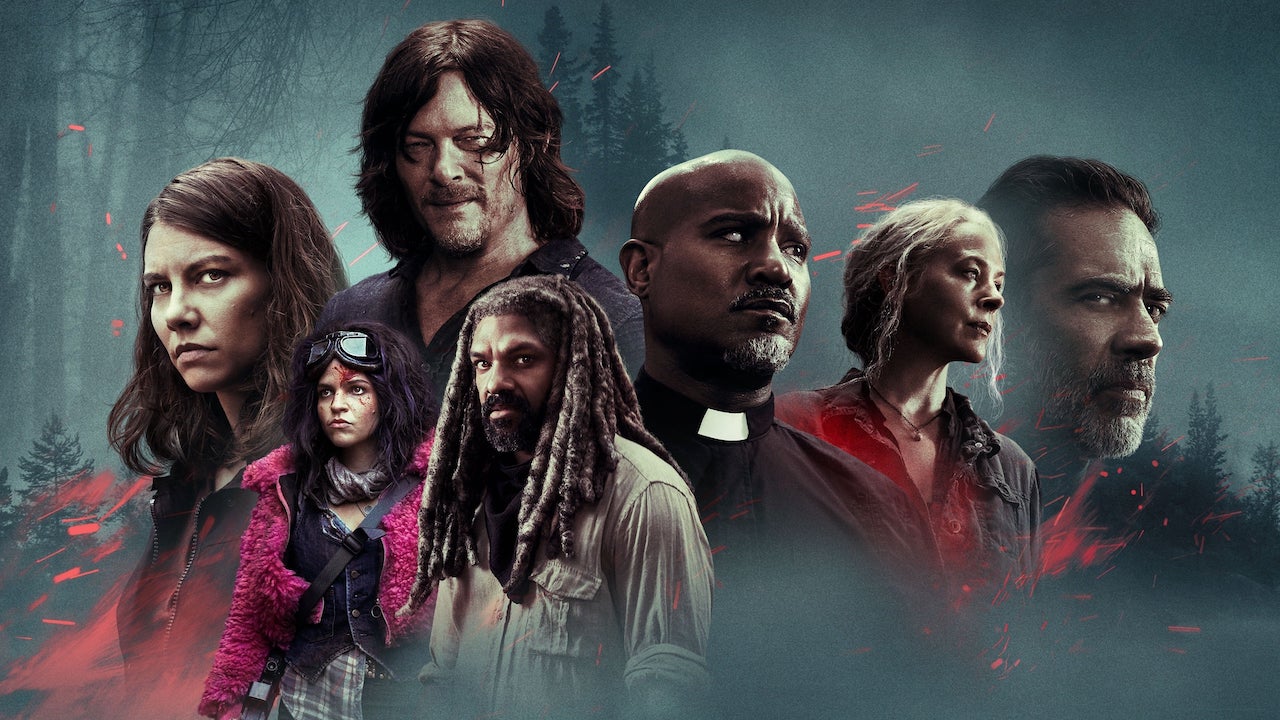 Oh my Daryl, this series has taken ages to wrap up its expensive tale of zombiepocalypse ennui. But this time we mean it: season 11 of The Walking Dead is really, truly the last chunk of episodes, finishing in late Feb. Until Rick's spin-off adventures, and further seasons of Fear The Walking Dead, and…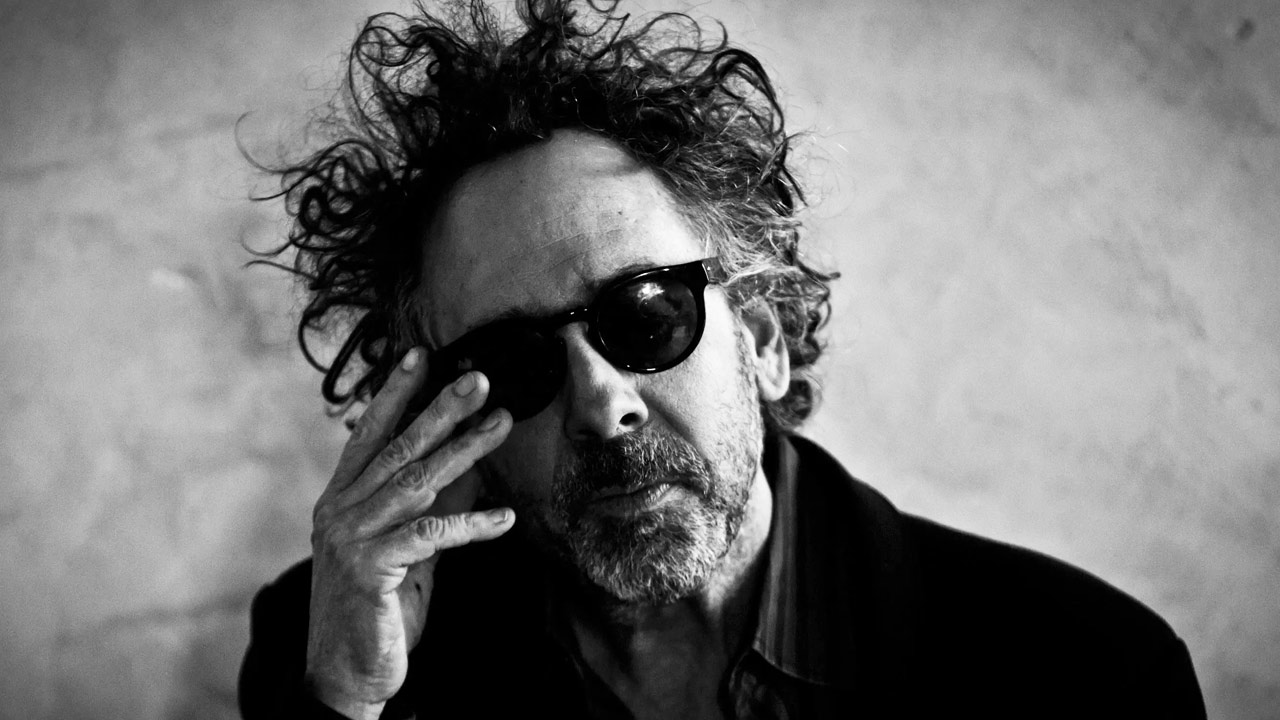 Tim Burton directing a Wednesday Addams coming-of-age series feels like a no-brainer. Scream star Jenna Ortega is a great pick to play the homicidal high-schooler, with Catherine Zeta-Jones and Luis Guzmán as her inimitable goth parents. Of course Danny Elfman crafts the spidery, spooky score.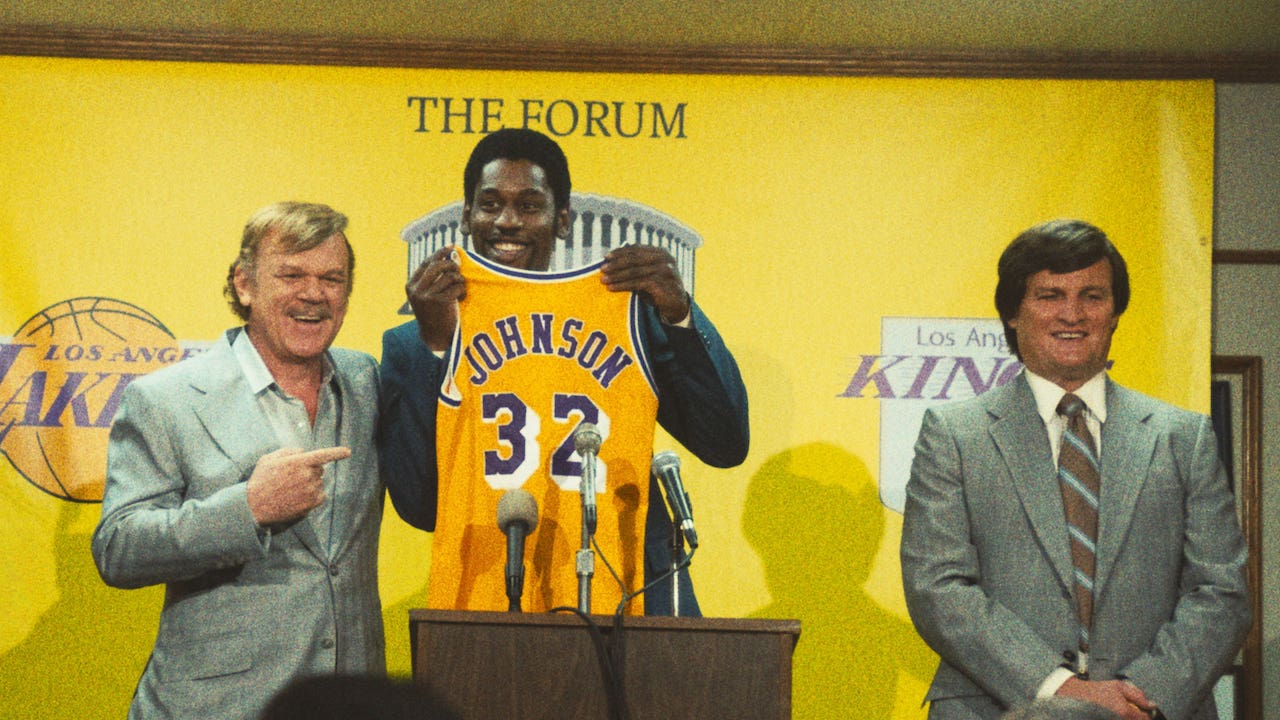 Don't Look Up director Adam McKay has this crazy knack for bringing famous people together on screen—his upcoming sports-drama for HBO is no exception. John C Reilly and Jason Clarke star as the two guys named Jerry who brought LA's Lakers into their golden age of 80s supremacy, and they'll be joined by Adrien Brody, Sally Field, Jason Segel, Michael Chiklis, and more.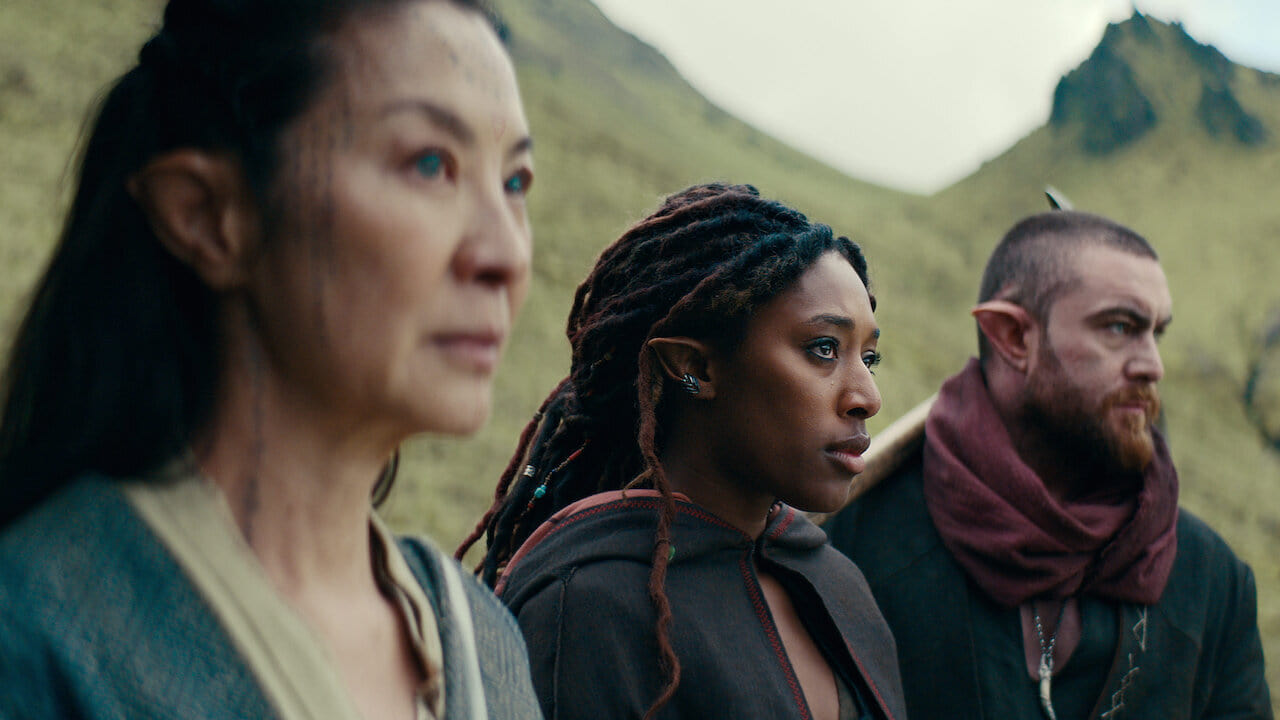 If you hung around after the credits of The Witcher's second season, you already got a glimpse of this epic prequel series. It'll expand our understanding of the Continent, even as buff Geralt is still 1200 years away. Michelle Yeoh plays a "sword elf" and Dylan Moran's character is named "Uthrok One-Nut." What more do you need to know?