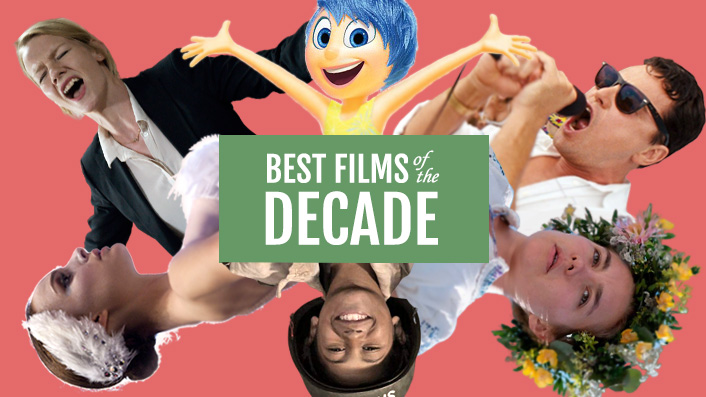 The Best 100 Films of last decade – Part 3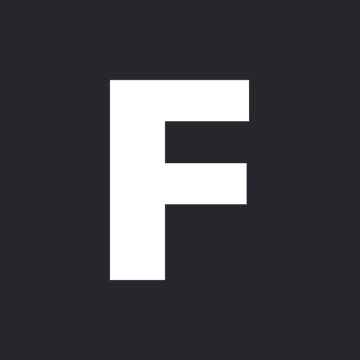 ---
As 2019 drew to a close, we looked back at an astonishing decade of film. In a series of features, our Best of the Decade coverage counted down the top films in a variety of genres, and now we present the definitive Best 100 Films of last decade. Animated fare sits alongside arthouse, highbrow beside horror, and plenty more.
With 80 excellent pics accounted for on the list already, welcome to the heavyweight division as we count down the Top 20.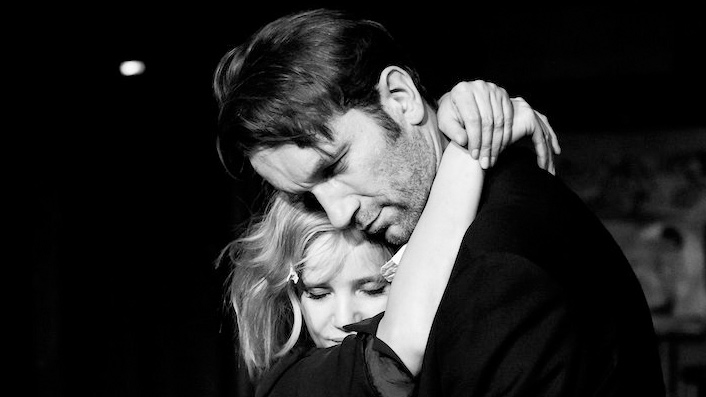 Where many two-and-a-half-hour blockbusters struggle to justify their running time, Pawel Pawlikowski's immaculate love story covered an era of music and communism in just under 90 minutes. The Oscar-nominated 4:3 black-n-white cinematography dazzles every frame, as do lead lovebirds Joanna Kulig and Tomasz Kot, in a tale of impossible romance that uses the wrinkles of time and fallout of war to wither the heartstrings.
"Beautifully lensed and blessed with disgustingly photogenic leads, Cold War is a ripping romance that sparkles with humour and fizzes with chemistry as two musicians come in and out of each other's lives through the years. Sounds ho-hum, but rips along and reaches right into your heart for squeezes both gentle and much more crushing." -STEVE NEWALL, FLICKS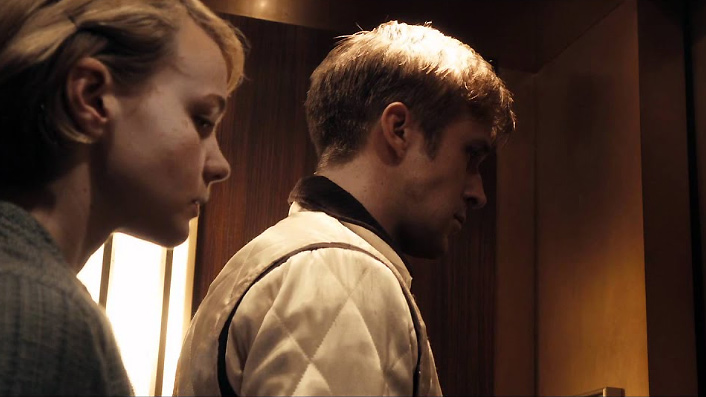 After covering the entire spectrum of the romance genre with The Notebook, Blue Valentine and—erm—Lars and the Real Girl, Ryan Gosling re-invented his leading man status by playing a silent-but-violent getaway driver in Nicolas Winding Refn's super-stylised crime thriller. Uninterested in sticking with conventions, Drive used quiet and contemplative moments to punctuate its more shocking ones, all set to one of the best soundtracks of the century. When you hear Nightcall for the first time, you're in the film's passenger seat all the way to the end of the road.
"On paper, Drive sounds pretty generic and at one point was destined to be a stock-standard action movie with Hugh Jackman in the lead role. Thankfully, Ryan Gosling and crazy Danish director Nicolas Winding Refn (Bronson; Valhalla Rising) came on board and created a modern masterpiece of stylistic austerity and unfettered cool." -DOMINIC CORRY, FLICKS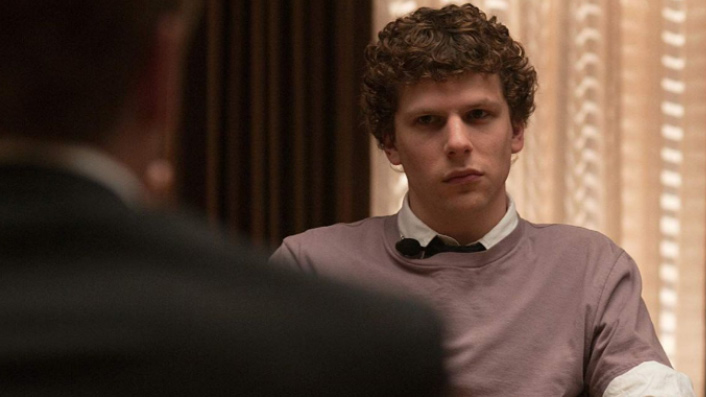 Back in 2010, The Social Network looked like a classily-told tale of a successful asshole who destroyed friendships without a shred of conscience. Now, living in our current hellscape it's the classily-told tale of a successful asshole who destroyed democracies and societies without a shred of conscience. Not that Fincher could see this coming (or could he?), but his unflattering portrayal of Zuckerberg as brought to life in skin-crawling fashion by Jesse Eisenberg retains all its power as the origin story of a genius, careless, supervillain.
"Fincher and writer Aaron Sorkin (The West Wing) grip the viewer from the very first frame and proceed to translate what potentially is really dry material for cinema into a deft distillation of universal thematic hooks that form the core of many great stories: more so than the creation of a cultural phenomenon, The Social Network is the classic rags-to-riches tale, the ultimate revenge of the nerd and the heartbreaking autopsy of a broken friendship." -AARON YAP, FLICKS
Where to watch The Social Network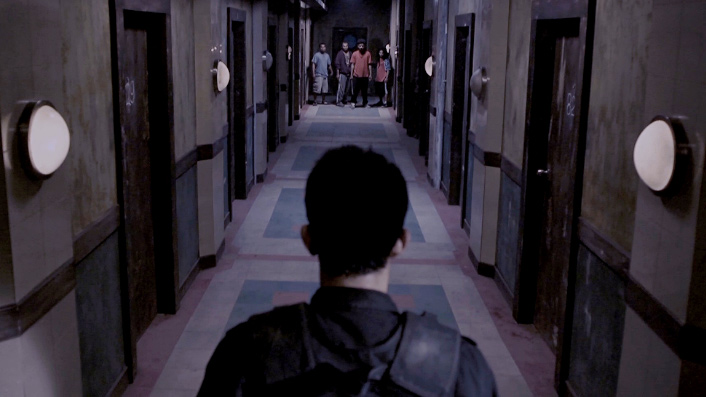 In the same decade that cursed us with the worst Die Hard movie to date, this Indonesian police thriller delivered the absolute best stuck-in-a-tower action film since… well… Die Hard. A respectably lean plot makes way for some of the most cleanly shot (albeit very bloody) martial arts and gunfight sequences put to film. It made an instant star out of lead actor Iko Uwais, who also choreographed the fights, though equal credit goes to director Gareth Evans and the exhaustive camera-actor rehearsal process that went into capturing such a stone-cold stunner.
"Everything you've heard about The Raid is true. This is the best action film in years, one that doesn't muck around in terms of getting things cracking and barely lets up for its running time." -STEVE NEWALL, FLICKS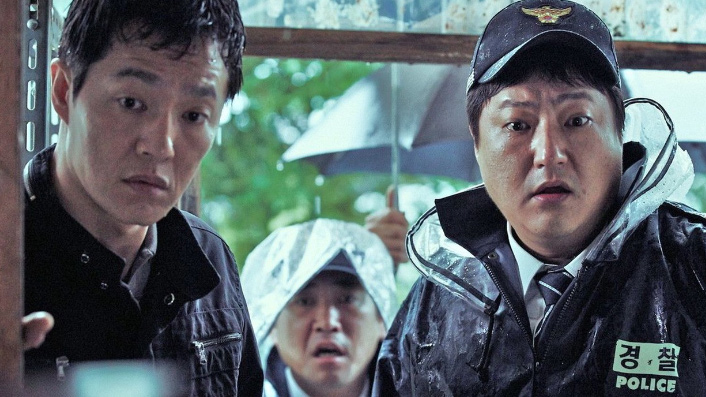 Gripping Korean horror-thriller follows a sometimes comically schlubby cop investigating a strange outbreak with occult overtones. He and the other small-town police officers aren't super interested in the bodies that begin to accumulate—"Apparently he ate some fucked-up mushrooms," is one casually tossed-off explanation. That's until the deaths reach critical mass, and an assortment of zombies, exorcism, ghosts and other spooky elements drag the characters and viewer into full-blown horror territory, while the film stays grounded and even-handed in tone even amid the rising creepiness.
"On the one hand, the film is a gripping whodunnit, exemplified by a scene of classic Hitchcockian suspense… At the same time it treads into supernatural territory through nightmarish dream sequences that feel unnervingly real." -VARIETY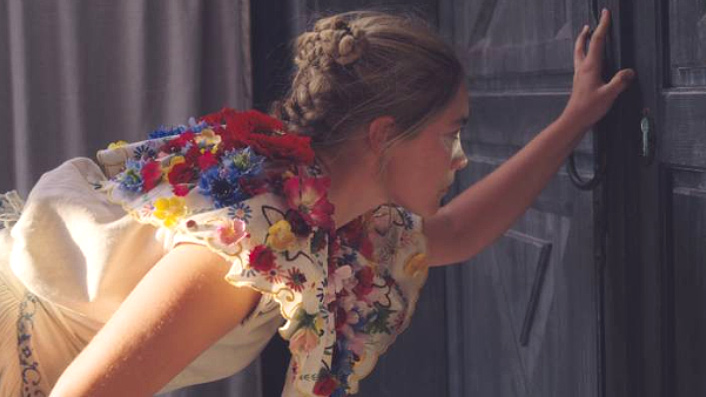 Jeez, Ari Aster. You take us from an intense portrayal of grief with Hereditary, and then with Midsommar plunge us into this tale of a young woman reeling from the murder-suicide of her family and whose relationship with a douchey boyfriend is in freefall. All the sunshine and bright countryside colours on display when they travel to a pagan village in Sweden can't shift the despondency hanging over this film, even if we're distracted by increasingly disturbing rituals. Sometimes meandering, but always interesting, this film that launched a thousand Halloween costumes will leave you wondering if sunlight really is the best disinfectant or if something hotter is required.
"Apart from an opening murder-suicide that harkens back to Hereditary's gruesome family tragedy, the film operates as a fascinating tonal inverse, swapping dread-filled chamber-drama turmoils for sun-kissed, at times goofy, creepiness." -AARON YAP, FLICKS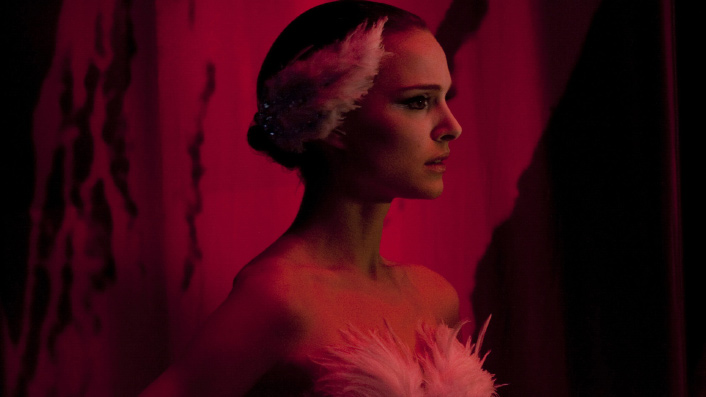 Natalie Portman commits big time in Darren Aronofsky's horrific thriller set in the world of ballet. Competitiveness and pressure combine to shatter Nina (Portman) mentally, and the actor sells every step of her mental disintegration just as assuredly as she performs on the stage. Yet another of Aronofsky's films to channel the nightmarish—perhaps reaching this thematic apex with mother!—Black Swan is a surreal, gripping account of the pursuit of perfection and the myriad ways this can prove supremely destructive.
"Climactic moments may induce nervous sniggering from audiences but such grandiose camp makes for a flamboyant and vivid contemporary classic." -ANDREW HEDLEY, FLICKS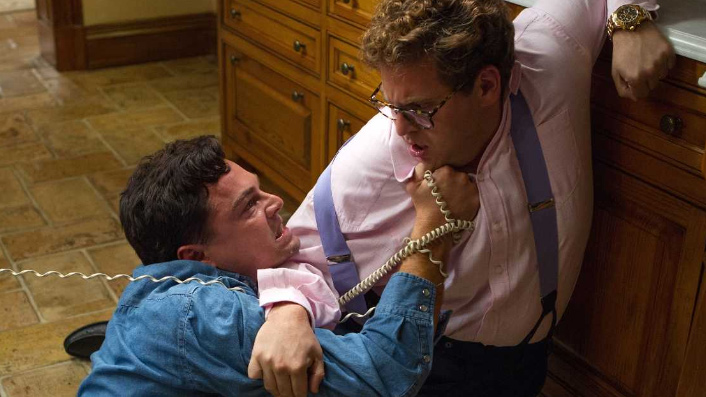 Only a movie magician like Martin Scorsese could make a three-hour-long film about an irredeemable scumbag super entertaining and endlessly rewatchable. As mega-rich stockbroker Jordan Belfort, seen snorting cocaine off a hooker's backside in the film's opening minutes, Leonardo DiCaprio made a perfect transition to comedy (and put to excellent use again in Once Upon a Time in Hollywood). Much like Goodfellas, Scorsese allows the audience to enjoy the guilty pleasures of criminal excess before burning the entire facade into ash.
"Although the soundtrack is excellent, and it is Scorsese's funniest film by some distance, Wolf is neither musical nor comedy, more a riotously dayglo Goodfellas." -MATT GLASBY, FLICKS
Where to watch The Wolf of Wall Street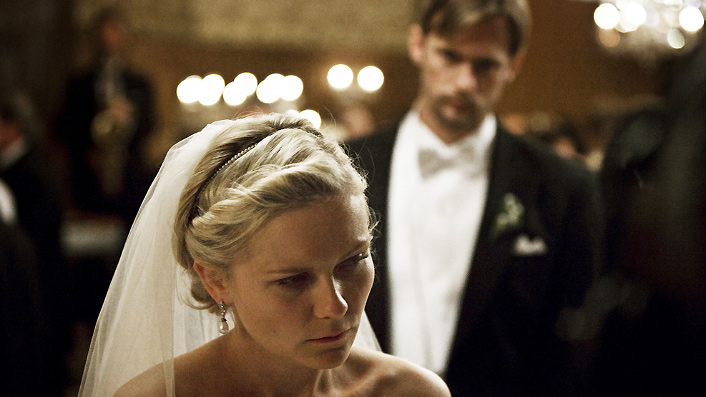 Cinema provocateur Lars von Trier delivered a stomach-turning serial killer movie this decade as well as two films named Nymphomaniac, yet it's this relatively modest drama of two disconnected sisters (Kirsten Dunst and Charlotte Gainsbourg) that proved to be his most affecting work in the last ten years. Well, OK, there's also an incoming planet that threatens to destroy all life on Earth (LOL classic Lars) but it underpins a tangled relationship between strained siblings: one who calmly embraces the end, the other who cannot stop panicking. Haunting, humane, uncompromising, and unforgettable.
"Pitched as a beautiful movie about the end of the world, Melancholia succeeds." -STEVE NEWALL, FLICKS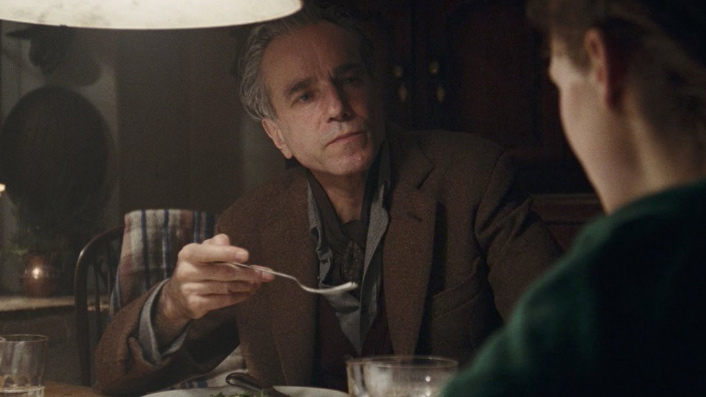 In director Paul Thomas Anderson's delicate and opulent drama, Oscar-winner Daniel Day-Lewis played of the most slappable characters of the decade. As renowned dressmaker Reynolds Woodcock, Day-Lewis excelled at mentally punishing his new muse (the equally fine Vicky Krieps) for every small nuisance—even a breakfast chat makes him pissy. However, Woodcock's sister (a superbly vicious Lesley Manville) keeping this toxic man in check, and as Krieps comes into her own, this classily executed three-hander threads its warped relationships into a rich cinematic garment of its own.
"Everything about the production is immaculate: the clothing, the camerawork and Jonny Greenwood's score, alternatively opulent and haunted. The performances are also excellent, particularly the hard-to-read Krieps and Lesley Manville as Reynolds' hawk-eyed sister/enabler. As the mincing mansplainer-in-chief, Day-Lewis is predictably committed in his Last Ever Role™, an angry vein in his forehead working overtime." – MATT GLASBY, FLICKS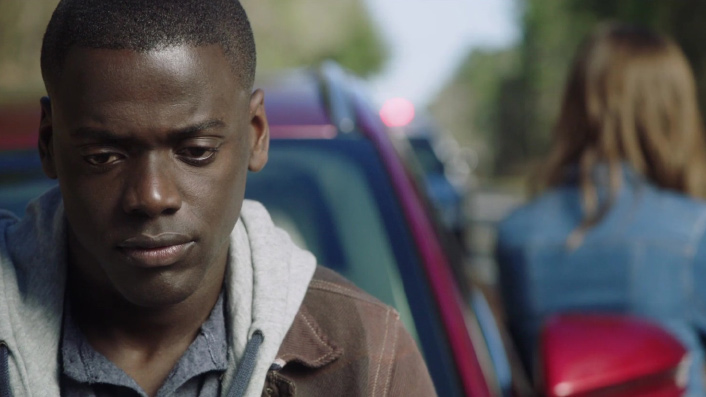 Jordan Peele's directorial debut is a chilling racism horror, unsurprisingly not short on laughs given the writer/director's background, but also completely successful at cementing our investment in a meet-the-parents trip that sees Chris (Daniel Kaluuya) endure more than awkward conversation. Interracial dynamics are explored, then dragged into full-blown white supremacist mad scientist territory, all while Peele keeps a steady hand on the rudder and never lets too much disbelief creep in. No wonder he won a Best Screenplay Oscar, even with the odds usually stacked against genre pics. As seems to be the way with some of the decade's freshmen directors, the economical elegance of Get Out was absent from Peele's second film, the nonetheless intriguing Us.
"Employing genre conventions in service of skewering and exposing the insidious nature of racism, it suggests the iconic, politically charged, zeitgeist-defining wallop of your Romeros and Carpenters of yesteryear." -AARON YAP, FLICKS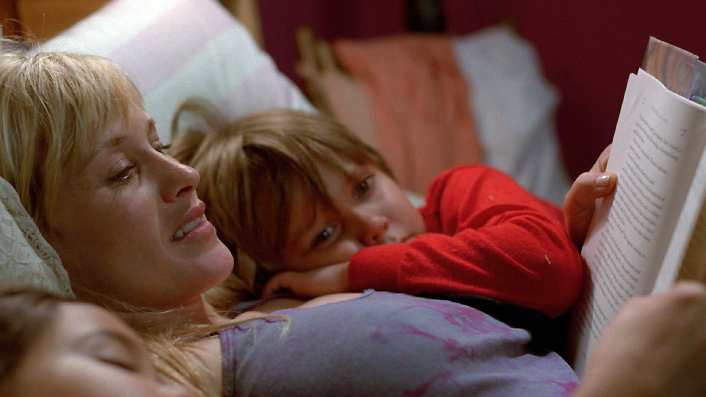 Made over 12 years,  Richard Linklater's ode to childhood and family watches a boy (Ellar Coltrane) age and change, along with those around him. Patricia Arquette's maternal performance is a standout, and Linklater conjures emotive, naturalistic performances from all his cast, so as the film works its magic and the years pass by, one can't help but be captivated by the lives unfolding onscreen. A truly moving drama unfolding at a pace of its own, Linklater accurately trusts us to be moved by his episodically-shot pic.
"Boyhood is a staggering cinematic achievement, all the more so in how readily you'll lose yourself in this broadly sketched tale of a life rather than pick apart how it has been uniquely assembled." STEVE NEWALL, FLICKS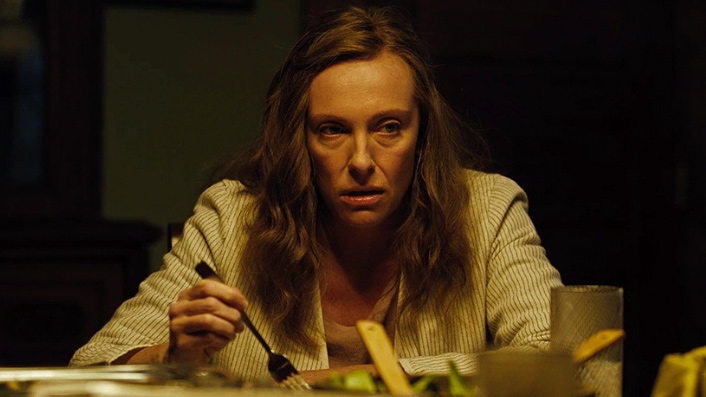 We don't know whether to shake Ari Aster's hand or stay the fuck away from him for creating such an effective logic-skewing nightmare of a film about a family dealing with the loss of their matriarch. Opening with a brilliant house-within-a-dollhouse shot, Aster offsets expectations from the very beginning and uses that mild bewilderment throughout the film—feelings strongly anchored by a dynamite Toni Collette. Watching Hereditary is like having acupuncture needles placed all over your body for 100 minutes, before being pushed down a staircase for the final 20.
"The ensuing two hours is like Polanski on uppers: one long, paralyzing, highly unsettling psycho-drama, suffused with awful, exhausting dread, and disrupted by discombobulating detours into the occult." -AARON YAP, FLICKS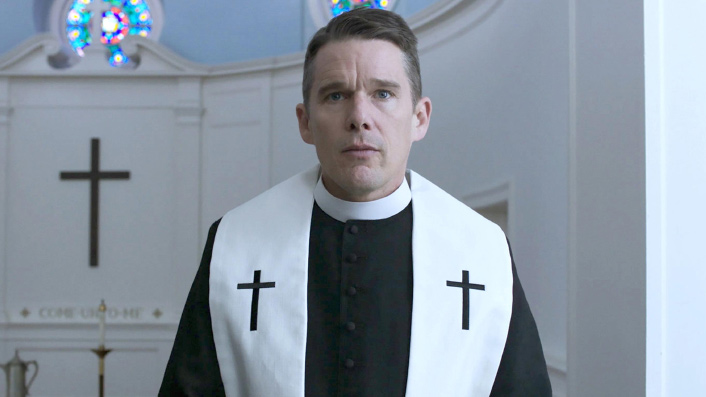 It's easy to forgive writer-director Paul Schrader for churning out god-awful The Canyons and a couple of forgettable Nic Cage shitters this decade when he also blessed us with a soul-stirring classic like this. In a career-peak performance, Ethan Hawke plays a calm but conflicted minister challenged by the needs of the environment conflicting with the needs of his small congregation. Thoroughly exploring the inner workings of the American mega-church scene while relaying climate crisis fears lurking in the minds of young families, Schrader's masterfully measured drama unfurls into an ending that proved to be one hell of a litmus test.
"Prior to First Reformed, few things could have intrigued me less than the idea of Ethan Hawke as a Catholic priest struggling with his faith; days after viewing it's all I can think about. Crazy!" – KATIE PARKER, FLICKS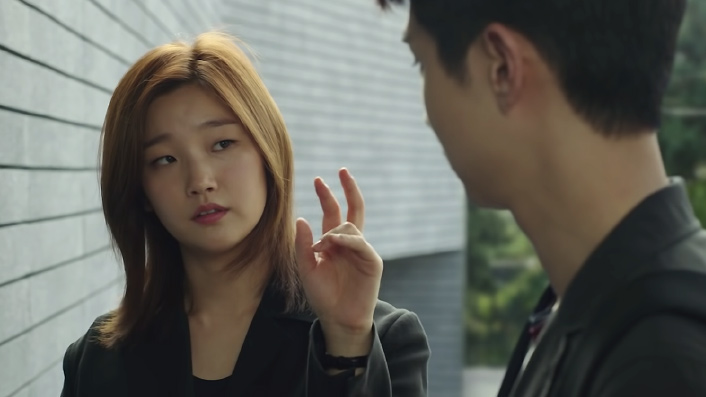 Bong Joon-Ho, director of whack-a-doodle treats like Okja and Snowpiercer, delivered a far more grounded home invasion drama this year—and scored himself the Palme d'Or at the Cannes Film Festival. When a young man from a poor background finds an opportunity to pose as the private tutor for a rich family's child, it allows the rest of his family to covertly con their way into the mansion. There's no good guys or bad guys in this tale; just flawed and complex human beings maligned by the stretches of inequality. Even if you're not here for the social statements, Bong's still crafted a stunningly shot, continually intriguing, bone-rattling thriller that—we dare say—is simply flawless.
"It's a gripping, frequently funny and often nerve-wracking film in which one family's attempt to survive modern capitalism may just show that some of us already live a somewhat dystopian existence." -STEVE NEWALL, FLICKS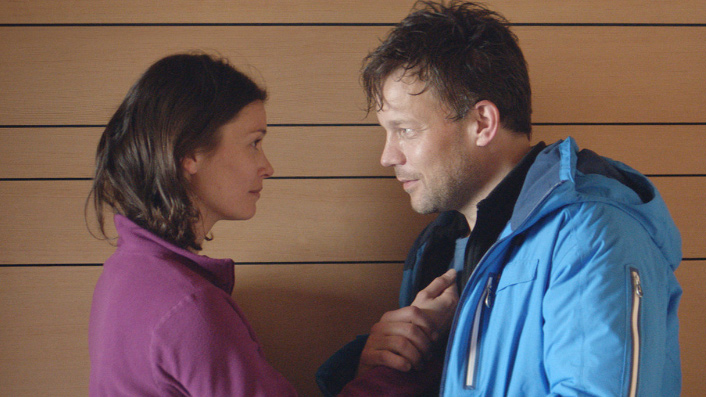 A moment of cowardice shatters the veneer of masculinity for a father on a ski trip with his family, to our squirming comic delight. Once Tomas (Johannes Bah Kuhnke) has left his family to fend for themselves during an avalanche, scared shitless even though no one comes to any harm, it's a tough road to reclaiming their respect—Tomas only looks the more feeble in the process. Again, that's to our awkward enjoyment in Ruben Östlund's pitch-perfect black comedy.
"One disaster leads to another when one cowardly action becomes the gravitational point of some damn fine comedy that's as dry as it is black." -LIAM MAGUREN, FLICKS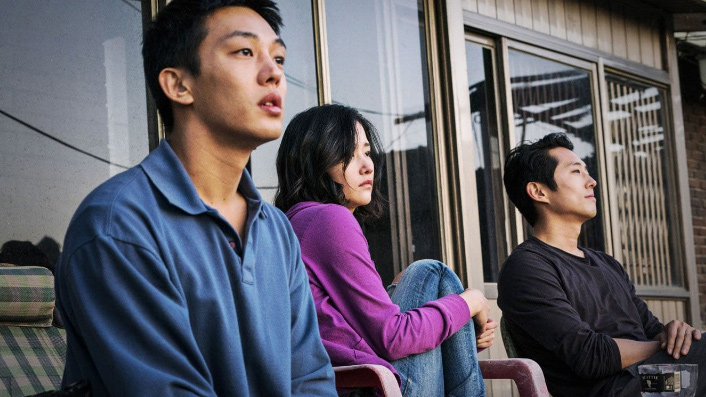 Undeniable proof that The Walking Dead's Steven Yeun should play Bruce Wayne someday. This endlessly compelling, slow-boil, two-and-a-half-hour mystery from South Korea centres on a love triangle that starts with an aimless young man (Yoo Ah-in), the reintroduction of a childhood friend (Jun Jong-seo), and the suave rich dude (Yeun) who comes between them. To say any more would be a crime against this film and its majestic ability to surprise, awe, and shock at every gradual turn. We will say this: it contains a shot of the setting sun that you will never forget.
"Riffing on, rather than adapting, the short story Barn Burning by Japanese literary legend Haruki Murakami, Burning is a long, languid and deeply contemplative portrait of male desire – and male jealousy." KATIE PARKER, FLICKS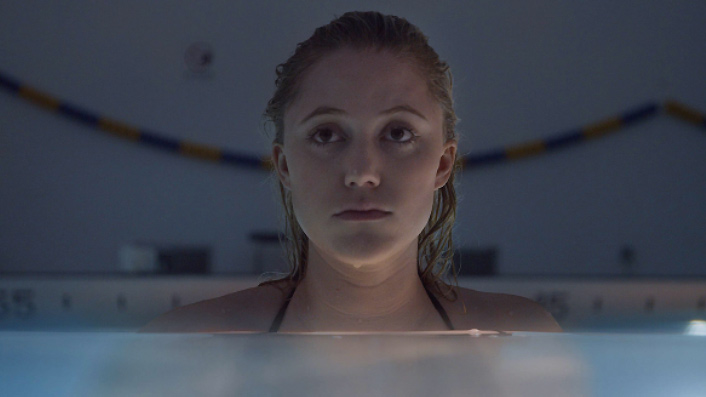 David Robert Mitchell's ingeniously simple premise—a curse passed on by sexual intercourse—adds a freshness to horror movies' traditional punishment of promiscuity, housed within a film that honours Romero and Carpenter without being a retread. Jay (a great Maika Monroe) finds herself pursued by a supernatural entity after a sexual encounter, one that is invisible to others, can take many forms, and relentlessly walks towards its victim. Suddenly she—and we—are looking into the distance for any such sight, unsettled and considering the morality of escaping a gruesome demise by passing this on to another.
"An icy synth score is the perfect complement to this slice of suburban dread, a hypnotic, utterly terrifying film that earns its place on the list of classic horrors by honouring what came before while staking out bold new ground." -TONY STAMP, FLICKS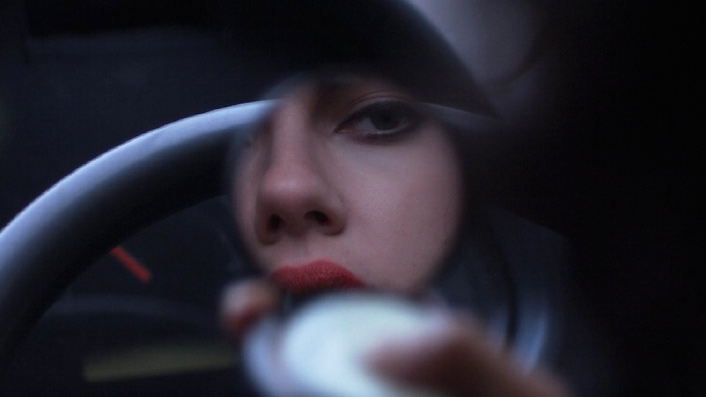 Jonathan Glazer largely stripped Michael Faber's novel of its Bad Taste-like alien food harvester subplot, and damn near all its narrative as well, in favour of a trippy, mesmerising tale of an alien on the prowl. The look and feel as the film shifts from gritty realism to gorgeous surrealism, accompanied by an ever-unsettling Mica Levi score, combine with Scarlett Johansson's mix of predatory allure and truly alien affect for a film that leaves its mark—even if it may be hard to pinpoint exactly what that is beyond the hypnotic spell cast in its most enveloping moments.
"A meditation on the human condition, a psychedelic, surreal sci-fi, a hidden-camera portrait of Glasgow, and showcase for a stunning performance by Scarlett Johansson." -TONY STAMP, FLICKS
In an era of unasked-for sequels, franchise milking and the mining of nostalgia, sure we were looking forward to a new Mad Max film, but who could have predicted it would prove to be our best film of the decade? Fury Road's brand of full-throttle action provided immense spectacle, director George Miller continued his world-building wonderfully while lending the film its own aesthetic, Tom Hardy and Charlize Theron were excellent (with the latter the real hero of Fury Road), the narrative had an interesting feminine focus, and every frame was a work of art. All that (and more), that's how this film took out top spot. We could watch this again right now, and might just do that.
"A modern action classic that's not beholden to contemporary or past stylistic trends, Fury Road is its own unique beast, perhaps beamed in from a parallel universe where the last thirty years of action movies have been this bloody good the whole time. Maybe it's called Battletruck there too." -STEVE NEWALL, FLICKS
Where to watch Mad Max: Fury Road
Check out part one or part two of our countdown.