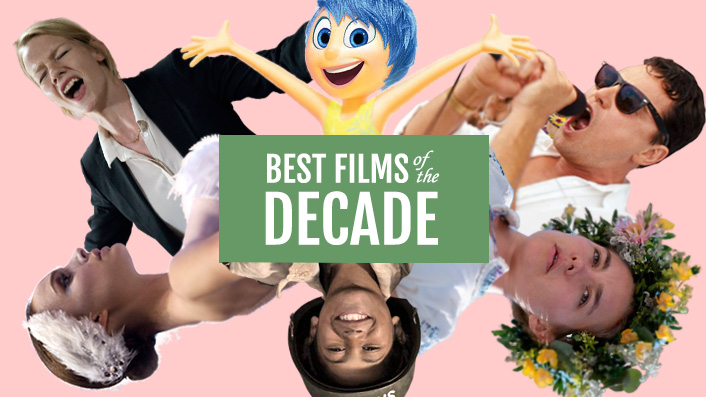 The Best 100 Films of last decade – Part 1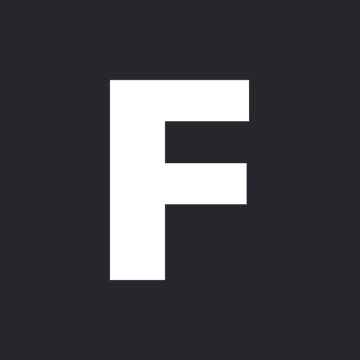 ---
As 2019 drew to a close, we looked back at an astonishing decade of film. In a series of features, our Best of the Decade coverage counted down the top films in a variety of genres, and now we present the definitive Best 100 Films of last decade. Animated fare sits alongside arthouse, highbrow beside horror, and plenty more.
Putting this together has been an excellent reminder of the strength of recent cinema, and a prompt to do a ton of re-watching (or, in a few cases, finally getting around to seeing). Hopefully, this is exactly what you get out of this countdown, too.
A big thanks goes out to our team of contributors, who were tasked with allocating 1000 points across their picks as they saw fit and then sweated over their individual best-of lists.
Shaping this list were Aaron Yap, Adam Fresco, Amanda Jane Robinson, Daniel Rutledge, Dominic Corry, Katie Parker, Sarah Thomson and Tony Stamp—as well as Liam Maguren, Paul Scantlebury and Steve Newall here at Flicks HQ.
Review quotes are taken from our coverage of films when we saw them—either on general release, at the NZ International Film Festival, or via streaming services.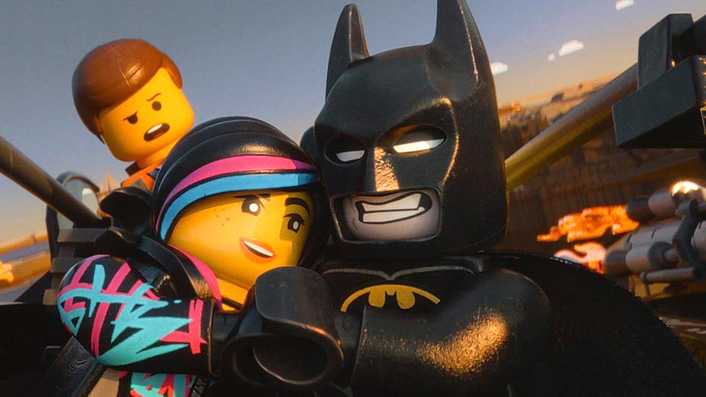 "While The LEGO Movie certainly isn't an intense psychoanalytical musing on the human condition (thank God), it is an animated family film so joyously creative, so continuously hilarious and so hyper-aware of what it means to play with LEGO that future product-based movies of its ilk should use it as a template." -LIAM MAGUREN, FLICKS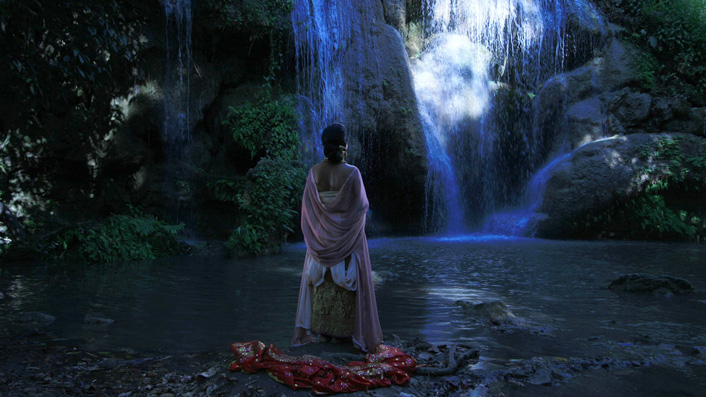 "If you are open, even in fancy, to the idea of ghosts who visit the living, this film is likely to be a curious but rather bemusing experience." -ROGER EBERT
More info on Uncle Boonmee Who Can Recall His Past Lives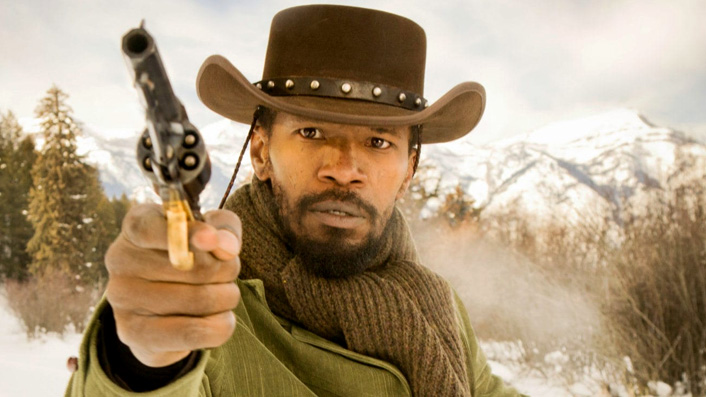 "Managing to be both a darkly hilarious, rollickingly entertaining ride of a movie and also nearly three hours long, with scene after scene of densely crammed, unmistakeably excessive Quentin Tarantino dialogue, Django Unchained is his most exciting, accessible and satisfying film for ages." -STEVE NEWALL, FLICKS
Where to watch Django Unchained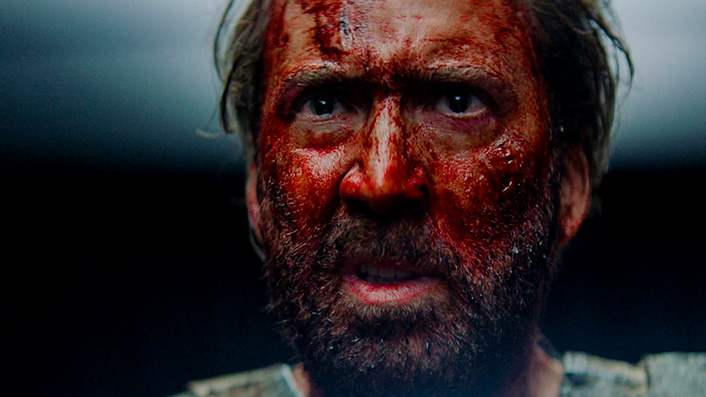 "Explaining Mandy is tricky. Is it an eighties pastiche? A goof presented as high art? An excuse for Nic Cage to bug his eyes out a lot? It's all of these, but to really understand the soul of the film it needs to be experienced." -TONY STAMP, FLICKS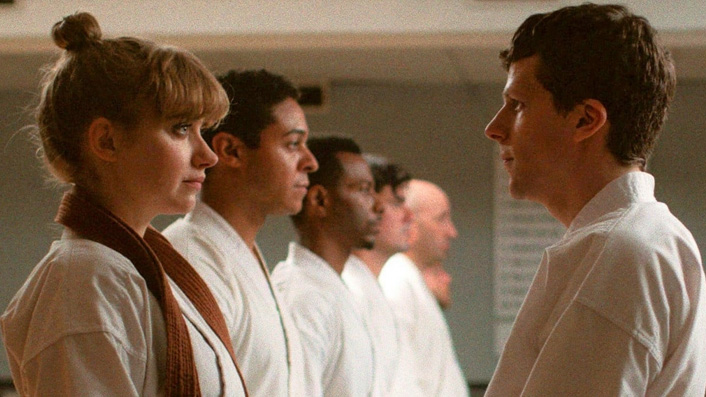 "Bone dry and black as Sensei's obi/belt, writer/director Riley Stearns' The Art of Self Defense marries stilted delivery absurdist tragicomedy (à la Yorgos Lanthimos' The Lobster) with a narrative you'd believe could be transplanted from the nastiest corners of Reddit." SARAH THOMSON, FLICKS
More info on The Art of Self-Defense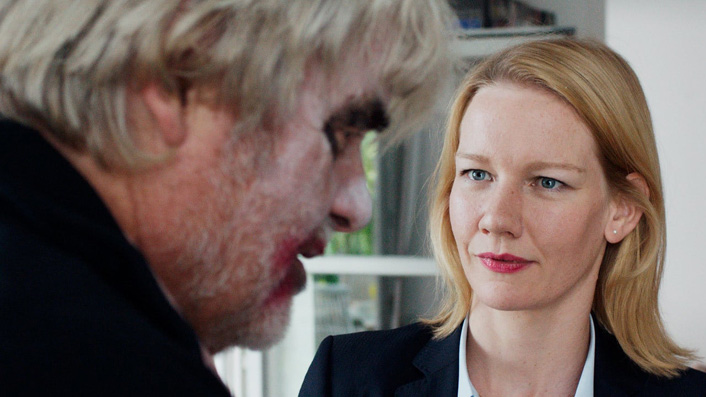 "From the opening scene, in which our protagonist turns an innocent courier delivery into a work of performance art, this film delivers surprises, shocks and cringe-inducing comedy at an impressive rate." -PAUL CASSERLY, FLICKS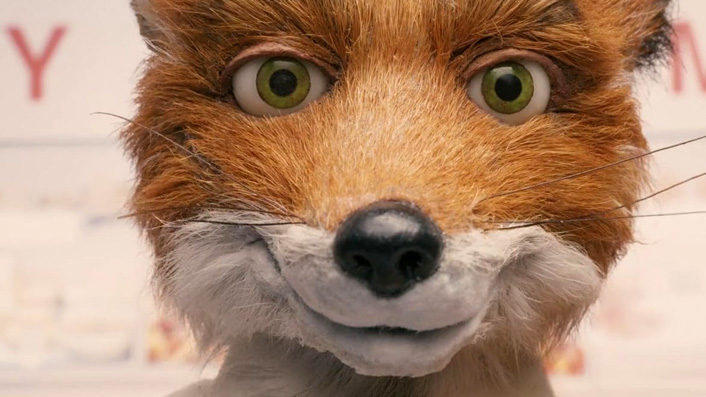 "Containing everything from mundane minutiae to sublime epiphany (the Zissou-type moment with the wolf at the end), it's a film where tender care and the joy of creation shows in every frame. Literally." -ANDREW HEDLEY, FLICKS
Where to watch Fantastic Mr. Fox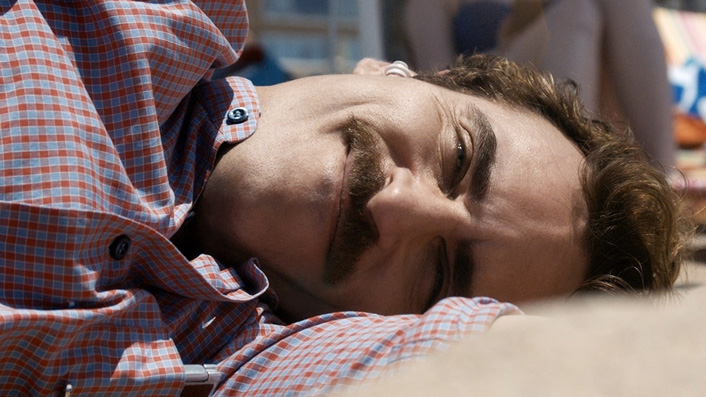 "The result is a winningly unique ROM-com boasting achingly human joy and melancholy."-STEVE NEWALL, FLICKS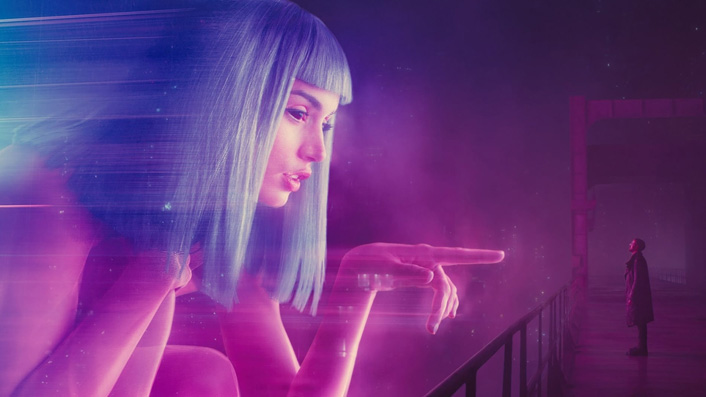 "Denis Villeneuve is some kind of cinematic magician. He bounces between genres, masters them all, and has now resurrected a 35-year-old classic and made it his own. It's like he soaked in the essence of Blade Runner and channelled it into this new story, which continues the original's themes regarding sentience, expands on them, then adds new shades of grey." -TONY STAMP, FLICKS
Where to watch Blade Runner 2049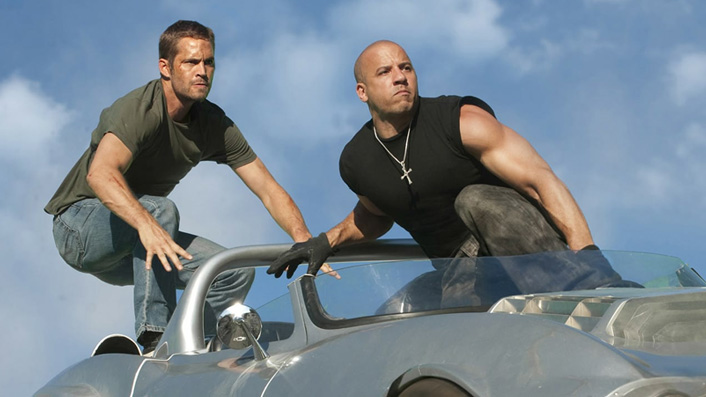 "Don't think for a second that cars aren't pivotal to the film, however. They are the items that set up the film's tussle between heroes and villains and take up the last fifteen minutes in an embrace of crashes and sheer physical impossibility." -STEVE NEWALL, FLICKS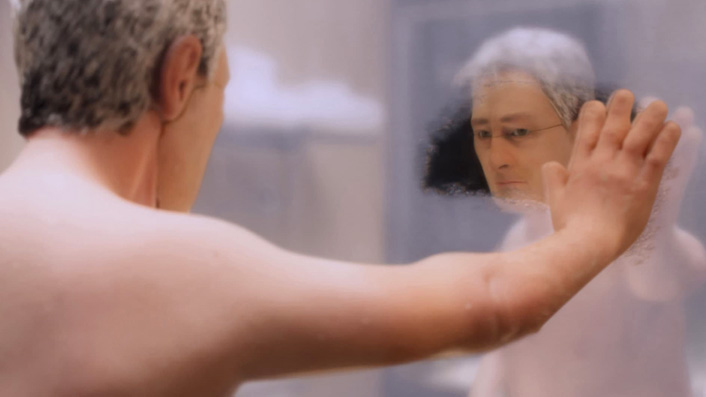 "What's extraordinary is the puppets themselves, which are painfully expressive even if it's only boredom and bafflement they're feeling. Tellingly, each is creased above the eyes, as if you could pick open their brains and gaze inside (a regular feature of Kaufman's oeuvre)." MATT GLASBY, FLICKS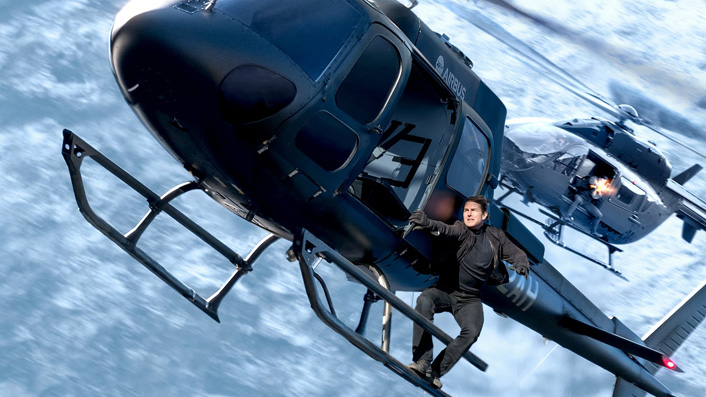 "Fallout is a resounding anomaly: the dizzying high of a 20-year-old blockbuster franchise coming into its own at film #6 — and it's a glorious thing." -AARON YAP, FLICKS
Where to watch Mission: Impossible – Fallout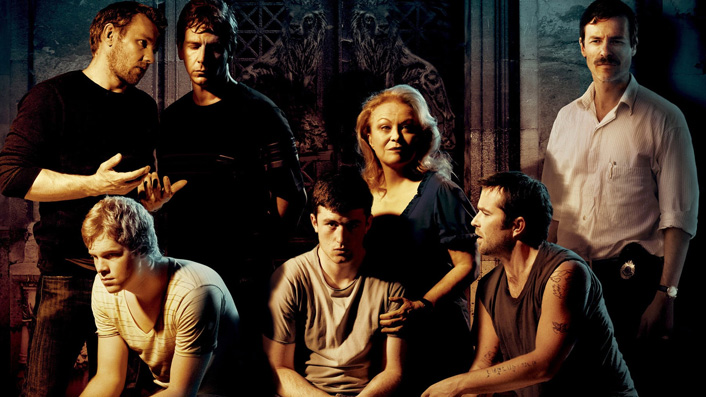 "David Michod's debut feature is a gripping crime-drama, showcasing the best work Australian filmmaking talent has to offer and finding new riches to mine in a genre well-trodden across the ditch." -ANDREW HEDLEY, FLICKS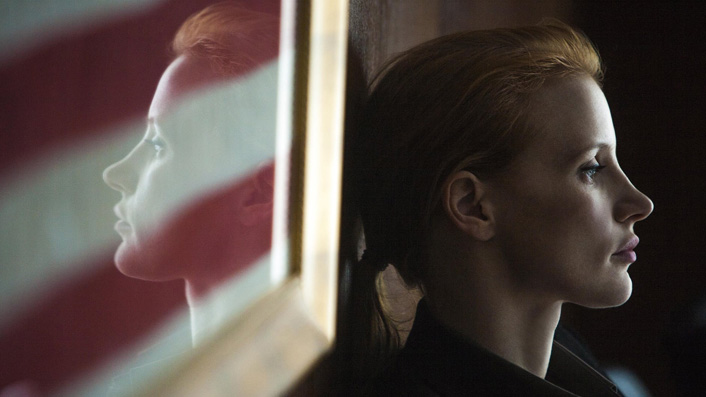 "Somewhat unsurprisingly given her Oscar triumph with 2009's The Hurt Locker, director Kathryn Bigelow believably depicts the gritty, lived-in and tense world of intelligence operatives before building to an inevitable, yet nerve-wracking, conclusion." -STEVE NEWALL, FLICKS
Where to watch Zero Dark Thirty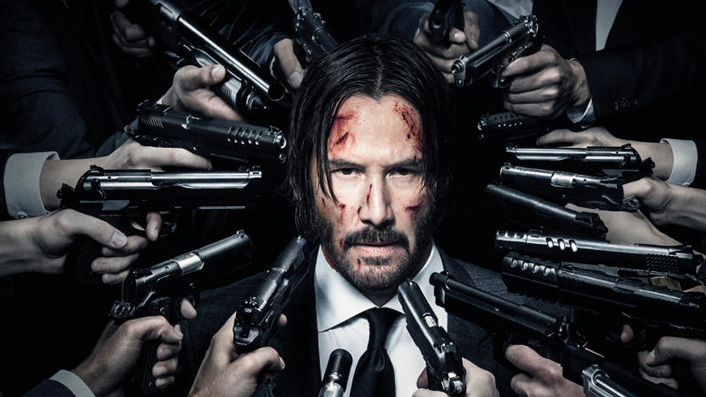 "Chapter 2 transforms Wick's clockwork, ritualistic headshots into something alternately musical and surreal. It's the sort of film that sees a perverse ballet duet in a staircase tumble and doesn't forget the resourcefulness of a well-placed pencil." -AARON YAP, FLICKS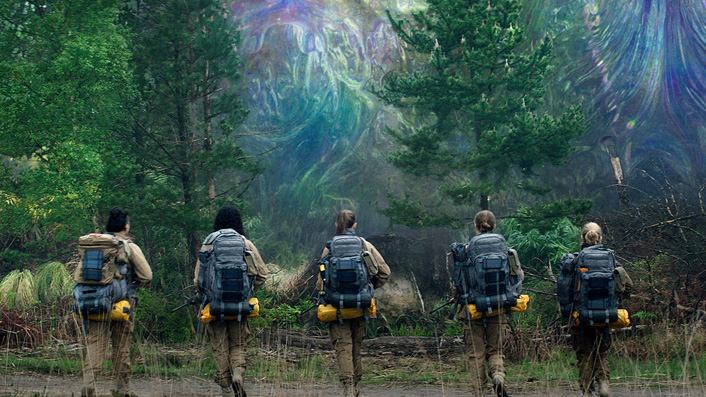 "[Garland] also makes his own mind-bending contribution to the third act, playing Kubrick to Vandermeer's Clarke as Annihilation defiantly declares "so what if we can't show that, try writing this"." -STEVE NEWALL, FLICKS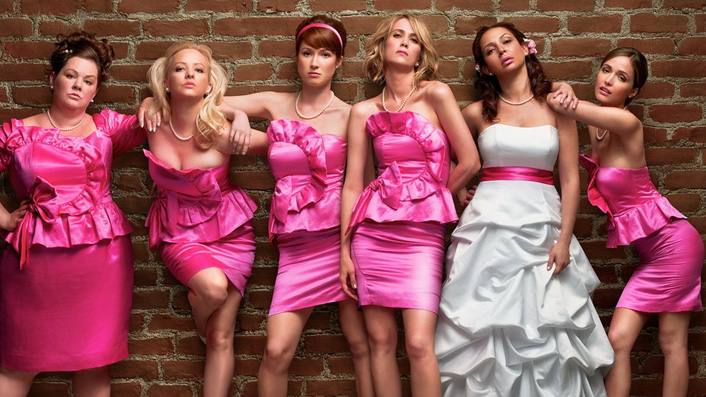 "A surprise mega-hit in America, Bridesmaids is the latest movie to be celebrated as a victory for women-focused popcorn movies. But whilst it's nice to see a comedy starring females who were cast for their talent, not their hotness, this succeeds not because of its gender focus but because it has universal truths to observe about friendship, jealousy and self-contentment while also being very sharp and funny." -DOMINIC CORRY, FLICKS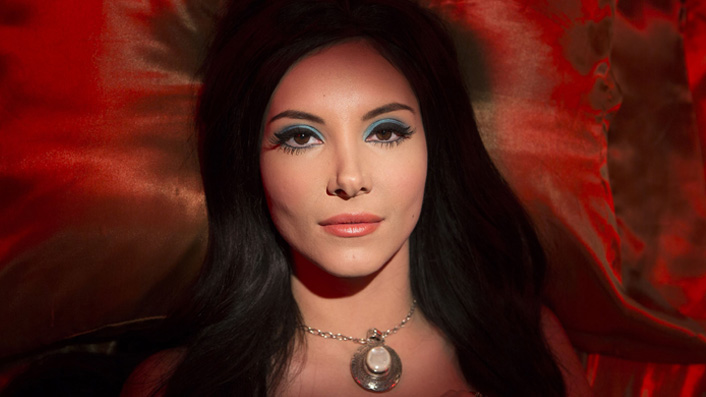 "The level of obsessive detailing by filmmaker Anna Biller permeates every facet of The Love Witch, making for viewing that will captivate, while pondering about what the film has to say about screen portrayals of women and men will come later." -STEVE NEWALL, FLICKS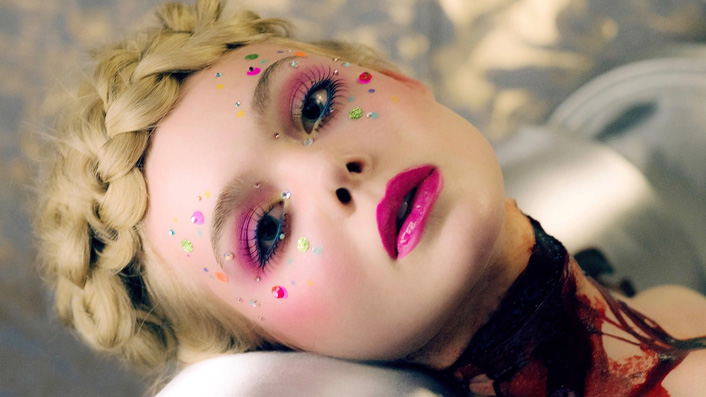 "Bold, bloody, and kind of boneheaded, Nicolas Winding Refn's latest isn't for everyone. A wallow in the world of high fashion, it unfolds like a glitter-bombed nightmare." -TONY STAMP, FLICKS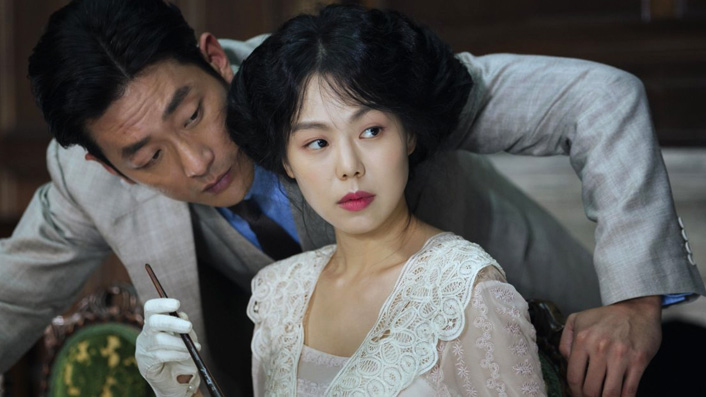 "It's the director's sexiest film by far, but also his funniest, and he remains unafraid to follow the story to some very dark places. A spiritual sequel to Stoker, The Handmaiden is equally opulent and devilish." -TONY STAMP, FLICKS
Sign up for Flicks updates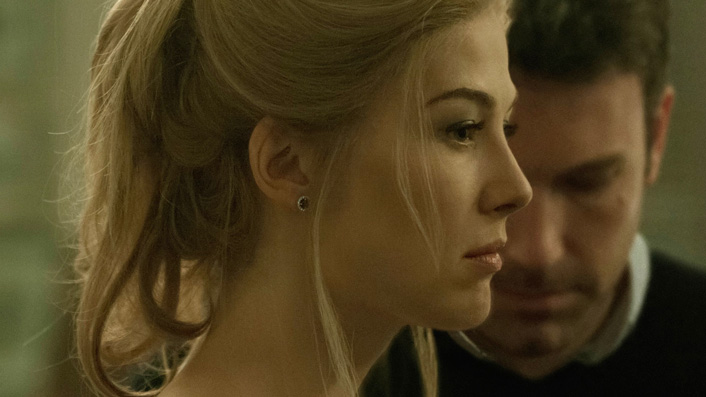 "There's little room for Fincher-isms here. With a ton of story to get through, his directorial flourishes feel limited to precise, eerie lighting of scenes that are more pacey than he usually delivers – and for good reason, since Gone Girl feels like it moves along at a clip, yet still clocks in at 2 hours and 29 minutes." STEVE NEWALL, FLICKS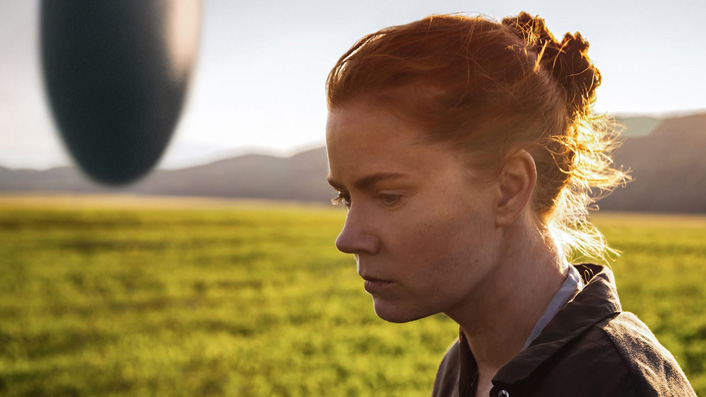 "The opening montage, which delicately frames our hero – linguist Louise Banks (Amy Adams) – in domestic tragedy, might be the most moving since Up." -MATT GLASBY, FLICKS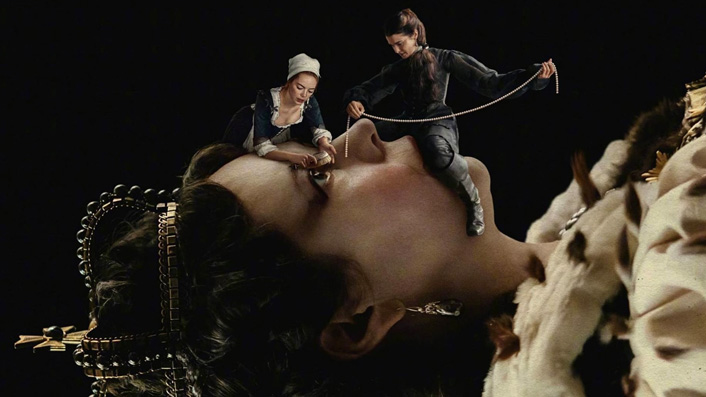 "With a suitably opaque—and for some perhaps a little bit infuriating—ending, The Favourite is a rare period drama that goes beyond merely re-hashing a sensationalised past. Instead, Lanthimos uses this fascinating, and apparently forgotten, moment in history to create a strange, twisted and darkly funny love story that is truly one of a kind." KATIE PARKER, FLICKS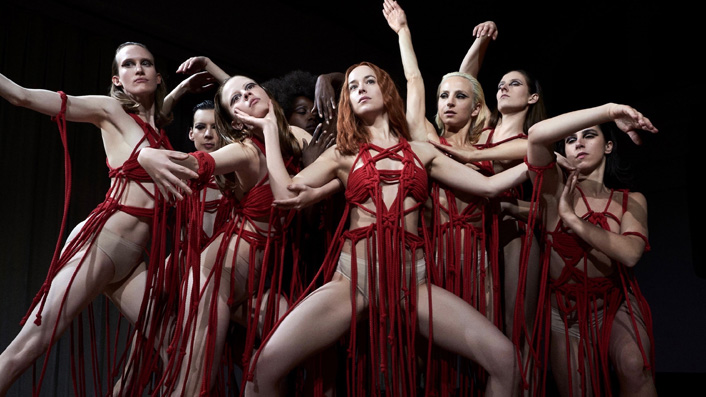 "It does make for a lengthy sit, and understandably some will balk at its excessive exposition. But it's also genuinely mesmerising, sustaining a two-and-a-half-hour duration with lashings of camp, rhapsodic dance choreography and wildly unpleasant body-horror that somehow doesn't even begin to prime us for the orgiastic freefall of a climax." -AARON YAP, FLICKS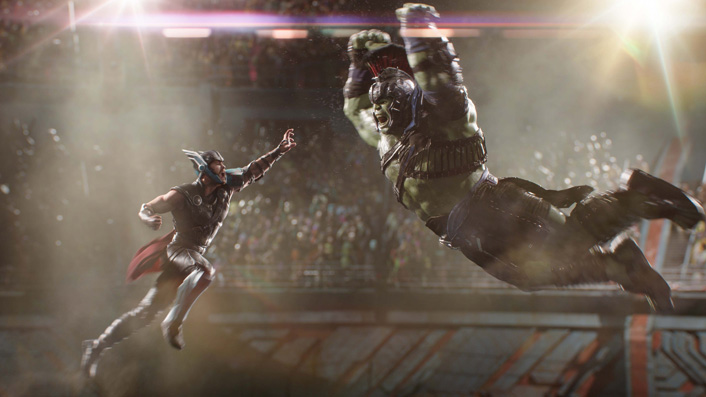 "Just as in 2011's Thor, the best fight scene is a kind of throwaway one at the start of the film – but unlike that first movie and definitely unlike 2013's The Dark World, this new one makes no apologies for being a comedy first and anything else second. Yes, it's a superhero movie and it does have action in it, but it's almost as if that stuff gets in the way of the jokes." -DANIEL RUTLEDGE, FLICKS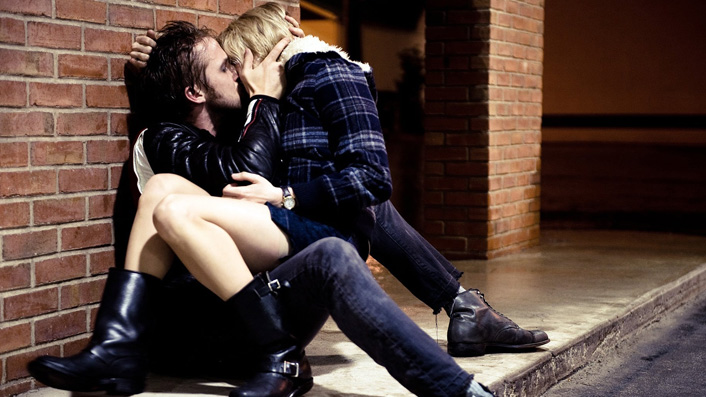 "[Blue Valentine's] sense of realism comes just as much from Cianfrance, who almost dissolves the illusion of film-making: sex scenes are filmed at uncomfortably close range, the soundtrack is sparse yet thoughtful, and the editing is admirably patient. It's not easy to watch but the truth usually hurts." -REBECCA BARRY HILL, FLICKS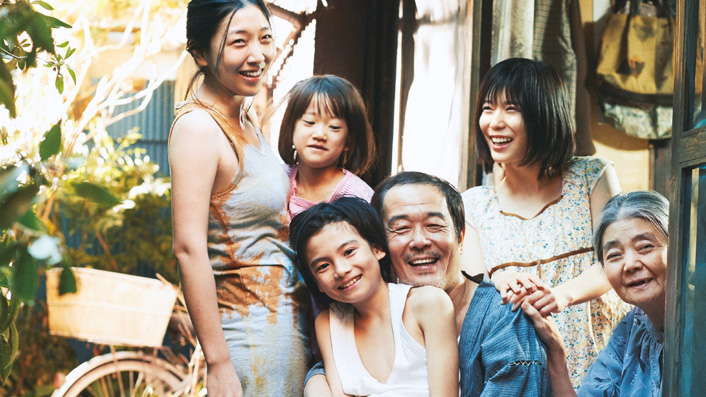 "The film is an expert study in what holds people together in mundanity and in crisis—love and care, sure, but also alibis. No wonder it won the Palme d'Or." -AMANDA JANE ROBINSON, FLICKS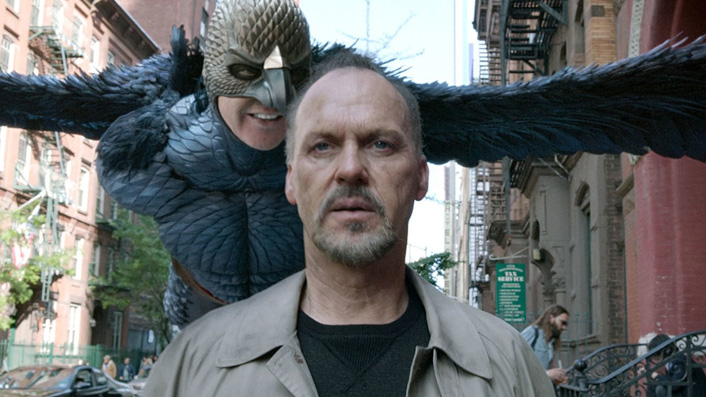 "What really lingers is the sense that, as we float down these chaotic corridors, anything can happen and, indeed, probably will. To be surprised at the cinema may be rare. To be amazed is something else entirely." -MATT GLASBY, FLICKS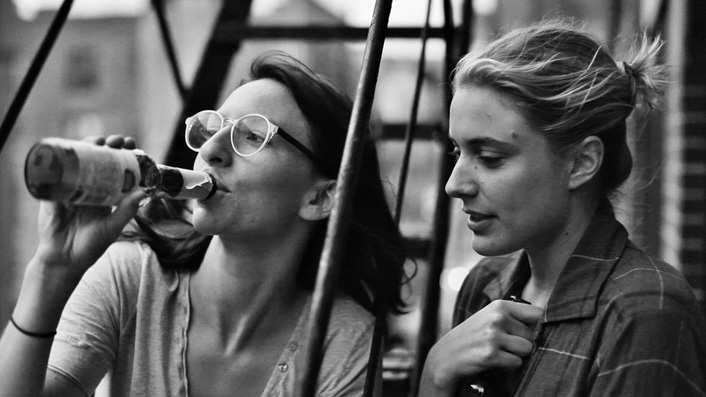 "Deliberately recalling Manhattan and the French New Wave, Sam Levy's black-and-white cinematography is entrancing, and Baumbach captures the odd moments of joy (Frances dancing across the NY intersections) and pathos (Frances and Sophie catching eyes across a room) that come with being young and lost." -MATT GLASBY, FLICKS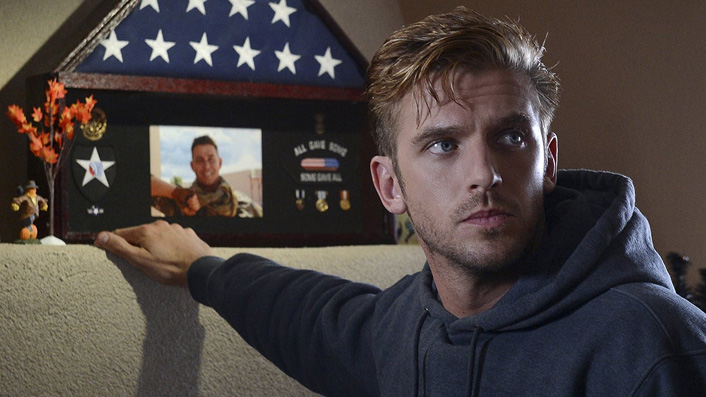 "From Adam Wingard and Simon Barrett, the prolific writer/director team who brought us You're Next  […] The Guest is a wry, revved-up 1980s-style psycho-thriller that barely puts a foot wrong." -MATT GLASBY, FLICKS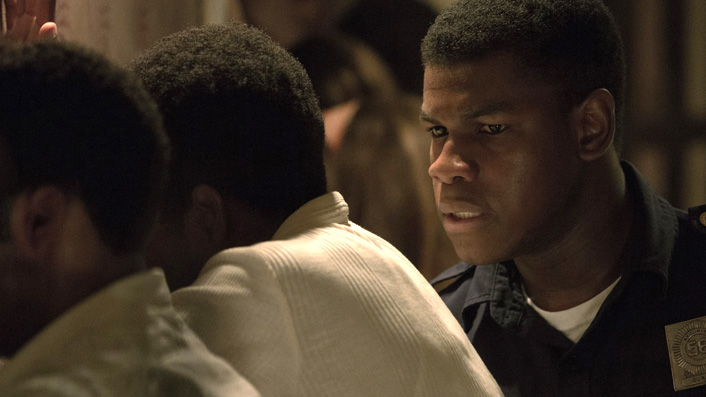 "This is a story whose potency is amplified by being released now, as the Donald Trump regime emboldens white supremacists and intensifies racial divisions in America. If you want to have a nice time out at the movies, this is not a good idea; but if you believe in the adage that not knowing about history's mistakes dooms us to repeating them, this is an absolute must-see." -DANIEL RUTLEDGE, FLICKS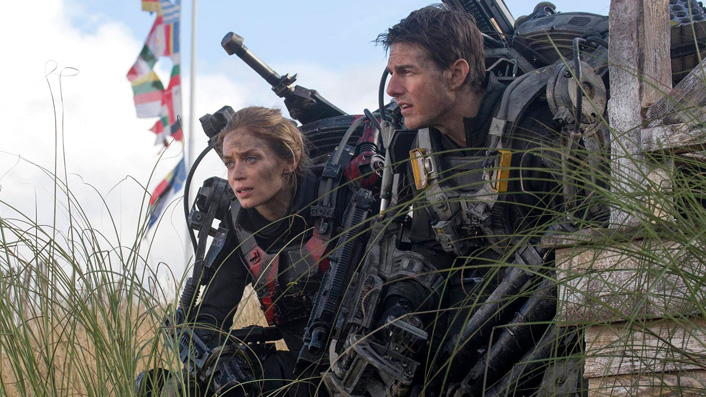 "Rather than the squeaky clean enigmas of late, he [Cruise] plays Cage, a smarmy PR guy who'd rather commit blackmail than help fight an alien invasion. He's punished for that choice repeatedly, and a lot of the humor in the film comes from how far out of his depth he is from the get-go." -TONY STAMP, FLICKS
Where to watch Edge of Tomorrow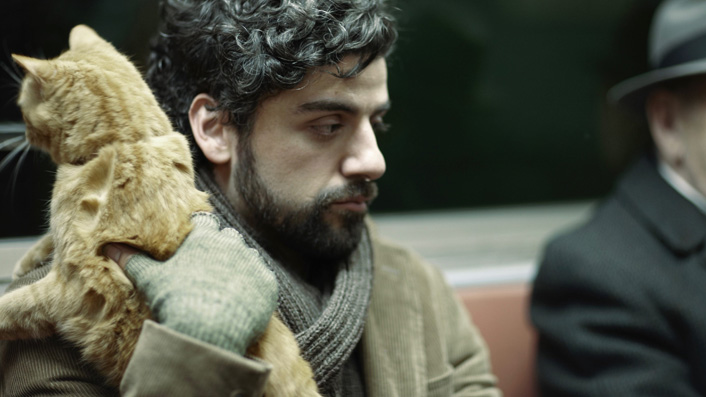 "While there's humour to be found in the various depictions of folk music in the film, it's no A Mighty Wind, and the patience afforded to showcasing Isaac's several, stirring, heart-stopping performances conveys sincerity and respect on the Coens' part. Inside Llewyn Davis is pure Coens and at the same time, unlike anything they've made: it's a beautiful, unassuming, rewarding ache of a movie." -AARON YAP, FLICKS
Where to watch Inside Llewyn Davis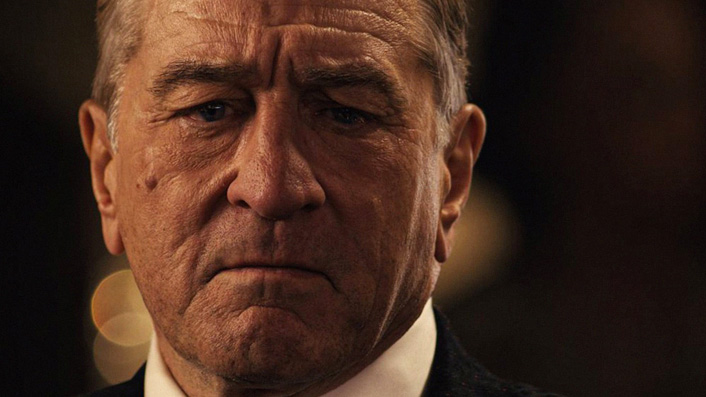 "While the experience of watching these senior cinema titans come together with such late-career gusto does partially elicit a nostalgic Goodfellas: Endgame vibe about it, the film is ultimately a richly layered, deliberately pensive dismantling of the myth and swagger generally associated with its creator's iconic gangster opuses." -AARON YAP, FLICKS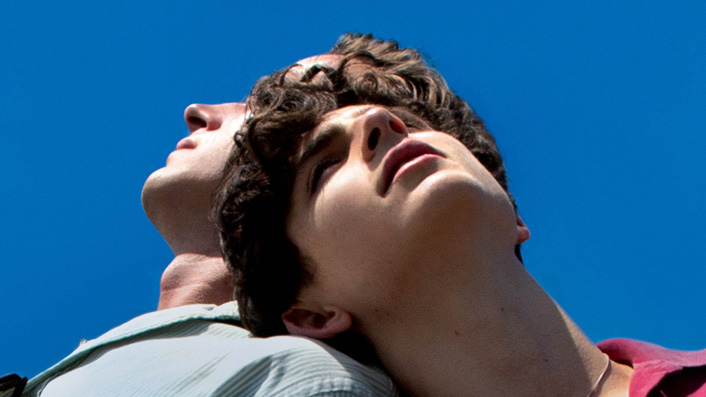 "Bathed in sensual specificity and seductive, languorous rhythms, the film throbs with the seismic feeling of discovering a whole new world, then having it completely crumble at your feet." -AARON YAP, FLICKS
Where to watch Call Me By Your Name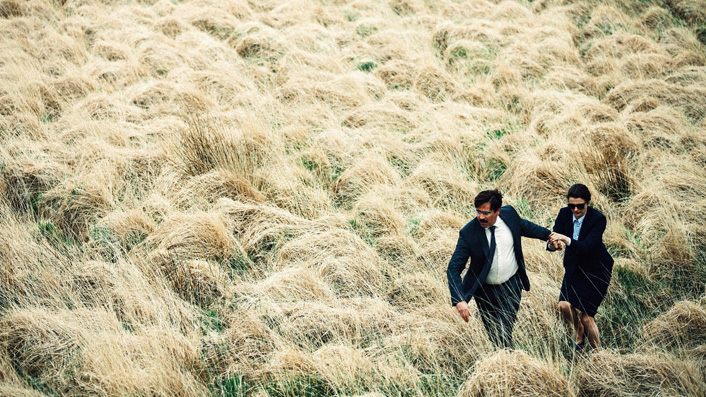 "For the most part eliciting chuckles, with the odd belly laugh thrown in, this offers an ever-watchable examination of social mores that strangely leaves one's heart untouched, even as it sweeps a broom through modern relationships." -STEVE NEWALL, FLICKS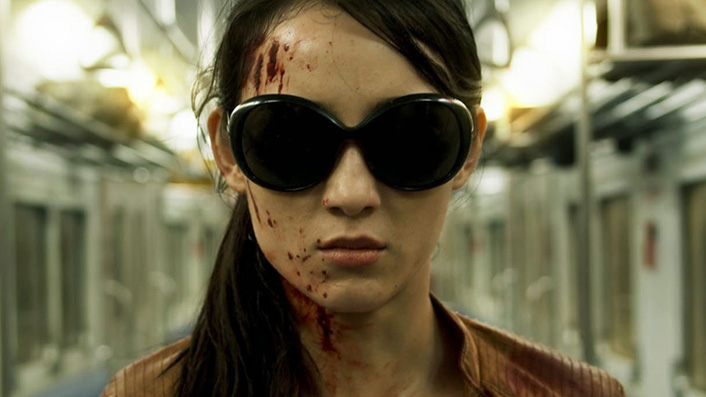 "The fighting and stunt scenes are integrally intertwined with the narrative, but the latter serves to break them up, bringing a high anticipation for their arrival and an opportunity to reflect when they have passed – needed recovery from the spectacular brutality, choreography and cinematography served up." -STEVE NEWALL, FLICKS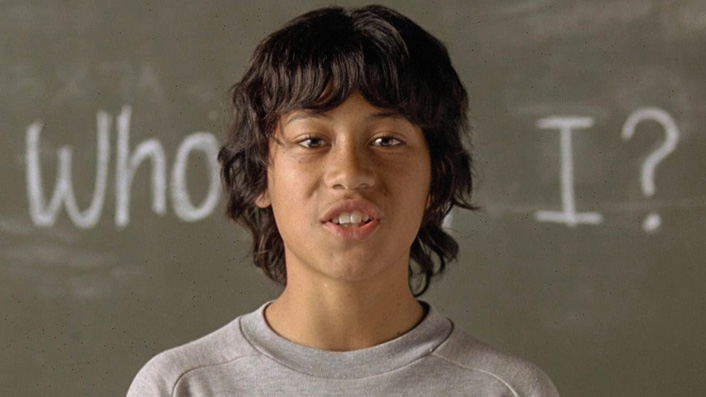 "This story about the gap between youthful potential and the puzzling mystery of adulthood is a feel-good, warm-hearted salute to the virtues of rural New Zealand. And it's our best film in years." -ANDREW HEDLEY, FLICKS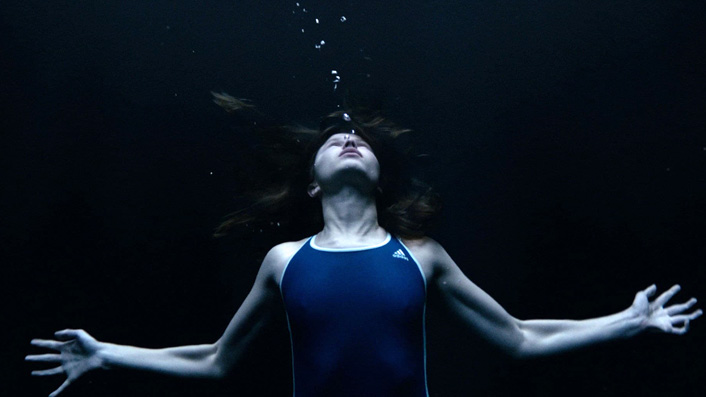 "Thelma exerts a grip of its own, not least when it presses against other genres, leaching details from both science fiction and horror." -NEW YORKER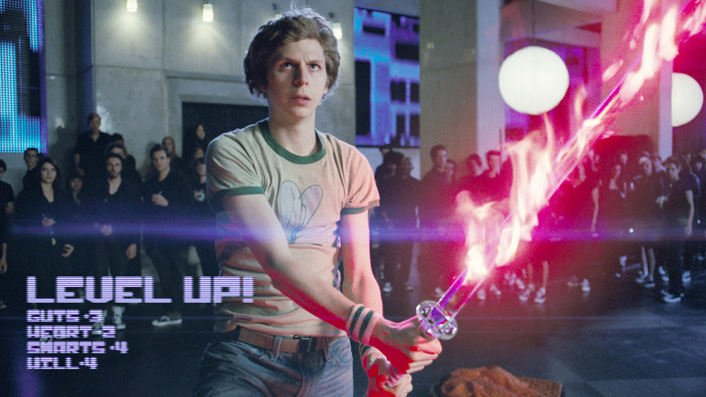 "This wacky oddity is probably less likely to draw older crowds but deserves to be seen. Colourful, contemporary and akin to cinematic candy, Scott Pilgrim is continuously funny and endlessly inventive." -ANDREW HEDLEY, FLICKS
Where to watch Scott Pilgrim vs the World
Check out part two of our countdown—or skip to the top 20.