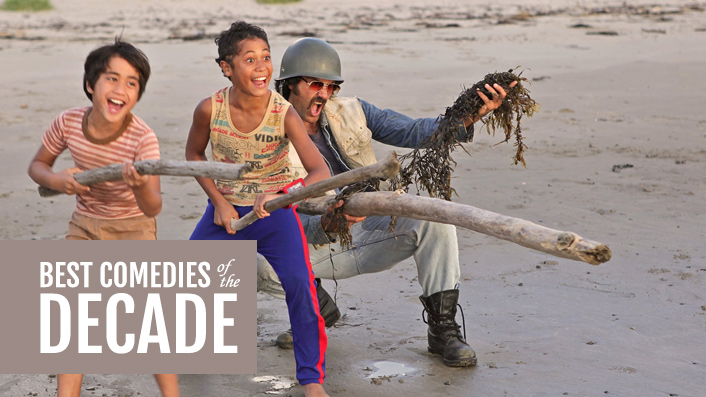 The best comedies of last decade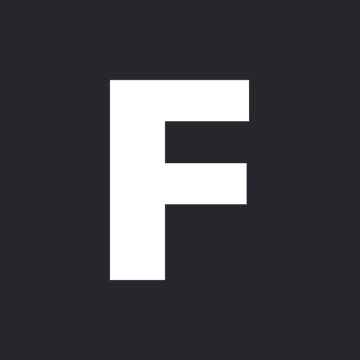 ---
Whether you like your comedies darkly sinister, over-the-top outrageous, fun for all the family, or straight-faced with a knowing wink, there's been plenty to make all of us laugh over the past ten years. As part of Flicks' best of last decade coverage, here are the top 20 comedies, as chosen by the contributors and editorial staff of Flicks.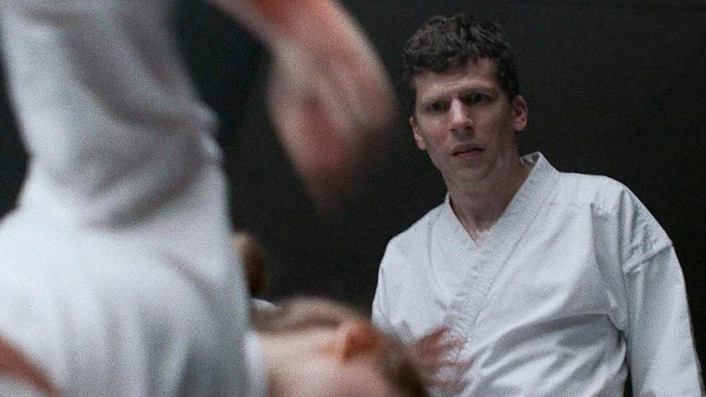 There's been some welcome skewering of a particular contemporary strain of pathetic maleness in recent years, but Riley Stearns captured something both scarily frightening and hilariously funny with this tale of an assault victim (Jesse Eisenberg) joining a karate dojo run by the godhead of toxic masculinity.
"Boasting comedy from bleak to absurd to sharply observed, this examination of power, violence, group dynamics, impotent fury and wantonly toxic masculinity somehow also doubles as something of a crowdpleaser." -STEVE NEWALL, FLICKS
More info on The Art of Self-Defense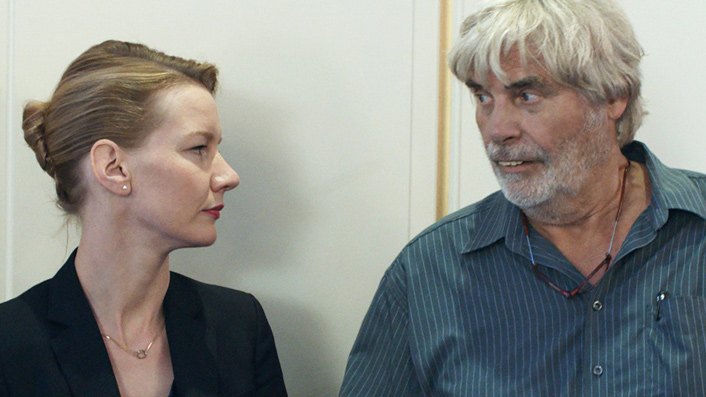 This German comedy-drama about a father trying to reconnect with his adult daughter was nominated for the Palme d'Or at Cannes 2016. Toni Erdmann indulges in wonderfully incessant pranksterism as an ageing music teacher torments his straight-laced corporate drone of a daughter with all manner of ridiculous antics aimed at cracking her fun-less facade.
"At 162 minutes it may be a touch ambitious, and yes, Toni will eventually drive you mad, but like his daughter you'll eventually forgive the testing moments of exasperation." – PAUL CASSERLY, FLICKS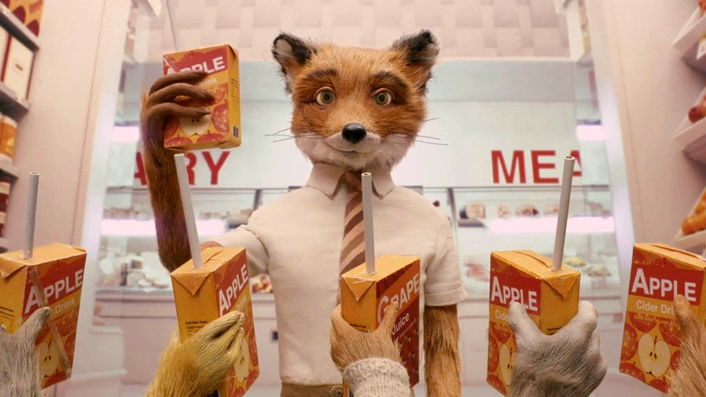 Perhaps not as laugh-out-loud funny as some other entries on this list, Wes Anderson's first feature-length foray into stop-motion animation boasts chuckles aplenty as he infuses the children's classic with trademark visual symmetry, fractured family dynamics, and quietly observed dry humour.
"Voiced by masters of dead-pan (George Clooney, Jason Schwartzman, Bill Murray, among others), the humour is gently understated and occasionally loopy." -ANDREW HEDLEY, FLICKS
Where to watch Fantastic Mr Fox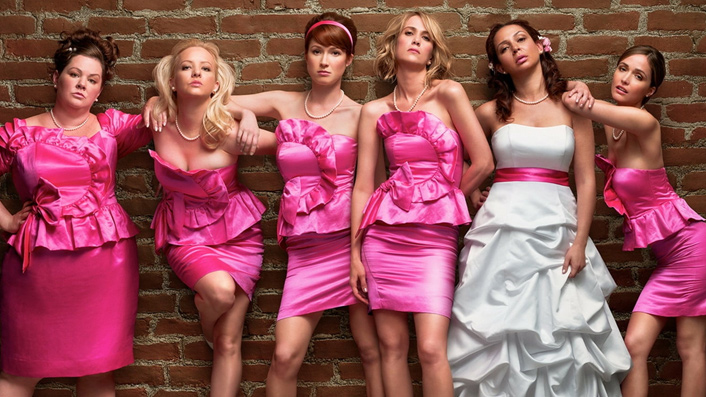 Male-dominated ensemble comedies enjoyed a huge surge of popularity in the 2000s, and thankfully 2011 saw a gang of women take the screen and gross us out like the best of 'em as their plans for a wedding unravel in hilariously filthy fashion.
"This succeeds not because of its gender focus but because it has universal truths to observe about friendship, jealousy and self-contentment while also being very sharp and funny. It just happens to star a bunch of women. The lesson is clear: good actors + good writing = good movie." -DOMINIC CORRY, FLICKS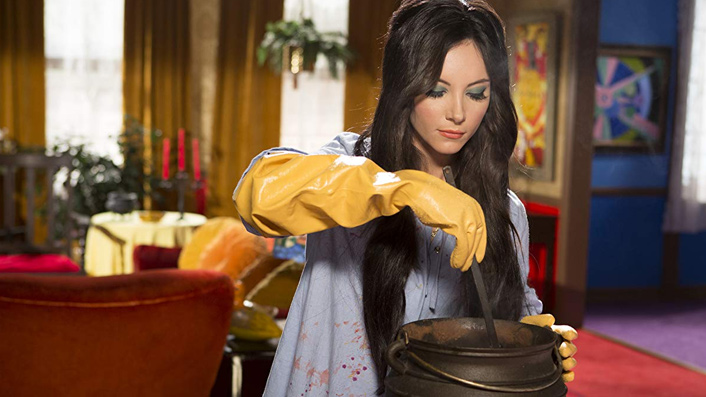 A modern-day witch uses spells and magic to get men to fall in love with her in Anna Biller's painstakingly-stylised comedy-horror that pairs contemporary gender role exploration with a 1960s visual aesthetic—yes, this may sound oh-so-serious, but The Love Witch is also damn amusing and a ton of fun to watch.
"An absolute treat for the eyes, an exploration of beliefs (and mistaken myths) about romance dressed up in what looks at first glance like a sexploitation riff." -STEVE NEWALL, FLICKS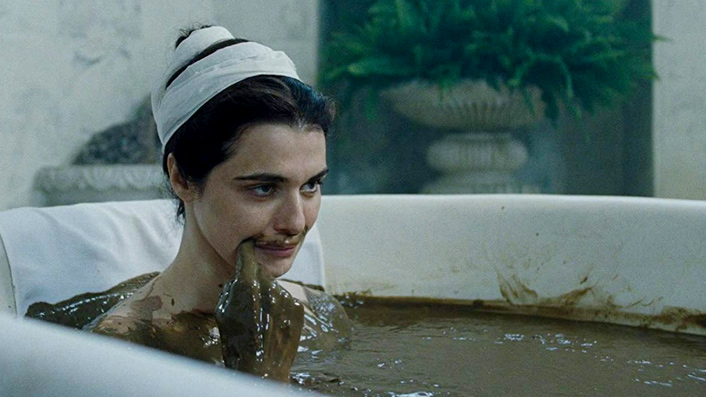 This seductively funny love triangle may have sucked more than a few pearl-clutching audience members in, leaving them shocked this trangressed the boundaries of a safe period piece. Those too busy being shocked by c-bombs and same-sex sex likely missed the frequently funny side to this tale of cousins Rachel Weisz and Emma Stone vying for the favour of Olivia Colman's Oscar-winning turn as Queen Anne.
"The Favourite is a rare period drama that goes beyond merely re-hashing a sensationalised past. Instead, Lanthimos uses this fascinating, and apparently forgotten, moment in history to create a strange, twisted and darkly funny love story that is truly one of a kind." -KATIE PARKER, FLICKS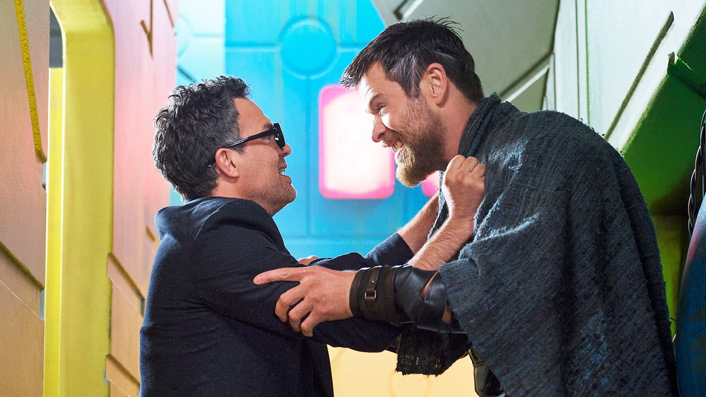 In taking Thor on a comic/cosmic adventure that relished leaning into gags at every turn, Taika Waititi delivered a film that loves poking fun left, right and centre, and adjusted the MCU's portrayal of Thor right when we needed it most. Everyone seems to be having a ton of fun, and it's contagious.
"It's a Thor and Hulk buddy comedy supported by a range of colourful characters who are mostly wonderful, but none more so than Jeff Goldblum as Grandmaster. It feels like the direction he was given was "Goldblum harder than you've ever Goldblummed before". And he does. And lo, it is fucking great." -DANIEL RUTLEDGE, FLICKS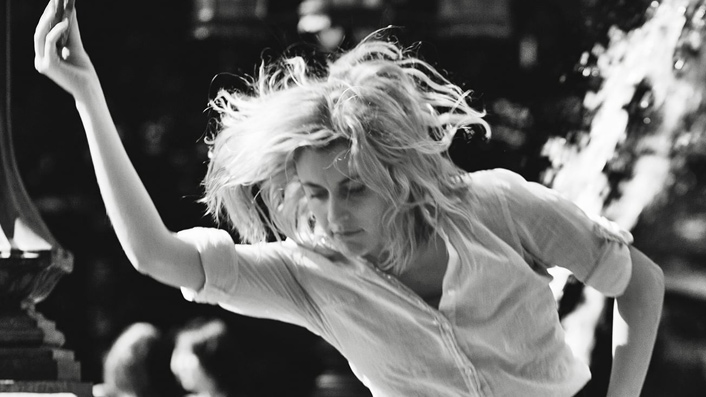 Before he directed Golden Globe nominee Marriage Story and she directed Oscar nominee Lady Bird, filmmakers Noah Baumbach and Greta Gerwig teamed up for this Brooklyn-set comedy that gains a fistful of amusement examining a young woman fumbling through a jobless life.
"Like Bridget Jones's Diary retrofitted for Brooklyn hipsters." -MATT GLASBY, FLICKS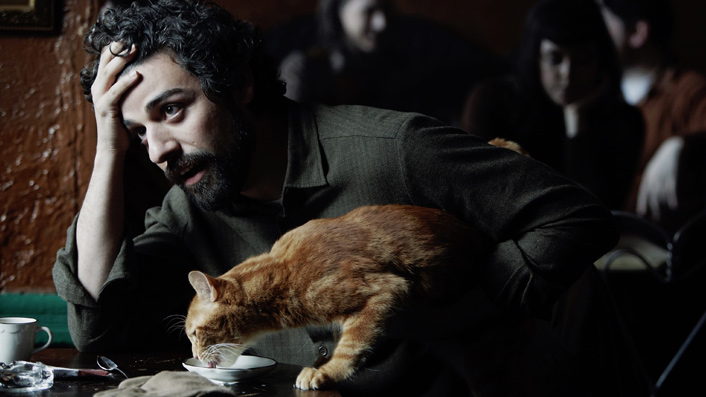 This 1960s-set tale of a couch-surfing musician struggling with the suicide of his singer/songwriter partner doesn't seem like a laugh-out-loud riot, but if anybody's able to mine the humour from a bleak situation, it's the Coen brothers—and they do it with class. Carey Mulligan and John Goodman are particularly hilarious, though even they cannot match the pinpoint comedic timing of the film's lead cat(s).
"Expect the usual offbeat Coen touches—the odd surreal detour, the exaggerated characters (see: John Goodman's obnoxious junkie jazz elitist)—but also a degree of unexpected warmth in all the bleakness." -AARON YAP, FLICKS
Where to watch Inside Llewyn Davis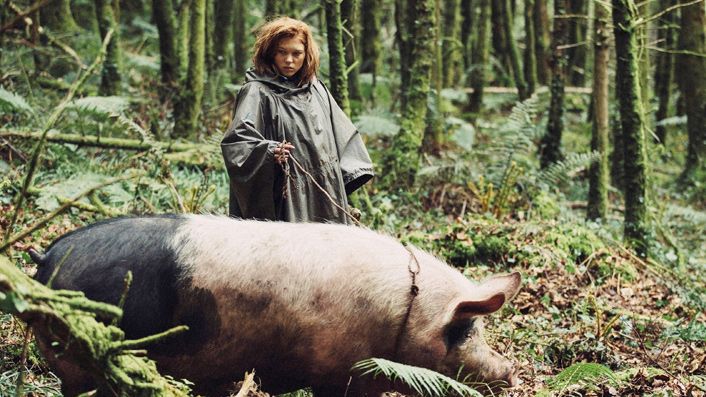 Colin Farrell leads this other-worldly comedy as a single man who must find a mate within 45 days—or be transformed into an animal of his choosing. Odd? You betcha, and director Yorgos Lanthimos explores the concept for all the thought-provoking laughs it's worth, aided by perfectly offbeat performances from Rachel Weisz, John C. Reilly, Léa Seydoux and Olivia Colman.
"For the most part eliciting chuckles, with the odd belly laugh thrown in, this offers an ever-watchable examination of social mores that strangely leaves one's heart untouched, even as it sweeps a broom through modern relationships." -STEVE NEWALL, FLICKS
Sign up for Flicks updates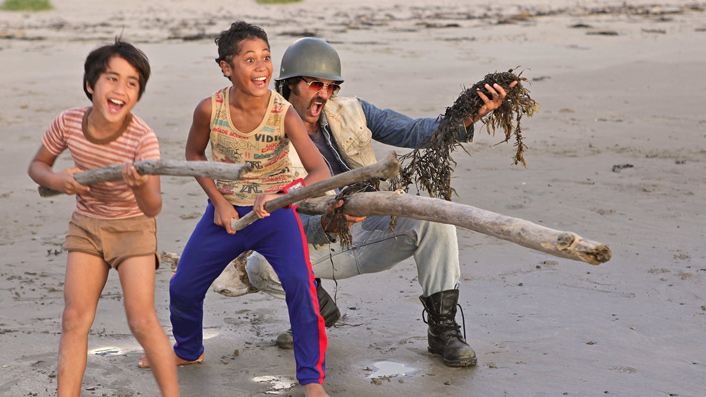 Taika Waititi's second feature film follows a child named Boy (a young James Rolleston) growing up on 1980s East Coast, Aotearoa. Hyped up on legends about his amazing dad (Waititi), Boy finally gets a chance to meet him—only to slowly realise that he's a bit of a loser. Everything the world now loves about Waititi can be found here, from his on-screen comedic might to his storytelling prowess that balances laughs with love.
"A feel-good, warm-hearted salute to the virtues of rural New Zealand. And it's our best film in years." -ANDREW HEDLEY, FLICKS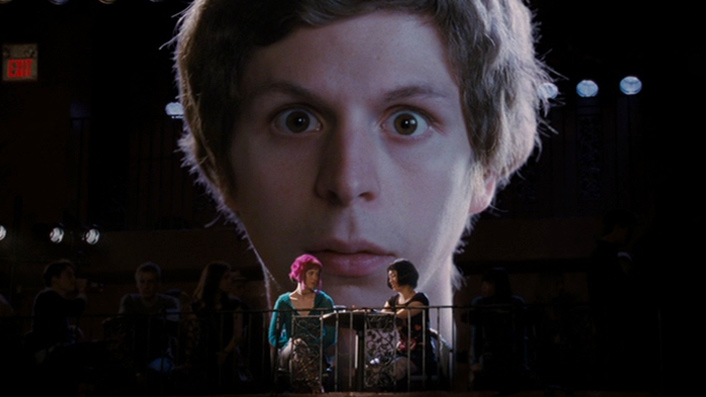 Michael Cera delivers a career peak performance as a Canadian slacker in a lame band who's dating a girl (Mary Elizabeth Winstead) literally from his dreams. If they're to continue dating though, he has to defeat her seven evil exes in arcade-like combat—a flashy, absurd, gag-fuelled premise that director Edgar Wright delivers with muscular abundance.
"Colourful, contemporary and akin to cinematic candy, Scott Pilgrim is continuously funny and endlessly inventive." -ANDREW HEDLEY, FLICKS
Where to watch Scott Pilgrim vs The World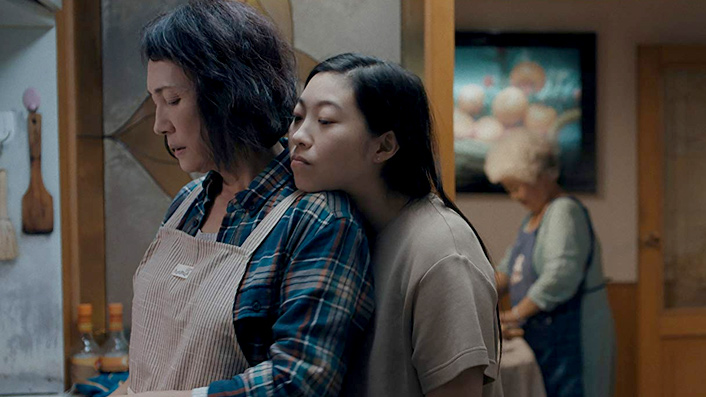 In filmmaker Lulu Wang's affecting dramedy, Awkwafina delivers acting gold as a New York-based writer who decides to visit her terminally ill grandma in China. Instead of telling the matriarch her diagnosis, the family decide not to tell her at all, choosing instead to set up a fake wedding as a ruse for everyone to say their goodbyes.
"The comedy, a goldmine hook involving the elaborate orchestration of a bogus wedding in the guise of a final family reunion, delivers big laughs, but isn't afraid to sting when it needs to." -AARON YAP, FLICKS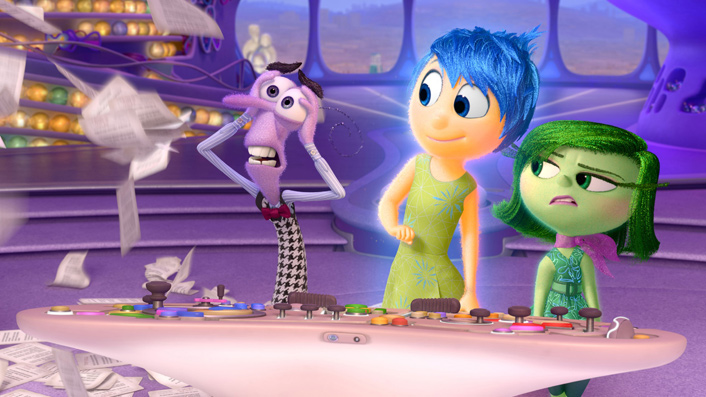 Pixar delivered one of their funniest and most ambitious films ever with this tale of five emotions—Joy, Sadness, Anger, Fear and Disgust—who run the mind of 11-year-old girl Riley. They do a great job of keeping things in check, but when Riley's family goes through a significant change, it throws Joy and Sadness out of command.
"The fiendishly clever jokes come thick and fast, including a running gag about a chewing gum commercial with a catchy jingle and a concluding montage of other people's (and animals') minds that breaks the hilarity barometer." -LIAM MAGUREN, FLICKS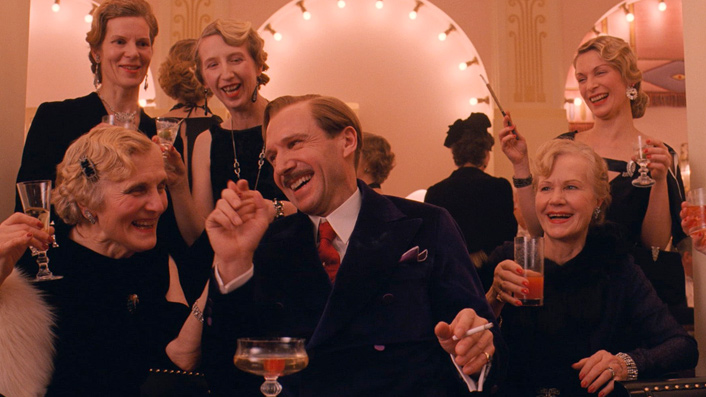 Wes Anderson's Oscar-winning tale stars Ralph Fiennes as an unflappable and perfectly composed concierge who passes his knowledge and pride in his hotel onto the new intern. However, when a beloved patron dies, her will sets off an absurd and elaborate chain of events that sees them both on the run.
"Unmistakably Anderson in style and tone, complete with some hilarious Fantastic Mr Fox-esque moments, it's satisfying to see this level of craftsmanship applied to a film that is often so silly it's a pure delight to watch." -STEVE NEWALL, FLICKS
Where to watch The Grand Budapest Hotel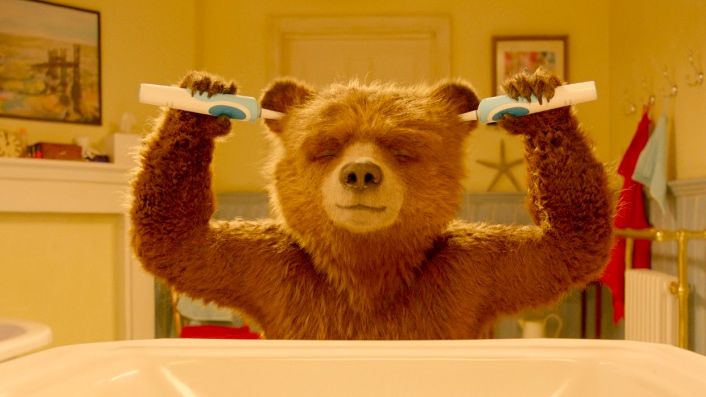 The sequel to the 2014 hit lost none of its charms. If anything, it gained a whole lot more with the wholesome bear making friends in the world's most colourful prison after being framed for theft from an eccentric actor. Would it be overboard to say Hugh Grant turned in a career-best performance as said thief? Absolutely not. He's a comedy mastermind in this.
"If you prefer your family friendly films with plenty of laughs, delightful characters and a snappy pace, you absolutely will not be disappointed" -SARAH VOON, FLICKS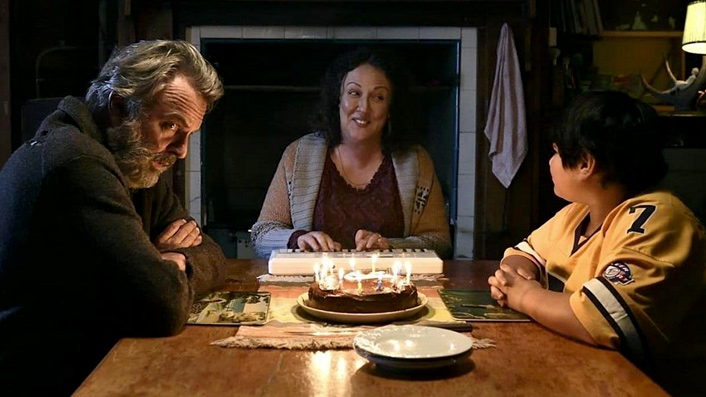 Taika Waititi's box-office shattering smash needs no introduction, and probably no description either—if you haven't seen this (or even less likely, have entirely no idea what it's about) you've gone even deeper into the bush than wonderful odd couple Julian Dennison and Sam Neill.
"A hilarious, heartwarming tale that harnesses script, direction and performances and takes plenty of creative risks on its way to delivering movie magic." -STEVE NEWALL, FLICKS
Where to watch Hunt for the Wilderpeople
An apocalyptic apotheosis of the Rogen/Franco/McBride/Hill combo's comedic approach, what could have been over-indulgence turned out to be a laugh-a-minute descent into their own brand of end times/Lord of the Flies excess. As Hollywood came to a fiery, frightening end the cast leaned into played exaggeratedly unflattering versions of themselves, and the results are hilarious.
"The film's apocalyptic scenario proves a perfect excuse for high levels of hysteria, mayhem, profanity and an over-achieving gag count." -STEVE NEWALL, FLICKS
Where to watch This is the End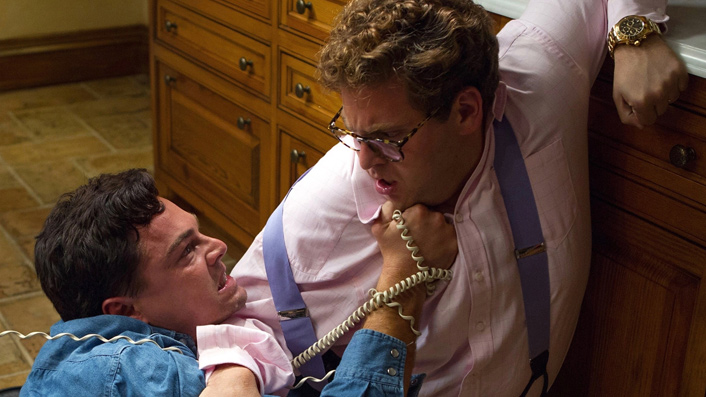 Real-life scumbag Jordan Belfort's greed, sex, and drug-fueled financial rampage (that had no respect for the law or basic standards of human decency) shouldn't be a laughing matter—but dear God it was thanks to this high energy over-the-top film, that gets incredible mileage out of Leonardo DiCaprio's equal knack for slimeball and slapstick. Would earn a spot on this list for his quaalude crawl alone.
"Everyone, from a career-best DiCaprio, to his crack-smoking sidekick Jonah Hill, to Scorsese himself is having too good a time to stop. For at least two of the three hours, you will be too." -MATT GLASBY, FLICKS
Where to watch The Wolf of Wall Street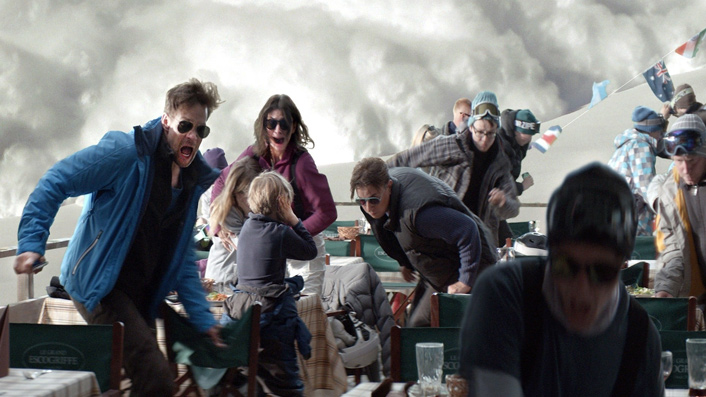 A moment of cowardice sees one man slide into desperation as he tries to regain respect, and we squirmed along with him as a picturesque ski resort became the setting for the denting of his pride, the unveiling of his feebleness, and the straining of his marriage and standing among friends. Simply superb. We'd be disappointed this has been remade in the US if the casting wasn't so damn good.
"One disaster leads to another when one cowardly action becomes the gravitational point of some damn fine comedy that's as dry as it is black." -LIAM MAGUREN, FLICKS