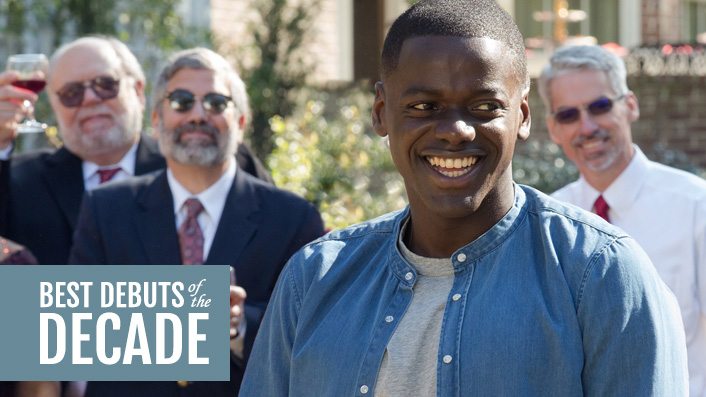 The best directorial debuts of last decade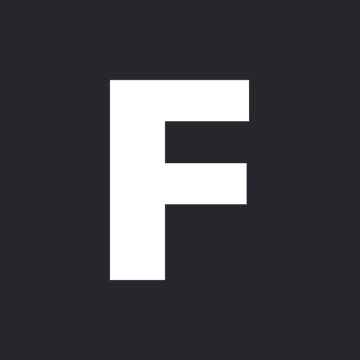 ---
Many established filmmakers made the best work of their careers last decade, but alongside them were a class of directors impressing the hell out of us with their first features. As part of Flicks' Best of the Decade coverage, here are the 20 best debuts, chosen by the writers at Flicks.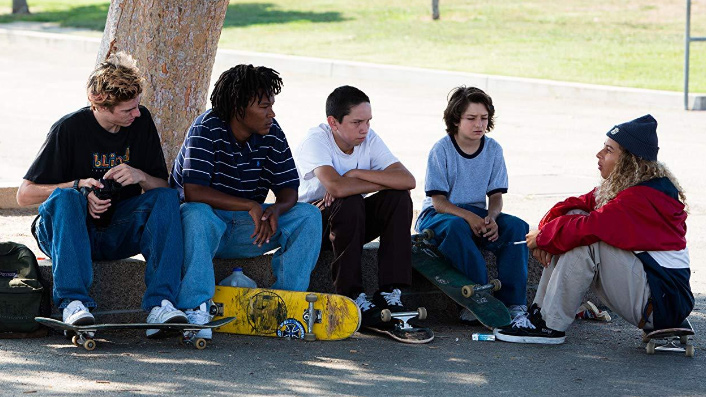 20. mid90s – Jonah Hill
Jonah Hill's directorial debut is nostalgic without endlessly overtly shoving references in your face, deceptively effortless-feeling in its depiction of a 13-year-old falling in with a group of older teen skaters. When Stevie (Sunny Suljic) starts spending time at the Motor Avenue Skateshop, he quickly idolises the teens that hang out there, and soon he's growing up (or acting out) in a haze of drinking, durries (yeah, and some skating). Katherine Waterston is great as Stevie's mum, trying to make sense of it all.
"A believable constructed time machine of a film, shot on 16mm in 4:3, blessed with a great cast and a knack for depicting both hanging out and the strife of growing up." -STEVE NEWALL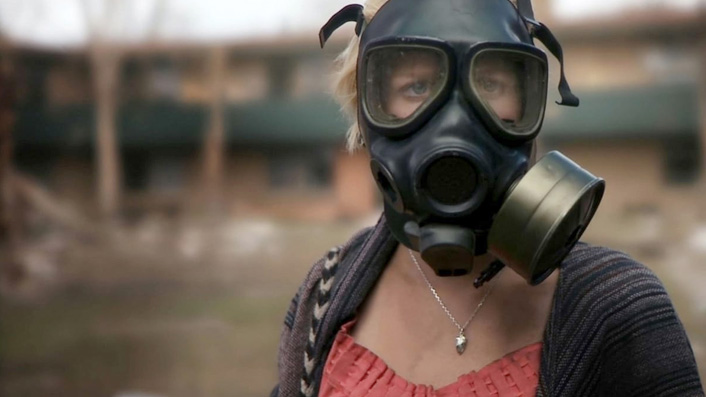 19. Monsters – Gareth Edwards
Admirably executing a large idea on a small budget, writer-director Gareth Edwards made heads turn (and look up) with his independent feature debut. Set six years after massive alien creatures first started wandering the earth, the story follows a US journalist as he escorts his boss's daughter across the 'infected' zones of Mexico and America. Edwards' film made a tremendous impact, allowing him to direct 2014's Godzilla and 2016's Rogue One.
"The palpable sense of atmosphere here is the film's strongest card. Edwards also helms the camera and his beautiful images are evocative of a sense of place." -ANDREW HEDLEY, FLICKS

Boots Riley's debut feature is an audacious journey from below the breadline to the heights and through the bowels of corporate America. Starting the film unemployed, Cassius "Cash" Green (Lakeith Stanfield) finds himself a job as a telemarketer and, yes, he does find success by using his "white voice", and yes, that's funny, but before long he's being sucked into some kind of Pynchonian nightmare. Riley swung for the fences with this, a film that's chaotic and a bit messy at times, but that's more than made up for by the urgency and intensity of voice he conveys here.
"Its hectic, heady mix of disparate elements fuses together into a whole that defies description as it smartly, often cynically, critiques racism, classism, late-stage capitalism, assimilation, conformity, art and commerce, romance, consumerism, activism—you name it (ok, white America's obsession with black men being hung like horses also makes the list)." -STEVE NEWALL, FLICKS
Where to watch Sorry to Bother You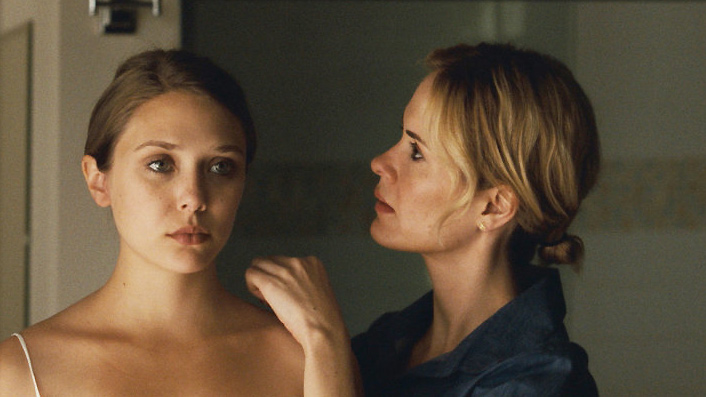 Building upon his short film Mary Last Seen, Sean Durkin's debut feature was also the first film role for Elizabeth Olsen, extremely impressing here. Rescued by her sister (Sarah Paulson) after fleeing a cult led by the charismatic Patrick (John Hawkes), Martha (Olsen) begins to exhibit strange behaviour as she revisits traumatic events that occurred in the cult, and struggles with the fear that they will try and snatch her back. Durkin didn't helm another feature after this 2011 film, until The Nest, premiering at Sundance 2020 and starring Carrie Coon and Jude Law.
"A stunningly assured, elegantly crafted and profoundly disturbing portrait of a traumatised mind. Rockets Durkin and Olsen to the top of the 'ones to watch' pile." -TOTAL FILM
More info on Martha Marcy May Marlene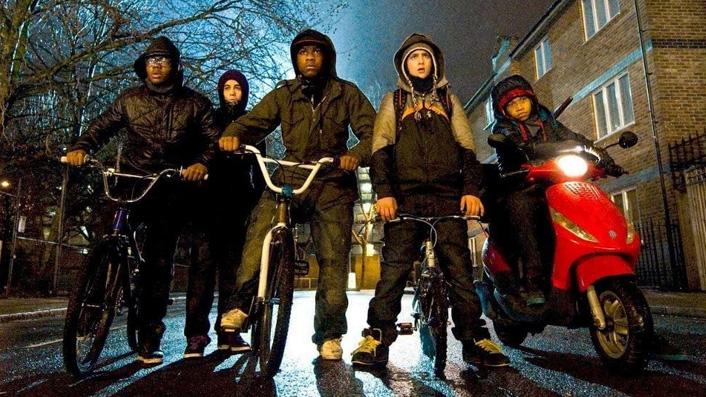 Joe Cornish may be responsible for introducing 'bruv' into the American lexicon with this Midnight Screening treasure. Managing to meld a statement on British social welfare with a tremendously fun (and occasionally horrifying) alien invasion setup, Attack the Block makes its influences known without relying on obvious references. Cornish unfortunately never caught a break after this debut, with his long-marinating adaptation Snow Crash constantly put on ice (coming to TV now… hopefully) and this year's enjoyable The Kid Who Would Be King doing rather poorly at the box office.
"Writer-director Cornish manages to meld the Ken Loachian with the Joe Dante as he plays with camera angles, changes in pace, black humour and growing tension to create a thrilling and engaging tale." -JAMES CROOT, FLICKS
Where to watch Attack the Block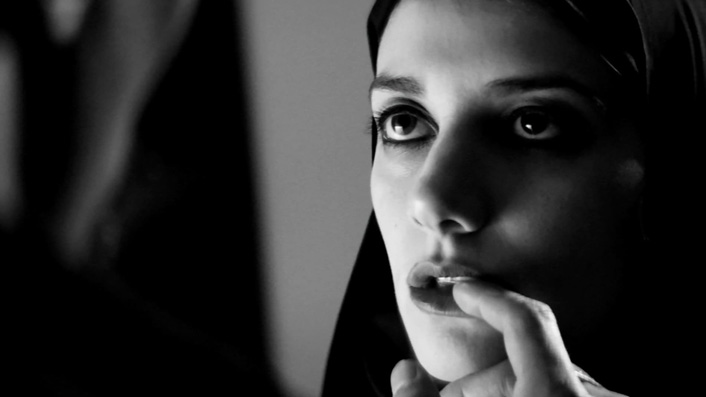 Anyone who can pull off a Persian-language horror romance about a skateboarding vampire deserves a long career making awesomely weird cinema, and with any luck, Ana Lily Amirpour will keep making films till she's 100. She's on a good roll at the moment, having followed A Girl Walks Home Alone At Night with cannibal dystopia feature The Bad Batch as well as the upcoming Cliffhanger remake starring Jason Momoa.
"Equally cool and cruel, stuffed with subtext, this 'Iranian fairytale' weaves its spell to a flip, hip ending. Amirpour is one to watch." -TOTAL FILM
More info on A Girl Walks Home Alone At Night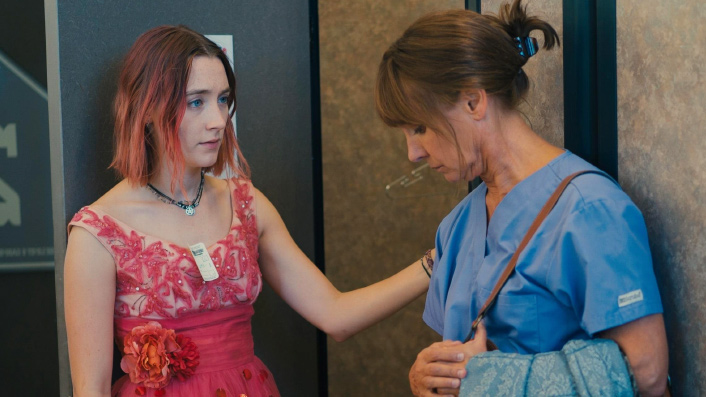 14. Lady Bird – Greta Gerwig
After years writing the screenplay, while her acting career cemented her as something of an indie darling, Greta Gerwig finally got to make her coming-of-age tale, one that's less literally autobiographical than one might think. Saoirse Ronan is remarkable as a high school senior navigating various elements of teenagehood, not least of which include romance, renaming herself "Lady Bird", and daring to dream about attending college in a more cosmopolitan environment. Laurie Metcalf and Tracy Letts are great as her put-upon parents, but really, it's Gerwig's mastery over all facets of her film that make this such a stunning debut.
"The close attention Gerwig pays to her actors is tangible, and makes it easy to forget this is her solo feature directorial debut. She brings with her a decade of acting, writing, and producing experience, as well as an astute aesthetic sensibility discernable in her consideration of cadence, gesture, costume, and light." -AMANDA JANE ROBINSON, FLICKS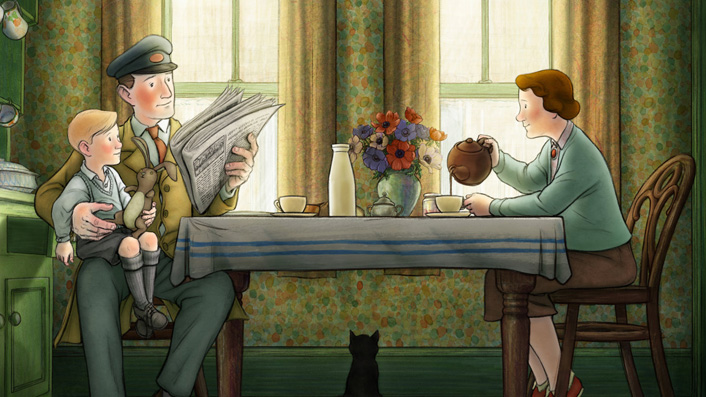 With an animation career extending as far back as 1981's Heavy Metal, Roger Mainwood delivered a sensationally charming feature debut in 2016 with this faithful adaptation of Raymond Briggs' graphic novel ode to his parents. Tracing the lives of this everyday couple throughout the 20th century, it's a film that celebrates small victories (like buying a bed) and the beauty of an ordinary life well lived—even during dark times like WWII. Sadly, Mainwood passed away in 2018, making Ethel & Ernest his one and only feature film.
"Director Roger Maniwood perfectly captures the gentle warmth of Briggs' original depiction of his parents… A gentle, funny, romantic (but never soppy), heart-warmingly mundane story of ordinary people in extraordinary circumstances." -ADAM FRESCO, FLICKS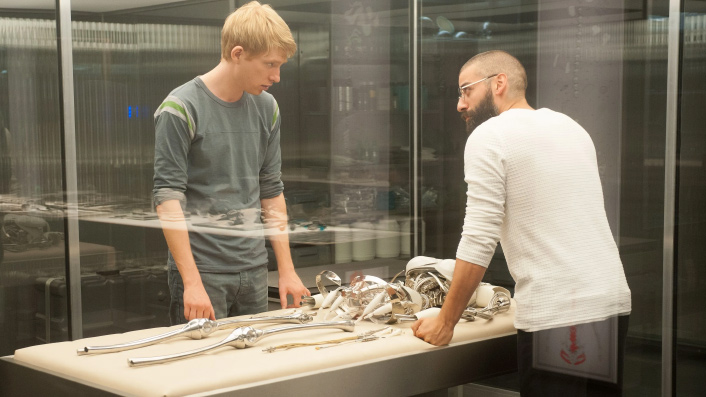 Speaking to Joblo about Dredd back in 2018, Karl Urban said "what a lot of people don't realize is that Alex Garland actually directed that movie," but the superbly cerebral sci-fi Ex Machina stands as his official debut. Thoughtfully examining AI, programmer Caleb (Domhnall Gleeson) tries to determine if a humanoid robot (Alicia Vikander) possesses genuine consciousness. Under the watchful eye of a genius tech CEO, sometimes dance enthusiast and fulltime narcissist (Oscar Isaac), Caleb grows fascinated with the artificial creation. An auspicious first director's credit for Garland, whose next project is an eight-episode series about  "mysterious ongoings at a tech company," airing next year.
"Everything about Ex Machina is stunning. From Oscar Isaac – outstanding as the uber-brilliant and barking mad inventor and tormentor Nathan – to the design. A glorious sense of style oozes from every pore of the billionaire's retreat." -GILES HARDIE, FLICKS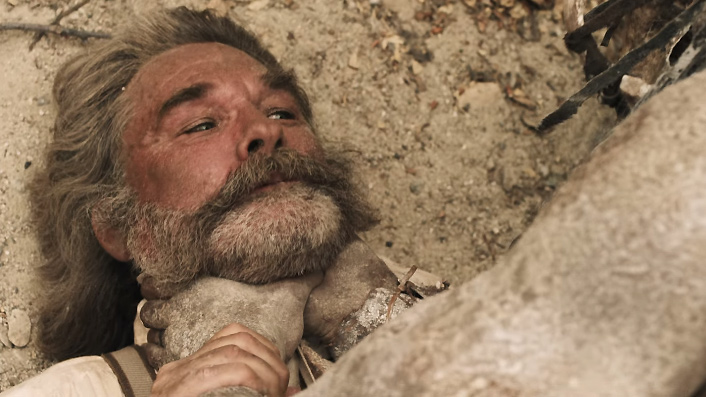 After years of selling screenplays only to see the potentially high profile projects fall over ("I've had maybe a minimum of 21 different screenplays optioned or sold, and not one of them was made in Hollywood," he told Creative Screenwriting), S. Craig Zahler eventually got to direct one of 'em. Assembling a killer cast—including Kurt Russell, Patrick Wilson, Matthew Fox, Lili Simmons, David Arquette and Richard Jenkins—Zahler's western-horror hybrid showcased the patient pacing and brutal violence set to become hallmarks of subsequent films, including Brawl in Cell Block 99.
"Cult status could beckon for this well-made, macabre and violent western-horror from cinematographer turned director S Craig Zahler." -THE GUARDIAN
Sign up for Flicks updates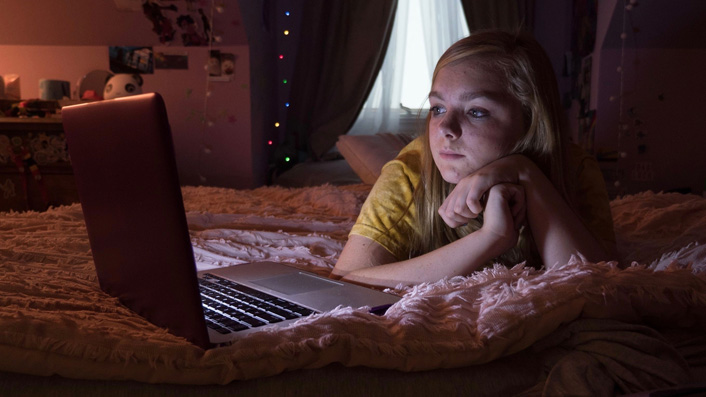 It was pretty confounding to see grown man Bo Burnham delivering such an accurate depiction of a young teenage girl's life, but that's exactly what makes his feature debut so impressive. In fairness, Burnham's mined humour out of awkwardness for a good long while in his stand-up career and his superb rapport with the film's excellent breakout lead Elsie Fisher assured every cringy/horrifying moment in Eighth Grade came with a wealth of authenticity.
"Eighth Grade's take on modern early adolescence is stunning—not only for its cringy honesty and spot-on contemporary specificity, but for the way neither of those things prevent it from being gut-wrenchingly familiar" -KATIE PARKER, FLICKS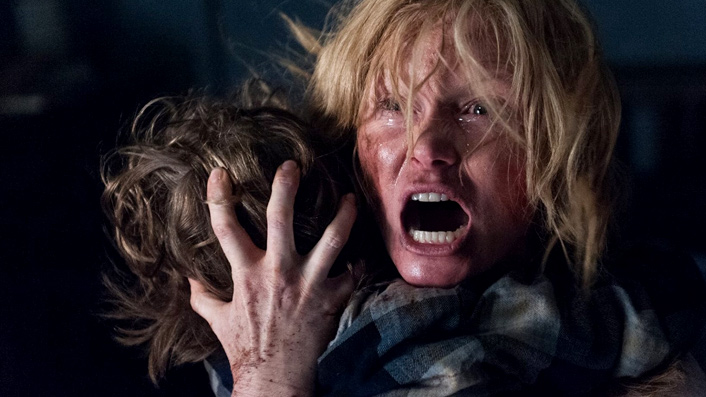 For her feature debut, Australian filmmaker Jennifer Kent expanded upon a short film she made in 2005 to the surprised delight of horror fans around the world, telling the story of a stressed-out single mother defending her son from a pop-up book monster. Kent was awarded at the Venice Film Festival for her follow-up The Nightingale, a revenge thriller set during the British colonisation of Tasmania which proved to be even more horrific than The Babadook.
"Kent's debut is an assured chiller that successfully piles on the dread, thanks to great casting and the creepy-as-all-hell character of the title." -STEVE NEWALL, FLICKS

After the wonderfully controversial, utterly groundbreaking comedy seen in the likes of TV shows Brass Eye, Jam and Nathan Barley, brilliant British satirist Chris Morris made the leap to the big screen with this tale of hapless would-be terrorists. Humanising, but not excusing, a group of radicalised British Muslims, Morris described Four Lions as a farce exposing the "Dad's Army side to terrorism". Morris fans were not disappointed by the blackly comic results, sadly we had to wait until 2019's The Day Shall Come to see more from him on the big screen.
"Chris Morris is still the most incendiary figure working in the British entertainment industry." -THE GUARDIAN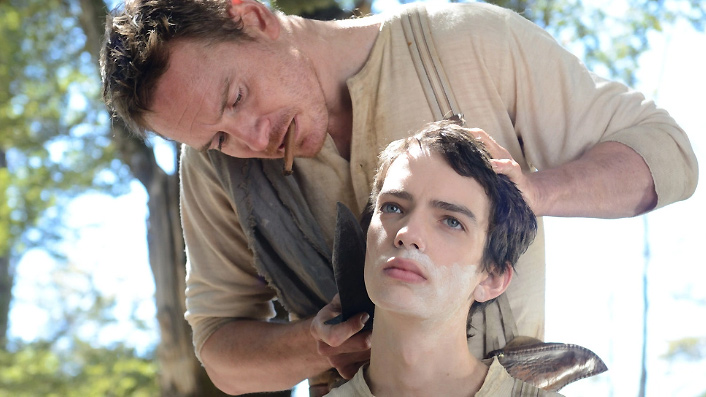 A Scottish director coming to Aotearoa to make a Western in Twizel? Hey, why not—especially when the results are as unique as seen here. A love story set against the immigrants roaming the American West, Slow West sees Kodi Smit-McPhee and Michael Fassbender team up as the youngster searches for his long-lost love. Among the many delights of this film are a villainous Ben Mendelsohn and a breakout performance by Caren Pistorious, object of the young man's affection. Maclean displays a laser focus in bringing his screenplay to life, knowing exactly what he's setting out to do, and delivering a smart, wistful, and moving Western—don't fret, there's also guns n' stuff.
"The title Slow West might have you worried that you're in for a long, boring, pretentious Western. Thankfully, writer-director John Maclean's striking feature debut is the opposite kind of Western – it's refreshingly concise, running shy of 90 minutes; it's cleverly paced, using quieter scenes to elevate the impactful ones; and it's uncompromisingly intelligent, never once turning into pompous art-wank." -LIAM MAGUREN, FLICKS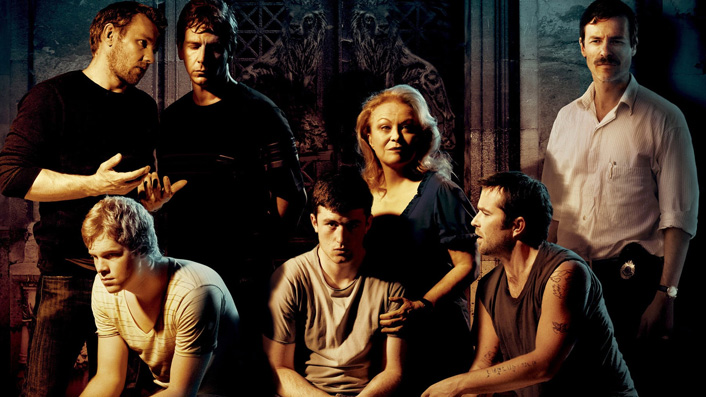 Earning global praise in the form of the Grand Jury Prize at Sundance and an Oscar nomination for Jacki Weaver's chilling performance, Australian feature debuts hardly ever hit as hard as David Michôd's exceptional crime thriller did. He made good use of that well-earned opportunity too, following up with 2014 dystopian drama The Rover and two Netflix features—2017's War Machine and this year's The King.
"Michod's debut feature is a gripping crime-drama, showcasing the best work Australian filmmaking talent has to offer and finding new riches to mine in a genre well-trodden across the ditch." -ANDREW HEDLEY, FLICKS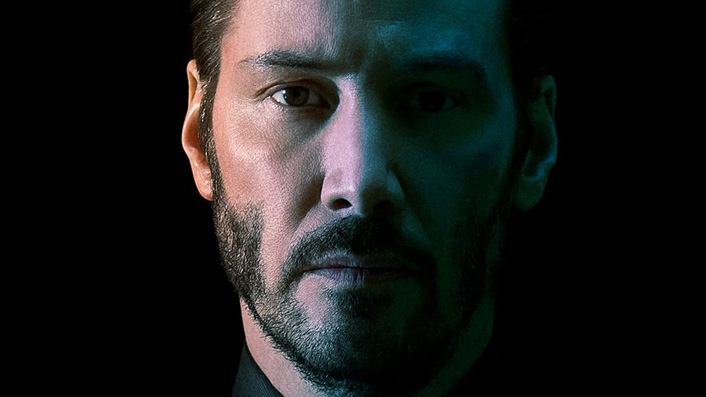 5. John Wick – Chad Stahelski & David Leitch
This beloved assassin thriller from 2014 not only put Keanu Reeves back on the map, it also pinned directorial debutants Chad Stahelski and (uncredited) David Leitch to that atlas. Proving their abilities as master action co-ordinators, the stuntmen-turned-filmmakers paved their futures with Stahelski directing the following two John Wick sequels and Leitch helming Atomic Blonde, Deadpool 2 and Hobbs & Shaw.
"Harboring few ambitions beyond knock-your-socks-off action sequences, this crafty revenge thriller delivers with style." -NEW YORK TIMES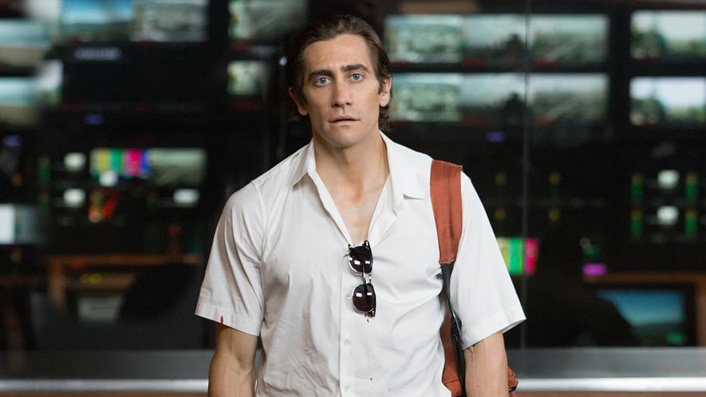 Writer-director Dan Gilroy burst onto the scene with this viciously original feature debut that made a creep out of Jake Gyllenhaal, perfectly casting him in the role of a disturbed man who gets a toxic taste for nighttime crime journalism. Though the debut earned Gilroy a deserved Oscar nomination for his screenplay, his follow-up films—Roman J. Israel, Esq. and Velvet Buzzsaw—sadly have not come close to matching the promise that Nightcrawler laid out.
"Gyllenhaal's Lou Bloom is one hell of a creation; the sort of person you hope doesn't exist, but probably does. An ambulance-chasing amateur newshound who's one part Travis Bickle, one part Gollum, he's the spooky centre of Dan Gilroy's compelling thriller, haunting witching-hour LA like a sad alien." -MATT GLASBY, FLICKS

3. The Witch – Robert Eggers
Perhaps setting the tone of what we'd expect from horrors released by indie distributor A24, Robert Eggers' debut is a patient, tense, and sophisticated supernatural tale set in 1630s New England. Not for everyone, especially those who expect liberal gore and jumpscares from their horrors, The Witch lures the viewer in with growing paranoia among a Puritan family living a grim settler lifestyle in a secluded forest. Their lifestyle, even when not being disrupted by witchcraft (or fear of witchcraft) makes for a tough watch, particularly due to Eggers shooting the film just using natural light and candles. A singular debut that Eggers looks set to have built on with upcoming The Lighthouse (can we see this soon, please?).
"A hugely assured debut, The Witch is a beautiful, bleak brainworm that will haunt you for days." -EMPIRE MAGAZINE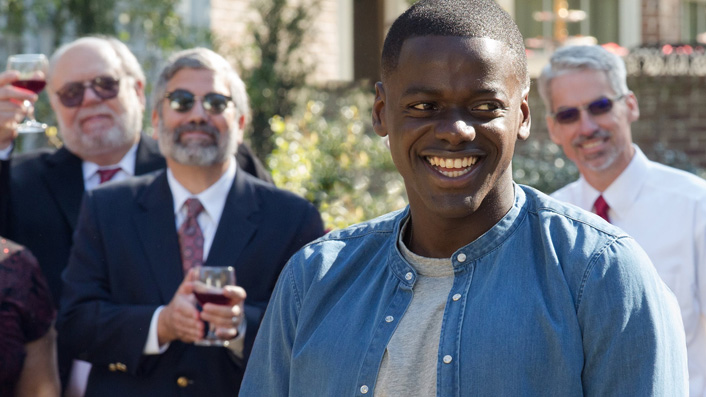 2. Get Out – Jordan Peele
Before Get Out, Jordan Peele was mainly known as a comedian who did funny stuff with Keegan-Michael Key. Now he's also known as a contemporary master of the horror genre, and it's largely thanks to his debut feature Get Out. Dissecting the social anxiety of the black experience in modern America while also delivering massively enjoying thrills within an ingeniously plotted story, Peele's debut scored him an Oscar nomination for direction as well as an Oscar win for his screenplay. He cemented his status as a horror great with his follow-up Us and producing credits for The Twilight Zone and the upcoming Candyman.
"Peele is a skillful puppet-master, with an efficiently honed grasp of timing, but he's an even better, more astute chronicler of race relations, unearthing true terror in the toxicity of seemingly benign social pleasantries and the enveloping aloneness of the minority experience." -AARON YAP, FLICKS

Wow. How does a filmmaker arrive this fully formed? Ari Aster's family drama/horror suffocated by grief, led by a remarkable Toni Collette, Hereditary was our pick as the best film of 2018. I almost wrote "favourite" there, but this may be too tough a watch to enthuse with a word like that—as well as the trauma this film sits in throughout, there's incredibly creepy occultism and moments of sheer intense horror out of nowhere (one of which made yours truly hear myself blurt out "oh FUCK" in the cinema). Aster's next film Midsommar also had plenty to find special, but is sprawling whereas Hereditary is one tight, focused beast.
"Writer/director Ari Aster, in his staggeringly confident feature debut, stuns us with an unbelievably traumatic on-screen death that no one — not its characters, nor us — can quite recover from. The ensuing two hours is like Polanski on uppers: one long, paralyzing, highly unsettling psycho-drama, suffused with awful, exhausting dread, and disrupted by discombobulating detours into the occult" -AARON YAP, FLICKS