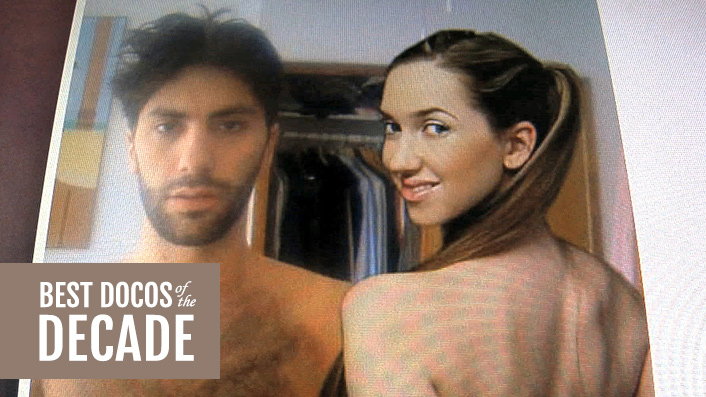 The best documentaries of last decade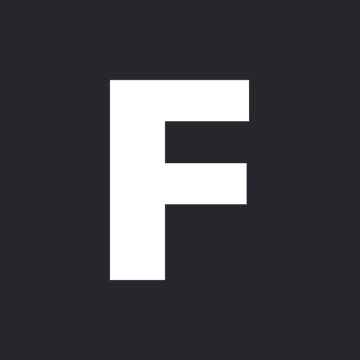 ---
The past 10 years have enlightened, terrified, and entertained and more, with documentaries from around the world proving unforgettable viewing. As part of Flicks' best of last decade coverage, here are the top 20 docos of the decade, as chosen by the writers at Flicks.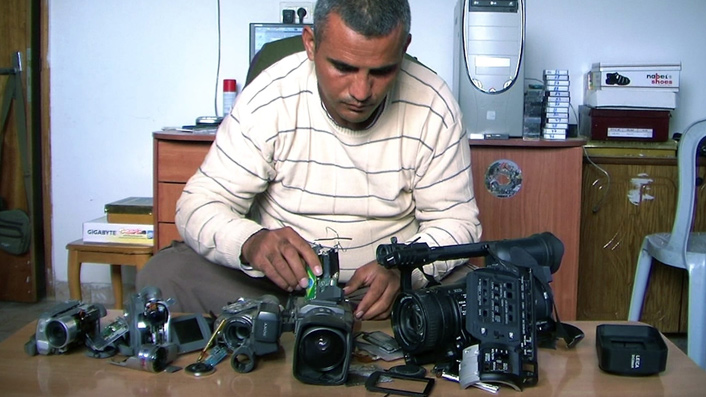 A sterling example of vigilant and rebellious filmmaking, this on-the-ground documentary portrays Palestinian farmer Emad Burnat's non-violent resistance to the Israeli army from pieced-together footage taken by his cameras. Buying his first one to record the birth of his son, his lens quickly turns towards those looking to bulldoze his village to make room for Jewish colonists.
"Uniquely powerful, putting faces and human consequences to a political dispute that seemingly will never end." -HOLLYWOOD REPORTER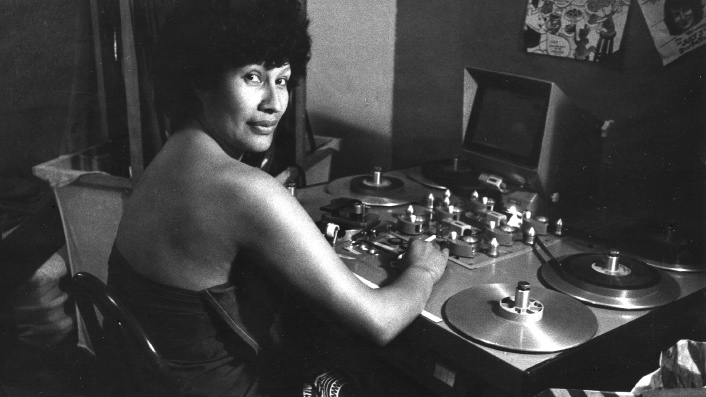 Merata Mita, landmark Māori filmmaker behind Patu! and Mauri, is honoured in this personal portrait from her son Heperi. Picked up for international release by Ava DuVernay's ARRAY, who went on to stream it on Netflix, which meant the documentary not only celebrated Mita, but introduced the work and life of this indigenous filmmaking pioneer to a global audience.
"Much more than just a historical document of Aotearoa cinema—which alone would still be enough to justify it as essential viewing—Heperi Mita's documentary about Merata Mita, his mother and a pioneering Māori filmmaker, sees film as indivisible from whānau." -STEVE NEWALL, FLICKS
Where to watch Merata: How Mum Decolonised the Screen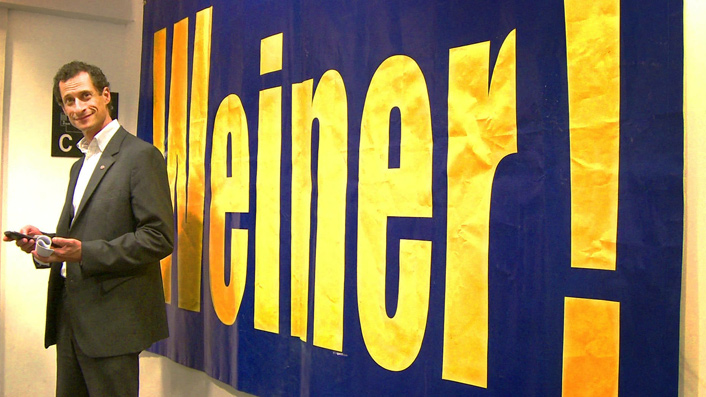 New York Congressman Anthony Weiner was proving himself in the US political scene and climbing high up the ladder. However, during his mayoral campaign, one thing caused it all to come crashing down—a dick pic. This up-close and personal documentary captures the epic meltdown.
"A fabulously entertaining, gobsmackingly embarrassing, so-mad-it-must-be-true portrait of megalomania, hubris, the modern sex-obessed media circus and yes, ultimately, a guy called Weiner who likes to take pix of his junk." -ADAM FRESCO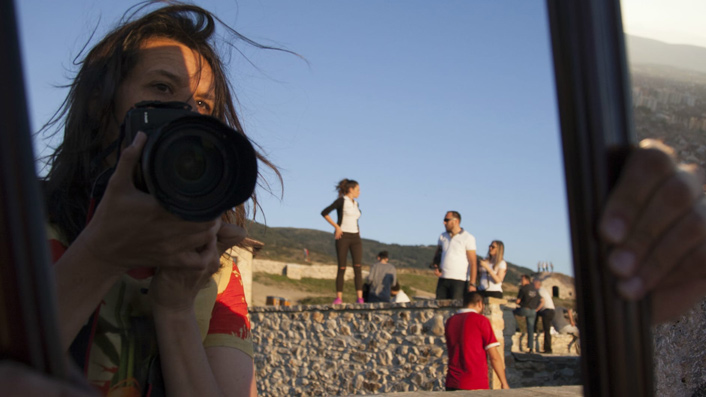 Mixing poignant and humane moments with simple and amusing scenarios, veteran doco cinematographer Kirsten Johnson constructed a semi-memoir of her work made up of left-over footage from her quarter-century career.
"Johnson's compassion shines through, while the images raise vital ethical questions about the responsibilities of the nonfiction filmmaker." -TOTAL FILM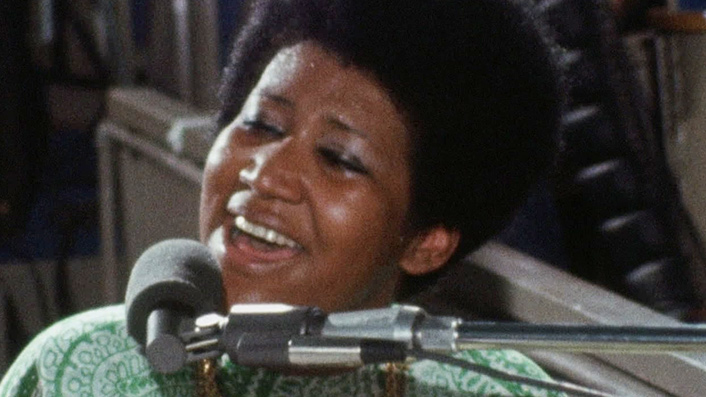 After languishing for nearly 50 years, up close and personal footage of Aretha Franklin performing her seminal live gospel album of the same name finally emerged this year. Franklin's spine-tingling performance is accompanied by an impassioned choir for a vocal, eager audience, and Sydney Pollack's guerilla filmmaking ensures you feel every drop of sweat in Los Angeles's New Temple Missionary Baptist Church.
"This is such a gem of a documentary that positively sizzles with energy. Visually it's totally gorgeous (brb just off to buy a jeweled coloured chiffon wrap) and the MUSIC (obviously)." -RACHEL ASHBY, FLICKS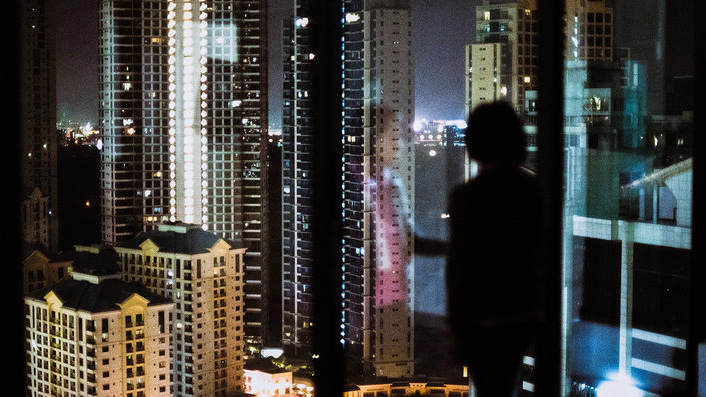 You're probably already apprehensive about Facebook, particularly in light of its effect on elections, but some familiarity with the ever-present dangers of social media doesn't dull this doco about the people unlucky enough to be exploited by the company as "cleaners". As usual, Silicon Valley farms their grubby work out to the third world, but in this case the long hours for minuscule wages are spent policing horrific inappropriate content from social media platforms. Much of this content is shocking, the consequences on human beings policing it, more so.
"Slick production values and doco planning manage to artfully skirt Zuckerberg litigation potential while still leading you down the fetid garden path of: gosh, aren't we all a bit f*cked. A: Yes." -SARAH THOMSON, FLICKS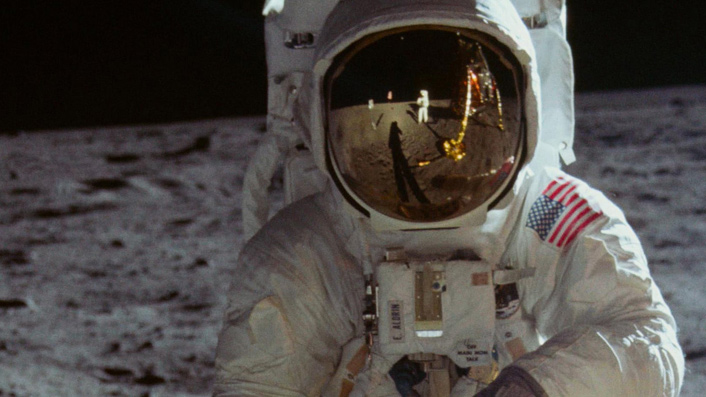 The perhaps familiar tale of the moon landing takes on new life and a renewed sense of awe and danger here, with 11,000 hours of uncatalogued film materials sorted through and assembled into this narration-free documentary. A thrilling and incredible-looking time capsule at how an incredible achievement was achieved, and how it impacted people in the moment.
"A masterclass in restoring old footage and using it to show rather than tell one of the greatest stories of humankind, this will go down as one of 2019's greatest cinematic highs." -DANIEL RUTLEDGE, FLICKS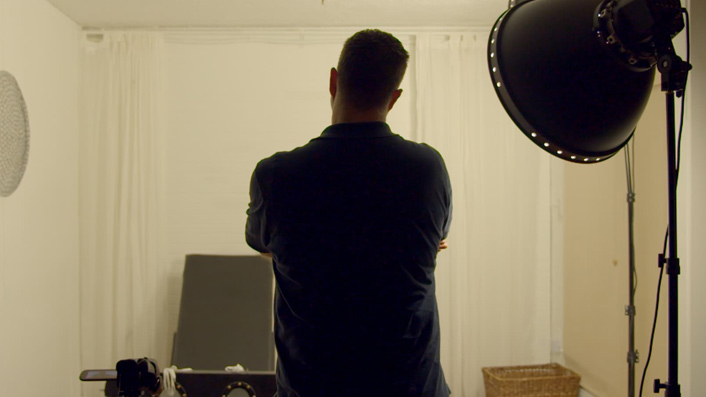 Many memorable docos benefit from the unexpected happening over the course of filming. Few are as fortunate as Tickled, both in terms of the dogged investigation of David Farrier into some extremely specific male tickling videos, and what he uncovers over the course of this memorably bonkers film.
"It's funny, it's compelling, and – as Farrier loquaciously states – 'it's actually fucking creepy as fuck'." -LIAM MAGUREN, FLICKS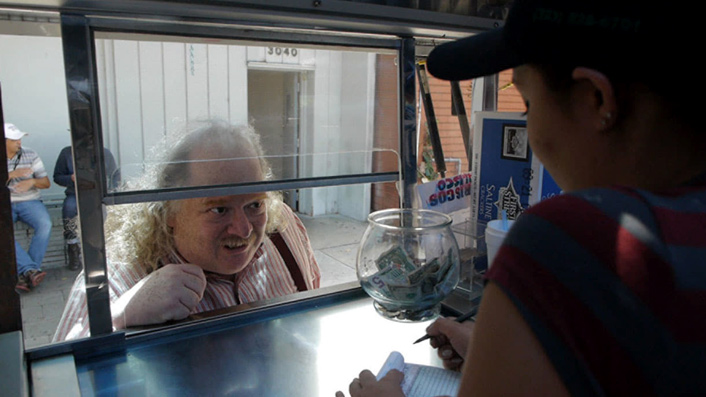 One of the pioneers of reviewing underreported immigrant restaurants—and the first food critic to win the Pulitzer Prize—the late Jonathan Gold is trailed by a camera here on his daily odysseys to seek out the best, most authentic cuisine in Los Angeles. A charming personal profile that allows us to join Gold in celebrating the flavour, experience, and human connection in everything from chic Beverly Hills eateries to taco trucks and suburban strip mall joints.
"At a moment when public discourse seems so often focused on exacerbating hostile divisions, this docu's joyful embrace of human (as well as edible) variety as "the spice of life" seems particularly, well, filling." -VARIETY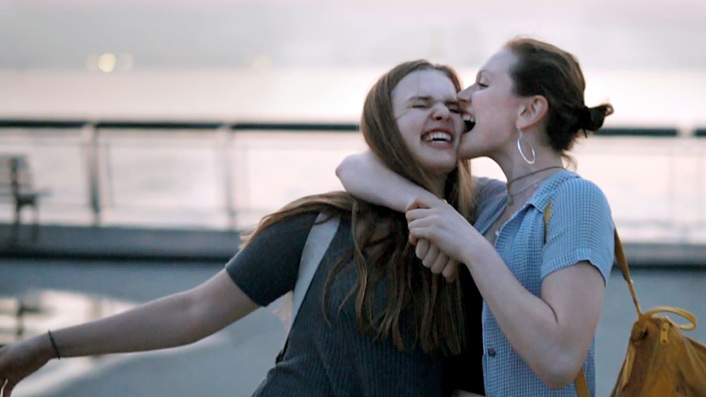 Combining portrait with vérité, documentarian Jenny Gage follows a group of teenage girls in Brooklyn over a three-year period as they tangle—and untangle—the complicated binds of friendships and identity.
"Yes, the premise is a bit threadbare but this is an intimate, lyrical documentary that offers a subtly effective snapshot of life as a young woman on the threshold of adulthood." -EMPIRE
Sign up for Flicks updates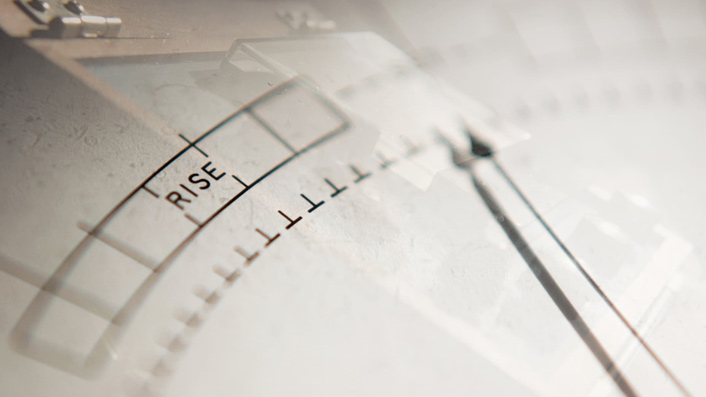 Alex Gibney is one of the modern masters of the documentary exposé, and here he works from the extensively researched (and lawyered-up) book of the same name to delve inside the world of Scientology. Covering its checkered history—from its loopy origins in the hands of L. Ron Hubbard to the dictatorial reign of David Miscavige—and its personal impact on those who've left the organisation, it's a sobering account of an institution that's often the butt of jokes, but when assessed like this, is not funny in the slightest.
"Gripping doco on Scientology may not feel as even-handed in tone as the Lawrence Wright book on which it's based, but it's still a million miles away from a tabloid take on the subject." -STEVE NEWALL, FLICKS
Where to watch Going Clear: Scientology and the Prison of Belief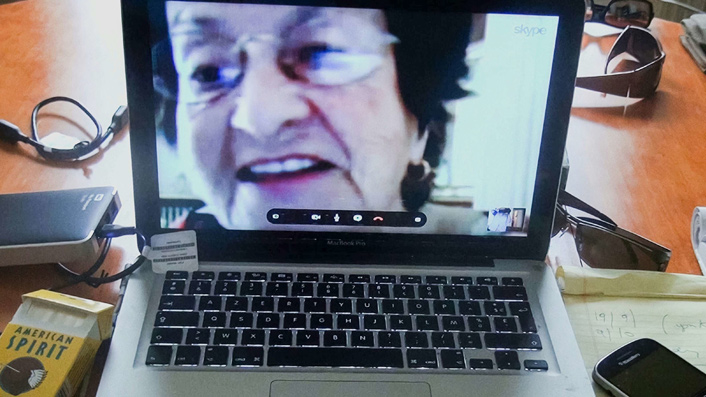 Filmmaker Chantal Akerman makes a two-hour feature from her conversations with her Polish mother—often through Skype—who lives in an apartment in Brussels. Perhaps best known for Jeanne Dielman, 23, quai du commerce, 1080 Bruxelles, this was Akerman's final film before her passing in 2015.
"Serves as an elegy to that sense of home that disappeared with the woman who, as far as the film is concerned, seems forever confined to her own bourgeois apartment." -VARIETY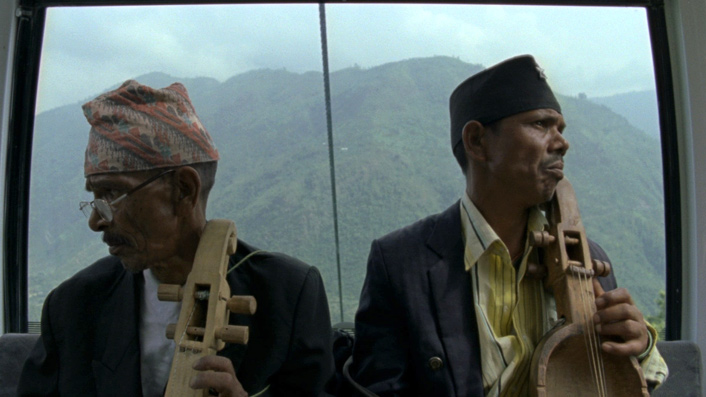 With a state-of-the-art cable-car installed in the Trisuli valleys, this observational documentary captures the rides and reactions of Nepali locals as they experience the vehicle for the very first time. The film captures 11 journeys from a fixed camera position—all in real-time.
"Lovely, zen-like super-minimalism… The kind of film where a chicken's head popping into the frame unexpectedly will cause a jolt of excitement." -AARON YAP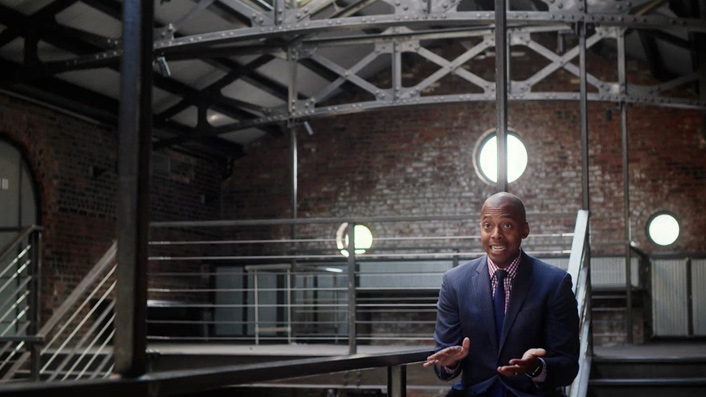 An explosive exploration of the injustice of the US prison system and how racial inequality in America helped mutate slavery into a different kind of monster. Directed by Ava Duvernay (When They See Us), this Netflix original documentary was one of the first films developed by the streaming service to be nominated for an Oscar.
"A crucial and stirring document—of racism and injustice, of politics and the big-picture design of America—that, I believe, will be watched and referenced for years to come." -VARIETY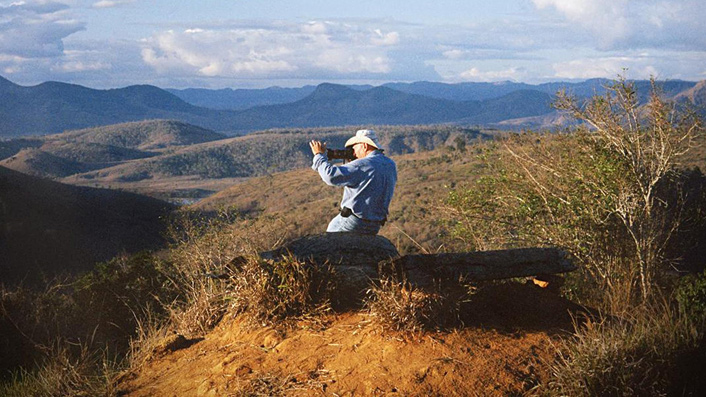 The incredible life and work of Brazilian artist, environmentalist and photojournalist Sebastião Salgado get honoured in Wim Wenders' Oscar-nominated documentary. Letting his masterful photographs speak for themselves, the film follows Salgado's 40-year career capturing all manner of humanity from Brazil's open cast mines to the hostile environment of Siberia.
"The result is a voyage into the surreal that stays in the mind, the heart and the throat for many weeks to come." -LIAM MAGUREN
Where to watch The Salt of the Earth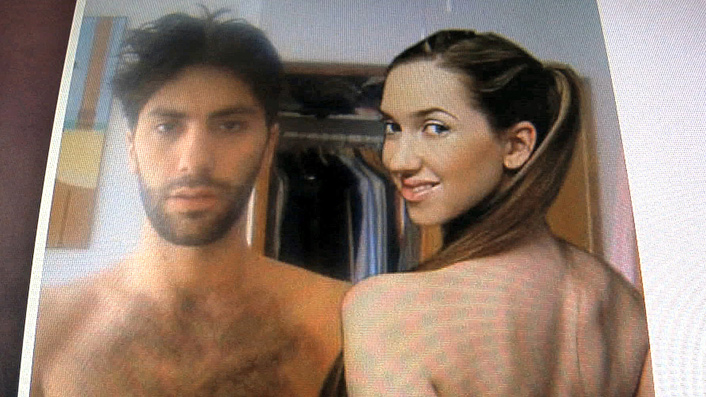 A documentary so impactful, it's title became a viral term. To be "catfished" is to experience what poor, naive Nev went through when he started connecting with a woman he met on Facebook. Sure, pretty much everyone knows how this ends nowadays, but back in the early years of social media and online identities, this doco was a warning shot fired from a cannon.
"I was utterly enthralled from the first frame to the last." -DOMINIC CORRY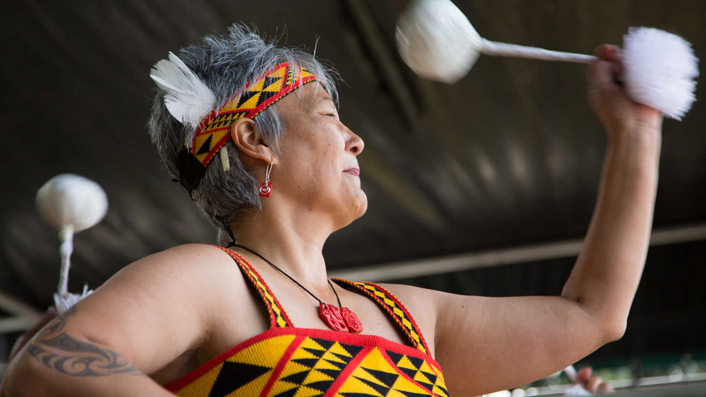 Director Tearepa Kahi tells the story of Dalvanius Prime, the residents of Patea, and their iconic, chart-topping song Poi E. An outlier when compared to the pop music of the era, the documentary details the song's rise to legacy status and how it forever changed New Zealand culture.
"There have been many documentaries about music and musicians that amount to 60 minutes of content thinned out to 90 minutes or more. Not here." -LIAM MAGUREN
More info on Poi E: The Story of Our Song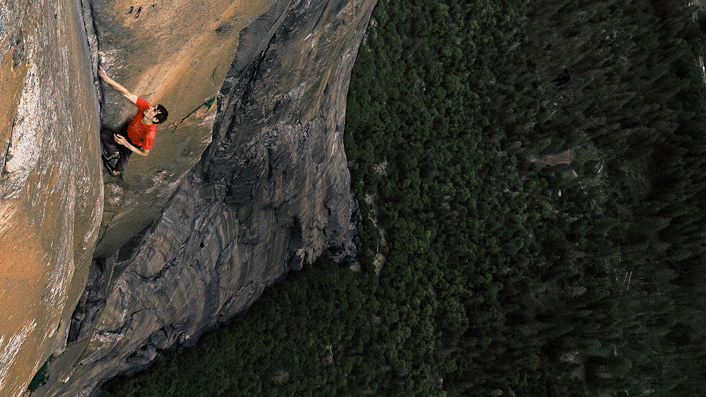 Winner of Best Documentary at the 2019 Academy Awards, filmmakers Jimmy Chin and Elizabeth Chai Vasarhelyi deliver both a portrait of renowned mountain climber Alex Honnold and his world-first attempt to solo climb Yosemite's 3000-foot-high El Capitan Wall—without any safety equipment.
"It's a study of human excellence in a form that naturally lends itself to being supremely cinematic, anchored by a main character who is deeply fascinating, all brought together by just the right filmmakers." -DANIEL RUTLEDGE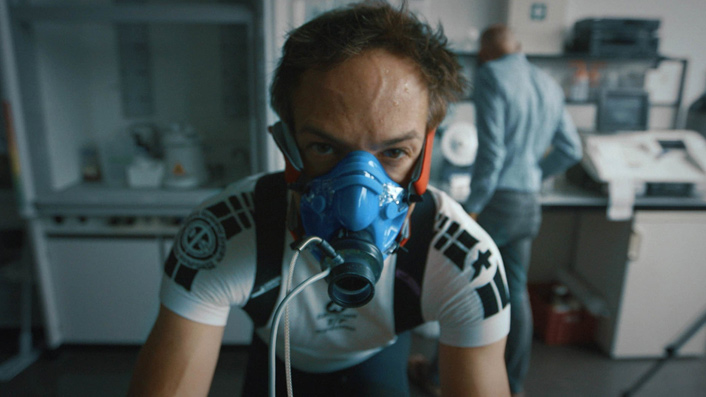 Starting off as a bit of a Super Steroid Me to demonstrate the impact of doping in cycling, director Bryan Fogel's attempts to duplicate Russian techniques revealed a massive sporting scandal. As the film pivots to an investigative thriller with doses of espionage and a trail leading to the biggest criminal in the world, Vladimir Putin, Fogel finds himself a million miles away from the simple idea he set out with, kicking a hornet's nest that will result in defection, witness protection, and international scandal.
"The unwieldiness is part and parcel of the movie's ragged appeal. None of this was by design.." -LOS ANGELES TIMES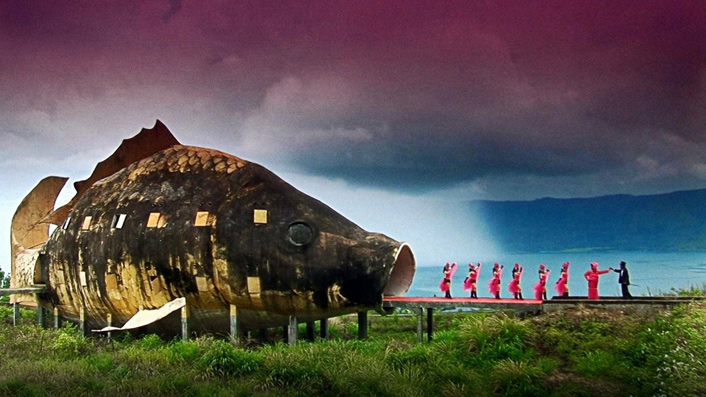 Former Indonesian death squad members re-enact the murders and mass killings they committed in Joshua Oppenheimer's stunning documentary debut that also shows what happens when the bad guys win and society celebrates genocide. The re-enactments are staged in the form of the subject's choice of film genres—gangster, western, musical—and the results are not just surreal, but also seem to unlock the awful reality of their deeds. As the intimacy between filmmaker and murderers increases and revelations are made more and more frequently, the barriers these killers have built to protect them from others and their own consciences erode in devastating fashion.
"In fiction it is demons, ghosts, vampires and zombies who commit evil acts. In reality it's people…" -ADAM FRESCO, FLICKS
Where to watch The Act of Killing