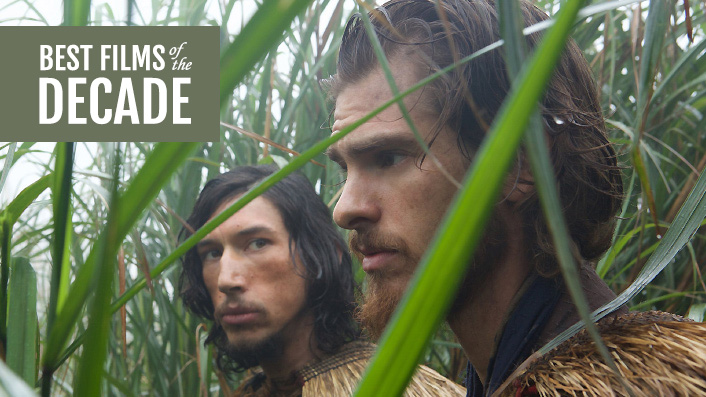 The best dramas of last decade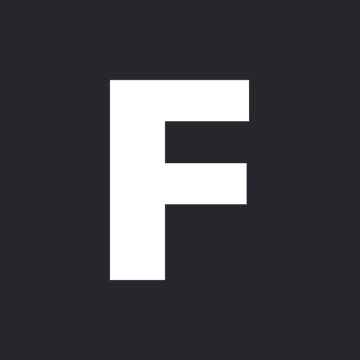 ---
If you've been as moved and often challenged by last decade's cinematic dramas as we have, you'll sympathise with the difficulty of narrowing down a list. Nevertheless, in a process itself no less dramatic than anything you'll see on screen, we did it and as part of Flicks' best of last decade coverage, we present the top 20 dramas from the past 10 years, as chosen by the writers at Flicks.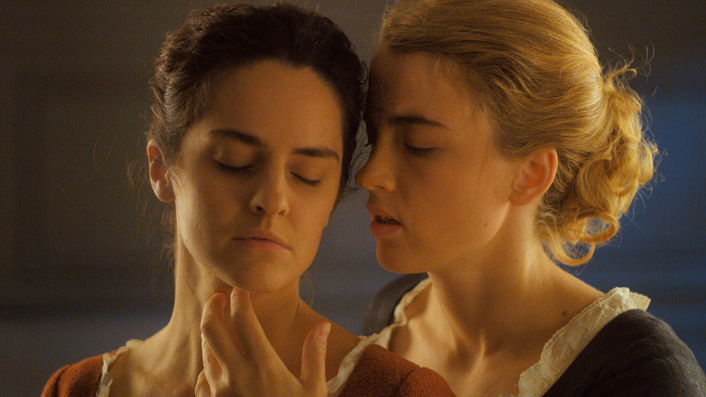 Where to watch
Winner of Best Screenplay and the Queer Palm at Cannes, Céline Sciamma's follow-up to the excellent Girlhood tells the story of a woman in the 18th century commissioned to paint a portrait of a reluctant bride-to-be. Where other artists have failed in the past, she attempts to do so in secret, but the more time they spend together, the closer they become.
"Something else. Totally emotionally immersive from the very beginning until that heartache of a final shot… Quite possibly the best of the year." -AMANDA JANE ROBINSON, FLICKS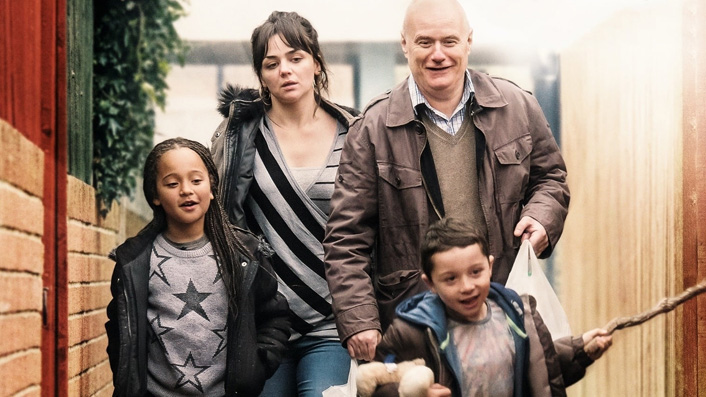 Where to watch
Legendary British filmmaker Ken Loach finally got the Palme d'Or with this damning drama that has nothing good to say about the UK welfare system. In a performance that's both surprisingly funny and heart-destroying, Dave Johns stars as the titular widower unable to get adequate assistance from the state after suffering a minor cardiac arrest. As the tangles of bureaucracy sink him below the poverty line, Blake finds solace in helping single mum Katie (Hayley Squires in an equally devastating role) who's stuck in a similar trap.
"A brutally straightforward tragedy about everyday folk trapped in bureaucratic hell – one that reflects a frightening reality recognisable to my neighbour, my parents, and probably you." -LIAM MAGUREN, FLICKS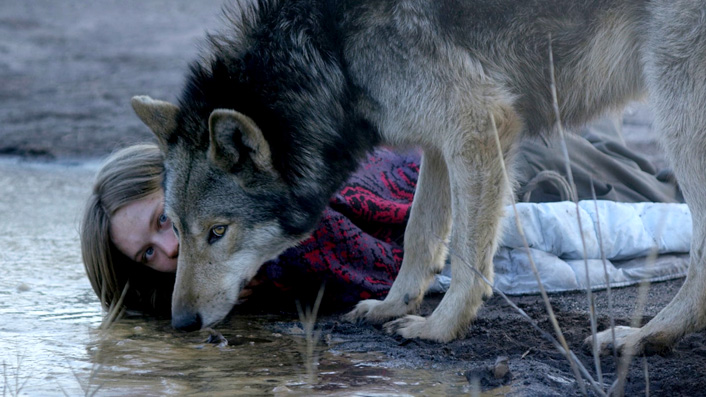 Causing many giggles and bouts of seat-squirming when it played at the New Zealand International Film Festival, German writer-director Nicolette Krebitz's drama proved provocative, to say the least. With social taboos and societal constraints in her crosshairs, Krebitz tells the story of a young woman who befriends an untamed wolf and chooses to live alongside it in the natural world.
"A one-of-a-kind urban fairy tale whose dedication to the unconstrained reaches of female agency and pleasure is as fearless as it is refreshing." -AARON YAP, FLICKS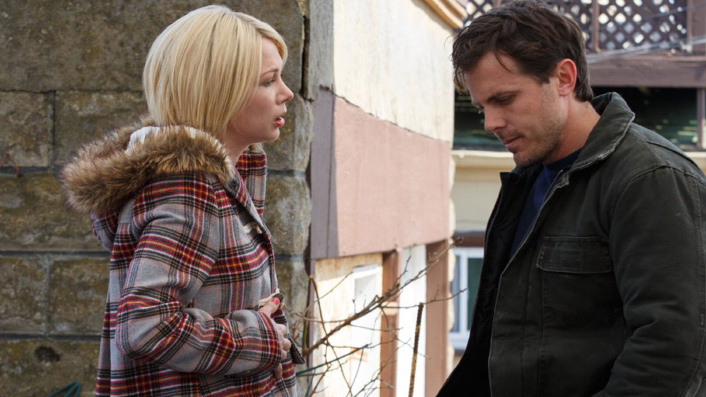 Where to watch
Kenneth Lonergan's superb tale of grief may start low-key, with the return of Lee (an Oscar-winning Casey Affleck) to his hometown after the death of his brother, but becomes gut-wrenching as the personal demons that plague him are exposed. Lucas Hedges is wonderful horny rage as the nephew Lee finds himself looking after (and was nominated for an Oscar); Michelle Williams does a ton with very little screentime (and was nominated for an Oscar); Lonergan's storytelling chops are on full display—and he won a Best Orginal Screenplay Oscar.
"What emerges is as subtle as it is shattering: ordinary, unshowy and, underneath, red raw with real feelings." -MATT GLASBY, FLICKS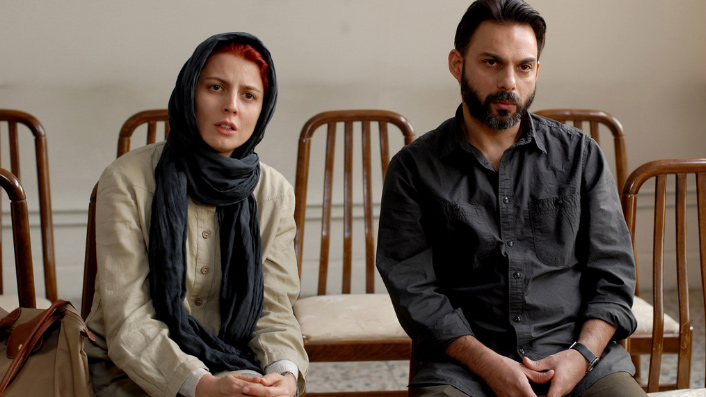 Where to watch
Winner of Best Foreign Language Film at the 2012 Academy Awards, writer-director Asghar Farhadi uses the divorce of a middle-class couple to surgically cut through the complexities and contradictions of Iranian culture and society. Farhadi would go on to win the Oscar again for 2016's The Salesman.
"'Joy' might not be the right word to describe a film as emotionally distressing as Asghar Farhadi's A Separation, but there is certainly an element of elation that comes with witnessing a work that's as spellbindingly effortless in its construction as this." -AARON YAP, FLICKS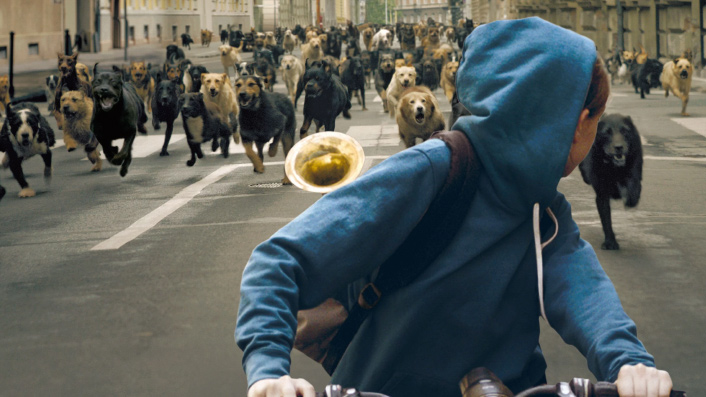 Canines across Budapest rebel en masse against humans in something of a dogpocalypse after an estranged father dumps his teenage daughter's dog Hagen on the outskirts of the city. As Hagen wanders the city he begins to befriend other dogs, and his (mis)adventures eventually see him lead a jailbreak of fellow doggos from the pound. With some 225 dogs used in production, man's best friend soon becomes both hero and The Birds-like horror, here—though the latter more keenly felt by the humans mistreating them.
"Far from perfect – too much hyper-kinetic dog-cam, and in the end not THAT profound – but goddamn, seeing a couple hundred REAL LIFE Cujos running around Budapest ripping shit up was enough." -AARON YAP, FLICKS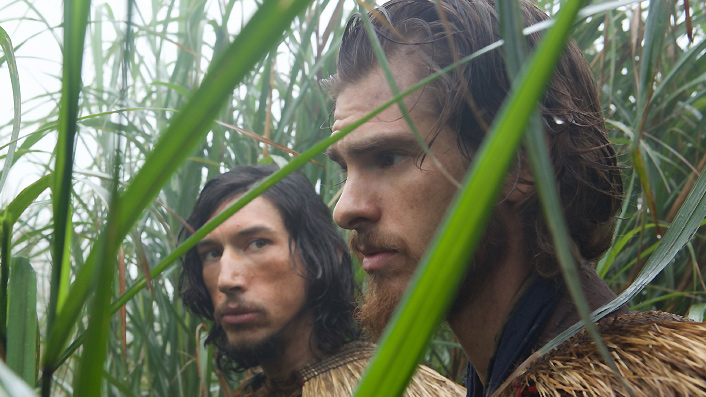 Where to watch
After decades of trying, Martain Scorsese finally managed to complete his hypnotic adaptation of Shûsaku Endô's historical novel about two Jesuit Portuguese Catholic priests (Andrew Garfield and Adam Driver) in the 17th century searching for their missing mentor (Liam Neeson) in Japan—where Catholicism is outlawed.
"It's a punishing journey to be sure, but if you can handle a marathon, that's also the beauty of it. You'll want it to end, until it does." -PAUL CASSERLY, FLICKS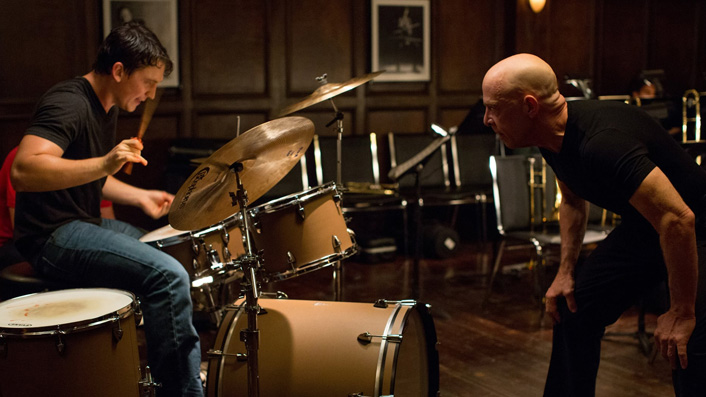 Where to watch
Undeniably the most intense movie about jazz ever made, JK Simmons delivers an Oscar-winning performance as a music instructor who goes to ruthless lengths to tutor his aspiring new drummer (Miles Teller). Chairs are thrown, threats are made, and blood is spilled in this messed-up quest for perfection, culminating in one of the finest climaxes of the decade.
"As a stress-inducing exercise in cinematic asphyxiation, Whiplash is this year's Gravity." -LIAM MAGUREN, FLICKS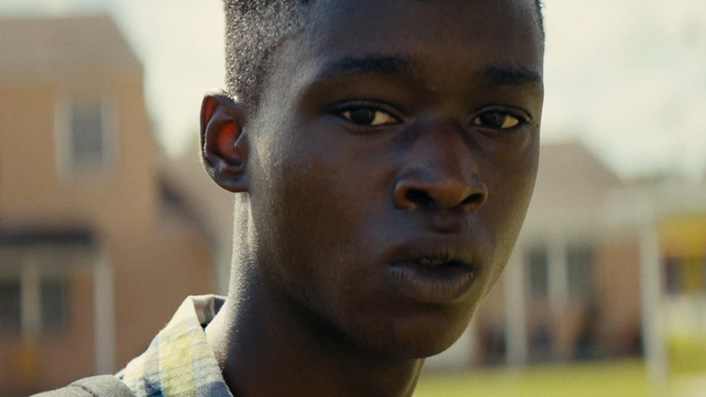 Where to watch
Filmmaker Barry Jenkins' Best Picture Oscar winner follows the growth of an African-American man at three separate junctions of his life—childhood, teenagehood, adulthood—as he comes to understand where his masculinity and sexuality lies in the poorer district of Miami.
"With the precision of a cinematic diamond cutter, filmmaker Barry Jenkins has crafted a great three-chapter chronicle of a soft-spoken black man named Chiron whose true self is constantly denied by the environment that engulfs him." -LIAM MAGUREN, FLICKS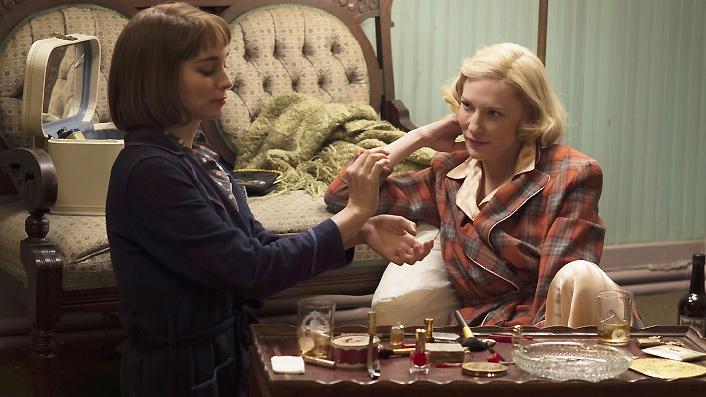 Where to watch
Todd Haynes' romantic melodrama set during the 1950s sees department store worker Therese (Rooney Mara) begin a societally forbidden affair with Carol (Cate Blanchett), an older woman who is going through a divorce. Based on the 1952 novel The Price of Salt by Patricia Highsmith (first published under a pseudonym so she wouldn't be labeled "a lesbian-book writer"), Carol was the talk of Cannes 2015, where it won Best Actress (Mara) and the Queer Palm award.
"For those seeking an afternoon weepy, the film's poise might be its Achilles heel – we never feel the howl of real heartbreak. But for everyone else, two words will suffice: pure class." -MATT GLASBY, FLICKS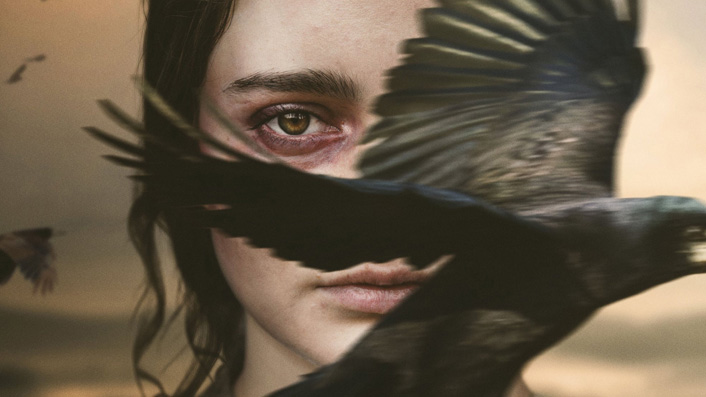 Where to watch
Filmmaker Jennifer Kent followed her monster-under-the-bed horror The Babadook with something far more frightening—Australian history. Set in 1825 Tasmania during the British colonisation, the story follows a young Irish convict (the excellent Aisling Franciosi) in pursuit of the English officer who committed unspeakable acts against her and her family. Sensational newcomer Baykali Ganambarr co-stars as Billy, an Aboriginal tracker who knows the despicable nature of these colonisers all too well and helps with the chase.
"Raw, taut and dense with acts of unconscionable cruelty—the fact that it's probably a disturbingly accurate depiction of the appalling treatment suffered by many convicts and Aboriginal people under the mantle of civilised colonisation, makes it all the more sobering." -SARAH VOON, FLICKS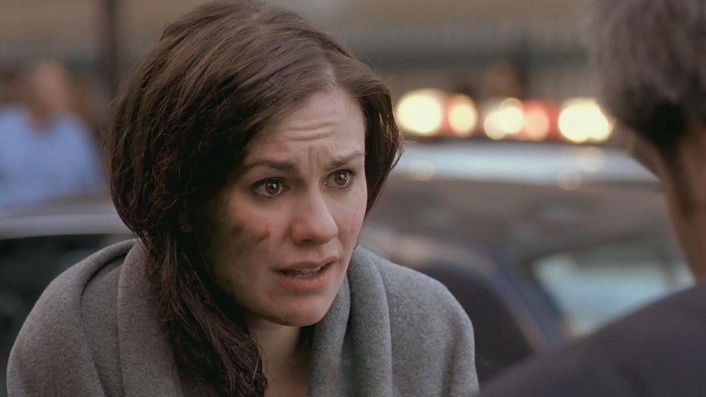 Where to watch
Kenneth Lonergan's 2011 drama took a torturous route to the screen—originally due for release in 2005, he scrapped with the studio over the edit, sparking multiple lawsuits. With an eventual theatrical cut of 150 minutes and a 186-minute extended cut there's a lot going on, and Margaret is not for the impatient. For some, its sprawling nature is what's endearing, along with Anna Paquin's great performance as a young woman in the aftermath of being involved in an accident. Needless to say, there's plenty more going on over the extreme runtime than the procedural elements that follow—it's all eminently watchable.
"Paquin creates that rarest of things: a profoundly unsympathetic character who is mysteriously, mesmerically, operatically compelling to watch." -THE GUARDIAN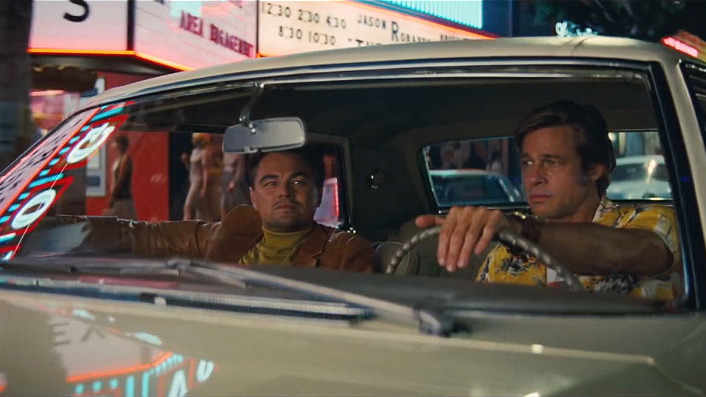 Where to watch
Entered in the Golden Globes as a comedy, there's certainly a bunch of laughs in Tarantino's reimagining of 1969 Hollywood. That categorisation feels more a case of a studio trying to find the easier path to awards glory though, with the dramatic and thriller elements of the film lingering longer than the LOLs. At times chilling, not least of all in stuntman Cliff Booth's visit to Manson HQ at the Spahn Ranch, or as the Rolling Stones' Out of Time introduces the film's final night of drama, there's also a rumination here on aging and relevance that's timely as Tarantino enters the home stretch of his career.
"Is it Rick or Cliff that better represents Tarantino as he approaches retirement in real life? Do both of them represent the medium of film itself? What's with the emphasis of filth on the bare feet?" -DANIEL RUTLEDGE, FLICKS
Where to watch
It sounded like we were going to get a Paul Thomas Anderson Scientology movie, but that's not really what emerged with The Master, even though there are many parallels between Philip Seymour Hoffman's Lancaster Dodd and L. Ron Hubbard. Dodd's relationship with the troubled Freddie Quell (Joaquin Phoenix) is a sight to behold, as WW2 vet Quell encounters the charismatic bullshit artist/philosopher during the 1950s. Part unconsummated love, part struggle between opposing elements, it's a fuckin' acting masterclass, even as what exactly this film is about may remain oblique.
"The performers, particularly Hoffman, who seems to be channeling both Orson Welles and Toad of Toad Hall, are spectacular." -MATT GLASBY, FLICKS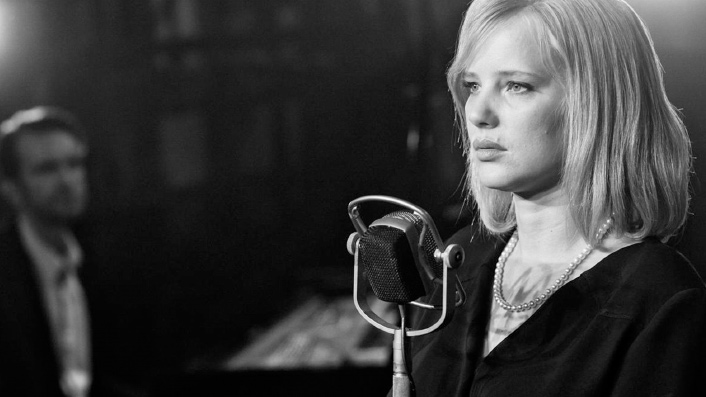 Where to watch
Post-WW2 drama set in Poland follows the decades-long romance between musical director Wiktor (Tomasz Kot) and singer Zula (Joanna Kulig). Initially meeting during the formation of a patriotic/propagandist folk group to celebrate Polish culture, the pair come in and out of each other's lives in the years that follow. An intensely romantic, music-drenched tale that spans genres and eras and proves impossible to tear your eyes and ears away from.
"Beautifully shot, feat. two of the most horribly watchable (read: swoon) romantic leads a period film could ask for, remain glued as the pair navigate patriotic duty, personal integrity, European wartime borders and one another. Watch the throne, Rick & Ilsa." -SARAH THOMSON, FLICKS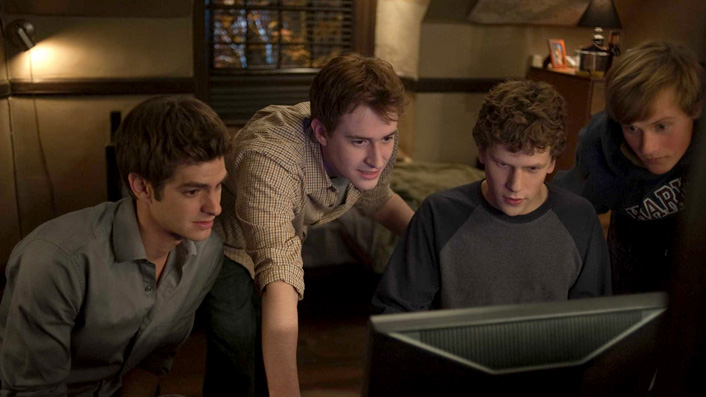 Where to watch
They may not have known it at the time, but director David Fincher and screenwriter Aaron Sorkin created a juggernaut biopic that only grew more relevant as the decade went by. Jesse Eisenberg delivers an exceptionally complex depiction of Facebook founder Mark Zuckerberg, expressing a potent mix of arrogance and ambition that seemed necessary to construct the social media giant. Facebook became inundated with seismic controversies over the past ten years, and as their grasp on the world continues to be questioned, it's natural to wonder how this all began, making this spiky origin story all the more rewatchable.
"Fincher is all restrained visual rigour here, while Sorkin's relentless, lightning-paced dialogue – matched with the nimble, non-linear editing – mirrors the speedy viral nature in which information is shared and processed in our age. An invigorating and vital film." -AARON YAP, FLICKS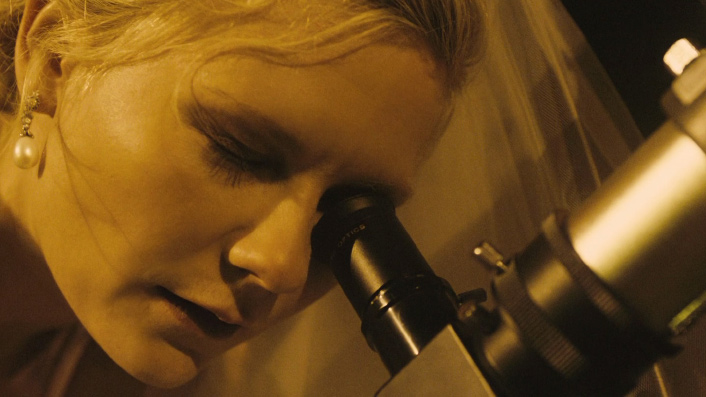 Where to watch
Opening with the wedding reception of Justine (Kirsten Dunst) and Michael (Alexander Skarsgård), things—surprise!—take a turn for the worse in Lars von Trier's 2011 musing on depression. Spectacular imagery opens the film, interspersed with Justine's mental decline and the struggles of her sister Claire (Charlotte Gainsbourg) to manage her fear of a newly-discovered rogue planet hitting Earth, a fear that becomes more statistically likely as the film proceeds.
"Melancholia is based on Von Trier's personal experiences but, rather than the tumultuous aspects of grief and depression, this is more about how those that suffer from it are able to self-destruct amid an eerie aura of calm. " -STEVE NEWALL, FLICKS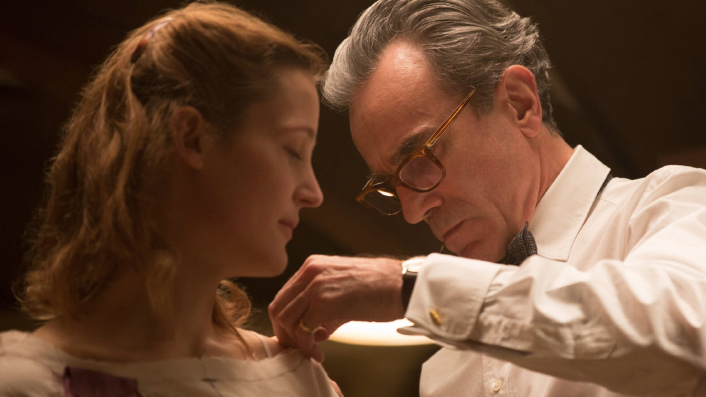 Where to watch
Director Paul Thomas Anderson and star Daniel Day-Lewis reteam, after 2007's brilliant There Will Be Blood, for this Best Picture Academy Award nominee set in the fashion world of 1950s post-war London. As renowned dressmaker Reynolds Woodcock, Day-Lewis is a perfectionist with a supremely nasty side—pettiness and cruelty wielded as tools as much as his measuring tape and pins. All of his facets are gradually exposed when he discovers a new muse in Alma (Vicky Krieps), but who he must control utterly (mirroring Anderson's tight grip on tone and immaculate eye here). Yeah, Alma's not totally cool with everything she encounters in Woodcock, and her resilience in the relationship propels this tale into some extreme, if still generally austere, places.
"As the mincing mansplainer-in-chief, Day-Lewis is predictably committed in his Last Ever Role™, an angry vein in his forehead working overtime." -MATT GLASBY, FLICKS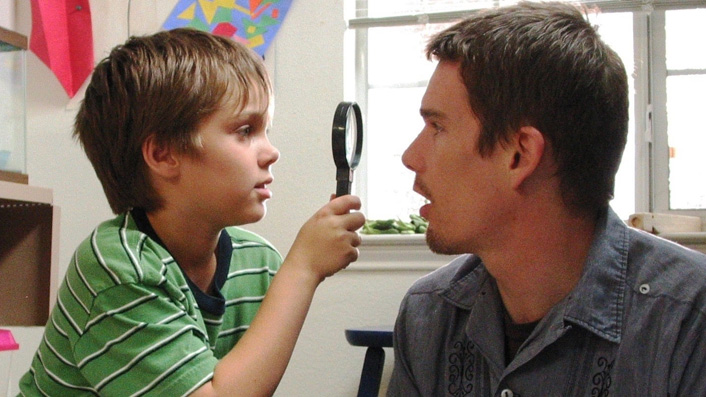 Where to watch
Filmmaker Richard Linklater pulled off an incredible feat of longitudinal filmmaking here: shooting every year with the same actors for 12 years. The result is a coming-of-age tale unlike any other, where everyone and everything organically grows around the lead child as we physically see him grow into a young man. It also helps that Linklater's an incredible writer and can direct actors on a level rarely matched.
"Linklater casts a spell that defies you to not be moved, and captures the incredible complexity, richness and emotion of every one of our unique lives in the process." -STEVE NEWALL, FLICKS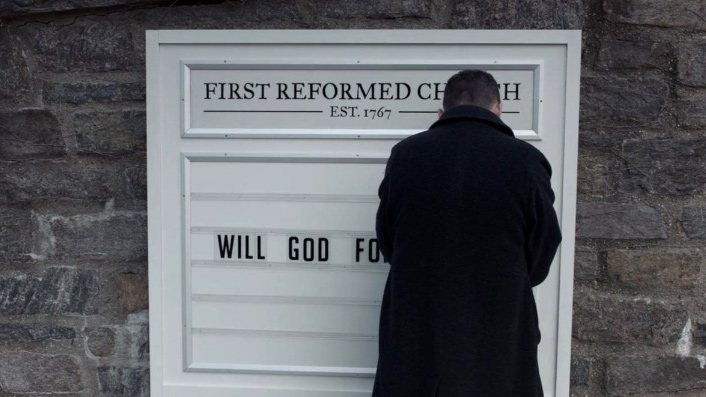 Where to watch
Being called upon to help a parishioner struggling with human devastation of the environment is just one of the weighty things Reverend Ernst Toller (Ethan Hawke) struggles with in this superb drama written and directed by Paul Schrader. He's also an alcoholic, unwell, and still not dealing with the death of his son in the Iraq War. Not to mention attendance at his church is dwindling, and his contemplative take on religion isn't completely compatible with the evangelical megachurch that owns the First Reformed Church. Toller's set for a spiritual crisis, and it's spurred on by his own musings on climate change, and his relationship with Mary (Amanda Seyfried), wife of the radical environmentalist she urges Toller to help. Deeply affecting, and anchored by an outstanding Hawke performance.
"First Reformed could go south any number of times but instead remains mesmerisingly, defiantly steadfast in its examination of human corruption and spiritual commodification." -KATIE PARKER, FLICKS