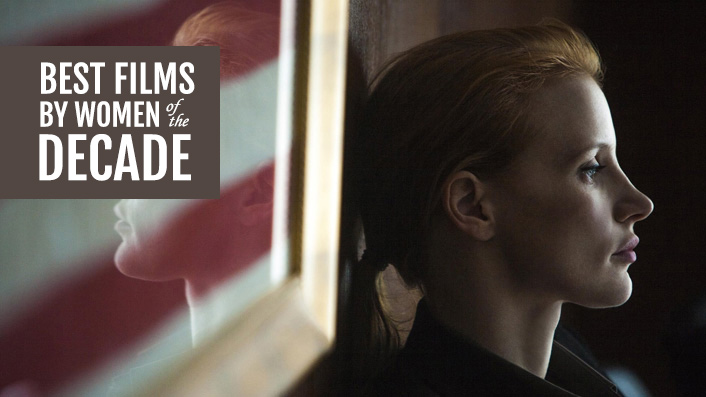 The best films by women last decade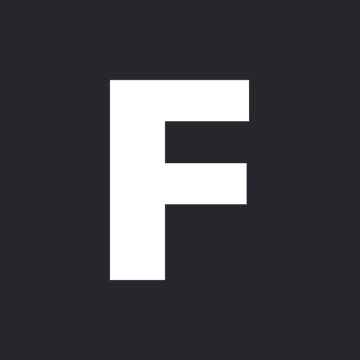 ---
Highlighting the best films by female directors over the past 10 years, as part of Flicks' Best of last decade coverage, what a collection of films this is. Read on for some of the most entertaining, challenging, and idiosyncratic films of the decade, as chosen by the writers at Flicks.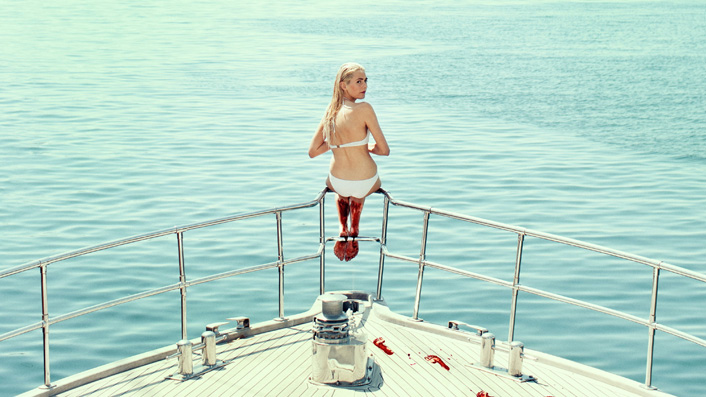 Nominated for the World Cinema Grand Jury Prize at Sundance, director Isabella Eklöf's provocative feature debut centres on Sascha, a drug lord's trophy girlfriend, as she soaks up the sun and parties the night away during a luxury vacation. However, when she befriends a Dutchman, the carefree holiday takes a sinister turn.
"Boundaries are disregarded, assault permeates, yet Sascha retains the last word. I can't wait for whatever Eklöf does next." -AMANDA JANE ROBINSON, FLICKS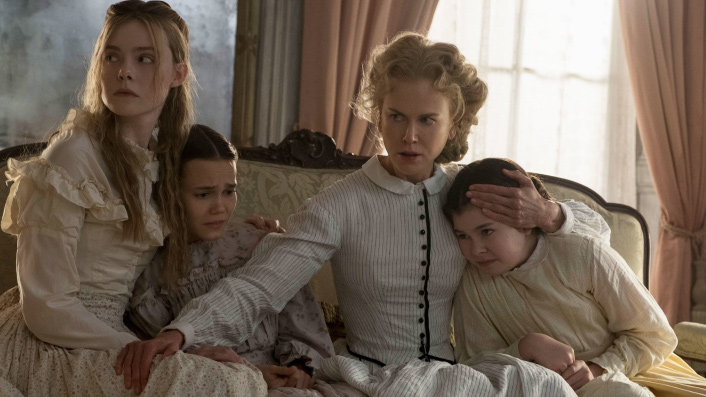 A fantastic cast—Nicole Kidman, Kirsten Dunst,Elle Fanning and Colin Farrell—lead Sofia Coppola's sixth feature, based on the novel of the same name (also adapted as The Beguiled, starring Clint Eastwood, in 1971). An almost empty girls boarding school takes in an injured, scheming, Civil War defector (Farrell) in this Cannes Best Director-winning period drama, the stranger raising temperatures of both students and teachers in the already-sweltering Virginian heat.
"It's loaded with subtext about gender and war, but The Beguiled never feels heavy-handed, thanks to its director's laconic tendencies. Still, it's hard not to feel the weight of history as the credits roll." -TONY STAMP, FLICKS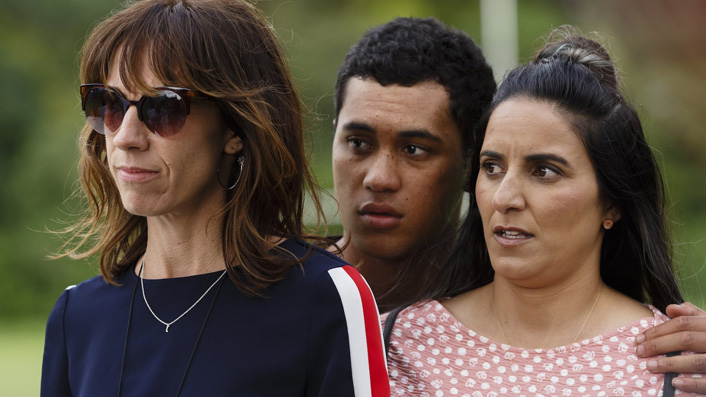 Jackie van Beek and Madeleine Sami wrote, directed and starred in this crack-up Kiwi anti-rom-com as cynical business partners who help cowardly men and women break up their unhappy relationships—for a fee. Features a wickedly funny James Rolleston, a breakout comedic performance from Ana Scotney, and an unforgettable rendition of a Celine Dion anthem.
"Brimming with proof that, given the chance, Aotearoa's female talent have their own stories to tell – and are no less hilarious in doing so." -KATIE PARKER, FLICKS
Where to watch The Breaker Upperers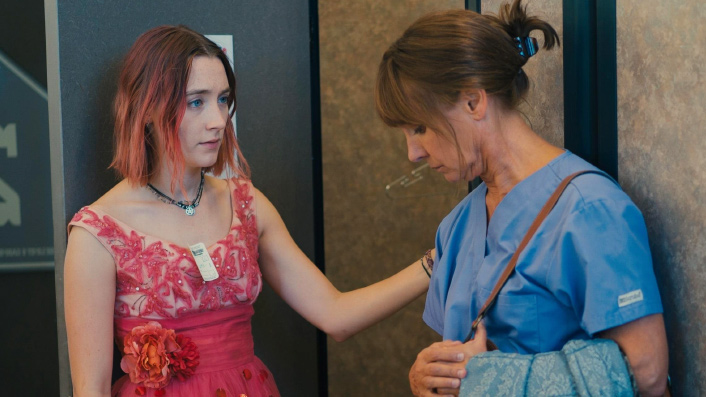 Greta Gerwig's directorial debut stars Saoirse Ronan, Laurie Metcalf and Tracy Letts in a Northern California coming-of-age comedy-drama. Christine "Lady Bird" McPherson (Ronan) dreams of escape from Sacramento, away from her family's financial struggles and her strained relationship with her mother in an achingly accurate portrait of teen life.
"Each character is lived in and every casting choice feels entirely inevitable." -AMANDA JANE ROBINSON, FLICKS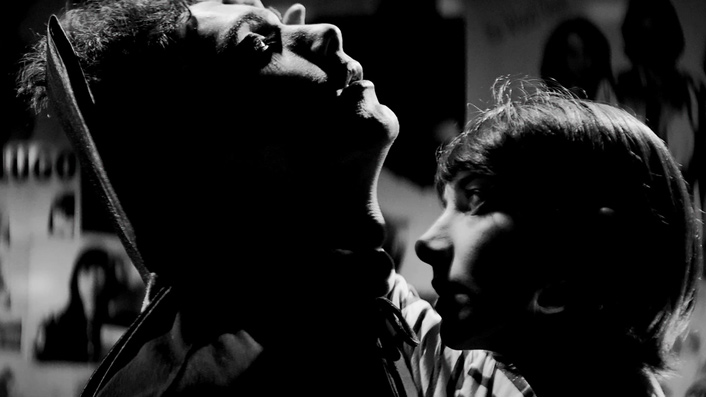 Ana Lily Amirpour's feature debut is an absolute one-of-a-kind. The film follows a hajib-clad vampire who loves nothing more than to cruise the midnight streets of Iran on her skateboard, stalking those unaware of what she truly is. Sumptuously shot in black-n-white, Amirpour brings the fictional Bad City to life—before she paints the ghost town red.
"A delectable, atmospheric creation, a lush dreamscape that we fall into, captivated and elevated." -FILMINK
More info on A Girl Walks Home Alone at Night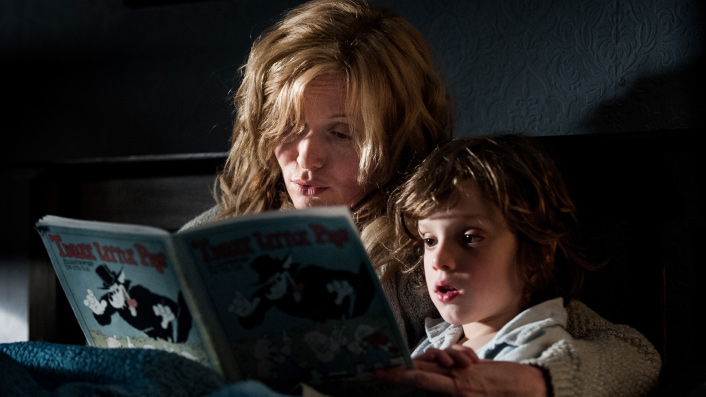 Uninterested in churning out drab jump-scare fodder, writer-director Jennifer Kent jumped into your head with this mind-contorting horror. Starring Essie Davis in excellent form, the film follows a single mother who reads a mysterious pop-up book for her son—a disturbing tale about an entity with a top hat who starts to manifest into the real world.
"With the storybook logic propelling it, this creature's repetitive and escalating groaning, and its shifting, constantly unsettling, physical presence, the Babadook itself taps into some welcomely vulnerable part of the psyche." -STEVE NEWALL, FLICKS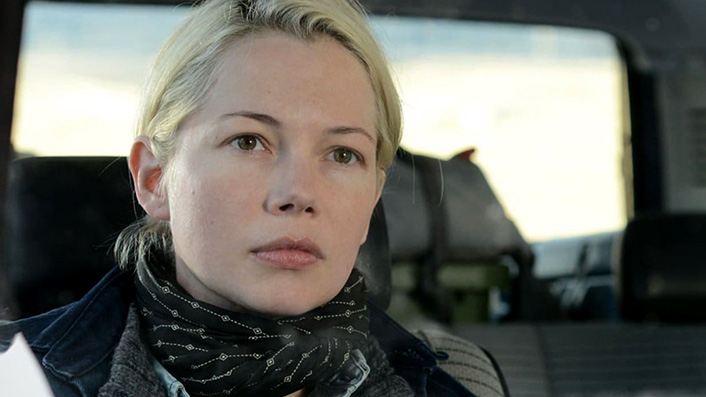 Kelly Reichardt, director of festival favourites Night Moves and Meek's Cutoff (see: #12), contemplatively captures the intersecting lives of women in small-town Montana. Stars Laura Dern as an experienced lawyer trying to ease the woes of a disgruntled client, Michelle Williams as a woman coming to terms with potential cracks in her marriage, and Kristen Stewart as the teacher of an adult education class who bonds with a ranch hand.
"Kelly Reichardt's wonderful triptych of female character studies confirms her status as the quietest of great American filmmakers." -VARIETY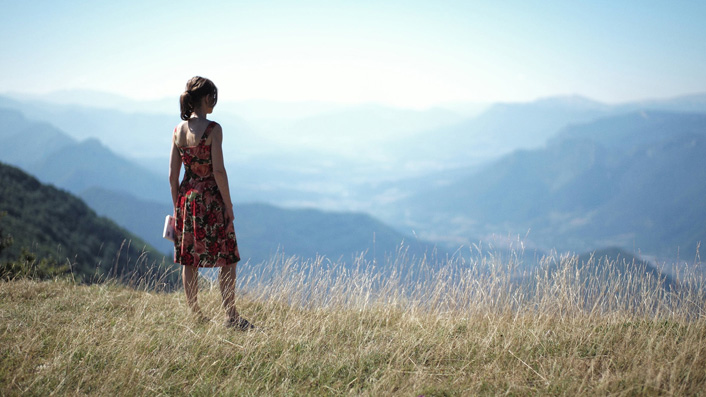 Scoring the Silver Bear for Best Director at the Berlin Film Festival, Mia Hansen-Løve's perfectly observed drama put the outstanding Isabelle Huppert in the shoes of a philosophy teacher buried in a sudden dump truck of issues: she loses her job, her mother dies, and she discovers her husband's cheated on her.
"[Mia Hansen-Løve] handles the philosophical coming-of-middle-age material with the sturdiness of a veteran sea captain, as does her first mate Isabelle Huppert in prestigious form." -LIAM MAGUREN, FLICKS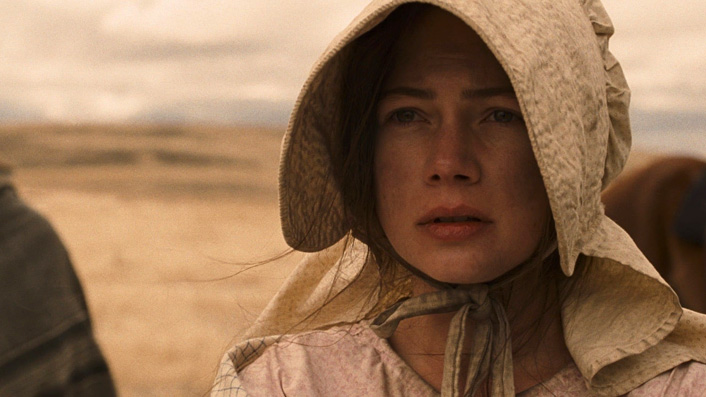 Kelly Reichardt delivered a not-your-typical Western with this deeply-felt film following set in 1845. Following a wagon carrying three families to Oregon, Reichardt relayed a rich depiction of women's experiences in the wild west—one rarely seen on film.
"A mesmerizing cinematic journey that is often as arduous and spare as the lives of its hard-bitten protagonists." -WASHINGTON POST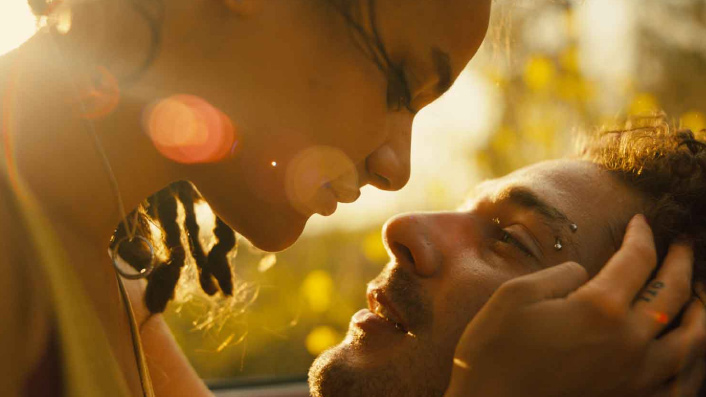 In Andrea Arnold's Cannes-winning coming-of-age road movie, Star (Sasha Lane) is a teenage girl with nothing to lose who joins a misfit traveling magazine sales crew. Led by Krystal (Riley Keogh), the gang criss-cross the Midwest and Star is shown the ropes by Jake (Shia LaBeouf) as well as getting caught up in a whirlwind of hard partying, law bending and young love.
"It's constantly, engrossingly active, spinning and sparking and exploding in cycles like a Fourth of July catherine wheel." -VARIETY

French actor-director Mati Diop's Cannes Grand Prize-winning narrative feature debut (in French, Atlantique) is a supernatural romantic drama set in coastal Dakar. When unpaid construction workers leave in search of a better future, Ada's (Mame Bineta Sane) lover goes with them—and then a strange illness takes hold on those who've stayed behind.
"Diop's first feature-set in her father's home town of Dakar, Senegal-unites a wide array of ideas and genres with her intensely sensory artistry." -THE NEW YORKER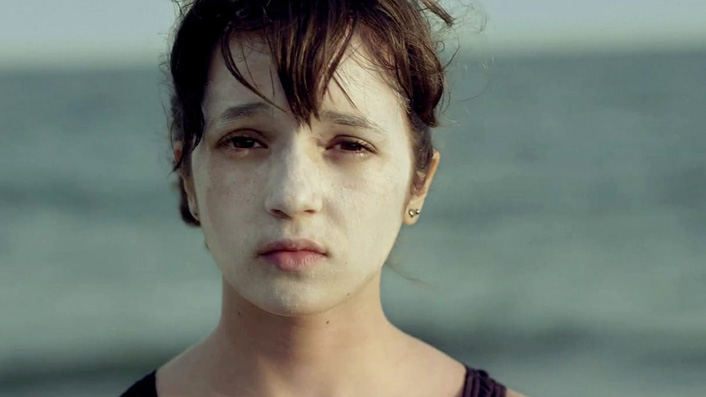 Observing her friend's sexual openness, a 14-year-old girl attempts to follow her behaviour in writer-director Eliza Hittman's feature debut. Though she manages to seduce a guy with sexual experience, she soon finds herself wandering outside of her comfort zone.
"The writer-director's stress on the small, degrading details that attend yearning as well as her protagonist's desperation and self-deception make it more mood piece than straightforward narrative, but the ultra-confident production proves that Hittman's a talent to watch." -VARIETY
More info on It Felt Like Love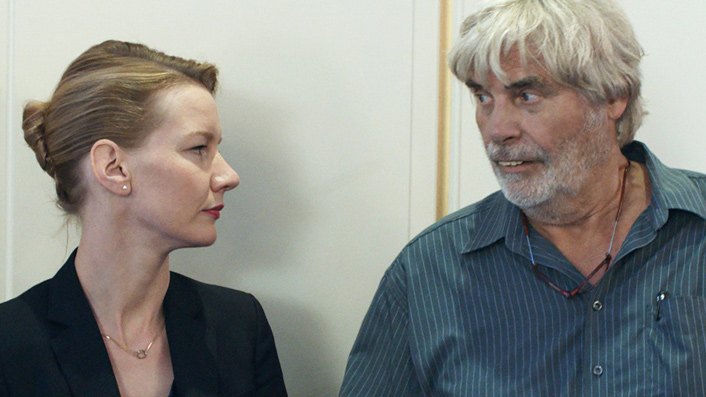 Maren Ade's comedy-drama, nominated for the Palme d'Or at Cannes 2016, sees a father trying to reconnect with his adult daughter. In grimly compelling comic fashion, practical jokes, pranks and an absurd persona are the main tools he chooses to work with.
"The father/daughter dynamic is the main event here, and it builds to a wonderfully intense conclusion, but the film has many layers, and somehow manages to play as a powerful satire on social dislocation, corporate culture and inequality along the way." -PAUL CASSERLY, FLICKS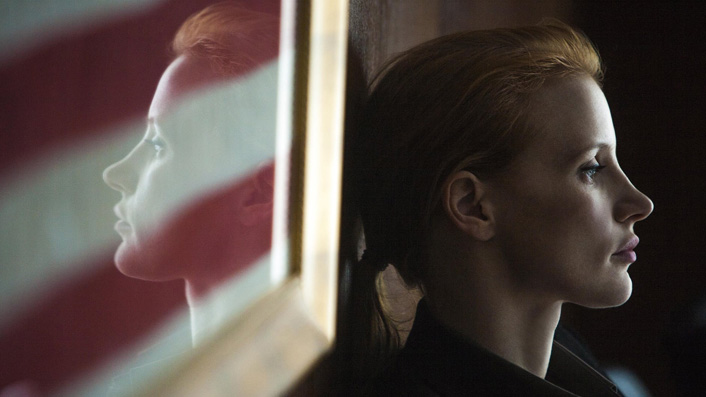 Following her historic Best Directing Oscar win for The Hurt Locker, Kathryn Bigelow delivered another masterclass in contemporary war cinema. In a Golden Globe-winning performance, Jessica Chastain plays the CIA operative who masterminded the hunt for Osama bin Laden throughout the gruelling years—culminating in one of the most incredibly well-edited action sequences of the decade.
"Bigelow believably depicts the gritty, lived-in and tense world of intelligence operatives before building to an inevitable, yet nerve-wracking, conclusion." -STEVE NEWALL, FLICKS
Where to watch Zero Dark Thirty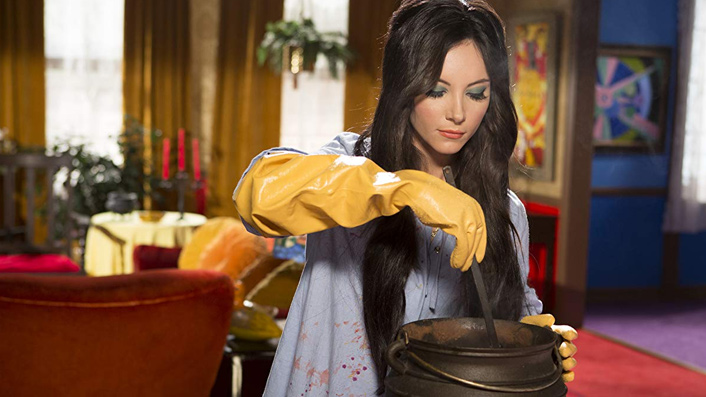 Anna Biller's incredibly unique melodrama-comedy-horror sees a witch use spells and magic to get men to fall in love with her. In part a tribute to 1960s pulp novels and Technicolor melodramas, Biller isn't bound by convention in her contemporary examination of sexual politics.
"It would be a very different film in the hands of a male director and their accompanying gaze. Not for everyone given its pacing and ultra-specific aesthetic, it should be said." -STEVE NEWALL, FLICKS

Kathryn Bigelow's horrific thriller, recreates a real-life incident of intense police violence and racial persecution in the summer of 1967. The utterly vile David Senak (a terrifying Will Poulter) is the instigator, a security guard trying to calm things down (John Boyega) can do little more than watch.
"A masterful tour de force in high tension filmmaking, anchored by a home-invasion horror style second act that is absolutely excruciating." -DANIEL RUTLEDGE, FLICKS

A romance blooms between a painter and her subject, a bride-to-be, in this historical romance from writer-director Céline Sciamma (Girlhood). Winner of the Queer Palm and Best Screenplay at Cannes (and nominated for the Palme d'Or).
"Something else. Totally emotionally immersive from the very beginning until that heartache of a final shot… Quite possibly the best of the year." -AMANDA JANE ROBINSON, FLICKS
Where to watch Portrait of a Lady on Fire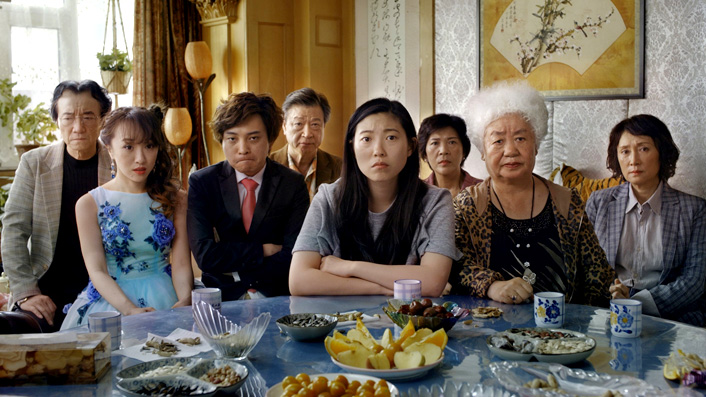 Writer-director Lulu Wang gifted Awkwafina an incredible lead role in her emotionally affecting and constantly funny feature about a headstrong woman in New York who reunites with family members—and her terminally ill grandma—back in China. But instead of telling the matriarch of her condition, they instead stage a fake wedding for everyone to secretly say their goodbyes.
"Wang possesses a terrific, patient eye and an economical touch with story, and is supported by perhaps the most lovable and joyous ensemble you'll see this year." -AARON YAP, FLICKS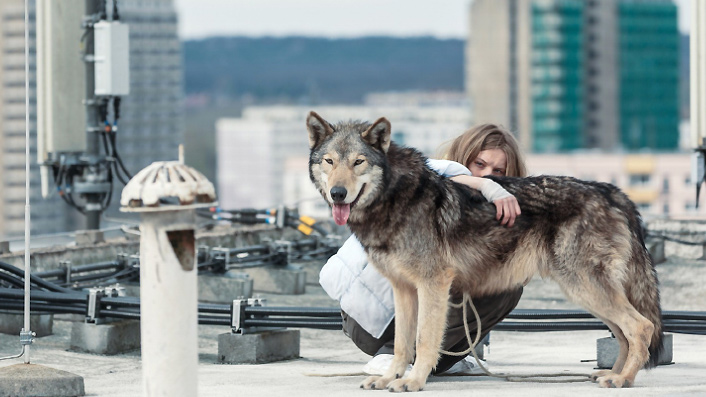 In Nicolette Krebitz's unique tale, Ania (Lilith Stangenberg) lives alone, has a shitty time working at an ad agency, and then has everything changed by an encounter with a wolf. This stirs a compulsion within her to track it down and develop a very unique rapport with it, while Ania finds herself embracing the animal's nature.
"A one-of-a-kind urban fairy tale whose dedication to the unconstrained reaches of female agency and pleasure is as fearless as it is refreshing." -AARON YAP, FLICKS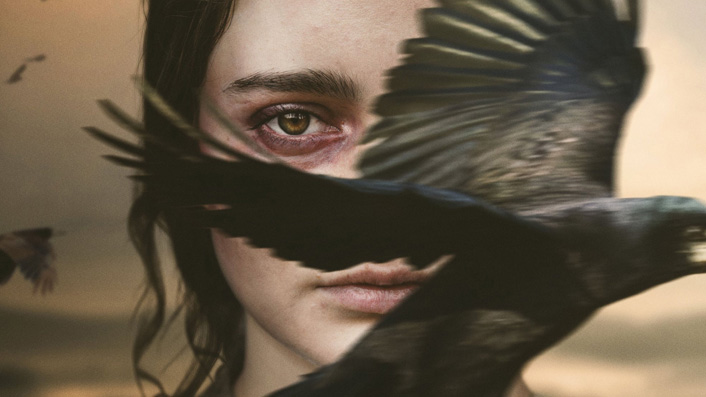 Jennifer Kent followed up The Babadook with this confrontational and uncompromising period thriller set in 1825 Tasmania. Young Irish convict Claire (Aisling Franciosi) pursues a British officer (Sam Claflin) through the wilderness with vengeance on her mind for an appalling act committed against her family. An Aboriginal tracker named Billy (Baykali Ganambarr) helps the chase, like Claire, scarred by his own trauma. A tough watch, please read the classification before viewing.
"Raw, taut and dense with acts of unconscionable cruelty—the fact that it's probably a disturbingly accurate depiction of the appalling treatment suffered by many convicts and Aboriginal people under the mantle of civilised colonisation, makes it all the more sobering." -SARAH VOON, FLICKS