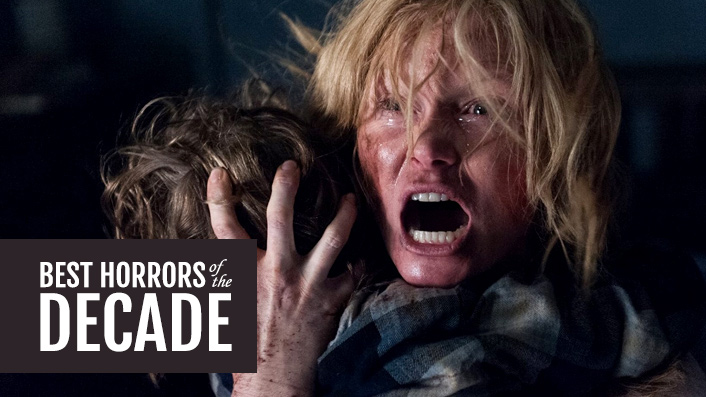 The best horrors of last decade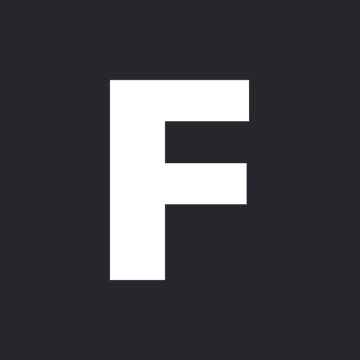 ---
There was a lot to like about the past decade in horror, with a resurgence of money-makers alongside a diverse range of genre riffs of all shapes and sizes. Keeping this list to twenty was tough, but as part of Flicks' best of last decade coverage, here's what has stuck around to haunt the writers at Flicks over the last ten years.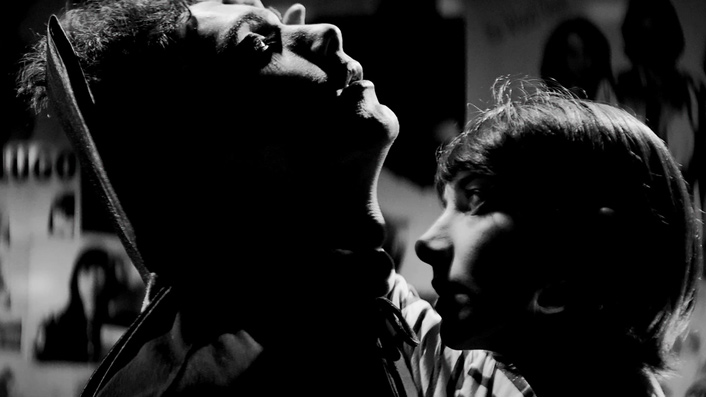 Thought Only Lovers Left Alive had cinemas coolest vampires of the decade? Then you never saw this hijab-clad Draculady rolling through the Iranian streets at night on her skateboard. With a style so slick it slips off the screen, the ghost-town world Ana Lily Amirpour created in her feature debut would be more terrifying if it wasn't so in vogue.
"Equally cool and cruel, stuffed with subtext, this 'Iranian fairytale' weaves its spell to a flip, hip ending. Amirpour is one to watch." -TOTAL FILM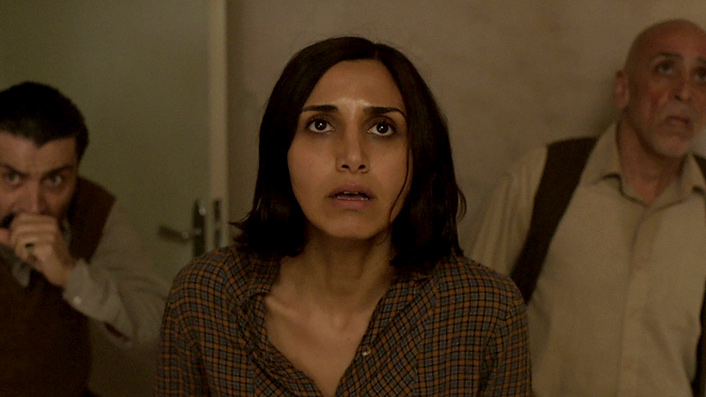 Where to watch
How many horror films have you seen set in 1980s Tehran? Bugger all, we're guessing, which is part of the reason this paranormal terror stands out. With her husband enlisted in the army, a mother battles the ensuing stress of the Iran-Iraq war while protecting her daughter from a mysterious evil presence.
"I got repeated goosebumps and sank fingernails into my arms; my pal dished out some impressive screams. That's the review proper right there." -STEVE NEWALL, FLICKS
Where to watch Under the Shadow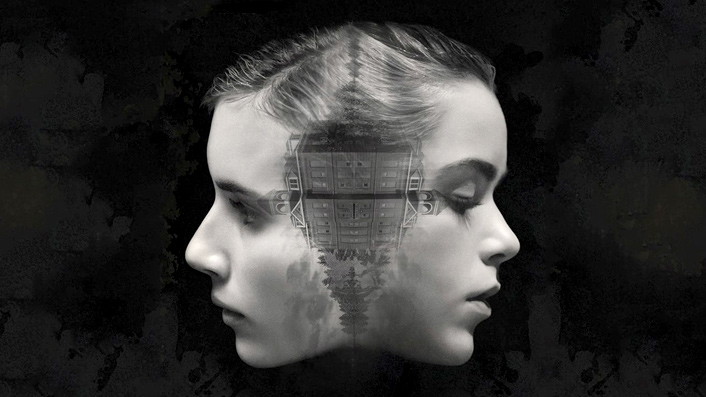 Where to watch
The very definition of an underrated gem, this atmospheric boarding school horror (also known as The Blackcoat's Daughter) is best experienced without us telling you anything about it. OK, we'll tell you it stars Emma Roberts and Mad Men's Kieran Shipka. Now hop straight in and be surprised… if you dare.
"The optimum way to enjoy a first viewing of this is try to remain as ignorant as possible about what happens." -HOLLYWOOD REPORTER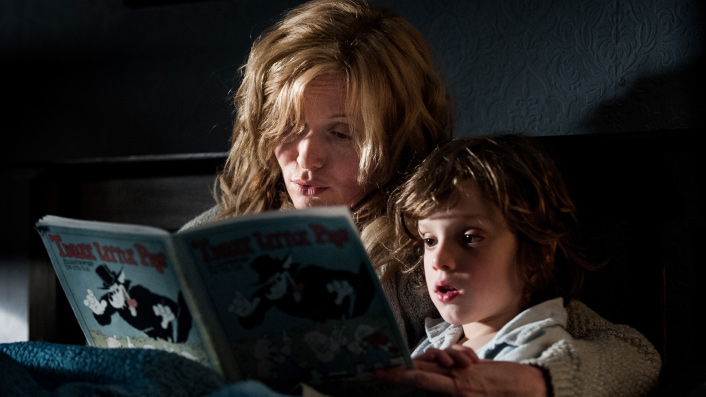 Where to watch
Before getting significant awards recognition for The Nightingale, Aussie filmmaker Jennifer Kent made one burly feature debut by turning a pop-up book into a nightmare. Essie Davis makes the terror known as Amelia, a stressed-out mother protecting her troubled son from this elusive monster in a top hat.
"An assured chiller that successfully piles on the dread, thanks to great casting and the creepy-as-all-hell character of the title." -STEVE NEWALL, FLICKS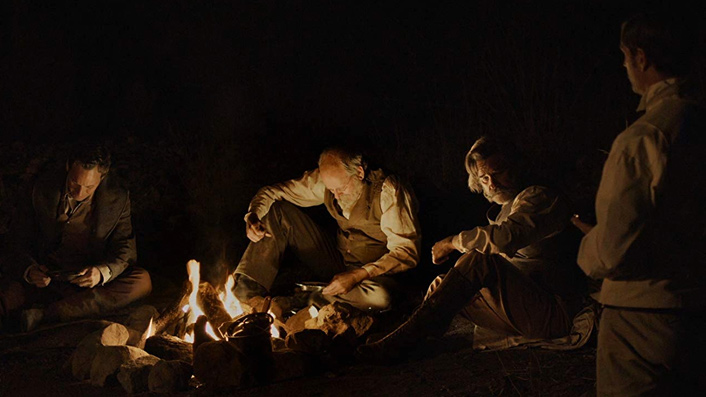 Where to watch
Before he cast Vince Vaughn in the sometimes horrific Brawl in Cell Block 99 and paired Vince Vaughn with the horrific Mel Gibson in Dragged Across Concrete, S. Craig Zahler's debut was this horrific Western. A killer cast (Kurt Russell, Patrick Wilson, Matthew Fox, Richard Jenkins, Lili Simmons, Evan Jonigkeit, David Arquette and Sid Haig) flesh out this tale of a squabbling posse who encounter a cannibalistic troglodyte clan—with things getting bloody gory.
"I doubt there's a huge audience for a movie like Bone Tomahawk, but those who find it may turn it into a new cult classic." -ENTERTAINMENT WEEKLY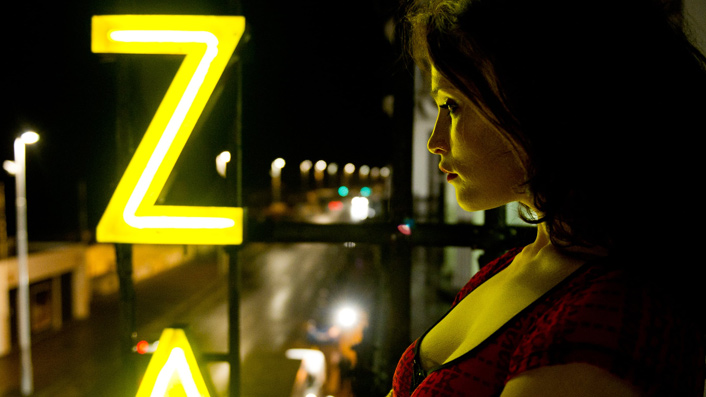 Where to watch
Having proved he could make one hell of a vampire film with Interview with the Vampire, director Neil Jordan flexed that muscle again with this adaptation of Moira Buffini's stage play. Featuring Gemma Arterton and Saoirse Ronan as mother-daughter blood-suckers trying to keep a low profile, the film finds new life in seemingly ageless fantasy lore.
"One might rush to compare its teenage romance subplot to Twilight, but in truth, the film is closer in its revisionist spirit to Tomas Alfredson's Let the Right One In." -AARON YAP, FLICKS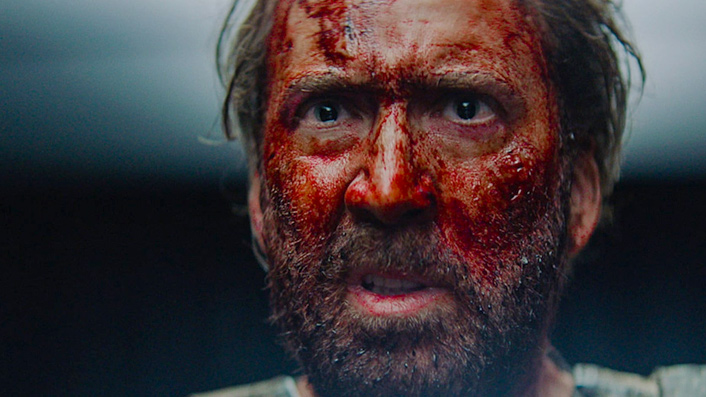 Where to watch
Sure, Nicolas Cage beats up a bathroom in his undies and has a drugged-out chainsaw battle near the end, but don't mistake this film as simply "a fun time." It's just a small part that makes up this hyper-stylised descent into madness, aided by a mood that broods, the surreal direction of Panos Cosmatos, and a fever dream score by the late Jóhann Jóhannsson (not to overlook the contributions of King Crimson and Sunn O)))'s Stephen O'Malley). It's an indescribably haunting experience.
"What lingers is the constant feeling of dread and the vividly-coloured images, stylised within an inch of their lives." -TONY STAMP, FLICKS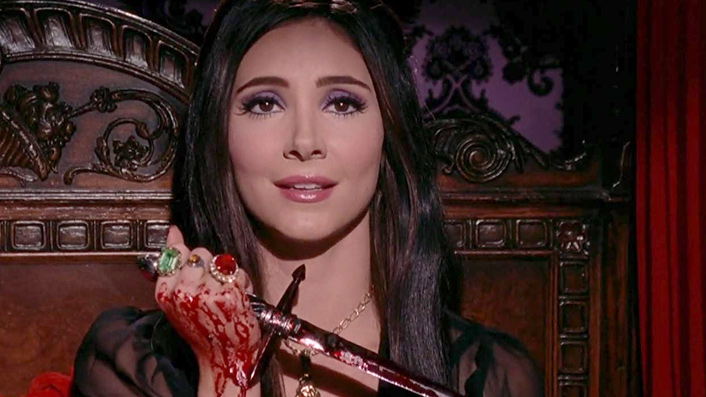 Hardly the pastiche it may seem on the surface, genre revisionist Anna Biller's often-funny retro romance-horror both acknowledges and attacks decades of camp exploitation while still retaining a deadly seriousness, shot on 35mm and emulating a 1960s look. Elaine (the captivating Samantha Robinson) conjures herself quite the list of lovers (and dead bodies) in this highly entertaining challenge of audience expectations and genre conventions.
"It would be a very different film in the hands of a male director and their accompanying gaze. Not for everyone given its pacing and ultra-specific aesthetic, it should be said." -STEVE NEWALL, FLICKS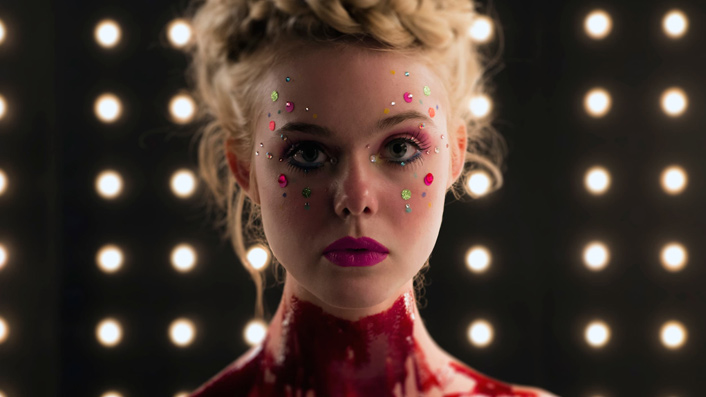 Where to watch
Elle Fanning plays an ingenue model who moves to Los Angeles, where her youth, vitality, and naivety make her the target of others in the industry. With a title to match director Nicolas Winding Refn's colour-blind visual aesthetic, it's exquisite-looking… and polarising. Refn's after a reaction here, and he gets it—not least of all when casting Keanu Reeves massively against type as an utter asshole.
"Bold, bloody, and kind of boneheaded, Nicolas Winding Refn's latest isn't for everyone. A wallow in the world of high fashion, it unfolds like a glitter-bombed nightmare." -TONY STAMP, FLICKS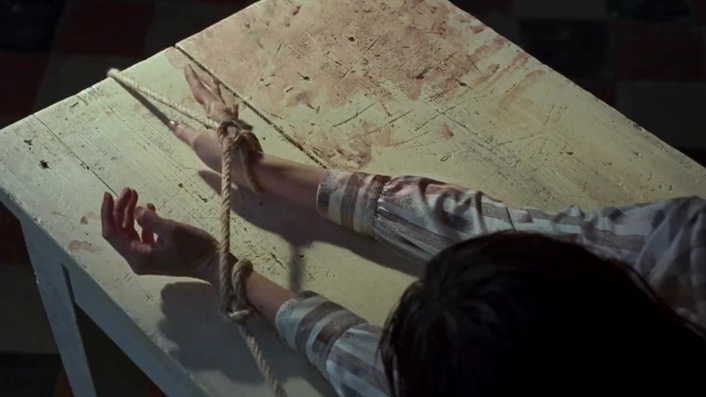 Where to watch
Showing the world how to remake a seemingly untouchable classic, director Luca Guadagnino followed up his tender Oscar-winner Call Me By Your Name with his twisted spin on Dario Argento's classic 1977 fantasy horror. Harbouring a different atmosphere and cunning ties to the cold war, Guadagnino made this nightmare his own.
"Genuinely mesmerising, sustaining a two-and-a-half-hour duration with lashings of camp, rhapsodic dance choreography and wildly unpleasant body-horror that somehow doesn't even begin to prime us for the orgiastic freefall of a climax." -AARON YAP, FLICKS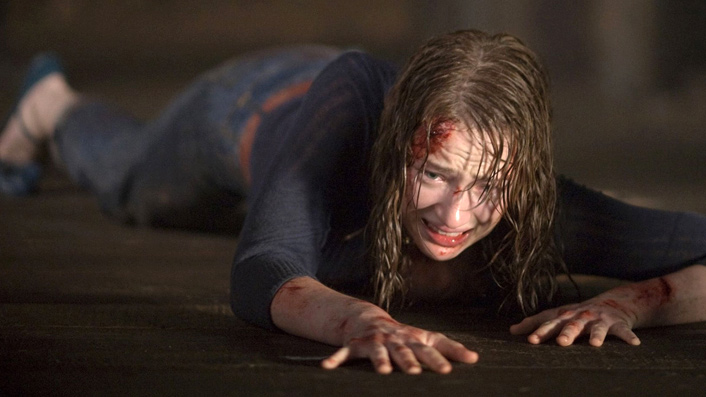 Where to watch
Mega-geeks Joss Whedon and Drew Goddard flipped and twisted conventions like a Rubik's cube with this meta-horror that totally changed how genre nerds perceive any film set in a cabin in the woods. If you love a good horror but haven't come across this film before, we'll say no more—just let the surprises take you on a crazy fun ride.
"Hilarious and engrossing, I can't imagine any horror fan not loving the film… a great one-off idea brilliantly executed." -STEVE NEWALL, FLICKS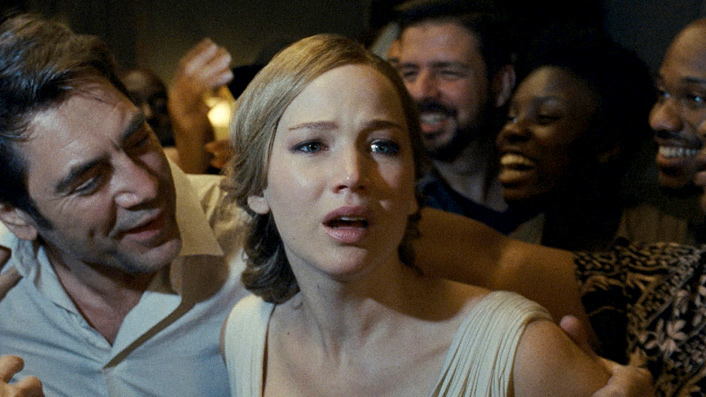 Where to watch
Darren Aronofsky's mother! encourages a growing feeling of unsettledness that turns into outright terror as it captures the illogical horror of a nightmare like perhaps nothing before. What looked perhaps a slighty arty Jennifer Lawrence thriller about a couple in a remote home surprised by uninvited guests slides into awfulness and allegory—casting a spell so compelling it's impossible to look away, no matter how hard it gets.
"The third act features an assault on the senses that surpasses that which was built to at the climax of Requiem for a Dream. It's taboo-busting and intensely horrific in a way that flirts with the obscene more than any film with A-list actors has in recent memory." -DANIEL RUTLEDGE, FLICKS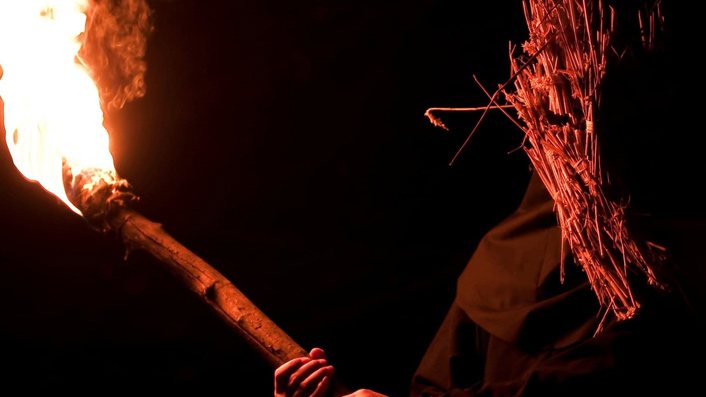 Where to watch
Ben Wheatley's unsettling hitman tale made a mark in NZ International Film Festival screenings a few years back, especially when its occult undertones become more overt. Following an ex-soldier turned contract killer unraveling after taking on an increasingly strange job, Kill List is a neat, if not nice, genre-splice that'll leave you shook.
"British horror has rarely hit these heights since the mid-'70s." -TOTAL FILM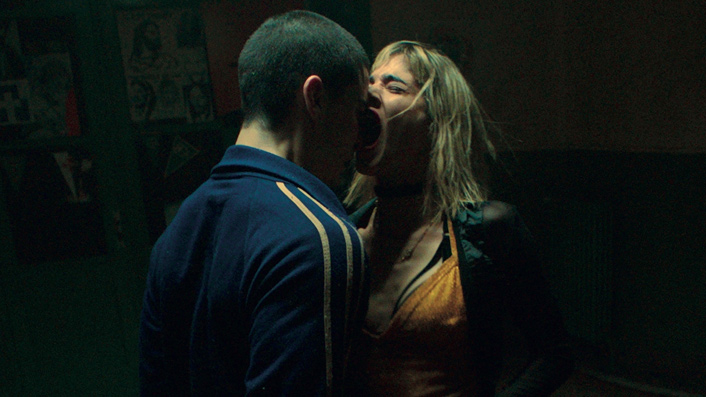 Where to watch
Our top film of the 2018 NZ International Film Festival, enfant terrible Gaspar Noé's Climax opens with one of the best dance sequences you'll see, then turns completely hellish when the dancers' wrap party drinks are spiked with industrial quantities of acid. All sorts of hell breaks loose, ranging from the terribly tragic to just how terrifying it can be to just get from A to B during a party when under the wrong influences (if you know, you know). What's constantly amazing—the music.
"What a fucking nightmare. Just brilliant." -AMANDA JANE ROBINSON, FLICKS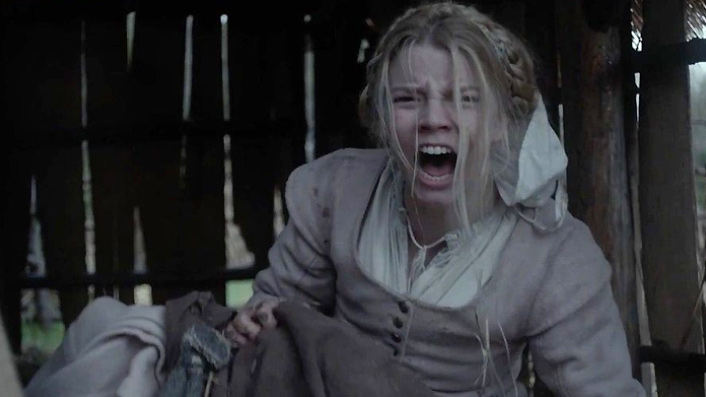 Where to watch
This atmospheric supernatural period piece earned first-timer Robert Eggers the Directing Award at Sundance 2015. Following a devout family living in the wilderness of 1630 New England (60 years before the Salem witch trials) who fall victim to paranoia and superstition, The Witch expertly increases tension and tests the sanity of its isolated family members (featuring Anya Taylor-Joy in her breakout role).
"Robert Eggers' measured, meticulous debut builds into one of the most genuinely scary horror movies of recent years." -TOTAL FILM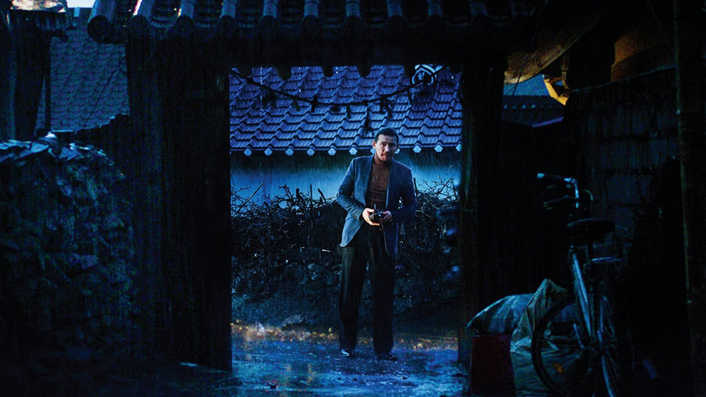 Where to watch
This tale of a strange sickness that turns its hosts into savage killers is played straight as it follows a pretty hopeless police officer who's part of the investigation, even when he's getting a shaman involved to help his sick daughter. A small South Korean town is the setting for this superior horror-mystery that's just as watchable when procedural or sarcastic as it is when rolling out shocks and chills.
"On the one hand, the film is a gripping whodunnit, exemplified by a scene of classic Hitchcockian suspense… At the same time it treads into supernatural territory through nightmarish dream sequences that feel unnervingly real." -VARIETY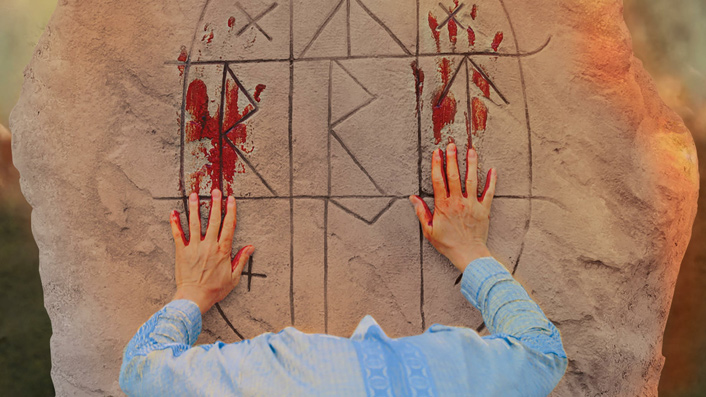 Where to watch
In this folk-horror from the director of Hereditary, Florence Pugh shines as a troubled young woman who joins her boyfriend and his friends on a trip to a pagan village in Sweden. Their unflatteringly-portrayed relationship (not helped by her being damaged, he douchey) is the first sustained creep-out, later overtaken by uncomfortable rituals and all-round buzziness/bloodiness—almost all of it bursting with colour in the unusually (for a horror) beautiful, summery setting.
"Under the bright nordic seemingly eternal summer sky, and the influence of herbal psychedelia, uneasy horror begins to creep. Ace costumes and production design—I'm still thinking about it." -SARAH VOON, FLICKS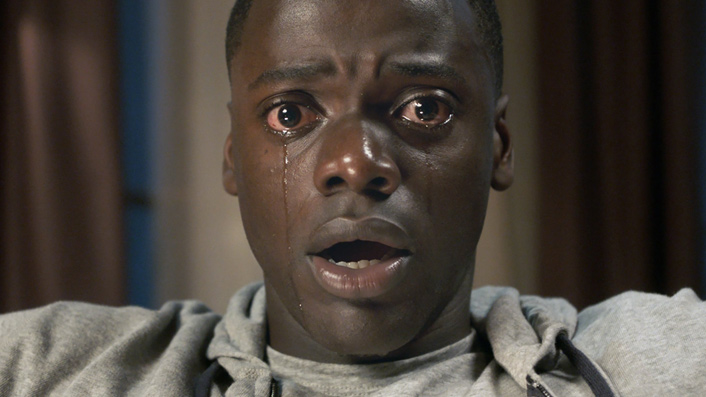 Where to watch
Jordan Peele's debut feature arrived on a hell of a lot of hype, and over-delivered in watchability as well as being one of the most genuinely politically-charged horrors since perhaps peak Romero/Carpenter. Etching the concept of "the sunken place" into our culture and reveling in more pod-people paranoia than you'd typically see in an Oscar-winner, Get Out brainwashed us with its heady, humourous, never heavy-handed horror.
"Ostensibly The Wicker Man remodeled for the #BlackLivesMatter era—smart, accessible, pin-sharp, and also a more authentic, disturbing genre-tweaking pic about slavery and the antebellum South than Django Unchained. " -AARON YAP, FLICKS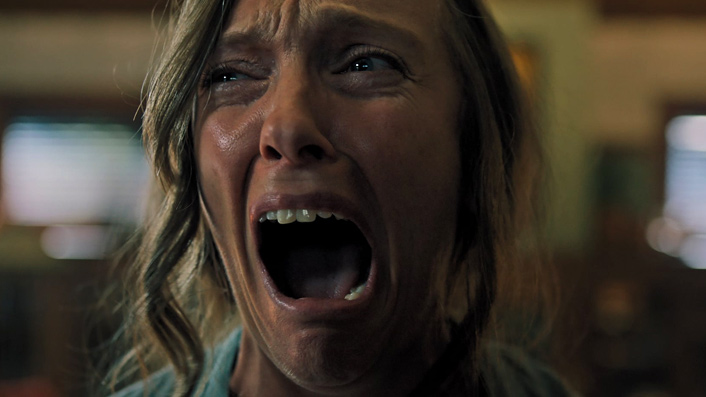 Where to watch
A phenomenal Toni Collette leads Ari Aster's incredibly assured debut, a horror suffused with inescapable grief and trauma. Miniature artist/dioramist Annie (Collette) isn't really dealing with the death of her somewhat estranged mother as the film opens. Then, as secrets come to light, occult goings-on go down, and more tragedy rears its head, Annie goes right to the edge of her sanity, depicted with stunning nuance by Collette even when utterly losing her shit.
"It's not often you'll see an American horror movie so willing to methodically process the aftermath of personal tragedy. Hereditary does that, and then some. Hereditary just stays in the hurt." -AARON YAP, FLICKS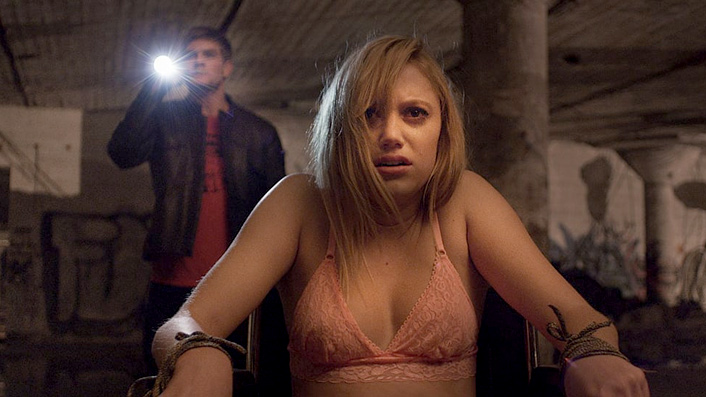 Where to watch
A deceptively simple idea underpins It Follows—a malevolent, fatal force behaves like an STI. A curse is acquired through sex (and can be passed to another the same way), with the infected being pursued by the force taking the shape of person walking towards them. It's way scarier than it sounds, with both the film's characters and its audience scanning the frame for potential threats, and director David Robert Mitchell holds further aces up his sleeve in the form of lead Maika Monroe and a creepy synth score by Disasterpeace. Along with his assured plotting and direction, all the elements are in place for an all-time horror classic that riffs on the familiar without trampling all over it.
"It's the rare film that plays by all the rules of a 'slasher', even pays explicit homage to them (most notably John Carpenter's original Halloween), but always feels like its own unique beast. It's (intentionally) derivative, yet fearlessly innovative at the same time." -TONY STAMP, FLICKS