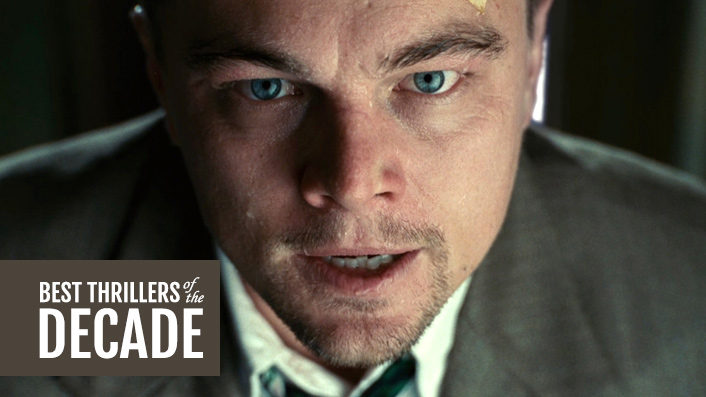 The best thrillers of last decade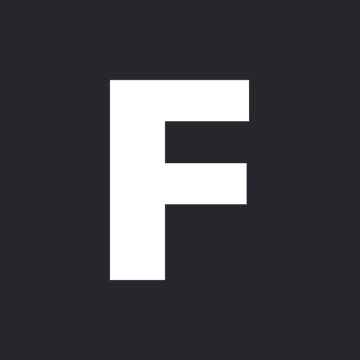 ---
Sometimes offering a thrill-a-minute, others gradually escalating the tension until it was almost too much to bear, last decade's best thrillers each found a different way to grab our attention and hold it tight. As part of Flicks' best of last decade coverage, here are the top 20 thrillers from the past 10 years, as chosen by the writers at Flicks.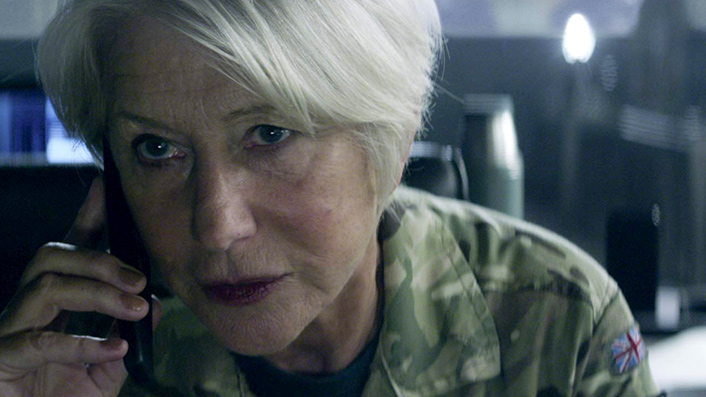 Where to watch
Acting royalty Helen Mirren leads this bunker room thriller—alongside Aaron Paul, Barkhad Abdi and the late Alan Rickman—as the head of a drone operation presented with a rare opportunity to take out key targets. Matters become morally murky, however, when an innocent bystander comes within the blast radius.
"It all adds up to a classy, thrilling and seriously nail-biting experience." -PAUL CASSERLY, FLICKS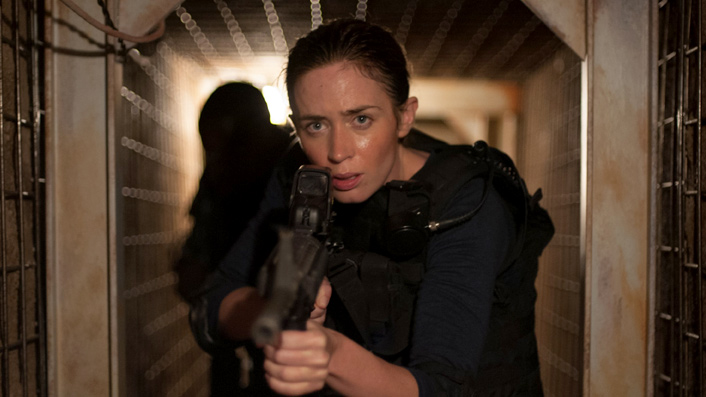 Where to watch
Nominated for the Palme d'Or, Emily Blunt leads this crime thriller from director Denis Villeneuve (before he did Arrival) and screenwriter Taylor Sheridan (before he wrote Hell or High Water). As new recruit Kate, Blunt perfectly measures idealism with determination as her character weaves through the morally-tangled anti-cartel task force. In pinpoint contrast, Benicio Del Toro's trigger-happy renegade proved so frightening and compelling, Sheridan wrote him a sequel.
"Stylish, smart and exciting, this is what can happen when artists make entertainment: you get art that entertains." -MATT GLASBY, FLICKS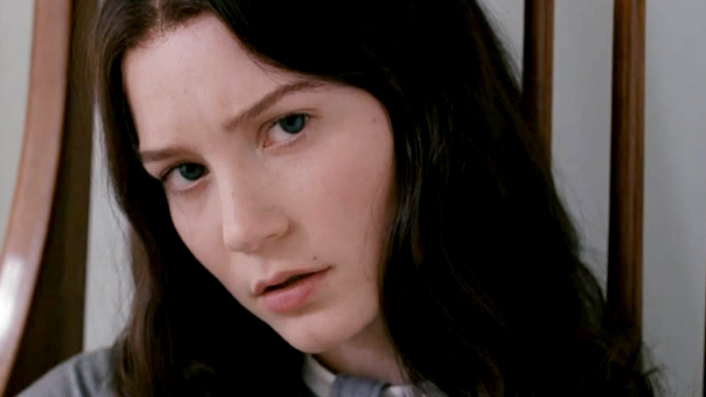 Where to watch
The English-language debut from director Park Chan-wook (Old Boy) is a marvelous three-hander domestic thriller that sees India (Mia Wasikowska) and her mother (Nicole Kidman) joined in their home by creepy Uncle Charlie (Matthew Goode). With Charlie moving in soon after the death of their father/husband, India sees he has ulterior motives, but that doesn't stop her—or her mother—being infatuated by him.
"Stoker delves into some seriously dark psychological territory, while somehow rising above it. It pulls the impressive trick of making ugly acts seem beautiful." -TONY STAMP, FLICKS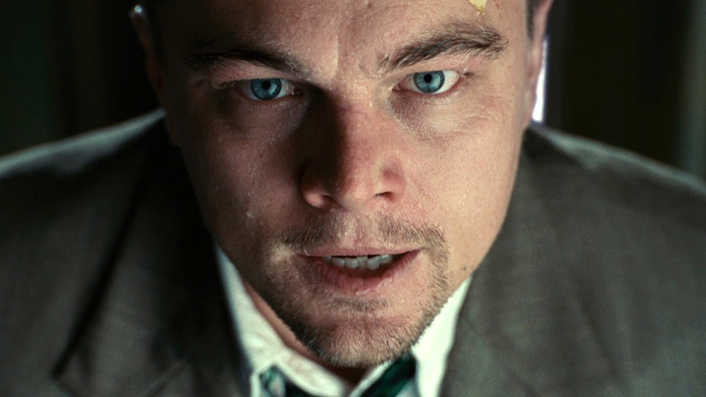 Where to watch
Leonardo DiCaprio's never been sweatier than in Martin Scorsese's psychological thriller. Set on an island reserved for a mental institution, a detective is sent there to investigate the whereabouts of a missing person. But when numerous reasons prevent him from leaving, he suspects a more heinous plot brewing within the institution.
"Honestly, if you don't like Scorsese's work, maybe movies just aren't your thing." -ANDREAS HEINEMANN, FLICKS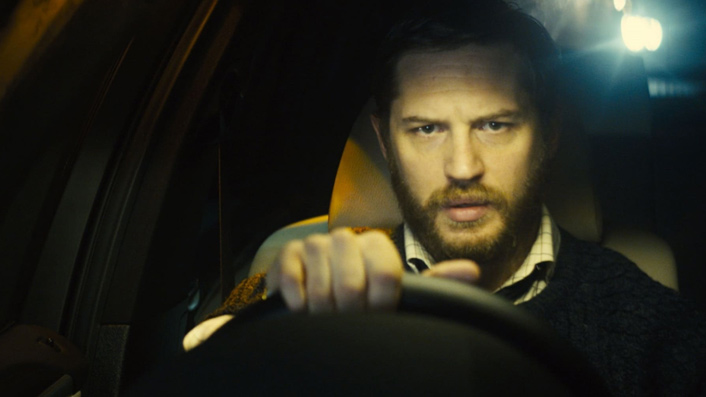 Where to watch
Tom Hardy. In a car. For 82 minutes. That's it. That's the film. Well, sort of. There's also a key reason why he's driving non-stop in the middle of the night. And an even bigger reason why he's making so many hands-free calls to some increasingly upset people. As the situation slowly reveals itself, the stakes become overwhelmingly clear, making for one grippingly original script-propelled thriller that could have added a 'd' to the title.
"Just having Hardy hoon along in a car while he conveys the emotional plight he's in proves a winning formula, and one that it's hard to imagine many other actors pulling off." -STEVE NEWALL, FLICKS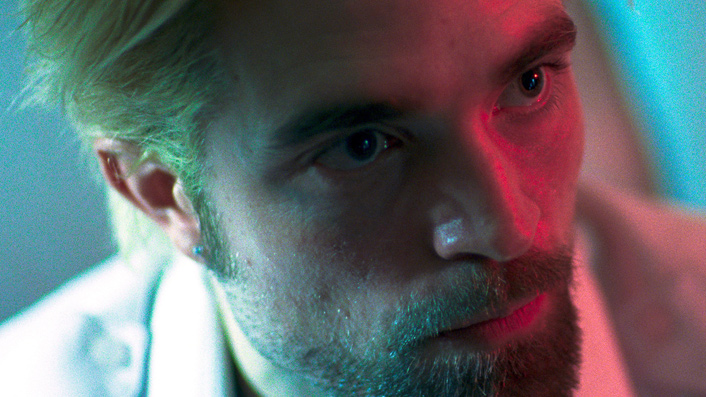 Where to watch
Nominated for the Palme d'Or at Cannes, this psychedelic crime thriller gave Robert Pattinson a career-redefining role as a gutter-level crim desperately trying to find a way to bail his brother out of jail. Taking place over one insane night, writer-directors the Safdie brothers construct a ludicrous number of scenarios for him to weasel out of. Aided by some hypnotically chaotic cinematography and a pulsing score from Oneohtrix Point Never, Good Time slaps a tab of acid on your tongue and puts you through a Ninja Warrior course of debauchery.
"It is perhaps the finest single-night-on-the-town crime film since Michael Mann's Collateral." -LUKE BUCKMASTER, FLICKS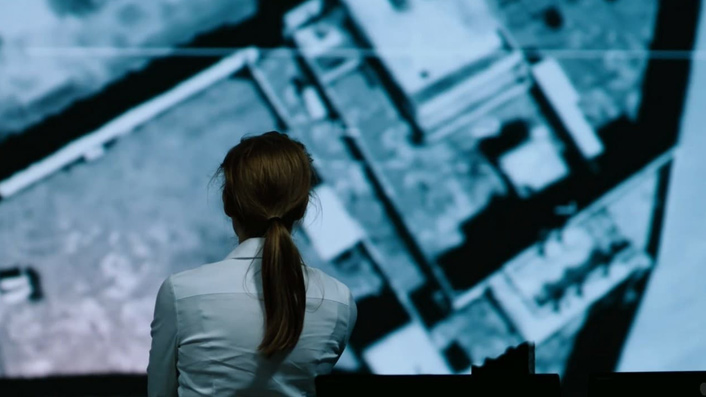 Where to watch
Kathryn Bigelow's follow-up to her Oscar-winner The Hurt Locker put Jessica Chastain in the shoes of the real-life CIA operative who masterminded the search for Osama bin Laden. The first two hours play out as a manhunt procedural thriller—a gripping one in its own right. However, the last half-hour raised the film onto another level with a teeth-grinding sequence that saw a Navy SEAL team confront the al-Qaeda leader.
"Giving context to the human dimension of the hunt for bin Laden rather than tediously chronicling it – though it doesn't shy from detailed accuracy – Zero Dark Thirty quickly intrigues and thrills." -STEVE NEWALL, FLICKS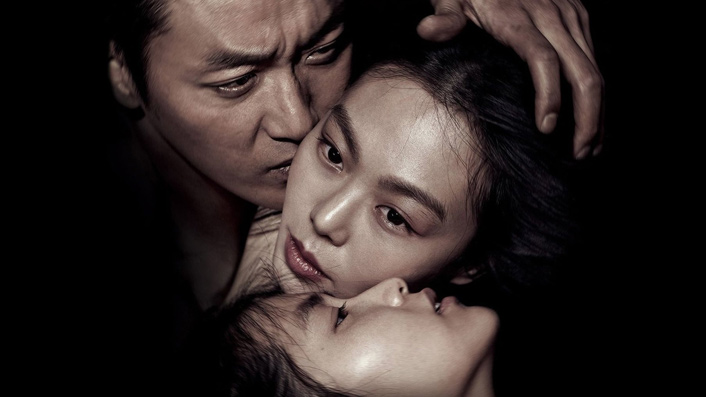 Where to watch
Park Chan-Wook was in competition for the Palme d'Or at Cannes in 2016 with this sometimes hilarious erotic psychological thriller. Set in 1930s era colonial Japan and Korea, a pickpocket posing as the new maid of an heiress begins a sexual relationship with her, derailing a conman's elaborate plan to rob her blind.
"A deliciously sordid tale from one of the greatest filmmakers of our time, this is a devilishly sexy and at times cringe-inducingly vicious tale of treachery in early 20th century Korea." DANIEL RUTLEDGE, FLICKS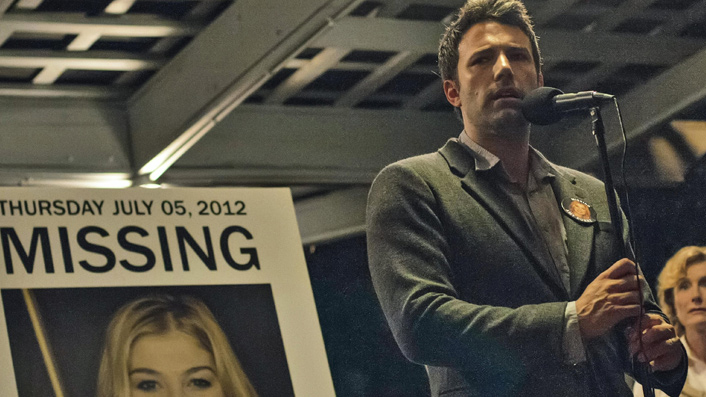 Where to watch
The structured/messed-up mind of director David Fincher proved a fitting match for author Gillian Flynn's crime-mystery novel about a husband (Ben Affleck) and the search for his missing wife (Rosamund Pike). What starts off as a simple story soon warps into a complex nightmare with numerous moving parts that's best experienced knowing as little as possible. We can tell you this much though: Pike deserved that Oscar nomination.
"As a fan of Gillian Flynn's Gone Girl, the notion of David Fincher bringing her twist-laden, guilt-infused novel to the big screen was a perfect fit. Ditto for Ben Affleck's casting as the often slimy, only semi-sympathetic and sometimes ill-advisedly smirking Nick Dunne." -STEVE NEWALL, FLICKS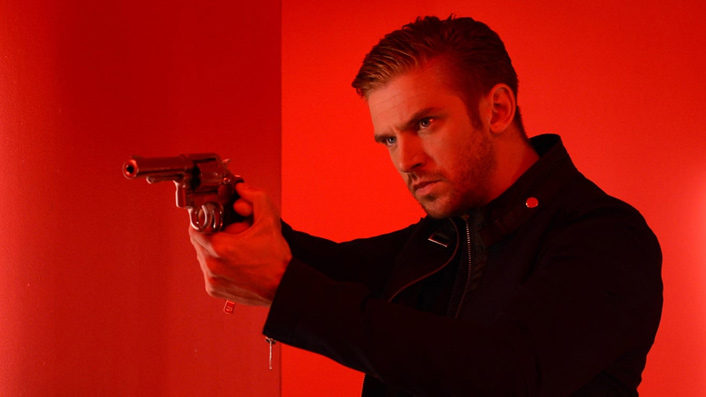 Where to watch
Downton Abbey's Dan Stevens relishes going against type in this creepy thriller from the makers of You're Next. Unexpectedly showing up at the family home of a soldier killed in the Afghanistan war, David (Stevens) introduces himself as a comrade of their son, and ingratiates himself among them. When he begins to reveal a violent streak, Anna (Maika Monroe, It Follows) begins to get suspicious about this supposedly nice friend of her deceased brother.
"A wry, revved-up 1980s-style psycho-thriller that barely puts a foot wrong." -MATT GLASBY, FLICKS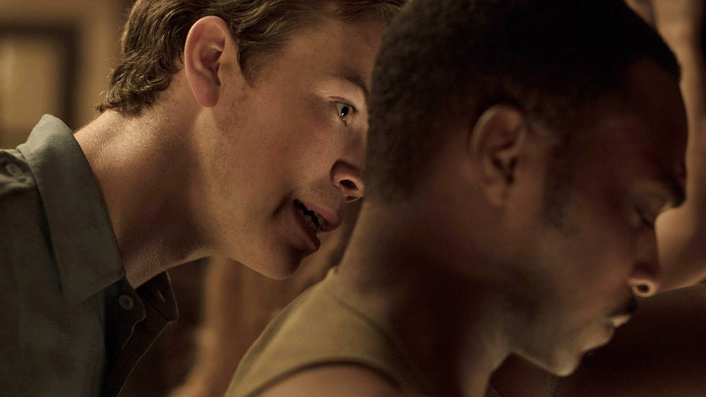 Where to watch
This period crime drama from Kathryn Bigelow (Zero Dark Thirty) is a grueling tale of violence and racial persecution by vile cops in 1967 Detroit, when tensions in the city were about to explode. Zeroing in on one pivotal real-life event during the civil unrest—the Algiers Motel Incident—Bigelow's film becomes a borderline horror as she unflinchingly depicts a motel raid that spirals out of control as police interrogate and torment black guests, led by the utterly vile David Senak (a terrifying Will Poulter). A security guard trying to calm things down (John Boyega) can do little more than watch in this frightening insight into institutionalised white supremacy (as it was rising once again in the United States at the time of Detroit's release).
"It's a masterful tour de force in high tension filmmaking, anchored by a home-invasion horror style second act that is absolutely excruciating." -DANIEL RUTLEDGE, FLICKS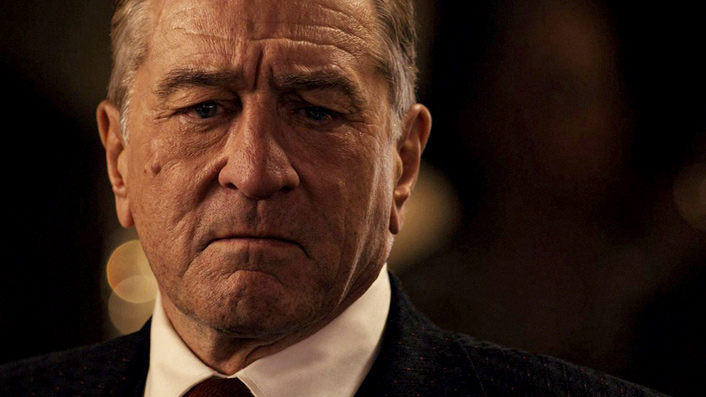 Where to watch
Martin Scorsese's 2019 masterpiece assembles a terrific trio of actors (De Niro, Pacino, Pesci) in a decades-spanning hitman tale, one more focused on consequences and regret than most his mafia outings. Gripping through all of its 200+ minutes, every moment of screen time is earned as Scorsese mines a patient vein of drama with a maestro's hand on escalating tension, punctuations of violence (and laughter). Even if he's engaging in some Oliver Stone-level Jimmy Hoffa fanfic, the emotion and tragedy are real and palpable.
"A richly layered, deliberately pensive dismantling of the myth and swagger generally associated with its creator's iconic gangster opuses." AARON YAP, FLICKS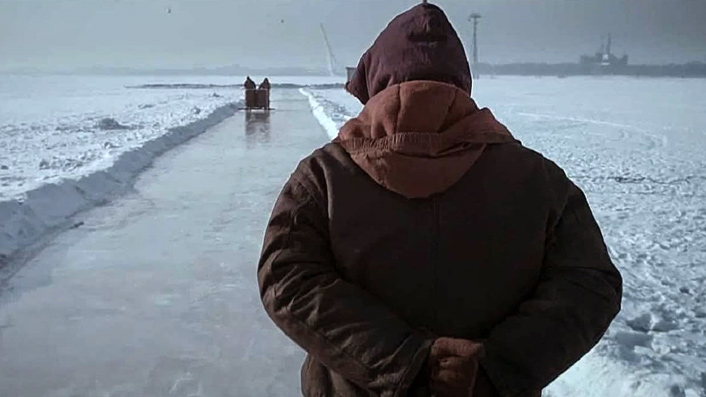 Winner of the Golden Bear at the 2014 Berlin Film Festival, this stylish Chinese noir follows an ex-cop and his partner—reunited after half a decade—investigating a string of murders that parallel the acts of a killer that evaded them years ago.
"Grisly, atmospheric, bleakly amusing, with an oddly compelling protagonist and a somewhat left-field ending that side-steps the genre-standard fatalism I was expecting for a truly weird sense of wonder." -AARON YAP, FLICKS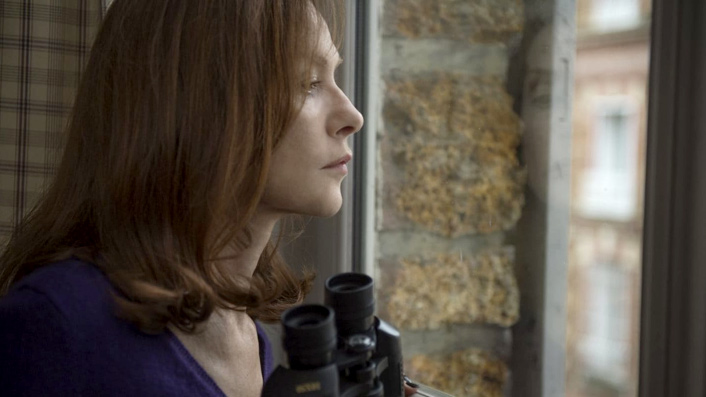 Where to watch
Paul Verhoeven's first film in over a decade saw him team up with an incredible lead in Isabelle Huppert, and boy did the pair relish the opportunities provided for moral ambiguity in this rape thriller. Elle opens with a sexual assault on Michèle (Huppert), which she largely shrugs off in its aftermath—but rather than channeling the trashier elements of Verhoeven's filmography, it's not for controversy's sake, but to set in motion events that reveal a complex main character. Challenging the audience with more than the content-warning deserving events depicted, it's a film that's provoking in places, funny in others, and compelling in the way it explores its mysteries.
"Characterising it as a thriller is a bit limiting, if not inaccurate, as Verhoeven's decision to oscillate between bouts of nauseating, pulverising brutality and mordant, breezy French class satire like he's flipping an on on/off switch makes for a more complex, deliberately queasy provocation than most of its type can achieve." -AARON YAP, FLICKS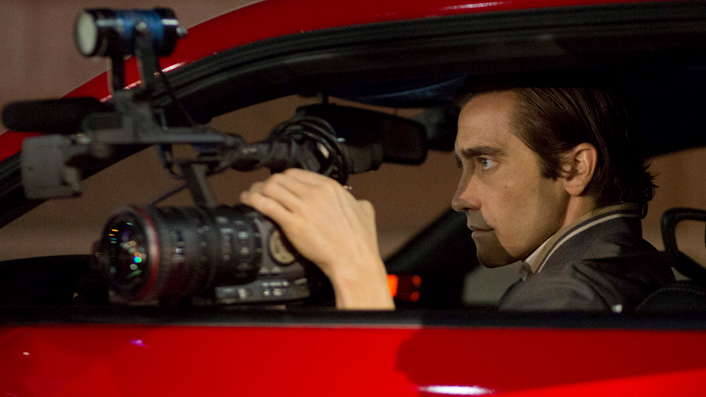 Where to watch
Jake Gyllenhaal was wrongfully denied an Oscar nomination for his masterfully creepy performance as a freelance crime journalist who goes to disturbing lengths to get a scoop. Making his directorial feature debut, Dan Gilroy's original screenplay earned a nod at the Academy Awards.
"Jake Gyllenhaal's Lou Bloom is one hell of a creation… one part Travis Bickle, one part Gollum, he's the spooky centre of Dan Gilroy's compelling thriller, haunting witching-hour LA like a sad alien." -MATT GLASBY, FLICKS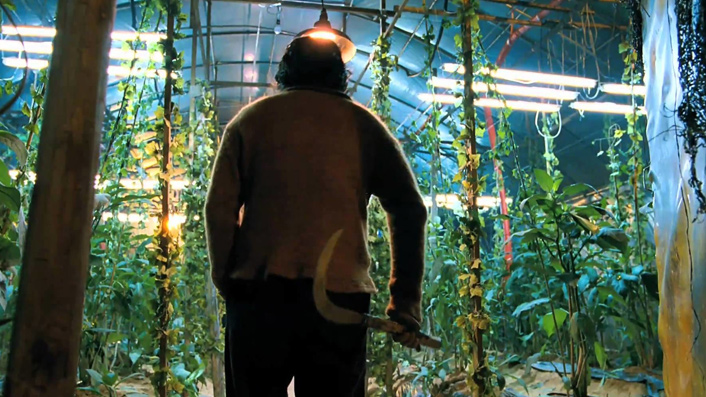 Where to watch
Director Kim Jee-woon looks into the heart of darkness with this incredibly violent thriller loaded with content warnings. Oldboy star Choi Min-sik plays a serial killer who, after murdering the pregnant wife of a secret agent, becomes the target of his bloodthirsty revenge comprised of continuous near-death beatings. However, when the tables turn, the standoff turns into something far nastier.
"Repugnant content, grislier than the ugliest torture porn, ought to have made the film unwatchable, but it doesn't, simply because Kim's picture is so beautifully filmed, carefully structured and viscerally engaging." -VARIETY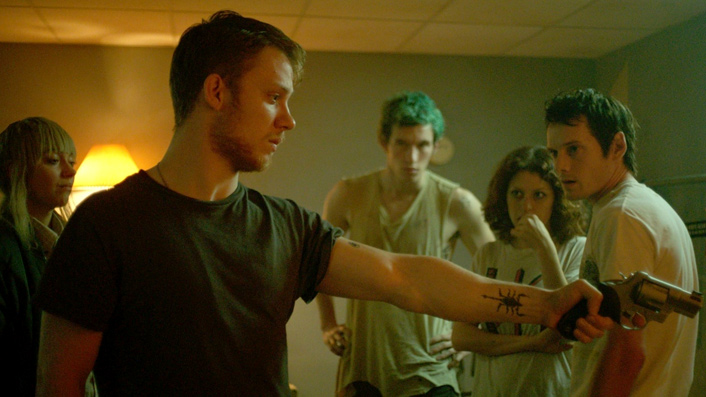 Where to watch
Jeremy Saulnier's Green Room is a punk rock tale bordering on survival horror, as a touring punk band see something they shouldn't when playing a white supremacist venue. The club's owner (Patrick Stewart) marks them all for extermination, and the results are a white-knuckle thrill ride as they try to survive the onslaught. Anton Yelchin stars—and shines—in one of his final lead roles before his tragic untimely death.
"Essentially a savage little siege movie, but one that's filled with convincing character details. Stewart instructs his heavies: "Blades only, sloppy is fine, try not to hit the bone"; allegiances switch as the tension mounts; and one character's blood loss leads, as well it might, to a kind of stoned rapture." -MATT GLASBY, FLICKS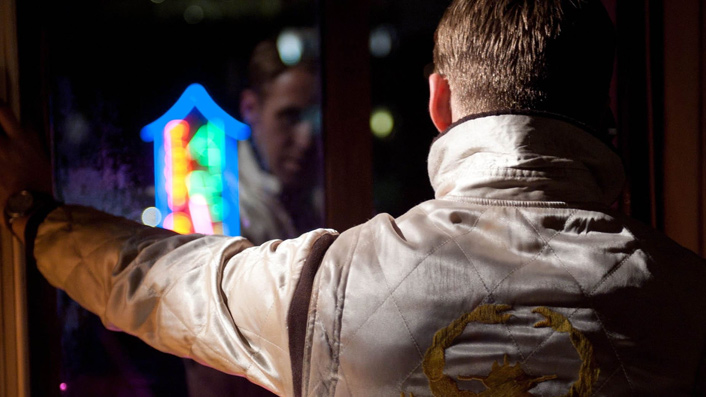 Where to watch
Nicolas Winding Refn at his most watchable, Ryan Gosling at his most minimal, and a soundtrack that owned the start of the decade—Drive nails a specific aesthetic, a cracking moody crime pic working with the simplest of narratives, and some shocking violence. An outstanding cast works alongside Gosling (Carey Mulligan, Bryan Cranston, Albert Brooks, Christina Hendricks and Ron Perlman), but its the driver's magnetism that anchors this, with Refn just smashing it, recognised at Cannes with Best Director and at the equally significant Flicks with this placing on a list of movies we wrote.
"Drive looks like one kind of movie in the ads, and it is that kind of movie. It is also a rebuke to most of the movies it looks like." -ROGER EBERT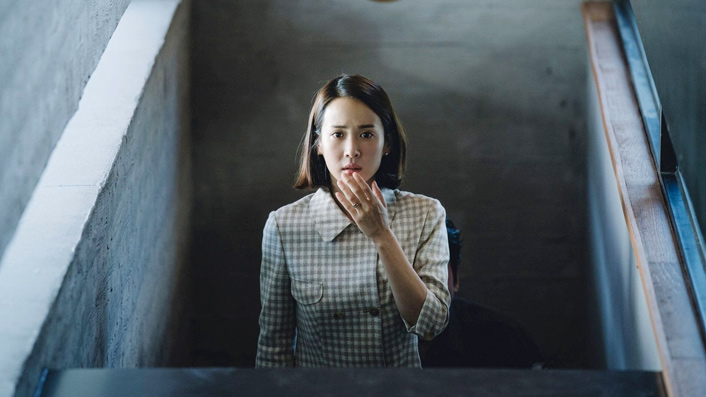 Where to watch
Part drama, part comedy, ever incisive and observant, Bong Joon-Ho's 2019 Palme d'Or winner is also a gripping thriller. If you can look past the deprivation of the poor household (you can't) who one at a time inveigle themselves into the employ of the wealthy Park family, it's a darkly comic riot—until the scale of their scam maxes out and the stakes ratchet up further. Brilliant.
"It's a gripping, frequently funny and often nerve-wracking film in which one family's attempt to survive modern capitalism may just show that some of us already live a somewhat dystopian existence." -STEVE NEWALL, FLICKS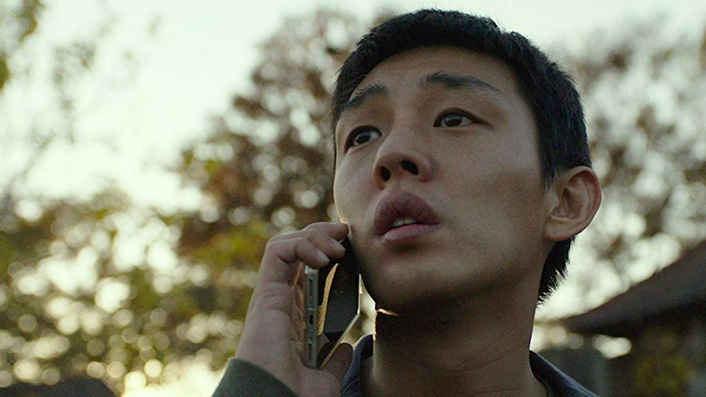 Where to watch
A budding romantic relationship of sorts between aspiring novelist Lee Jong-su (Yoo Ah-in) and promo girl Shin Hae-mi(Jong-seo Jun) becomes a triangle with the addition of her handsome, rich traveling companion Ben (Steven Yeun). Jong-su clumsily competes with Ben for dominance in the trio's dynamics, but can't top his effortless, well-resourced cool—or is it something more sinister? A lengthy and absorbing tale that serves up a much different kind of mystery than other thrillers this decade.
"Riffing on, rather than adapting, the short story Barn Burning by Japanese literary legend Haruki Murakami, Burning is a long, languid and deeply contemplative portrait of male desire – and male jealousy." KATIE PARKER, FLICKS