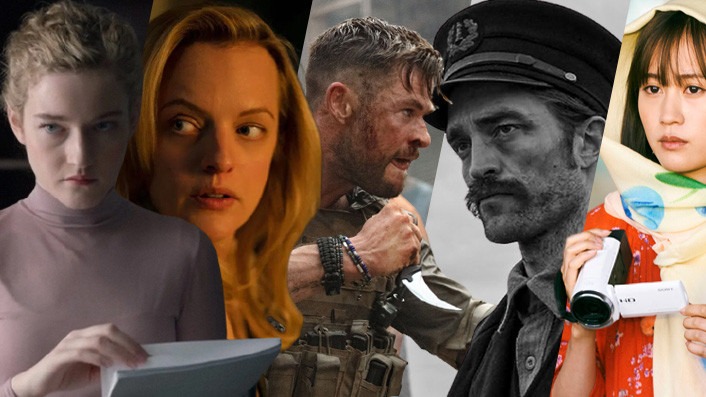 These were the 20 best movies of 2020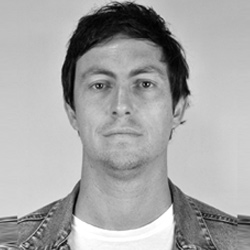 ---
Seen both in cinemas and on streaming services, here are our favourite movies of 2020 (you can also see our favourite shows of 2020).
Despite this heavily disrupted year for cinema, there was still an abundance of great movies to watch during 2020. In the face of a global pandemic, the distinction between cinema and streaming eroded at a rapid pace, with film festivals moving online, and increasing quality and quantity available to see at home.
In preparing this list of 2020's best movies, we came across many contenders. To be eligible for inclusion here, a film must have debuted in Aotearoa at some point in 2020—whether it was a cinema release, as part of a festival programme, or via an online streaming or rental service, all were up for consideration. Flicks writers submitted weighted lists, which we, in turn, aggregated into the final list you see below.
There's a ton of great viewing (and, no doubt, some contentious choices). With most of these titles available to watch, you've got plenty to discover or revisit on your summer break.
See also:
* All movies now playing in cinemas
* All new streaming movies & series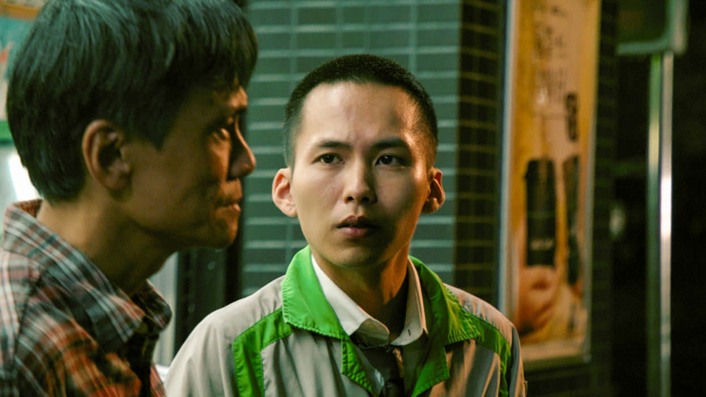 Like many people, I didn't know about A Sun until a few days ago, despite it having been on Netflix since January. Thanks to David Ehrlich's tweet and Variety proclaiming it movie of the year, the film that even Netflix themselves didn't seem to know about let out a loud end of year cry for attention. Taiwan's entry for next year's Oscars lives up to the late hype, a family drama of sweeping scope that deftly balances estrangement, criminality, tragedy, and shame to moving dramatic effect and finds time to dish out moments of humour throughout its two and a half hours. STEVE NEWALL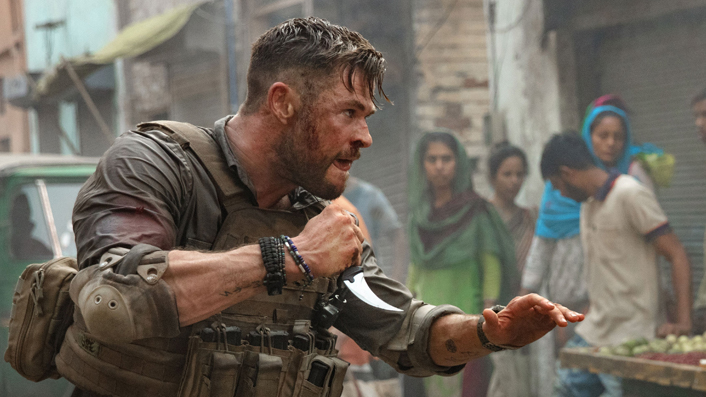 The feature debut from Sam Hargrave demonstrates clearly his ambition to follow in Chad Stahelski's footsteps. Both men transitioned to directing after years of making kick arse action as a stunt co-ordinator and fight choreographer, and while that same formula here doesn't result in quite the rousing triumph that John Wick was, it comes pretty damn close. Extraction is absolutely packed with thrilling, inventive, impactful action sequences, including some of the very best released this year. DANIEL RUTLEDGE
Joining the ranks of Ethan Hawke and Max von Sydow among cinema's greatest preachers, the tremendous Bartosz Bielenia anchors this magnetic Whānau Mārama: New Zealand International Film Festival selection as a young offender who's found the light and—somewhat accidentally—masquerades as the spiritual minister of a troubled small town. Seeing this young man heal a hurting community leads to powerfully thought-provoking moments while the threat of his exposure adds a layer of tension that can't be ignored, culminating in a hyper-charged and unforgettable ending. LIAM MAGUREN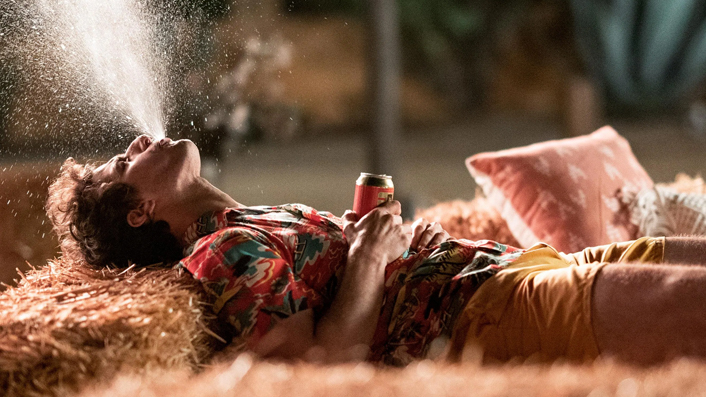 Palm Springs follows two strangers (Cristin Milioti and Andy Samberg) who hook up at a destination wedding—only to get stuck in a seemingly infinite time loop, that has them living the last 24 hours on repeat, forever! Faced with both a burgeoning romance and the rapid loss of all existential meaning, it's not exactly an ideal situation… or is it? In a year where, for months on end, every day felt much the same, Sarah and Nyle's plight feels oddly familiar while also offering a visually otherworldly, genuinely funny escape. Solid, self-assured, and incredibly winning, this is one of the best rom-coms in years. KATIE PARKER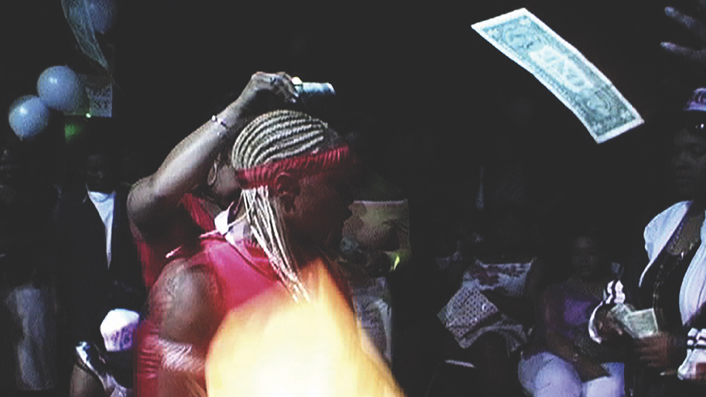 Collecting eight years' worth of footage filmed in a black lesbian Los Angeles strip club, Shakedown is a clever portrait of desire and pleasure. It's a jubilant look at the temporary nature of underground queer spaces and the community that forms around them. AMANDA JANE ROBINSON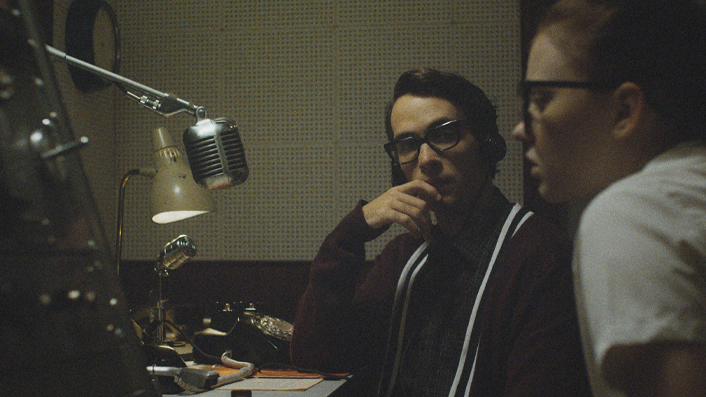 Boasting the kind of tracking shots that would make Orson Welles drop his snowglobe, Andrew Patterson's superb, 1950s-set sci-fi plays like an X-Files episode directed by Steven Spielberg. Sierra McCormick and Jake Horowitz are the small-town audiophiles who might just have overhead an alien broadcast. What follows, considering the $700,000 budget, is nothing short of astonishing. MATT GLASBY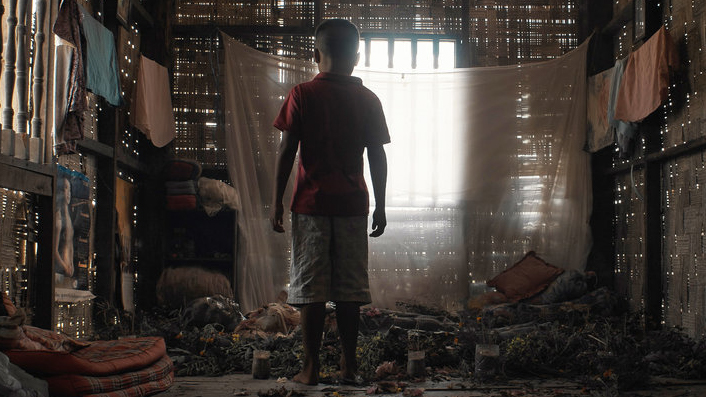 This contemplative stunner from Laos' first and only female director mixes supernatural and sci-fi elements with spiritual concerns, emerging as something totally unique. It's as leisurely paced as a walk in the tropical sun, a woozily hypnotic journey toward a greater understanding that requires an attentive eye as its pieces fall into place. By the time the film's full scope is in focus, we're left with some big ideas to process; on guilt, memory, and living with the past—however it plays out. TONY STAMP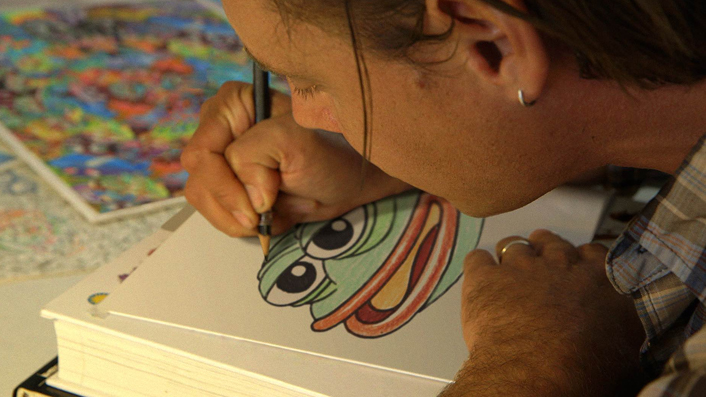 One of the greatest documentaries of 2020 is this crazier-than-fiction story that manages to be highly specific and unique to one man's journey, yet enormously insightful about contemporary culture and society as a whole. It's the story of Pepe the Frog: the silly, harmless comic strip character who was hijacked by the alt-right. Incredibly well made, this film is equally entertaining and harrowing, hilarious and tragic. It's one of the most essential films of the year. DANIEL RUTLEDGE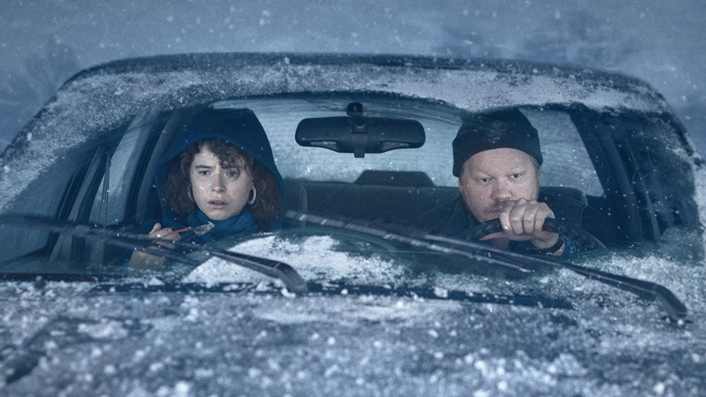 The same year he released his own first novel, celebrated one-of-a-kind screenwriter turned writer/director Charlie Kaufman followed up 2015's heart-breaking stop-motion animated feature Anomalisa with this maddening and brilliant adaptation of Iain Reid's 2016 novel. Dark and beautiful in ways only Kaufman seems to be able to achieve, the film somehow managed to artfully articulate the indescribable incomprehensibility of existence. So yeah, a fun ride pretty much. DOMINIC CORRY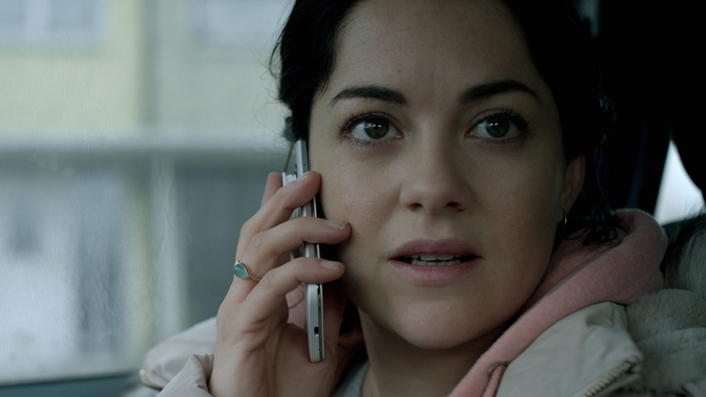 One of the few films that opened in cinemas after Aotearoa's first lockdown made us grateful we even had a home to lock ourselves down in. A seemingly small story that makes huge statements about Ireland's dire housing crisis, this relentless drama rides along with a family of five for 24 hours as they juggle everyday life with the desperation of finding a place to rent that will accept them. Blistering and harrowing in ways that hit very close to home, director Paddy Breathnach's bottles a country's rage into this film, capped with an impeccable and heart-breaking performance from Sarah Greene. LIAM MAGUREN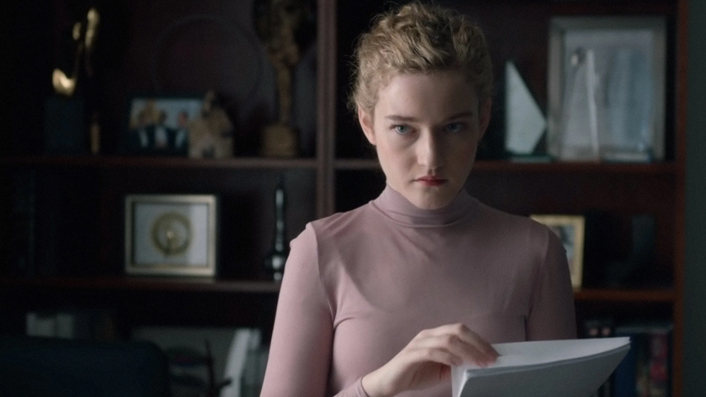 Quiet yet suspenseful, this film follows the assistant to an abusive film industry mogul as she considers her boss's behaviour. Julia Garner is excellent as a conflicted, ambitious young woman attempting to put her head down and pay her dues but quickly realising her own culpability in systematic abuse. AMANDA JANE ROBINSON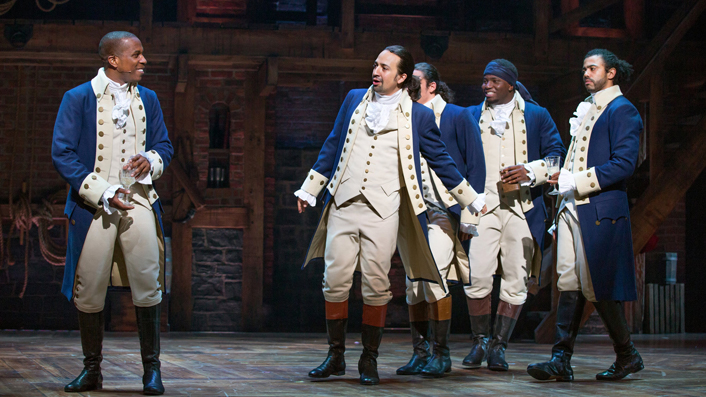 Lin-Manuel Miranda's zeitgeist-grasping Broadway musical roared back into the culture at the height of the pandemic when this filmed version got released onto Disney+ in July, injecting a welcome dose of pure joy into the middle of a very grim year. The power of the idea of America (an idea it has yet to fully live up to) is felt very strongly through the insanely catchy songs and spry performances. Arguably the best ever cinematic presentation of a live show. DOMINIC CORRY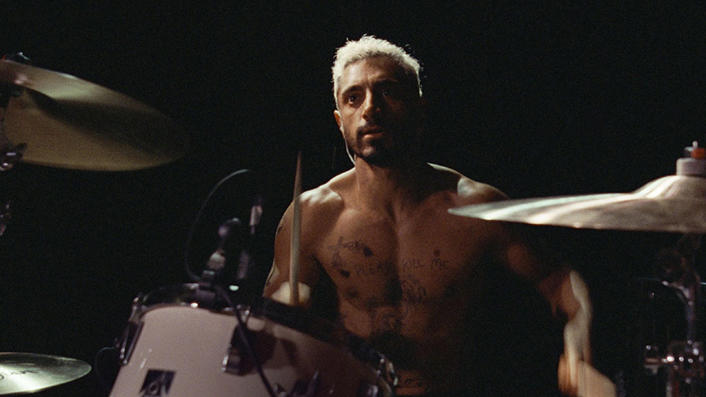 A work of quietly enveloping thunder, Darius Marder's masterful debut feature successfully razes the comforting beats of more conventional triumph-over-adversity tales, positioning disability representation into a thoughtful, empathetic space that centers community, belonging and mindfulness. Outstanding achievement all round; the performances of Riz Ahmed and Paul Raci will stay with you. AARON YAP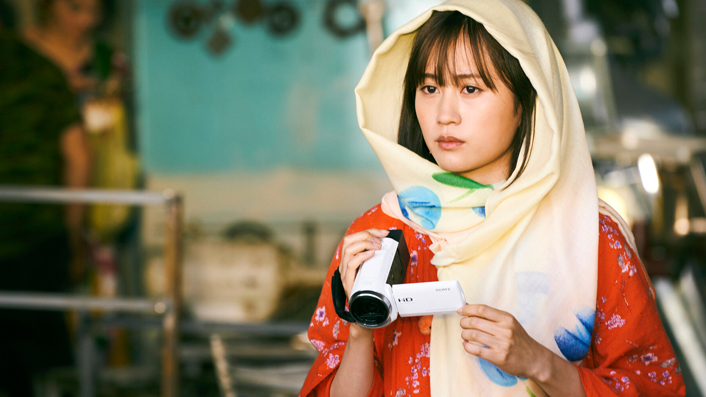 Kiyoshi Kurosawa's contemplative, fish-out-of-water spellbinder, following a Japanese TV show host on her increasingly disquieting journey in Uzbekistan, is as enigmatic and psychologically probing as any of the metaphysical horror films he's renowned for, but also marked by the curious, playful, genre-jumping spirit of less easily categorisable works such as Bright Future and Seventh Code. A simply sublime, wholly original wonder. AARON YAP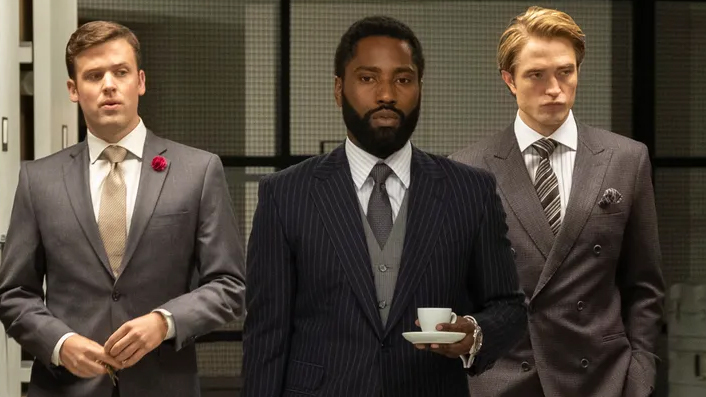 Tasked with the job of saving cinema, Christopher Nolan's palindromic sci-fi thriller could only falter. Tasked with the job of pinning audiences to their seats in excitement, it absolutely blew the roof off. John David Washington and Robert Pattinson play secret agents fighting a threat from the future, and watching them gallivant around the globe looking super-cool was more than enough to fill 2020's James Bond-shaped hole. MATT GLASBY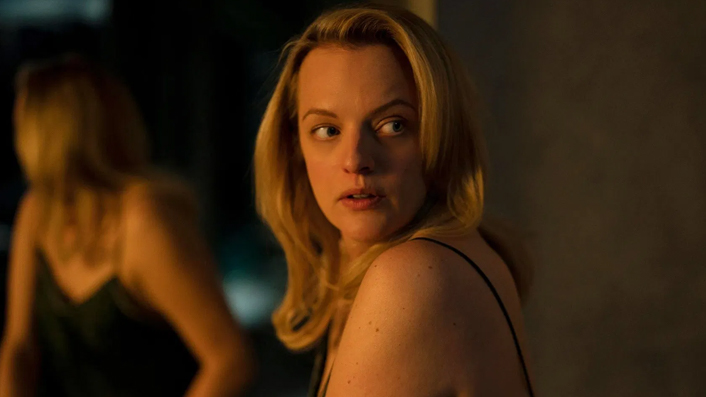 From horror heavyweights Blumhouse Productions, sci-fi nightmare The Invisible Man's story of a woman's escape from an abusive relationship is one of the most suspenseful movies of recent years. Loosely adapted from the 1897 H.G Wells novel of the same name and starring Elisabeth Moss as a woman under siege (or is she??) from her apparently deceased ex-boyfriend, this spare, scary and extremely effective thriller is an instant horror classic. KATIE PARKER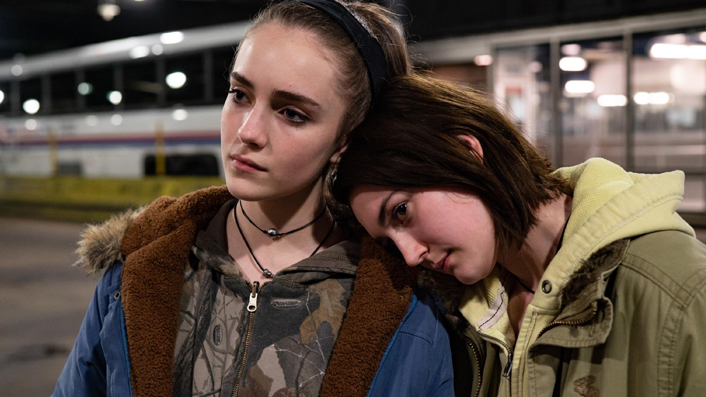 Never Rarely Sometimes Always follows a quiet teenager as she finds out she's pregnant and, alongside her savvy cousin, buses from Pennsylvania to New York City to get an abortion. Precisely observed and cleverly composed, this film is a graceful, unflinching condemnation of the United States' unjust abortion legislation. AMANDA JANE ROBINSON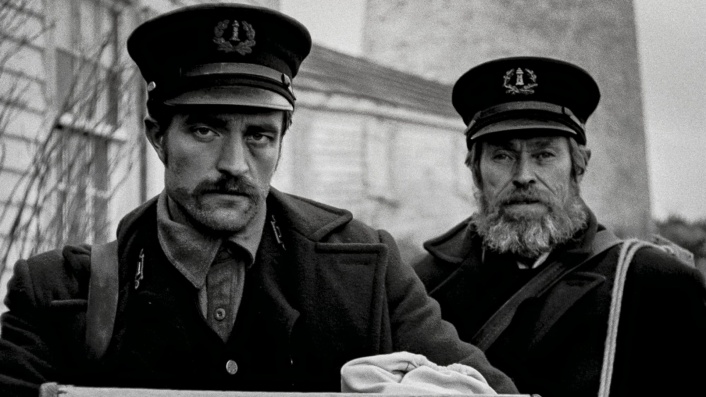 Robert Eggers' monochrome melange of cabin-fever madness and maritime folklore sees two "wickies" (Willem Dafoe, Robert Pattinson) tend to a dilapidated lighthouse on the storm-swept coast of Maine. It's immaculately engineered nightmare fuel—an excavation of mind and soul, with each moment more delirious than the last. And, thanks to Dafoe and Pattinson's combustible, bug-eyed chemistry (ambiguous enough in its master/apprentice/father/son/dom/sub dynamic to invite multiple readings), The Lighthouse is, at its squirmy core, one of the most uniquely deranged buddy movies to come out in quite some time. AARON YAP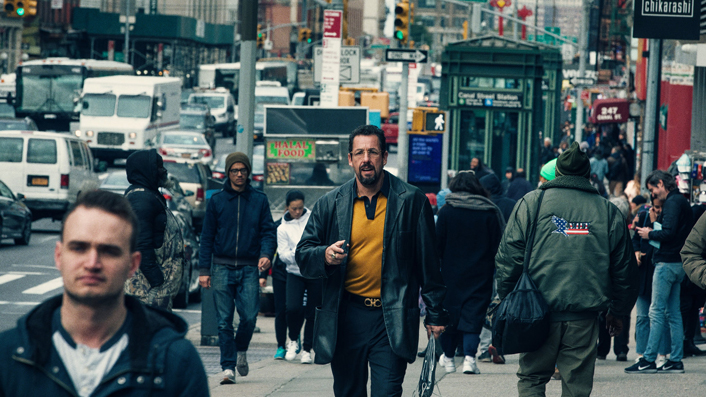 Even in December, the Safdie brothers' thriller Uncut Gems stands out as some of the most anxiety-inducing viewing of 2020, perhaps only pipped by pandemic doco Totally Under Control (which says a lot). Adam Sandler leaves nothing on the court in his portrayal of jeweler and gambling addict Howard Ratner, one of his rare but semi-regular dramatic outings that was senselessly overlooked by the Academy this year.
Loud, urgent, shouty, and heaving with humanity in a way that feels alien mid-COVID, Uncut Gems followed Howard as he tried with mixed success to keep a multitude of plates spinning. As Howard constantly got himself into worse and worse situations in can't-look-away fashion, the Safdies surrounded him with a great cast including Eric Bogosian, Lakeith Stanfield, Kevin Garnett and Julia Fox (in a breakthrough performance), while drenching our ears in chaos and a winning Oneohtrix Point Never score. STEVE NEWALL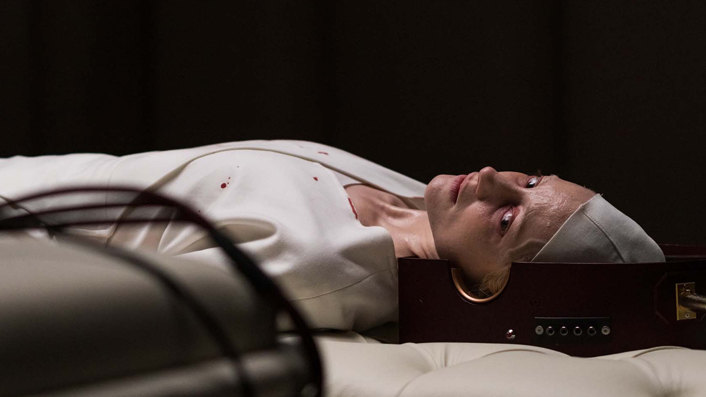 With blockbuster films careening off the release schedule in this awful year, and comfort viewing becoming something of a necessity to dull the roar of a world sliding into the brink, some (including yours truly) suggested what we really needed was a massive, positive, viewing experience like Wonder Woman 1984 to end the year on a high. As it turned out, what we really needed was this trippy, violent, icky, nasty slice of headfuckery from Brandon Cronenberg, with Possessor cutting through the background noise of 2020 like a buzzsaw to the brain.
Yes, this film is not for everyone, but it's left a lasting impression here at Flicks. Possessor parachutes assassin Tasya (the ever-great Andrea Riseborough) into the bodies of others, where she takes control of their actions to kill her targets. Using one's nearest and dearest (or a nearby waiter) as a murder weapon is a nifty enough idea until one of her scapegoats fights back, kicking off a tussle for identity between the young man (Christopher Abbott) and his mental occupier. Bring a strong stomach to this one, with Cronenberg jr. showing a knack for his dad's body horror—and also earning himself a place outside his father's shadow. Winner of "the most noises of discomfort I heard myself make while watching something in 2020" award. STEVE NEWALL