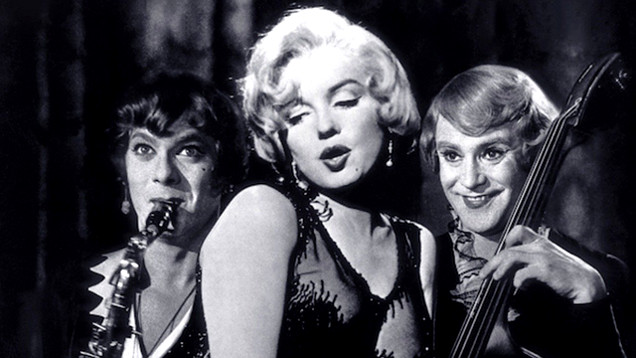 Top 20 classic vintage films on Netflix and Stan

---
The vast, magnificent breadth of the cinema's history is shockingly thin on Australian streaming services. Hollywood's libraries, and their equivalents from around the world, are barely represented. But with 1975 as the cut-off point – the year of Jaws and the blockbuster age that would change the movie business – you can still find just enough films on Netflix and Stan to give you the distinctive images and illuminating outlooks of an earlier era.
NETFLIX
Years before X-wing Starfighters buzzed the Death Star, George Lucas choreographed the cars that circle a Californian town on the last night of summer vacation in 1962. His teenagers navigate a coming-of-age story where the comic antics come with genuine wistfulness and a cast of faces – hello to Harrison Ford's Bob Falfa – that went on to become names.
Mel Brooks broke the fourth wall and anything else in his path with this satiric western, where the plot of thugs trying to clear out a town is just the backdrop to revisionist absurdism, sight gags, anachronistic punchlines and genre criticism. Gene Wilder is a charm as the good-hearted gunslinger, and the film's double-speed antics now look like a template for a large swathe of modern animated comedy.
Clint Eastwood's feel for sparse dialogue and director Don Siegel's eye for hard-nosed pulp combined in this action thriller about a San Francisco police inspector, Harry Callahan (Eastwood) who pursues a sociopathic sniper. The movie is full of digs at 1960s permissiveness, but the images lean to the point of iconic at times. It started a franchise, but this remains the prime cut.
The first horror film nominated for a Best Picture Academy Award, William Friedkin's hugely influential depiction of the battle between Catholic priests (Max von Sydow and Jason Miller) and a demon that has possessed a 12-year-old girl (Linda Blair) remains a terrifying landmark. Shocking in design, graphic in execution, it retains the power that had audiences compelled and cowering.
David Lean's desert epic about the British soldier – Peter O'Toole's T.E. Lawrence – who inspired the Arab tribes to drive the Ottoman Empire from the Middle East during World War I is a movie defined by scale: a speck on the horizon becomes a man; a radical concept becomes a vast uprising. Lawrence is a fractured psyche, but the film's politics, as colonialism reasserts itself, are astute.
Timely in its depiction of how loyalty must sometimes choose between what is right and who is in power, Fred Zinnemann's period drama assiduously depicts the refusal of Sir Thomas More (Paul Scofield), an adviser to King Henry VIII (Robert Shaw), to support his monarch's defiant divorce. The authoritative rhythms of the dialogue shape the tragic stand-off, with an impeccable cast that includes John Hurt and Vanessa Redgrave.
Funded in part by leading British rock bands looking for a tax write-off, the celebrated television comic troupe's foray into filmmaking – learning as they went with neophyte directors – is now rightly considered a comedy classic. A collection of set-pieces that turn Arthurian lore and Grail myth into hilarious and subversive riffs, it's a pure distillation of Monty Python.
Sam Peckinpah's final western is an elegy for the genre and the frontier age itself, as the bloody travails of lawman Pat Garrett (James Coburn) and gunslinger Billy the Kid (Kris Kristofferson) leave bodies strewn across New Mexico as businessmen wait in the wings. Cynical of human nature, but excited by life's cruel opportunities, the film is in turn melancholic and eruptive.
A musical parody of science-fiction B-movies that became a celebration of personal freedom, Jim Sharman's jukebox comedy – featuring young incarnations of Susan Sarandon and Tim Curry – became the most enduring of midnight movies. Led by an instructional signature song in 'The Time Warp,' the picture is one outré flourish after another.
After the brilliance and battles of Citizen Kane and The Magnificent Ambersons, Orson Welles' undervalued third film was a thorny noir pursuit that drew on just discovered details of the Holocaust. Welles plays a fugitive Nazi in America, who is pursued by a war crimes investigator (Edward G. Robinson) whose search leads to a disbelieving fiancé (Loretta Young). So much emerges from these shadows.
STAN
Set almost entirely in a heat-drenched jury room of a New York City courthouse, Sidney Lumet's drama transcends the static location through the movement of doubt, morality and self-revelation as a single juror (Henry Fonda) holds out on a guilty verdict in a murder trial and slowly starts to create a dissenting dialogue through his questions. The trial's detail is sharply exacting, but so are the observations on a stratified American society.
Martin Scorsese's second feature was a Depression-era nod to Bonnie and Clyde about a pair of down-and-out lovers (Barbara Hershey and David Carradine) who strike back at railway barons through armed robbery. It was shot in less than four weeks, with a B-movie quotient of nudity and violence. But the director's ease with the camera was already apparent, as were his obsessions. A crucifixion –with railway spikes – presages The Last Temptation of Christ.
The Blaxploitation genre got a feminist vigilante in this down and dirty box-office hit in which Pam Grier – to the eternal delight of Quentin Tarantino – plays a nurse who sets out to avenge her young sister's heroin addiction. Dealers, pimps, and mob bosses are pursued, but the film's fury isn't without reality – the further Coffy goes, the more she realises that corruption has no end.
Close to three hours long, this star-studded story of a real life mass breakout from a supposedly impregnable German prison camp during World War II is full of immersive detail and cockily composed star turns. Steve McQueen and his motorbike will forever be iconic, but James Garner, James Coburn, and Richard Attenborough all chip in, and director John Sturges maintains the diligent momentum all the way to a tragic coda.
It is by no means the best of John Ford's many westerns with John Wayne (that honour belongs to The Searchers), but this Civil War drama about a Union cavalry brigade, led by Colonel John Marlowe (Wayne), sent to create havoc behind Confederate lines, does resonate with the bitter quandaries of countrymen fighting each other and the savage demands of warfare. The film can be both thrilling and forlorn.
John Sturges' remake of Akira Kurosawa's Seven Samurai – with a group of hired guns travelling from Texas to Mexico to save a village from pillaging outlaws – is a study in cool, with the previous decade's masculinity remade on screen by the comparative silence and minimalism of Yul Brynner, Steve McQueen, and James Coburn. Watch how the latter pushes the brim of his hat back with a single finger.
As respectively a decaying New York street scammer and a naïvely hopeful gigolo fresh off the bus from Texas, Dustin Hoffman and Jon Voight give a pair of remarkable, and deeply complementary, performances in John Schlesinger's study of male friendship and unspoken love set against a city of electric highs and jolting lows.
Whether in the trenches of the Western Front or the elegant chateaus where the commanding officers reside, Stanley Kubrick's camera moves purposefully in this bitter anti-war drama, which seethes with official hypocrisy and delusion. Three French soldiers randomly court-martialled after their broken unit refuses to mount a futile attack are defended by their commanding officer, Dax (Kirk Douglas), reducing World War I's brutality to the intimacy of the condemned.
It's easy to forget that David Niven was the nominal lead in Blake Edwards' heist comedy, playing a suave jewel thief with his eye on Claudia Cardinale's exiled princess and her valuable diamond, but the film was rightfully stolen by Peter Sellers as the bumbling French police inspector Jacques Clouseau. The farcical slapstick Sellers and Edwards conjured remains sublime, no matter how many sequels and remakes eventuated.
Some Like It Hot was Billy Wilder at his snappiest, mostly free of the cynicism that circulated through his movies like oxygen into lungs. When a pair of Chicago musicians (Tony Curtis and Jack Lemmon) don drag to skip town after accidentally witnessing a mob hit, the change in identities has a butterfly effect on romantic entanglements and screwball consequences, complete with Marilyn Monroe as a sweetly ambitious singer. Why pause to admire a great gag, Wilder asks, when the real fun is in topping it.