The New Zealand International Film Festival has announced that it's bringing a whopping 30 films from this year's Cannes Film Festival to the 2018 programme. Eleven are from the In Competition section of the premier festival including Palme d'Or winner Shoplifters, Jury Prize winner Caphernaüm and Best Screenplay winners (tied) 3 Faces and Happy As Lazzaro.
Birds of Passage, the opening night film from the 2018 Directors' Fortnight will opening NZIFF in Auckland on Thursday 19 July. Cold War from Polish director Pawel Pawlikowski, winner of the Best Director prize, will screen as the closing night film of NZIFF.
See below for the full announcement.
---
2018 CRITICS WEEK: OPENING FILM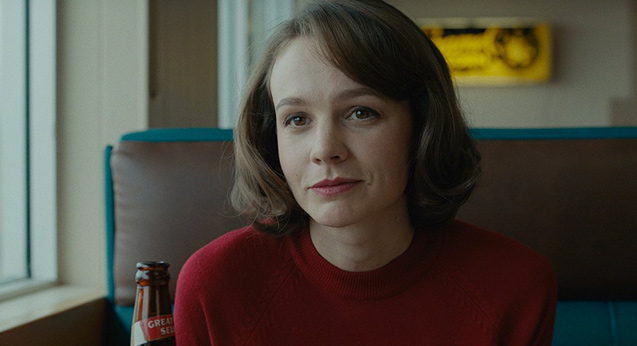 In Paul Dano's ace directing debut, Carey Mulligan and Jake Gyllenhaal capture the cracks that occur in a marriage when a young wife kicks against the constraints of 1950s domesticity.
---
2018 CRITICS WEEK: COMPETITION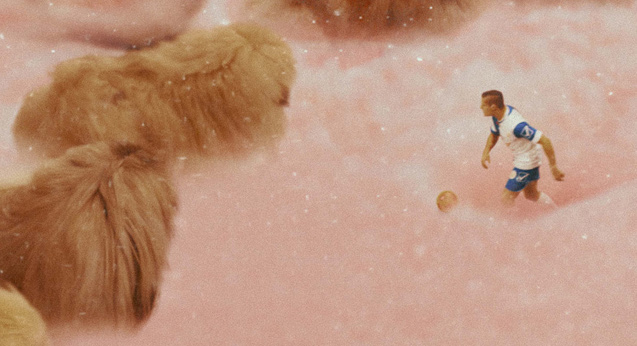 A universally adored, very loving but somewhat clueless Portuguese soccer star is co-opted for nefarious political ends in this outrageously bonkers satire of vacuous media and surging nationalism in Europe.
Iceland's Benedikt Erlingsson (Of Horses and Men) winningly mixes absurdist comedy and tense thriller, with Halldóra Geirharðsdóttir as a fearless eco-warrior, juggling environmental action and foster motherhood.
---
THE ONE PROUDLY SPONSORED BY FLICKS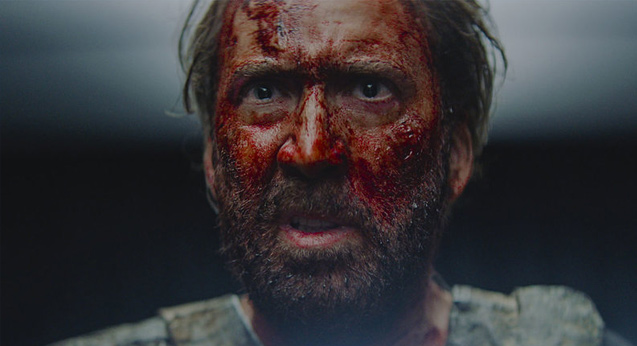 "Panos Cosmatos' follow-up to Beyond the Black Rainbow is a gloriously lurid mock-80s revenge quest that aims a raging, roaring Nicolas Cage at villains from another dimension." — Katherine McLaughlin, Sight & Sound
"The film's concept art teases an epic one-on-one chainsaw battle and we can't bloody wait." — pretty much everyone at Flicks
---
2018 DIRECTORS' FORTNIGHT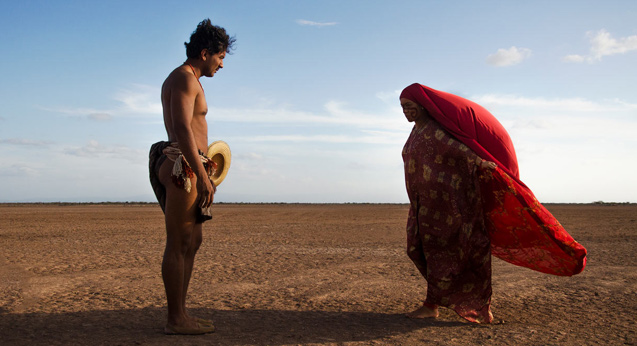 The ancient traditions of Columbia's indigenous Wayuu are shaped by an ambitious matriarch to stake a place for her clan in the burgeoning drug economy of the 1970s. This spectacularly original film opens NZIFF18.
The latest sensation from French cinema's premier provocateur Gaspar Noé (Enter the Void) is his best yet, an exhilarating 1990s techno dance musical that spins out into collective freak-out.
Leave No Trace (Previously announced for NZIFF)
New Zealand actress Thomasin Harcourt McKenzie is mesmerising as 13-year-old Tom living off the grid with her war vet father (Ben Foster) in this haunting new film from the director of Winter's Bone.
This charming For All Ages anime from Hosoda Mamoru (Wolf Children, The Boy and the Beast) takes a richly imaginative toddler-eye view of a new arrival in the family.
In this constantly surprising, exquisitely appointed drama, a young painter secures a residency at a large family estate in the Catalan countryside to study under the ageing artist and owner she suspects is her father.
A captivating portrayal of the human impact of the Middle East conflict, told with a deft mix of live action and animation, Samouni Road reveals the impact on one extended family of Israel's brutal 2009 assault on a Gaza village.
Isabelle Adjani is the safe-cracking matriarch and Karim Leklou is her son who longs for a Mr Freeze franchise and a quiet life in this Cannes hit, a rollercoaster crime caper from writer-director Romain Gavras.
---
CINEMA DE LA PLAGE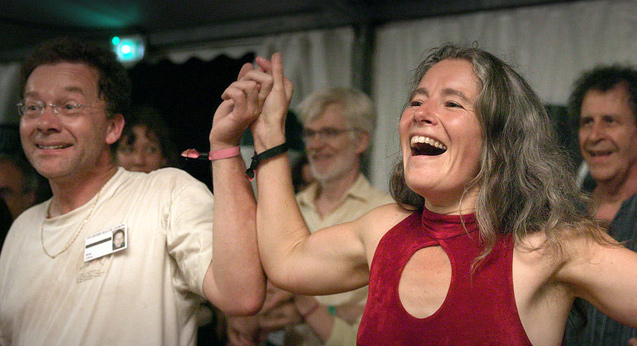 Filmmaker Laetitia Carton draws us into the beating heart of the traditional dance festival that attracts dancers and musicians from across Europe every summer to Gennetines in central France.
---
IN COMPETITION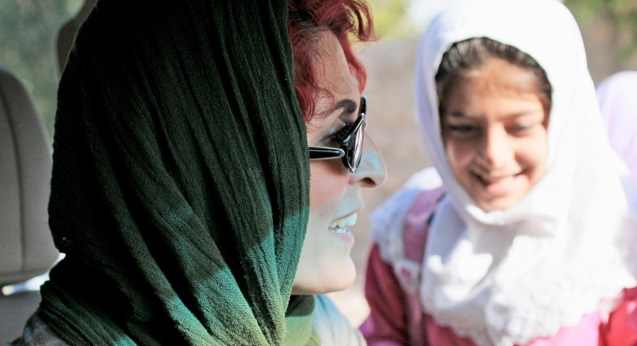 Best Screenplay, Cannes Film Festival 2018
"Charming Iranian cinema at its purest… Once more defying a filmmaking ban, Iranian director Jafar Panahi sounds the depths of traditional values in a road movie with actress Behnaz Jafari." — Deborah Young, Hollywood Reporter
The transfixing Zhao Tao plays a tough, resilient woman in love with a small-time hoodlum in Jia Zhang-ke's epic gangland romance, set against China's relentless modernisation in the 21st century
A love triangle and mystery based on a Murakami Haruki short story, Korean great Lee Chang-dong's latest was the best-reviewed film at Cannes, an unforgettable now-or-never must-see on the giant Civic screen.
Jury Prize, Cannes Film Festival 2018
A runaway boy sues his parents for bringing him into the world in this sprawling tale of against-the-odds resilience. "Nadine Labaki's journey through the slums of Lebanon thrills with compassion and heart." — Anna Smith, Time Out
Best Director, Cannes Film Festival 2018
Paweł Pawlikowski (Ida) has crafted a brilliant, kaleidoscopic vision of 1950s Europe, bursting with music, dance and the turbulent love of two musicians caught between East and West.
Best Actor (Marcello Fonte), Cannes Film Festival 2018
Matteo Garrone (Gomorrah) returns to the scene of the crime with this jaw-dropping, based-on-fact tale of a timid dog lover driven to terrifying extremes when he hitches his star to a human beast he cannot control.
Best Screenplay, Cannes Film Festival 2018
Direct from Cannes where it shared the Best Screenplay award for its amazingly inventive script, Alice Rohrwacher's seductive rural fable applies fairy-tale logic to explore the troubled soul of Italy.
Special Palme d'Or, Cannes Film Festival 2018
The latest essay film from Jean-Luc Godard, still going strong, is a dense yet intellectually dexterous vision board on cinema, image-making and the state of the world.
An exhilarating exploration of freedom under restraint from a director under house arrest, this resonant, exuberant picture of musicianship and band life is based on the lives of two stars of pre-perestroika Leningrad rock.
Palme d'Or, Cannes Film Festival 2018
This year's surprise Cannes Palme d'Or winner is one of Japanese director Kore-eda Hirokazu's finest films, about a loving, unconventional family making ends meet on the margins of Tokyo.
Turkish master Nuri Bilge Ceylan's latest follows a would-be writer's reluctant return to his small-town fold, spinning an extensive series of encounters into a typically rich, wry, melancholic mood-piece.
---
MIDNIGHT SCREENING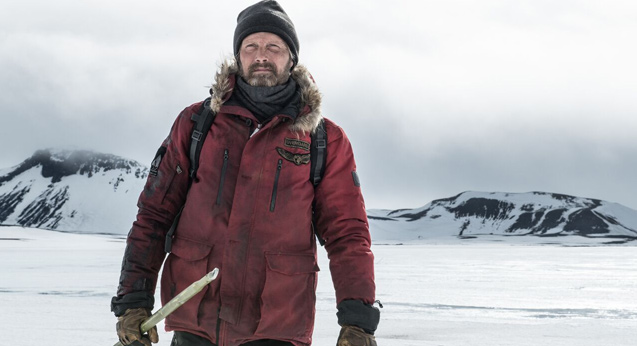 This snowbound endurance thriller, shot spectacularly on location in Iceland, stars Mads Mikkelsen as the sole survivor of an air crash, stranded somewhere in the barren wastelands of the Arctic.
---
UN CERTAIN REGARD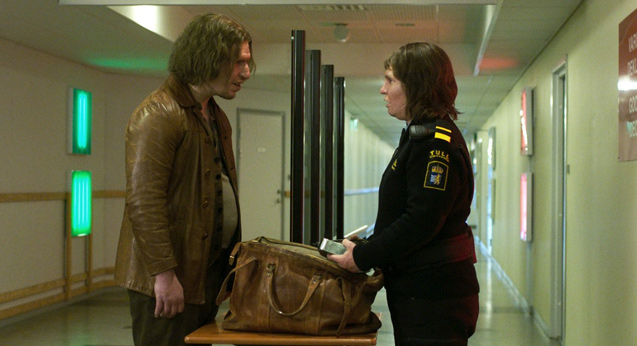 Un Certain Regard Prize, Cannes Film Festival 2018
An ingenious and twisted blend of crime drama and supernatural romance, this thrillingly unpredictable Swedish film from the writer of Let the Right One In delivers a fresh spin on Nordic mythology.
Best Screenplay, Un Certain Regard, Cannes Film Festival 2018
Ukrainian documentarian and writer/director Sergei Loznitsa takes a sprawling dark comedy, with a vast ensemble cast, to evoke purposely manufactured social breakdown in the Donbass region of his homeland.
El Angel (Note: no Auckland screening)
A biographical crime drama based on the true story of Argentine serial killer Carlos Robledo Puch
Camera d'Or (Best First Film), Cannes Film Festival 2018
Belgian filmmaker Lukas Dhont won the award for best first feature at Cannes with this empathetic, emotionally rich portrait of a 15-year-old trans girl who aspires to become a ballerina.
Fresh and brave, Kenyan director Wanuri Kahiu's tender, exuberant teenage lesbian coming-out tale has been banned in Kenya and celebrated in Cannes.
Set in the conservative Afrikaner farming country of South Africa's Free State, this brooding drama pits the teenaged son of a deeply religious family against the adopted brother he believes will usurp him.
---
ALSO ANNOUNCED – THURS 21 JUNE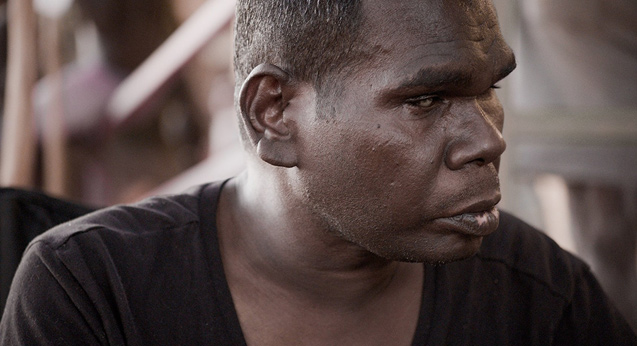 A soaring, evocative audio-visual journey into the life, culture and landscapes of one of Australia's most beloved singers – the late Geoffrey Gurrumul Yunupingu.
Best Narrative Feature & Director, Tribeca Film Festival 2018
Two autistic adults strike up a transformative relationship in Rachel Israel's charming comedy, based on the romantic adventures of her unlikely star.
Director Naina Sen embeds with the Central Australian Aboriginal Women's Choir as they prepare a repertoire of Baroque hymns, taught by 19th-century Lutheran missionaries, and take it back to amazed audiences in Germany.