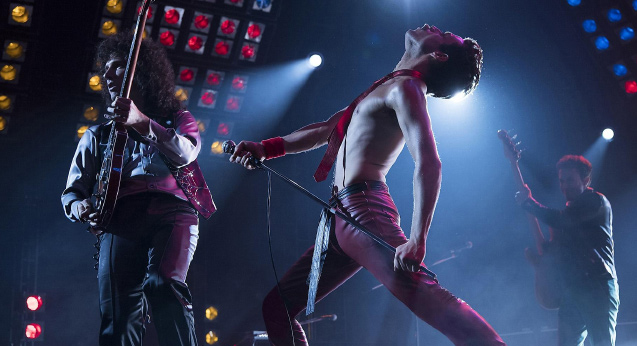 Just when you thought we'd run out of terrible Queen headlines, here comes another just like clockwork because, again, Bohemian Rhapsody has topped the box office chart for the week.
A Star is Born continues doing brisk business in second place, while Bollywood's most expensive film ever, Thugs of Hindostan, and Sir Peter Jackson's century-in-the-making They Shall Not Grow Old round out the top four.
It was a tough week for new releases The Girl in the Spider's Web and Overlord as you'll see below (spare a thought for the 5-star remake of Suspiria, which didn't even crack the top ten).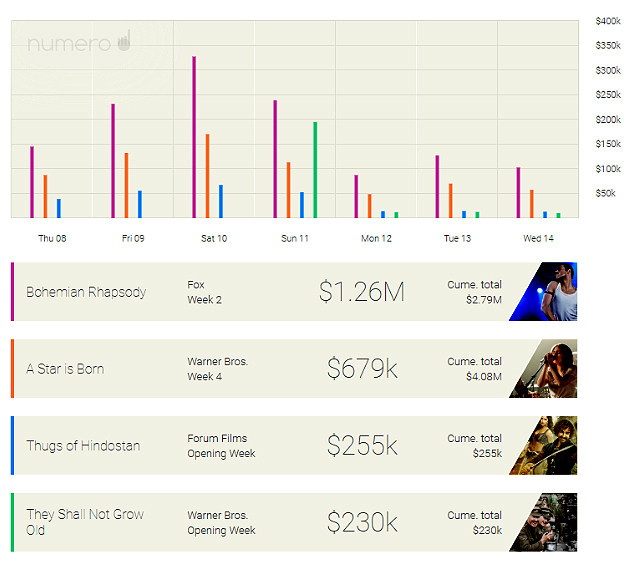 1. Bohemian Rhapsody $1,261,044 (Fox)
2. A Star is Born $679,403 (Warner Bros.)
3. Thugs of Hindostan $255,069 (Forum)
4. They Shall Not Grow Old $229,766 (Warner Bros.)
5. The Girl in the Spider's Web $179,244 (Sony)
6. Overlord $122,957 (Paramount)
7. Venom $90,942 (Sony)
8. Cliff Richard Live: 60th Anniversary Tour $68,771 (Independent)
9. Halloween $47,095 (Universal)
10. Hunter Killer $46,774 (Roadshow)
Source: Numero. Estimated figures as at 1:31PM, 15/11/18