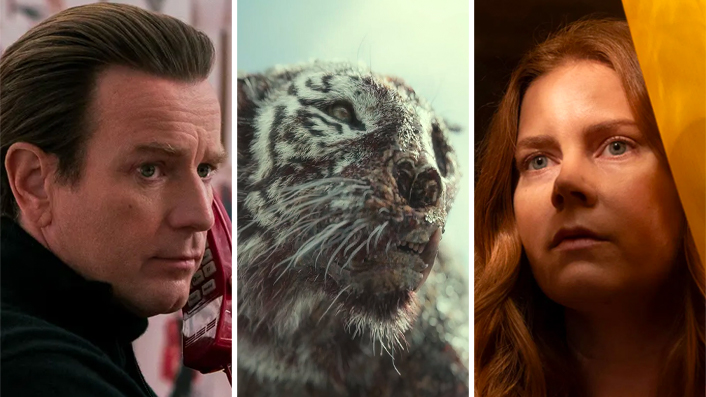 The best movies and shows coming to Netflix in May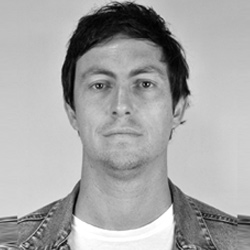 ---
Check out Netflix's May highlights, followed by their full release schedule.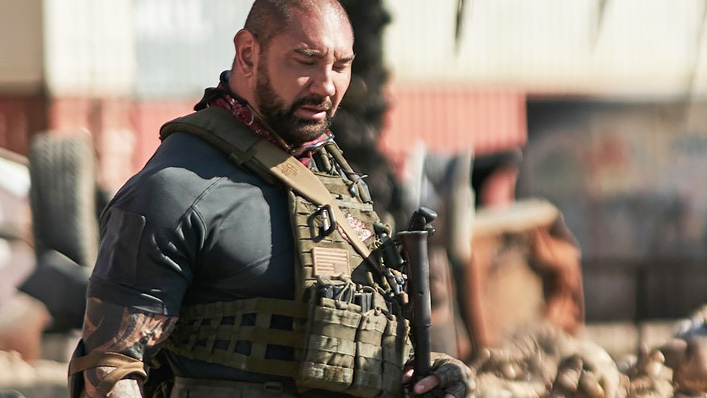 Available from May 21
Zack Snyder's Army of the Dead sees a group of mercenaries comes together to take on a slightly unusual assignment, and liberating 200 million dollars from a vault under the Vegas strip is just the normal part. It's a classic gang-on-a-mission movie, led by Dave Bautista with one crucial element to the premise—the city has been quarantined due to a zombie outbreak… including a zombie tiger?!
See also:
* All new movies & series on Netflix
* All new streaming movies & series

Available from May 14
Amy Adams stars in this thriller as an agoraphobic woman living alone in New York City who witnesses a disturbing act of violence while spying on her neighbours through her window.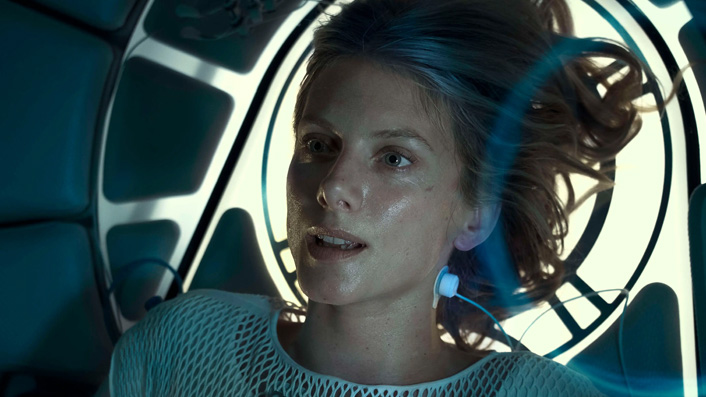 Available from May 12
Mélanie Laurent (Inglourious Basterds) leads this claustrophobic sci-fi thriller from genre enthusiast director Alexandre Aja (Crawl, Piranha 3D). Coming to in a medical chamber, a woman desperately attempts to escape while trying to work out not just where she is, or why she's there, but who she even is— all before her air supply runs out.

Available May 7
Josh Duhamel leads this series adaptation of the comic books by Mark Millar (Kingsman, Kick-Ass etc). Explores the generational differences and conflict between the first wave of superheroes (who received their powers in the 1930s) and their superpowered children trying to live up to their legacy.

Halston
Available May 14
Ewan McGregor is American designer Halston, who rose to fame in the 1970s, in Ryan Murphy's limited series. Besides some information on the supporting cast (which includes Rory Culkin as Joel Schumacher) info, including a release date, is still scarce.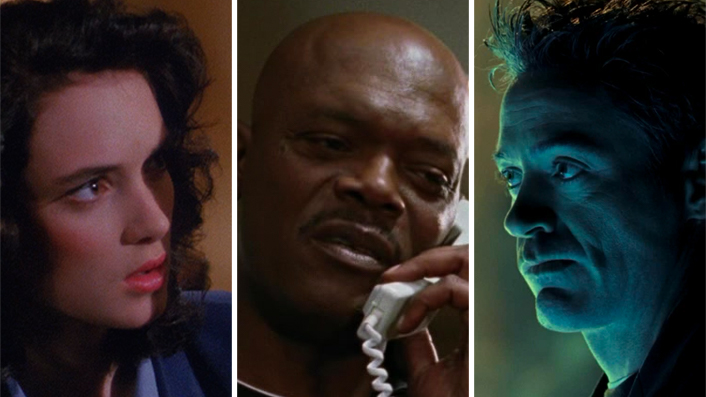 Other Highlights
There's plenty more heading to Netflix this month, including cult classic Heathers; whatever the hell Snakes on a Plane is; Shane Black's superb Robert Downey Jr.-starring crime comedy Kiss Kiss Bang Bang; noir sci-fi Dark City; not one but two Sam Neill films in the form of The Dish and Sirens – and plenty more.
Everything on Netflix this May
Available May 1
Ace Ventura: Pet Detective
Dark City
The Dish
The Highway Rat
Indecent Proposal
Kiss Kiss Bang Bang
Snakes on a Plane
Below Deck [series]
The Bold Type [series]
LEGO Ninjago: Season 3 [series]
Lockie Leonard [series]
The Next Step: Season 7 [series]
Spellbinder [series]
Total Drama [series]
Utopia [series]
Available May 4
Selena: The Series (Part 2) [Netflix Series]
Trash Truck: Season 2 [Netflix Kids & Family]
Available May 5
The Sons of Sam: A Descent into Darkness [Netflix Documentary]
Angel Baby
Bad Boy Bubby
Cosi
Dating the Enemy
Divinyls Live: Jailhouse Rock
The Last Days
Lilian's Story
Love Serenade
Shine
Sirens
Lava Ka Dhaava [series]
Upin & Ipin [series]
Available May 6
And Tomorrow the Entire World [Netflix Film]
Available May 7
Milestone [Netflix Film]
Monster [Netflix Film]
Girl from Nowhere: Season 2 [Netflix Series]
Jupiter's Legacy [Netflix Series]
Time to Dance
Available May 8
Mine [Netflix Series]
An Angel at my Table
Babette's Feast
Heathers
Malcolm
Teenage Mutant Ninja Turtles: The Movie
Teenage Mutant Ninja Turtles II The Secret of the Ooze
Teenage Mutant Ninja Turtles III
Available May 9
Super Me [Netflix Film]
Available May 11
Money, Explained [Netflix Documentary]
Dear Affy
Available May 12
Dance of the Forty One [Netflix Film]
Oxygen [Netflix Film]
The Upshaws [Netflix Series]
Assault on Precinct 13
BMX Bandits
Breaker Morant
Day of the Dead
Puberty Blues
Use For My Talent [series]
Available May 13
Castlevania: Season 4 [Netflix Anime]
Wave of Cinema: Filosofi Kopi
Available May 14
Ferry [Netflix Film]
I Am All Girls [Netflix Film]
The Strange House [Netflix Film]
The Woman in the Window [Netflix Film]
Halston [Netflix Series]
Haunted: Season 3 [Netflix Series]
Love, Death & Robots: Volume 2 [Netflix Series]
Move to Heaven [Netflix Series]
Jungle Beat: The Movie [Netflix Kids & Family]
Alma Matters [series]
The Mystic River [series]
Cinema Bandi
Available May 15
Kuroko's Basketball: Season 2 [series]
The Real Housewives of New York City [series]
Bakugan: Armored Alliance [series]
Love or Money
Nekrotronic
Available May 16
Changeling
Endless Love
Ex Machina
Fifty Shades of Grey
Home
The Interpreter
The Nutty Professor II: The Klumps
Penguins of Madagascar: The Movie
Pitch Perfect
Pitch Perfect 2
R.I.P.D.
Available May 17
The Souvenir
Trial by Fire
Available May 18
Sardar Ka Grandson [Netflix Film]
Available May 19
Who Killed Sara?: Season 2 [Netflix Series]
Blade: Trinity
The Last Days
Available May 20
Special: Season 2 [Netflix Series]
Awaken [series]
Available May 21
Army of the Dead [Netflix Film]
The Neighbor: Season 2 [Netflix Series]
Jurassic World Camp Cretaceous: Season 3 [Netflix Kids & Family]
Strain
Available May 22
Sam Smith: Love Goes – Live at Abbey Road Studios
Available May 23
Master of None [Netflix Series]
Available May 24
Ma
Available May 26
Baggio: The Divine Ponytail [Netflix Film]
Ghost Lab [Netflix Film]
Nail Bomber: Manhunt [Netflix Documentary]
High on the Hog: How African American Cuisine Transformed America [Netflix Documentary]
JoJo's Bizarre Adventure: Season 2 [Series]
Available May 27
Blue Miracle [Netflix Film]
Black Space [Netflix Series]
Ragnarok: Season 2 [Netflix Series]
Soy Rada: Serendipity [Netflix Comedy Series]
Eden [Netflix Anime]
Echo in the Canyon
The Kitchen
Available May 28
The Kominsky Method: Season 3 [Netflix Series]
Lucifer: Season 5, Part 2 [Netflix Series]
Dog Gone Trouble [Netflix Kids & Family]
Mile 22
Available May 31
The Parisian Agency: Exclusive Properties [Netflix Series]
Coming Soon
AlRawabi School for Girls [Netflix Series]
Mad for Each Other [Netflix Series]
Racket Boys [Netflix Series]