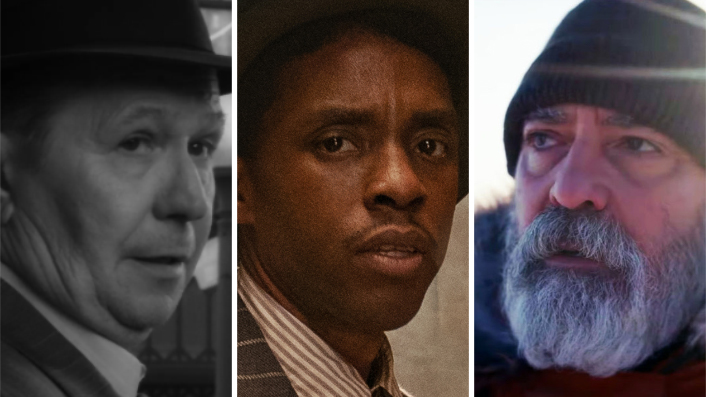 The best movies and shows coming to Netflix in December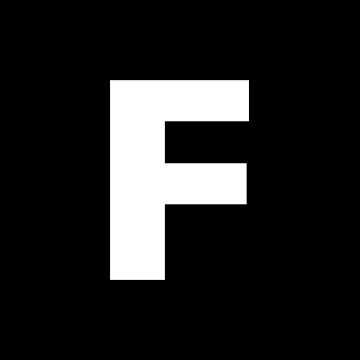 ---
Netflix has three new Oscar contenders coming our way next month, in the form of David Fincher's Mank, George Clooney's The Midnight Sky, and Chadwick Boseman's final role – as a blues musician in Ma Rainey's Black Bottom. Check out everything new to Netflix below.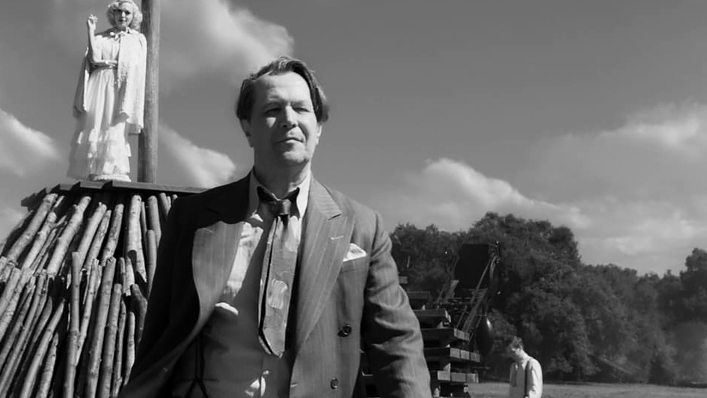 More info
Now playing in limited release in select North Island cinemas, Mank chronicles the creation of Orson Welles' masterpiece Citizen Kane. Alcoholic screenwriter Herman J. Mankiewicz (Gary Oldman) is the subject of David Fincher's old school Hollywood tale, filmed in black and white to emulate the era. Mank details Mankiewicz's writing process and the experiences he brought to his screenplay—including his history with William Randolph Hearst (the blueprint for Charles Foster Kane). And, not to mention, Mank's contentious relationship with Orson Welles (Tom Burke)… Amanda Seyfried (First Reformed), Lily Collins (Emily in Paris) and Charles Dance (Game of Thrones) co-star.
See also:
* All new movies & series on Netflix
* All new streaming movies & series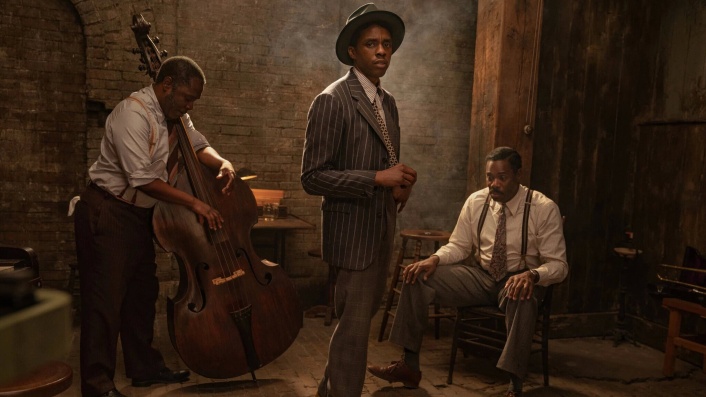 Where to watch
Oscar-winner Viola Davis and the late Chadwick Boseman star in this adaptation of the play by Pulitzer Prize winner August Wilson (Fences), following the Mother of the Blues and her band as they take on tensions within the white-dominated music industry and blaze trails in 1927 Chicago.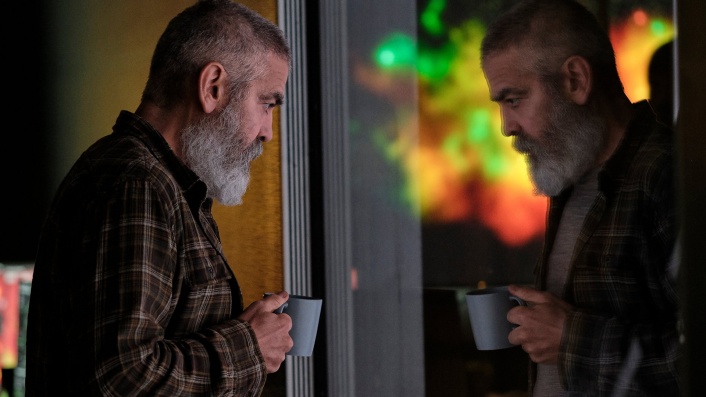 Where to watch
George Clooney directs and stars in this post-apocalyptic tale as a lone scientist on a near-destroyed Earth, rushing to make contact with a crew of astronauts and stop them from returning home before it's too late. Based on Lily Brooks-Dalton's novel Good Morning, Midnight, co-starring Academy Award nominee Felicity Jones (The Theory of Everything) two-time Golden Globe nominee David Oyelowo (Selma).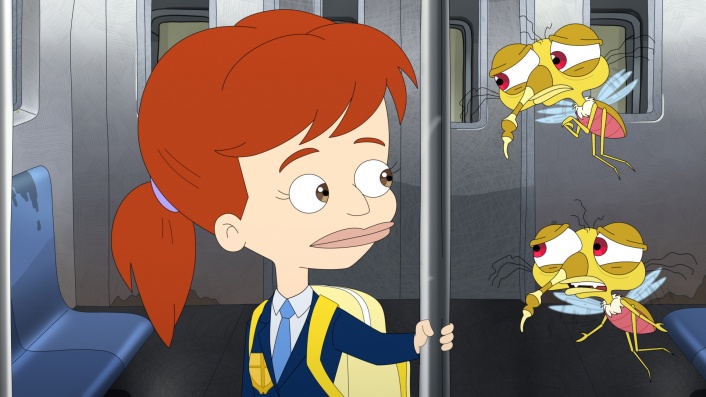 Where to watch
The young teenage friends of Netflix's Emmy-winning animated puberty comedy now face a new phenomenon—the anxiety mosquito—in this new season.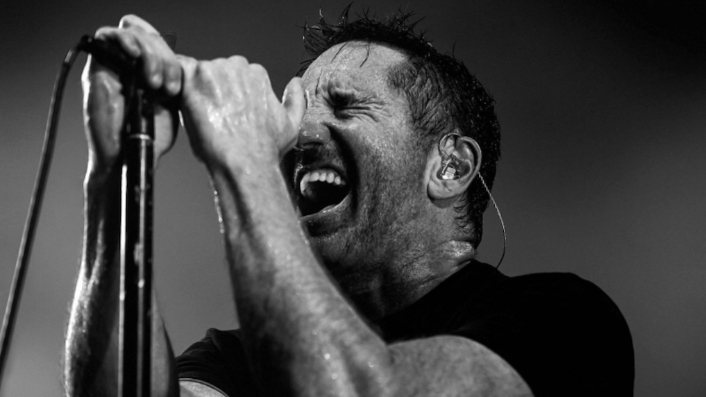 Song Exploder Season 2
New season of this music docu-series sees Trent Reznor break down the songwriting process of Nine Inch Nails iconic Hurt. The Killers, Natalia Lafourcade, and Dua Lipa also follow in the footsteps of season one's Alicia Keys, Lin-Manuel Miranda, R.E.M., and Ty Dolla $ign in pulling back the curtain on their personal songwriting experiences.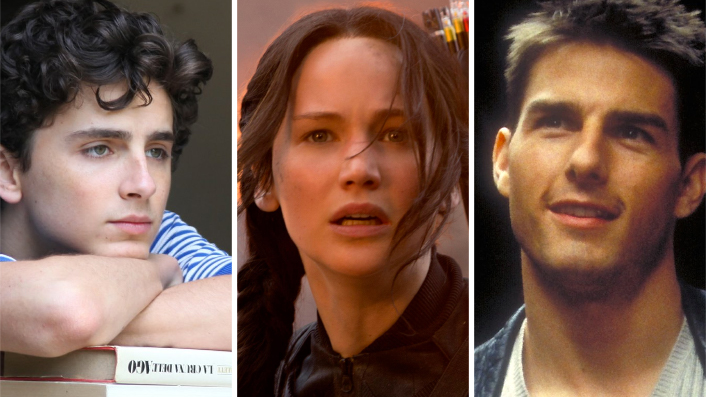 Modern classics
This month's Netflix selections from the cinema catalogue include some recent faves as well as powerful Hollywood franchises. Alongside Luca Guadagnino's sumptuous Call Me By Your Name and Margot Robbie's star turn as Tonya Harding in I, Tonya, you'll find The Hunger Games series and the first three installments of Mission: Impossible. Plus, we're looking forward to revisiting horror classic (and series high-point) Final Destination 2…
Everything on Netflix this December
Available December 1
Angela's Christmas Wish [Netflix Film]
Angus, Thongs and Perfect Snogging
The Holiday Movies That Made Us [Netflix Series]
Natalie Palamides: Nate – A One Man Show [Netflix Comedy]
Batman: Mask of the Phantasm
Batman Returns
Click
The Dark Knight
Final Destination 2
Fright Night
Ghostbusters
Hitch
The Hunger Games
The Hunger Games: Catching Fire
The Hunger Games: Mockingjay – Part 1
The Hunger Games: Mockingjay – Part 2
Inception
Jackass 2.5
New York Minute
The Sapphires
Vendetta
Wedding Crashers
Available December 2
Fierce [Netflix Film]
Ari Eldjárn: Pardon My Icelandic [Netflix Comedy]
Hazel Brugger: Tropical [Netflix Comedy]
Alien Worlds [Netflix Documentary]
Available December 3
Break [Netflix Film]
Just Another Christmas (Tudo Bem No Natal Que Vem) [Netflix Film]
Chico Bon Bon and the Very Berry Holiday [Netflix Kids & Family]
Available December 4
Bombay Rose [Netflix Film]
Christmas Crossfire (Wir Können Nicht Anders) [Netflix Film]
Leyla Everlasting [Netflix Film]
MANK [Netflix Film]
Sweet River [Netflix Film]
Big Mouth: Season 4 [Netflix Series]
Selena: The Series [Netfix Series]
Captain Underpants Mega Blissmas [Netflix Kids & Family]
Available December 5
Detention [Netflix Series]
Mighty Express: A Mighty Christmas [Netflix Kids & Family]
Available December 6
Mission: Impossible
Mission: Impossible II
Mission: Impossible III
Available December 8
Lovestruck in the City [Netflix Series]
Mr. Iglesias: Part 3 [Netflix Series]
Emicida: AmarElo – É Tudo Para Ontem [Netflix Documentary]
Spirit Riding Free: Ride Along Adventure [Netflix Kids & Family]
Super Monsters: Santa's Super Monster Helpers [Netflix Kids & Family]
Available December 9
Rose Island (L'Incredibile storia dell'Isola Delle Rose) [Netflix Film]
The Surgeon's Cut [Netflix Documentary]
Ashley Garcia: Genius in Love: Christmas [Netflix Kids & Family]
The Big Show Show: Christmas [Netflix Kids & Family]
Available December 10
Alice in Borderland [Netflix Series]
Available December 11
Canvas [Netflix Film]
The Prom [Netflix Film]
The Mess You Leave Behind (El desorden que dejas) [Netflix Series]
Giving Voice [Netflix Documentary]
A Trash Truck Christmas [Netflix Kids & Family]
Available December 14
A California Christmas [Netflix Film]
Tiny Pretty Things [Netflix Series]
Hilda: Season 2 [Netflix Kids & Family]
Available December 15
Song Exploder: Volume 2 [Netflix Series]
Available December 16
How To Ruin Christmas: The Wedding [Netflix Series]
Run On [Netflix Series]
Vir Das: Outside In – The Lockdown Special [Netflix Series]
Anitta: Made In Honorio [Netflix Documentary]
BREAK IT ALL: The History of Rock in Latin America [Netflix Documentary]
The Ripper [Netflix Documentary]
Available December 18
Ma Rainey's Black Bottom [Netflix Film]
Home for Christmas: Season 2 [Netflix Series]
Sweet Home [Netflix Series]
Available December 19
The LEGO Movie 2: The Second Part
Available December 21
I, Tonya
Available December 22
London Hughes: To Catch a D*ck [Netflix Comedy]
Rhyme Time Town Singalongs [Netflix Kids & Family]
Shaun the Sheep: The Farmer's Llamas
Available December 23
The Midnight Sky [Netflix Film]
Your Name Engraved Herein [Netflix Film]
Transformers Rescue Bots Academy: Season 2
Available December 25
Grandma's Last Wishes (El testamento de la abuela) [Netflix Film]
Bridgerton [Netflix Series]
Available December 26
DNA [Netflix Film]
Fast & Furious Spy Racers: Season 3: Sahara [Netflix Kids & Family]
Go! Go! Cory Carson: Season 3 [Netflix Kids & Family]
The Magic School Bus Rides Again In the Zone [Netflix Kids & Family]
Available December 28
Cops and Robbers [Netflix Short Film]
A Love So Beautiful [Netflix Series]
Call Me by Your Name
Available December 30
Best Leftovers Ever! [Netflix Series]
Equinox [Netflix Series]
Transformers: War For Cybertron Trilogy: Chapter 2: Earthrise [Netflix Original Anime]
Available December 31
Chilling Adventures of Sabrina: Part 4 [Netflix Series]
Best of Stand-Up 2020 [Netflix Comedy]
Bridget Jones's Diary
The Flintstones
Step Up