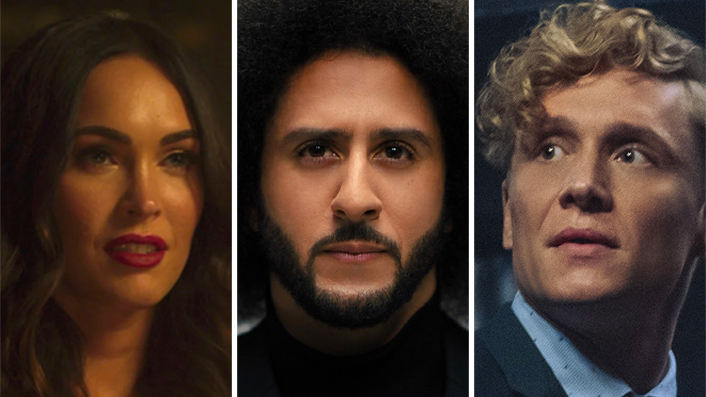 The best movies and shows coming to Netflix in October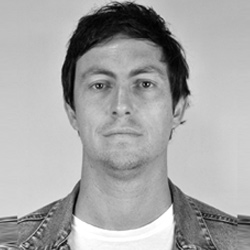 ---
Check out our highlights of what's coming to Netflix in October, followed by the full release schedule.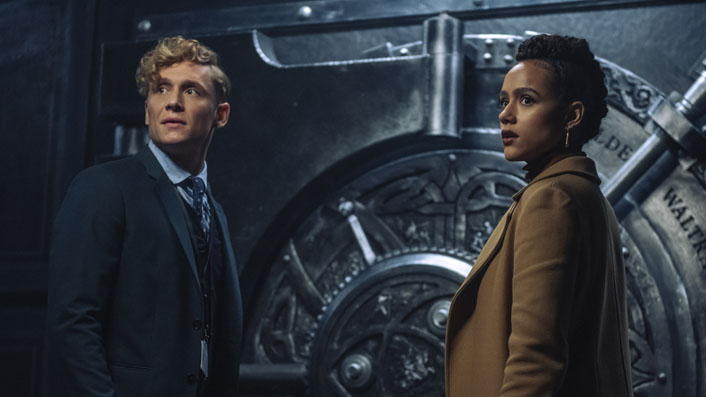 Available October 29
Of all the questions we had about Zack Snyder's Army of the Dead, "what's the deal with that safecracker guy?" wasn't high on the list (if it was even on the list). Nevertheless, here we are, and in Snyder's infinite wisdom now we have a prequel about safecracking… Army of Thieves sees German safecracker Ludwig Dieter (Matthias Schweighöfer who also directs) lead a group of aspiring thieves on a top-secret heist during the early stages of the zombie apocalypse.
See also:
* All new movies & series on Netflix
* All new streaming movies & series
---

Available October 1
180 episodes of awesomeness finally make their way to Netflix. Really, is there anything more to say?!
---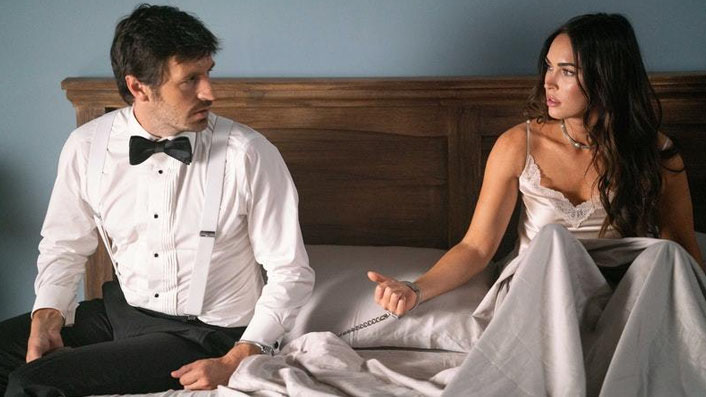 Available October 1
Sometimes you just need a trashy thriller, and this Megan Fox-starring effort—about a wife left in a terrible predicament by her douchey husband—is exactly that. If this sounds like a bit of you, then don't read anything more about it, maybe don't even watch the trailer (even though it's directly below these words you are reading).
---

Available October 1
"Flashbulbs fill the air…" are the first lyrics sung in the trailer below, setting exactly the tone you'd expect from a musical about the People's Princess. Look, you know this is going to explode onto the Netflix most-watched charts, and you may be as grimly fascinated to see this as we are.
---

Available October 1
Antoine Fuqua (Training Day) casts Jake Gyllenhaal in his remake of a Danish thriller about a demoted police officer assigned to a call dispatch desk. The reluctant desk jockey finds himself in a more complex situation than a mere call centre shift, though, when a call about a kidnapping turns this into a tense one-location thriller.
---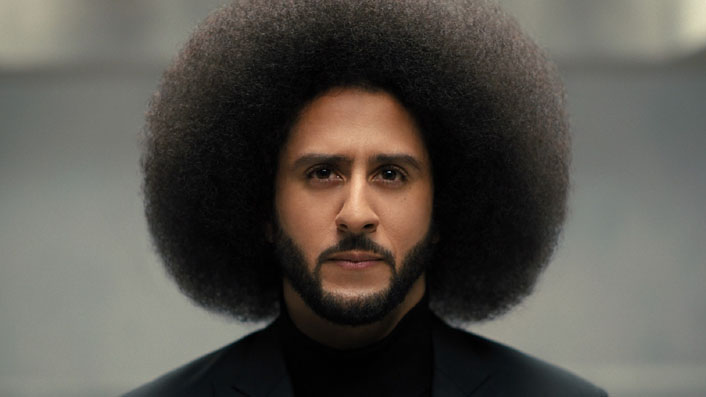 Available October 29
The youth of activist athlete Colin Kaepernick is explored in Ava DuVernay's limited series. Teenage Colin navigates coming-of-age and racial complexitie, growing up as a biracial kid with adopted parents (Mary-Louise Parker and Nick Offerman).
---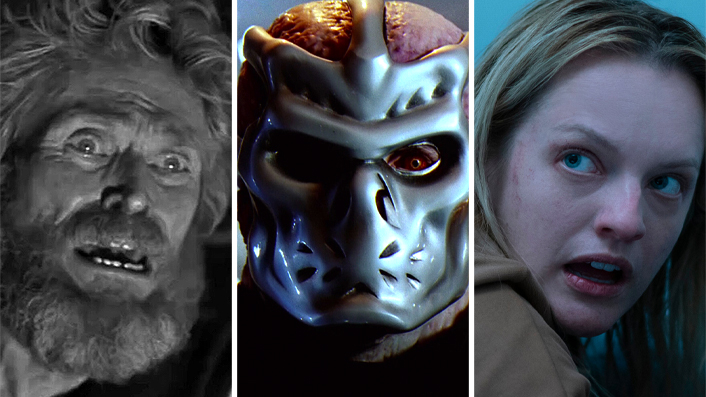 Classic titles
Coming to Netflix this month: the immaculately engineered nightmare fuel of The Lighthouse; sci-fi slasher Jason X; tense gaslighting horror The Invisible Man; Tom Hardy's hilarious starring role in Venom; action classic John Wick; Queen biopic Bohemian Rhapsody; and more—including the probably not-classic Jay and Silent Bob Reboot.
---
Everything on Netflix this October
Available October 1
Diana: The Musical[Netflix Special]
Maid [Netflix Original Series]
Paik's Spirit [Netflix Original Series]
Forever Rich [Netflix Film]
The Guilty [Netflix Film]
Swallow [Netflix Film]
A Sinister Sect: Colonia Dignidad [Netflix Original Documentary Series]
Scaredy Cats [Netflix Kids & Family]
The Seven Deadly Sins: Cursed by Light [Netflix Original Anime]
Oats Studios: Season 1 [series]
Seinfeld: Seasons 1-9 [series]
Young Sheldon [series]
6 Bullets
27 Steps of May
Anatomy
Anchorman: The Legend of Ron Burgundy
A Beautiful Mind
Blue Streak
Case 39
Cast Away
Catch Me If You Can
Charlotte's Web
The Conjuring
Dogtown and Z-Boys
Eternal Summer
Failure to Launch
First Knight
Flight
Get Rich or Die Tryin'
Harriet
In My Blood it Runs
Jason X
John Wick
Love and Other Drugs
Men in Black 3
Monk Comes Down the Mountain
Never Back Down
Norbit
Ride Along 2
Scary Movie
The Secret River
Spider-Man 2
Spy Kids 3: Game Over
Tears of the Sun
The Terminal
Till Death
The Tourist
The Ugly Truth
Venom
Available October 3
Upcoming Summer [Netflix Film]
Scissor Seven: Season 3 [Netflix Original Anime]
The Lighthouse
Security
Upcoming Summer
Available October 4
On my Block: Season 4 [Netflix Original Series]
21 Bridges
Available October 5
Dave Chappelle: The Closer [Netflix Original Comedy]
Escape the Undertaker [Netflix Interactive Film]
Remember You [series]
Available October 6
Baking Impossible [Netflix Original Series]
The Five Juanas [Netflix Original Series]
Love is Blind Brazil [Netflix Original Series]
There's Someone Inside Your House [Netflix Film]
Bad Sport [Netflix Original Documentary Series]
Like a Boss
The Rhythm Section
Available October 7
The Billion Dollar Code [Netflix Original Series]
Sexy Beasts: Season 2 [Netflix Original Series]
The Way of the Househusband: Season 1 Part 2 [Netflix Original Anime]
Available October 8
Family Business: Season 3 [Netflix Original Series]
Pretty Smart [Netflix Original Series]
Grudge [Netflix Film]
My Brother, My Sister [Netflix Film]
A Tale Dark & Grimm [Netflix Kids & Family]
Pokémon the Movie: Secrets of the Jungle [Netflix Kids & Family]
Angeliena
Available October 9
Blue Period [Netflix Original Anime]
Available October 11
The King's Affection [Netflix Original Series]
The Baby-Sitters Club: Season 2 [Netflix Kids & Family]
Available October 12
Convergence: Courage in a Crisis [Netflix Original Documentary]
Making Malinche: A Documentary by Nacho Cano [Netflix Original Documentary]
The Movies That Made Us: Season 3 [Netflix Original Documentary Series]
Mighty Express: Season 5 [Netflix Kids & Family]
Bright: Samurai Soul [Netflix Original Anime]
Anastasia
Body Cam
Bohemian Rhapsody
Available October 13
Reflection of You [Netflix Original Series]
Fever Dream [Netflix Film]
Operation Hiacynth [Netflix Film]
Peralagan
Sivaji
Violet Evergarden the Movie
Available October 14
Another Life: Season 2 [Netflix Original Series]
One Night in Paris [Netflix Film]
3000 Nights
Ave Maria
The Crossing
Divine Intervention
Frontiers of Dreams and Fears
Ghost Hunting
Maradona's Legs
Salt of this Sea
When I Saw You
A World Without
Available October 15
Little Things: Season 4 [Netflix Original Series]
My Name [Netflix Original Series]
You: Season 3 [Netflix Original Series]
The Forgotten Battle [Netflix Film]
The Four of Us [Netflix Film]
The Trip [Netflix Film]
Karma's World [Netflix Kids & Family]
Sharkdog's Fintastic Halloween [Netflix Kids & Family]
A Christmas Gift from Bob
Don't Go Breaking My Heart 2
Jay and Silent Bob Reboot
Available October 16
Misfit: The Series [Netflix Kids & Family]
Cosmic Sin
Available October 17
The Invisible Man
Available October 18
Meeting Point
Available October 19
In for a Murder (W jak morderstwo) [Netflix Film]
Gabby's Dollhouse: Season 3 [Netflix Kids & Family]
Available October 20
Night Teeth [Netflix Film]
Stuck Together [Netflix Film]
Found [Netflix Original Documentary]
Available October 21
Insiders [Netflix Original Series]
Life's a Glitch with Julien Bam [Netflix Original Series]
Sex, Love & goop [Netflix Original Series]
Flip a Coin -ONE OK ROCK Documentary- [Netflix Original Documentary]
Go! Go! Cory Carson: Season 6 [Netflix Kids & Family]
Komi Can't Communicate [Netflix Original Anime]
Sabalik Baju
Available October 22
Adventure Beast [Netflix Original Series]
Dynasty: Season 4 [Netflix Original Series]
Inside Job [Netflix Original Series]
Locke & Key: Season 2 [Netflix Original Series]
More Than Blue: The Series [Netflix Original Series]
The Raincoat Killer [Netflix Original Series]
Little Big Mouth [Netflix Film]
Roaring Twenties [Netflix Original Documentary Series]
Maya and the Three [Netflix Kids & Family]
Available October 23
Alpha
Goosebumps 2
Available October 25
The Cry
Frayed
Old People's Home For 4 Year Olds
Available October 26
Sex: Unzipped [Netflix Original Series]
Available October 27
Sintonia: Season 2 [Netflix Original Series]
Hypnotic [Netflix Film]
Nobody Sleeps in the Woods Tonight Part 2 [Netflix Film]
Haroun [Netflix Comedy]
Midway
Available October 28
Luis Miguel – The Series: Season 3 [Netflix Original Series]
The Motive [Netflix Original Documentary Series]
Available October 29
Call My Agent: Bollywood [Netflix Original Series]
Colin in Black & White [Netflix Original Series]
Mythomaniac: Season 2 [Netflix Original Series]
The Time It Takes [Netflix Original Series]
Army of Thieves [Netflix Film]
Dear Mother [Netflix Film]
Available October 30
Disappearance at Clifton Hill
The Gentlemen
Available October 31
The Gentlemen's League 2 [series]
TBC in October
An Astrological Guide for Broken Hearts [Netflix Original Series]
Inspector Koo [Netflix Original Series]
A World Without [Netflix Film]
House of Secrets: The Burari Deaths [Netflix Original Documentary]