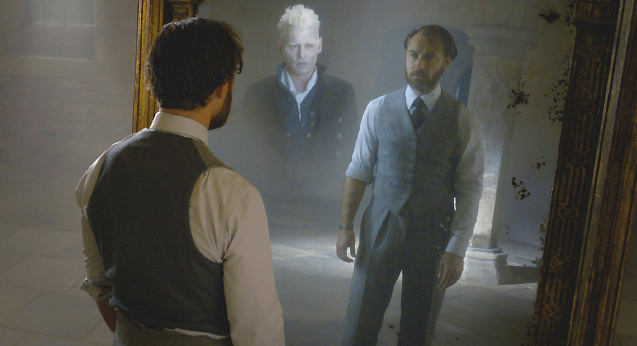 The adage that crime doesn't pay seems to hold water—unless J.K. Rowling is involved.
New films that stumble onto the wrong side of the law also found themselves stumbling in their earnings, with would-be blockbuster Robin Hood opening in third spot, and thriller Widows coming in off the pace in sixth place.
There's no dislodging 2018's competing musical pics, either, rounding out the top four as you can see below.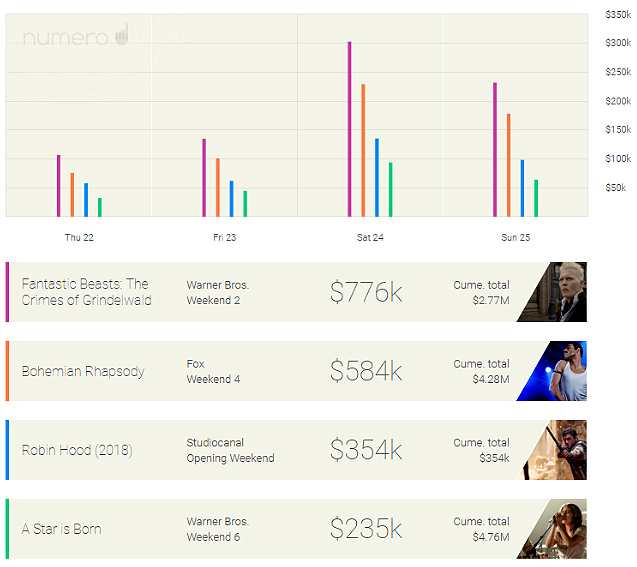 1. Fantastic Beasts: The Crimes of Grindelwald $776,489 (Roadshow)
2. Bohemian Rhapsody $583,964 (Fox)
3. Robin Hood $353,613 (StudioCanal)
4. A Star is Born $234,841 (Warner Bros.)
5. The Nutcracker and the Four Realms $210,383 (Walt Disney)
6. Widows $176,152 (Fox)
7. They Shall Not Grow Old $82,702 (Warner Bros.)
8. The Royal Edinburgh Military Tattoo 2018 $44,490 (Cinema Live)
9. The Old Man & the Gun $42,020 (eOne)
10. The Girl in the Spider's Web $19,694 (Sony)
Source: Numero. Estimated figures as at 4:02PM, 26/11/18