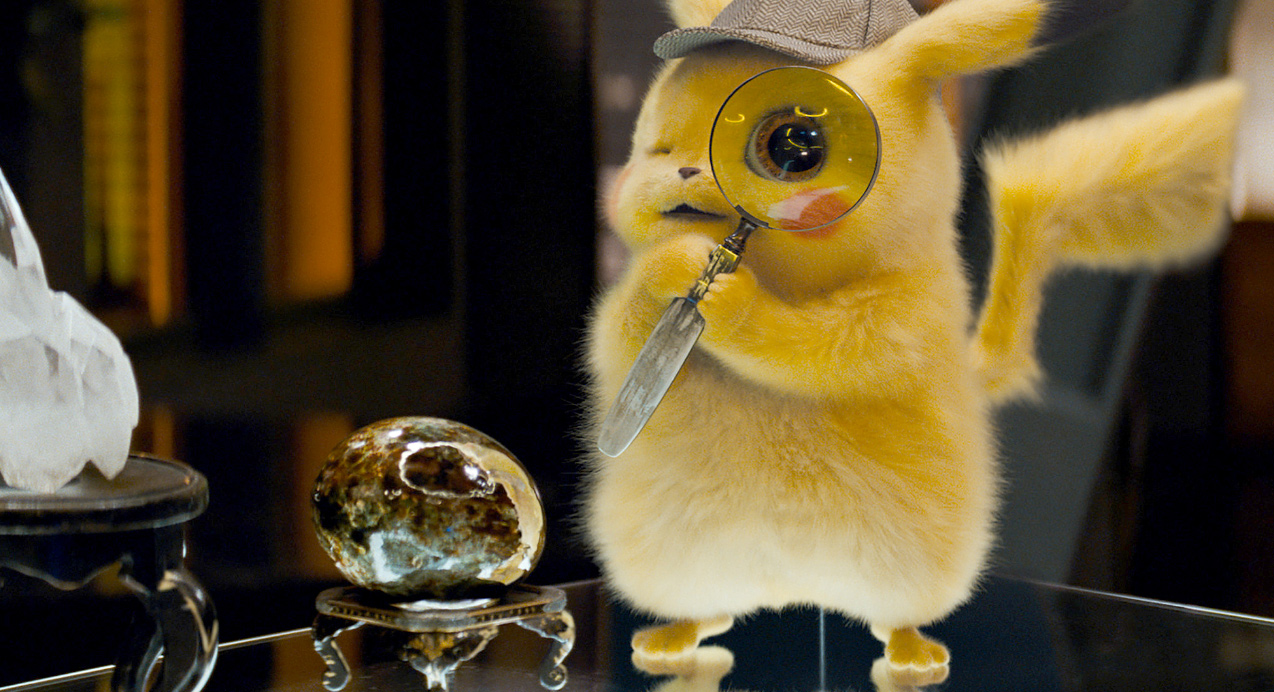 It had to happen, Avengers: Endgame reign atop the box office has come to an end, defeated not by Thanos but a small yellow rodent.
Pokémon Detective Pikachu earned nearly a million bucks in its opening weekend (more than $1 mil including previews).
That's a feat rivaled by R16 action pic John Wick 3: Parabellum, which took in more earnings in its first weekend than the previous film in the series did in its entire NZ theatrical run.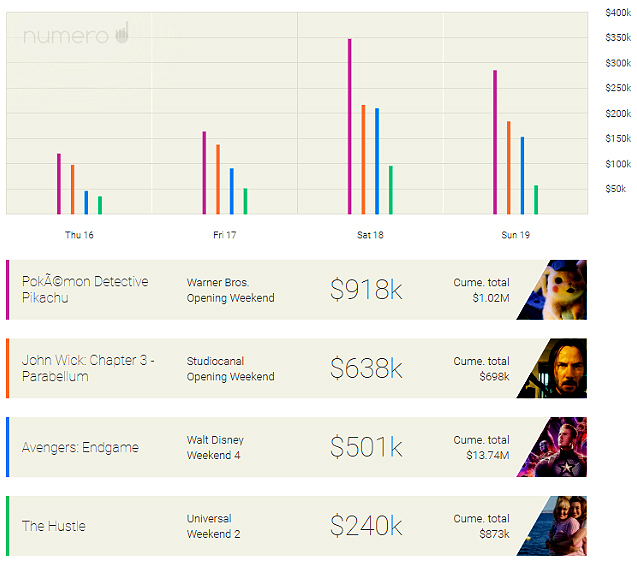 1. Pokémon Detective Pikachu $918,411 (Warner Bros)
2. John Wick 3: Parabellum $637,519 (Studiocanal)
3. Avengers: Endgame $500,503 (Walt Disney)
4. The Hustle $240,145 (Universal)
5. De De Pyaar De $108,762 (Forum Films)
6. Top End Wedding $80,325 (Universal)
7. Poms $58,266 (Roadshow)
8. Long Shot $45,101 (Studiocanal)
9. The Chaperone $38,191 (Studiocanal)
10. The Aftermath $33,810 (Fox)
Source: Numero. Estimated figures as at 2:03pm, 20/5/19