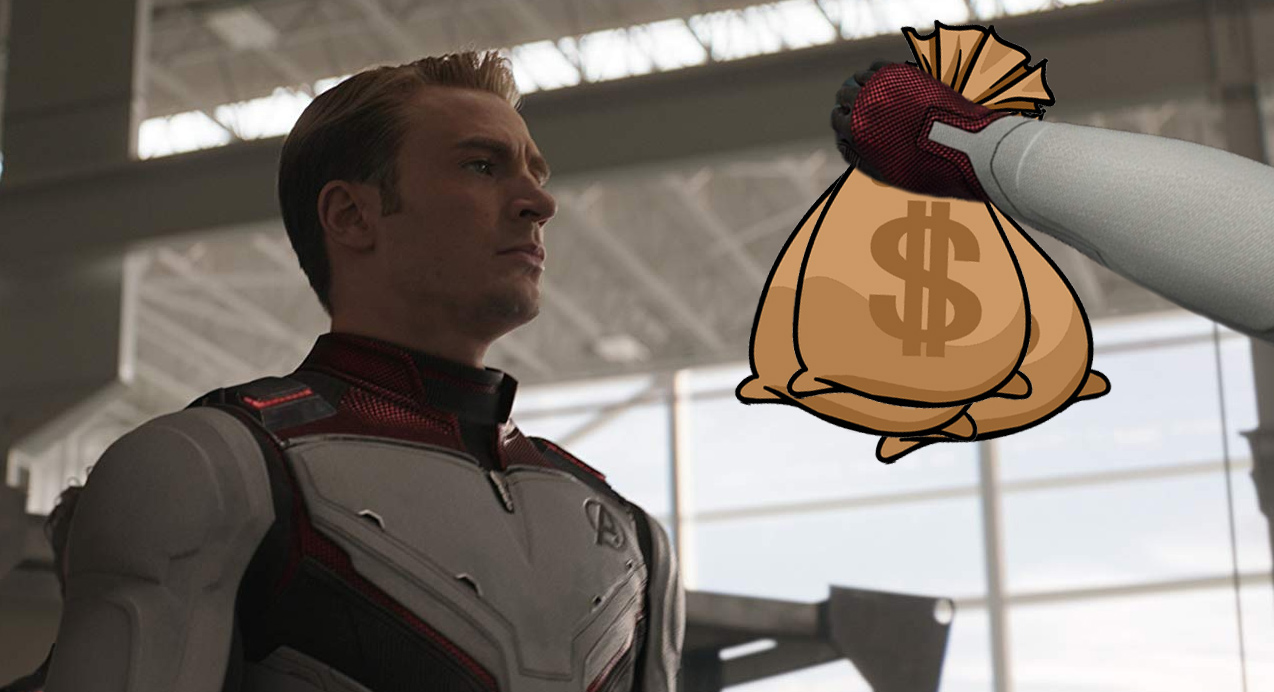 Endgame on track to become the highest grossing film in NZ (and the world)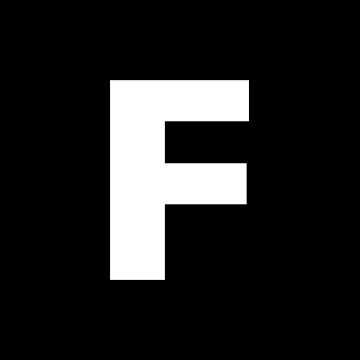 ---
Avengers: Endgame filled a shopping trolly-worth of records at the box office—New Zealand and beyond—in its first five days of release. This includes the highest ever individual Wednesday, Thursday, Friday, Saturday and Sunday gross in Aotearoa's history. Needless to say, it also holds the highest weekend ever in NZ and is currently the top grossing film of 2019 in the country.
In those five days, Avengers: Endgame earned $7.85 million. This is more than 2017's box office #1 Thor: Ragnarok made in the entire year of its release ($7.01 million, according to the MPDA of NZ). For added scale, it earned 50% more than Infinity War's first five days ($5.13 million, and that also opened on a Wednesday).
If it can apply that gain to its overall worldwide gross, it will overtake Avatar's USD$2.79 billion to become the highest grossing movie ever made. At the end of its first week, it should already be halfway there, but we'll have to wait and see if it can last the distance.
It crushed the global opening weekend record to the sweet sum of USD$1.21 billion—essentially doubling that of Infinity War, which previously held the title (via Box Office Mojo).
Amazingly, some other films made money too. See the full weekend top ten below: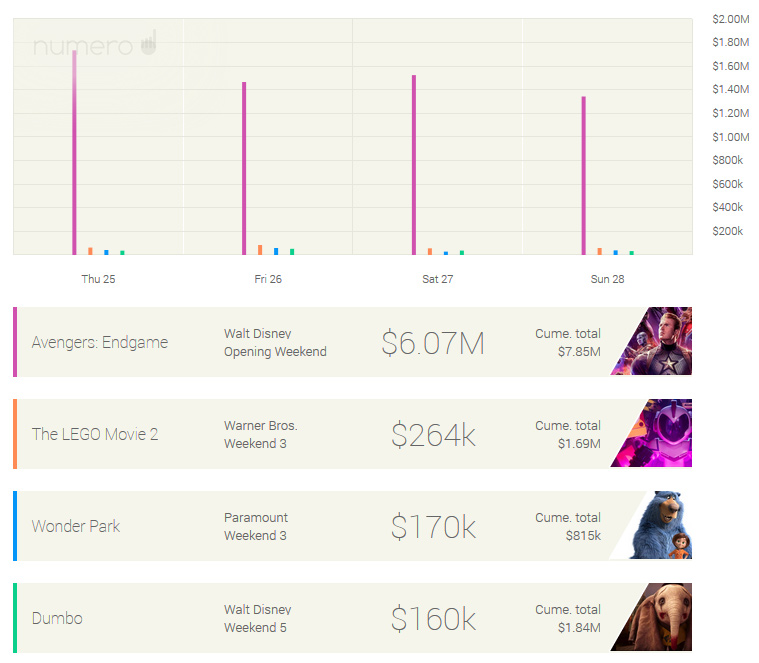 1. Avengers: Endgame $6,067,613 (Walt Disney)
2. The LEGO Movie 2 $263,548 (Warner Bros.)
3. Wonder Park $169,518 (Paramount)
4. Dumbo $160,113 (Walt Disney)
5. Shazam! $133,228 (Warner Bros.)
6. Red Joan $119,536 (Transmission)
7. The Curse of the Weeping Woman $80,270 (Warner Bros.)
8. Missing Link $47,076 (Roadshow)
9. They Shall Not Grow Old $45,014 (Warner Bros.)
10. Kalank $37,996 (Forum Films)
Source: Numero. Estimated figures as at 2:20pm, 29/4/19