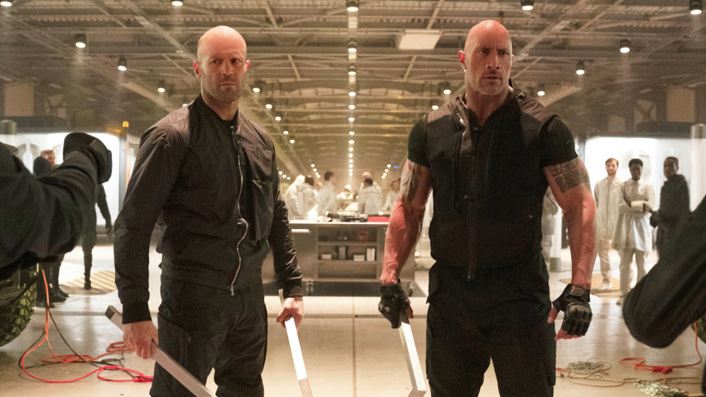 Hobbs and Shaw go unchallenged in their 2nd weekend at the NZ box office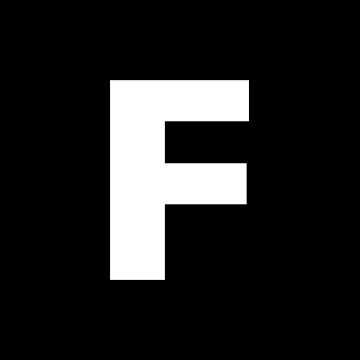 ---
With no blockbuster to challenge it, Hobbs & Shaw remained #1 in its second weekend at the New Zealand box office. At #2, The Lion King passed an $11 million total gross while talk show comedy Late Night convincingly beat senior feel-good drama Palm Beach for third place.
With Once Upon a Time in Hollywood opening this Thursday, could Tarantino's latest take the lead this weekend? It's certainly possible, but only time will tell.
See full box office results below.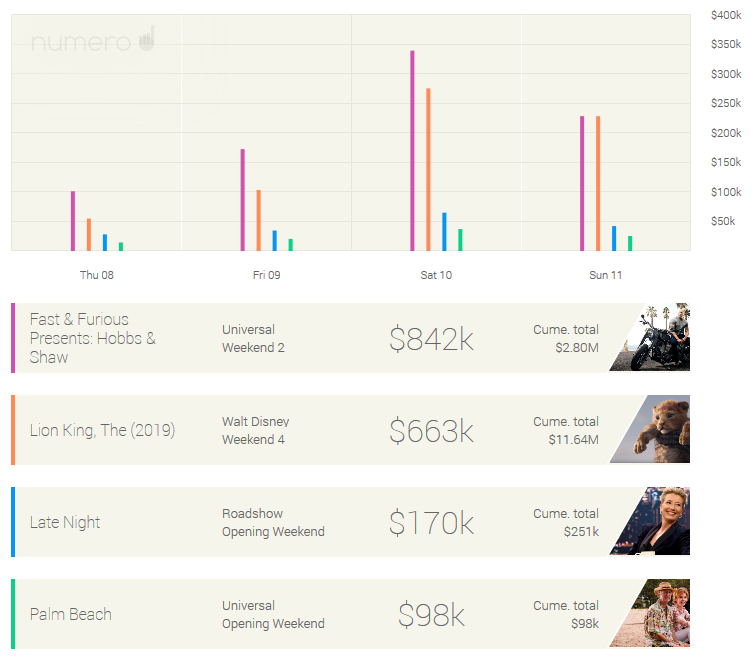 1. Fast & Furious: Hobbs & Shaw $842,122 (Universal)
2. The Lion King $662,502 (Disney)
3. Late Night $170,158 (Roadshow)
4. Palm Beach $97,579 (Universal)
5. Toy Story 4 $88,482 (Disney)
6. Spider-Man: Far From Home $83,161 (Sony)
7. Yesterday $74,565 (Universal)
8. Bring the Soul: The Movie $72,135 (Trafalgar)
9. Hello, Love, Goodbye $56,472 (ABS-CBN)
10. The Keeper $45,792 (Icon)
Source: Numero. Estimated figures as at 1:31pm, 12/08/19
Sign up for Flicks updates