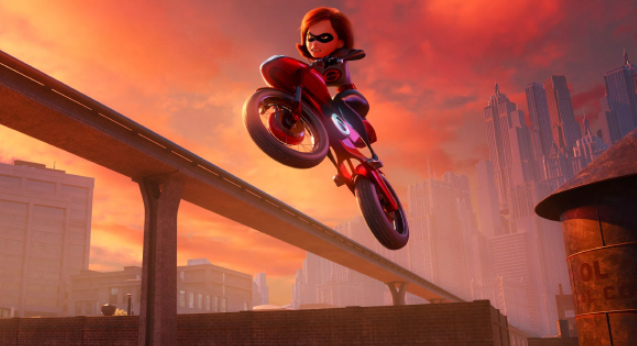 Jeez, The Incredibles 2, take it easy on everyone else, already! Well, it has quickly become the highest-grossing animated movie of all time in the US – so really comes as no surprise it is going gangbusters here. With school holidays underway and the $5 million mark comfortably in its sights over the next few days, it's anyone's guess how big this can get…
Read on for charts on the performance of the Kiwi box office's top four, with full earnings for the week below.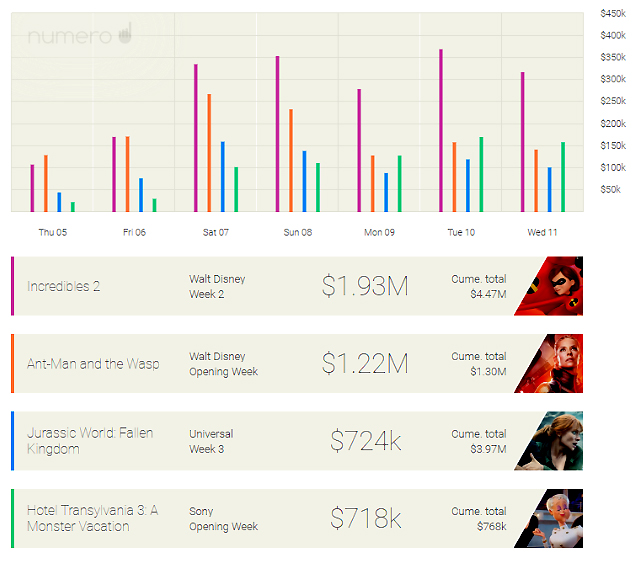 1. Incredibles 2 $1,927,266 (Walt Disney)
2. Ant-Man and the Wasp $1,224,835 (Disney)
3. Jurassic World: Fallen Kingdom $723,892 (Universal)
4. Hotel Transylvania 3: A Monster Vacation $717,997 (Sony)
5. Ocean's 8 $204,073 (Roadshow)
6. Adrift $173,466 (Roadshow)
7. Sanju $164,944 (Forum Films)
8. Sicario: Day of the Soldado $105,946 (Roadshow)
9. The Leisure Seeker $74,299 (eOne)
10. Edie $70,841 (Rialto)
Source: Numero. Estimated figures as at 2:48 P.M 12/07/18.