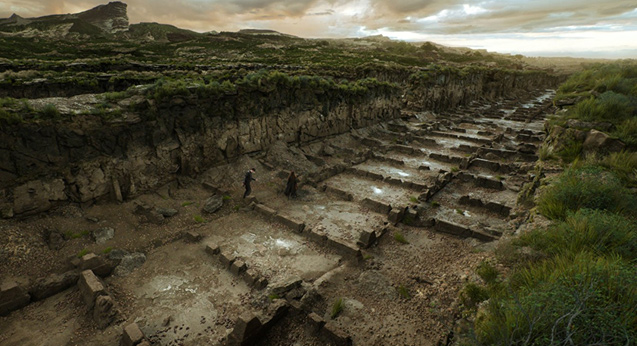 Though it's maintained its status as Top Dog at the New Zealand box office in its opening week, it's hard not to feel bad for Mortal Engines. The $100 mil. Peter Jackson production is on track to make over a million in Aotearoa, but with competition looming, it's hard to imagine it making much more.
This is by no means a John Carter-sized bomb at the moment, but if the overseas market reflects NZ's, it won't be looking good for the future of the franchise. And the critical reception hasn't exactly been high, either.
Full box office report below.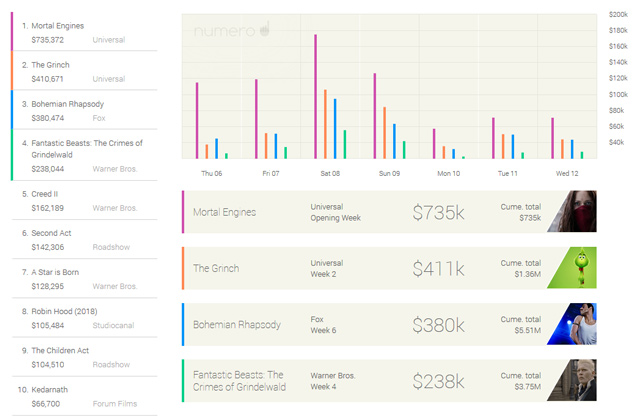 1. Mortal Engines $735,372 (Universal)
2. The Grinch $410,671 (Universal)
3. Bohemian Rhapsody $380,474 (Fox)
4. Fantastic Beasts: The Crimes of Grindelwald $238,044 (Roadshow)
5. Creed II $162,189 (Warner Bros.)
6. Second Act $142,306 (Roadshow)
7. A Star is Born $128,295 (Warner Bros.)
8. Robin Hood $105,484 (StudioCanal)
9. The Children Act $104,510 (Roadshow)
10. Kedarnath $66,700 (Forum)
Source: Numero. Estimated figures as at 2:15PM, 13/12/18