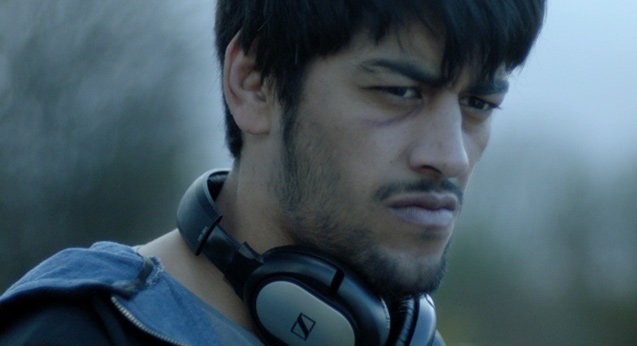 Note: new times and locations have been added since Flicks originally updated this article on 5 September, with even more sessions added due to huge responses and advance bookings.

Following up numerous sold-out sessions at this year's New Zealand International Film Festival, Paora Joseph's essential film Māui's Hook is getting additional screenings around the country.
The film follows five New Zealand families, each grieving over a loved one who took their life, as they bravely and openly discuss the tragedy of suicide.
"There's really no other way to say it," Flicks full-timer Liam Maguren wrote when he saw the film, "Māui's Hook is an essential Aotearoa film and it should be seen by every New Zealander."
See below for dates and locations. Click the link at the bottom to book tickets at select locations.
---
Alexandra – Thur 11 Oct 7.30 PM Central Cinema
Alexandra – Fri 12 Oct 7.30 PM Central Cinema
Auckland, Newmarket – Fri 21 Sept 6.00 PM Rialto Cinema
Auckland, Newmarket – Sun 23 Sept 3.30 PM Rialto Cinema
Auckland, Papakura – Thur 20 Sept 10.00 AM Hawkins Theatre
Auckland, Papakura – Tues 25 Sept 7.30 PM Hawkins Theatre
Auckland, Waiheke – Sun 23 Sept 4.30 PM Waiheke Cinema (book at cinema)
Auckland, Waiheke – Tue 25 Sept 7.30 PM Waiheke Cinema (book at cinema)
Auckland, Waiheke – Wed 26 Sept 1.00 PM Waiheke Cinema (book at cinema)
Auckland, Westgate – Wed 19 Sept 3.45 PM Event Cinema
Christchurch – Sat 27 Oct Alice (ask for time at cinema)
Christchurch – Sun 28 Oct Alice (ask for time at cinema)
Dargaville – Wed 19 Sept 5.30 PM ANZAC Theatre
Dargaville – Sun 22 Sept 1.00 PM ANZAC Theatre
Sign up for Flicks updates
Gisborne – Mon 24 Sept 6.30 PM Odeon Cinema
Kaitaia – Fri 19 Oct Te Ahu Cinema (ask for time at cinema)
Kaitaia – Sun 21 Oct Te Ahu Cinema (ask for time at cinema)
Kaitaia – Wed 31 Oct Te Ahu Cinema (ask for time at cinema)
Kaitaia – Fri 2 Nov Te Ahu Cinema (ask for time at cinema)
New Plymouth – Thurs 20 Sept 1.10PM Event Cinemas
New Plymouth – Fri 21 Sept 3.30PM Event Cinemas
New Plymouth – Sat 22 Sept 1.10PM Event Cinemas
New Plymouth – Sun 23 Sept 1.15PM Event Cinemas
New Plymouth – Mon 24 Sept 10.45AM & 1.10PM Event Cinemas
New Plymouth – Tues 25 Sept 1.10PM Event Cinemas
New Plymouth – Wed 26 Sept 1.10PM Event Cinemas
Opunake – Wed 24 Oct Everybody's Theatre (ask for time at cinema)
Opunake – Wed 7 Nov Everybody's Theatre (ask for time at cinema)
Opunake – Sun 11 Nov Everybody's Theatre (ask for time at cinema)
Whangarei – Wed 19 Sept 1.30 PM Event Cinema
Whangarei – Thurs 20 Sept 1.30PM Event Cinema
Whangarei – Fri 21 Sept 1.30PM Event Cinema
Whangarei – Mon 24 Sept 1.30PM & 6.10PM Event Cinema
Whangarei – Tues 25 Sept 1.30PM & 6.10PM Event Cinema
Whangarei – Wed 26 Sept 1.30PM Event Cinema
Whangarei – Fri 21 Sept 1.30PM Ngunguru Marae