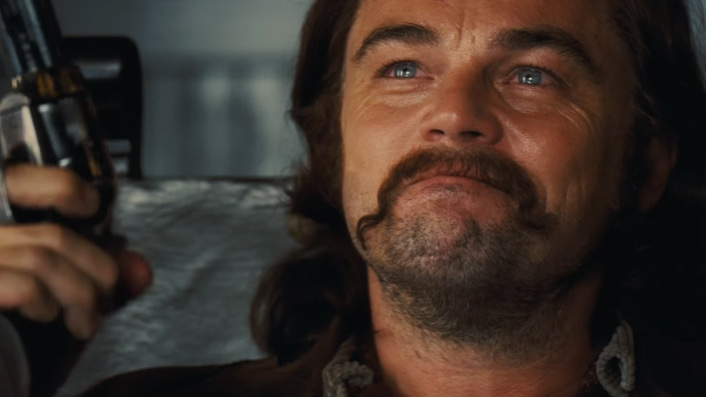 Tarantino tops the NZ box office with Once Upon a Time in Hollywood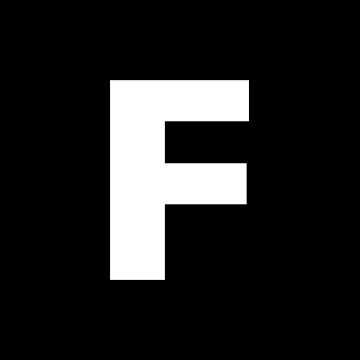 ---
Quentin Tarantino's ninth film Once Upon a Time in Hollywood comfortably took the top spot in its opening weekend at the New Zealand box office, earning twice as much as second place film Hobbs & Shaw. With a current gross of over $800k, it looks set to take a million in its first full week.
Meanwhile, family friendly doggo sequel A Dog's Journey (fifth place) could not step up to Hindi space epic Mission Mangal (fourth place).
See the full box office report below.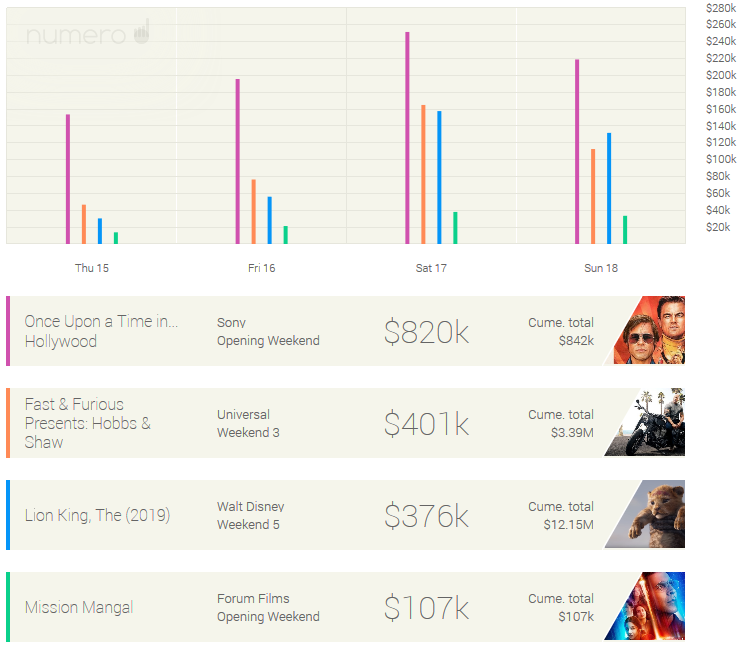 1. Once Upon a Time in Hollywood $820,025 (Sony)
2. Fast & Furious: Hobbs & Shaw $400,857 (Universal)
3. The Lion King $376,046 (Disney)
4. Mission Mangal $106,676 (Forum)
5. A Dog's Journey $97,196 (Universal)
6. Late Night $93,536 (Roadshow)
7. Palm Beach $57,947 (Universal)
8. Toy Story 4 $46,216 (Disney)
9. Batla House $43,791 (Forum)
10. Spider-Man: Far From Home $32,467 (Sony)
Source: Numero. Estimated figures as at 12:59pm, 19/08/19