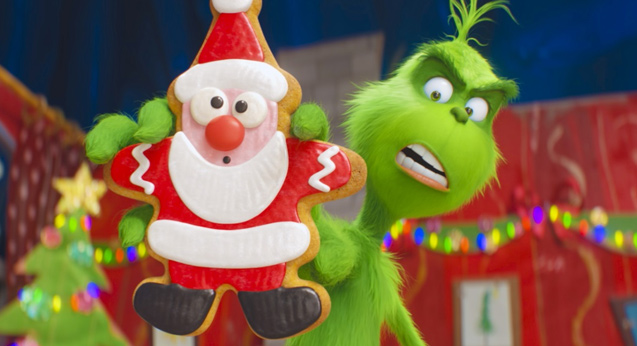 The Grinch took top spot at the New Zealand box office over the weekend, ending the new Fantastic Beasts' run. However, the studio behind the moneymaking minions gained under half a million.
Is that a disappointment here in Aotearoa? Well, let's keep our tongues from wagging too fast. As the holiday season kicks into gear, parents and their kids are only going to grow hungrier for Christmas films, so expect to see this one linger for a good long time.
Competition is coming thick and fast though, with the likes of Mortal Engines, Ralph Breaks the Internet, Aquaman, How to Train Your Dragon 3 and Spider-Man: Into the Spider-Verse all looking for their slice of the box office fruitcake.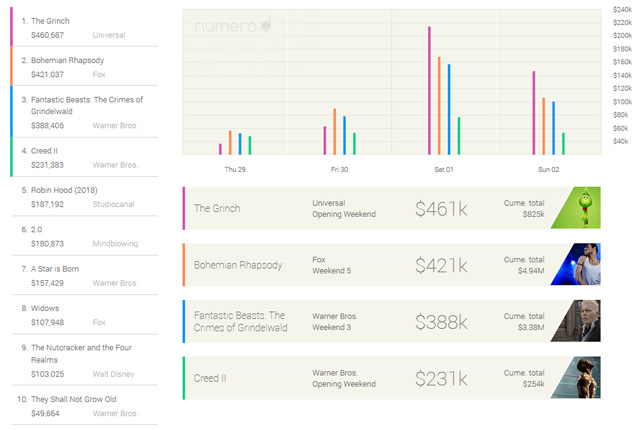 1. The Grinch $460,687 (Universal)
2. Bohemian Rhapsody $421,037 (Fox)
3. Fantastic Beasts: The Crimes of Grindelwald $388,406 (Roadshow)
4. Creed II $231,383 (Warner Bros.)
5. Robin Hood $187,192 (StudioCanal)
6. 2.0 $180,873 (Mindblowing)
7. A Star is Born $157,429 (Warner Bros.)
8. Widows $107,948 (Fox)
9. The Nutcracker and the Four Realms $103,025 (Walt Disney)
10. They Shall Not Grow Old $49,664 (Warner Bros.)
Source: Numero. Estimated figures as at 1:46PM, 3/12/18