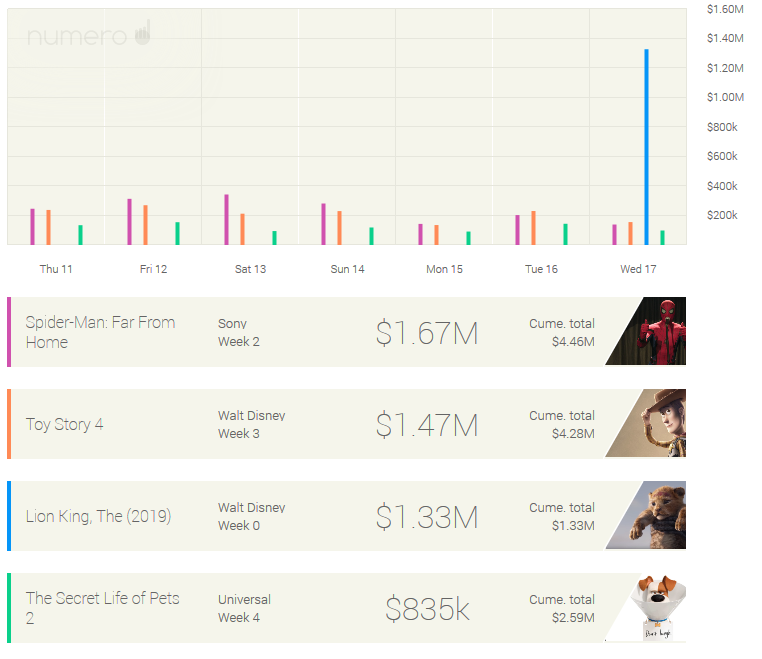 The Lion King makes a million dollars in just one day in Aotearoa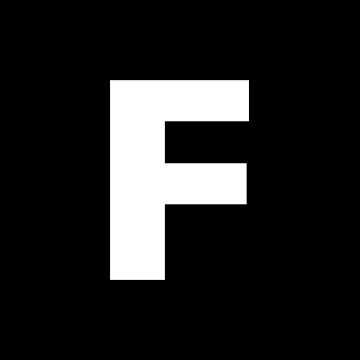 ---
Those middling reviews of Disney's new The Lion King meant diddly squat to Kiwi audiences with the film grossing $1.33 million in its first day of release. That's more than Avengers: Infinity War made in its first day.
Across the last seven days, its already hot on the heals of other Disney film Toy Story 4 and the other other Disney film (well, technically Sony film) Spider-Man: Far From Home.
This not only makes it the third biggest opening of all time (behind The Force Awakens and Avengers: Endgame), it's also the #1 biggest opening for a Disney Studio film ever.
Will The Lion King be able to make it to #1 over the weekend? Of course it bloody will. We'll make our assistant editor Liam Maguren eat his own beard if it doesn't.
See below for the full results.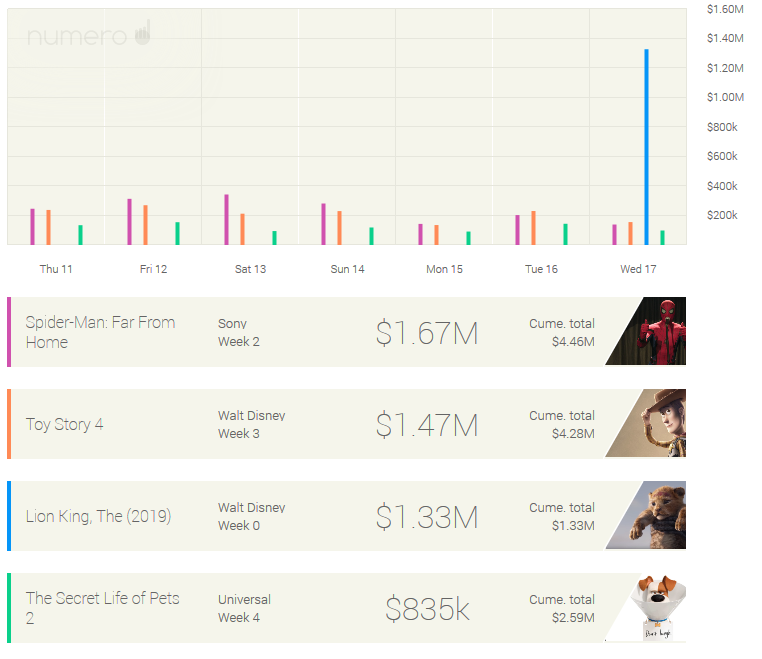 1. Spider-Man: Far From Home $1,667,277 (Sony)
2. Toy Story 4 $1,470,889 (Disney)
3. The Lion King $1,327,151 (Disney)
4. The Secret Life of Pets 2 $835,345 (Universal)
5. Yesterday $554,212 (Universal)
6. Annabelle Comes Home $210,703 (Warner Bros)
7. Aladdin $173,751 (Walt Disney)
8. Rocketman $153,549 (Paramount)
9. Crawl $143,490 (Paramount)
10. Camino Skies $109,077 (Limelight)
Source: Numero. Estimated figures as at 1:13pm, 18/07/19
Sign up for Flicks updates