Harmony proves that you can't build a supernatural franchise on mood alone

---
"I need you to suspend your disbelief" is rarely a necessary line of dialogue. In fact, it's often downright lazy. When uttered between characters on-screen, it's usually also directed towards the audience – who, if they're watching a blatant piece of fiction, shouldn't need to be reminded that they're not viewing reality.
The phrase arrives late in Harmony, although it's hardly essential. Following a 21-year-old woman (Jessica Falkholt) who can absorb fear, the awkward young man (Jerome Meyer) mysteriously drawn to her side and the intimidating bully (Eamon Farren) who stalks the same streets, there's nothing remotely realistic about this new Australian effort. The film is built on supernatural, fantasy and science fiction tropes from the outset, but that line of dialogue doesn't even prove a case of stating the obvious. Rather, it plays like an instruction, imploring viewers to cast aside their initial apprehensions.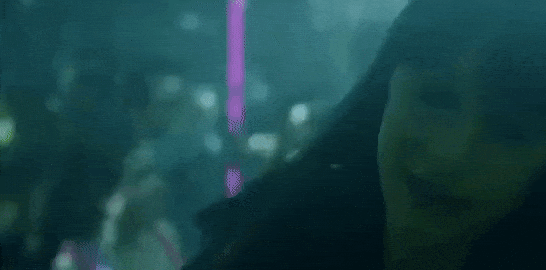 There's a difference between giving a movie a chance to work its magic and agreeing to ignore its failings, of course. By the time that Harmony overtly asks its audience to simply surrender to its charms, the film has had plenty of opportunities and exhausted plenty of goodwill. Taking cues from everything from Buffy the Vampire Slayer to The Craft to The Matrix to Twilight, writer/director Corey Pearson endeavours to kick-start his own global franchise – the feature comes ambitiously billed as The Five Frequencies Saga – Part 1, and saddles its Aussie cast with unconvincing American accents – but can't massage a moody sea of clichés into something substantial.
Wandering through dimly lit alleys to the sounds of an ethereal soundtrack, Falkholt's Harmony is driven to help mankind. But, as every wannabe hero has been told time and again, with great power comes great responsibility. For Harmony, that means taking on the fear and pain that she zaps away from others, which makes its presence known in the form of a black liquid.
Sign up for Flicks updates
The protagonist doesn't have an alter ego, although she does have a friend (Cheryl Craig) who runs a cat shelter – as well as the kindly nurse (Paula Arundell) who took her in as an orphaned infant. And, after she saves his psychologist mother (Jacqueline McKenzie) from a suicide attempt, Harmony also earns the love and devotion of sweet amateur magician Mason (Meyer).
Mason scribbles down philosophical questions such as "why do people kiss?", which is as much characterisation as Harmony offers any of its main players. He has a pal, Eve (Tess James), who holds drug- and alcohol-free dance parties, and who's drawn in similarly flimsy terms.
As for Harmony herself, her black outfits, dark locks and the grimy underground bunker she calls home are presented as defining traits, while villain Jimmy (Farren) just scowls, taunts and terrorises whoever he comes across. The cast shows commitment to their roles, although it's Falkholt and Farren that fare best. For the former, it's her first and last big-screen part after losing her life in a car accident earlier this year. As for the latter, he ostensibly relives his Twin Peaks menace, albeit with less room for texture and depth.
Releasing both his second feature ever and his second feature in 2018 (after Australian-Indonesian co-production Message Man), Pearson spends the bulk of Harmony bringing his three main figures together; however there's never enough story or backstory to fill the film's 90 minutes. Harmony, Mason and Jimmy gradually gravitate towards each other, their supernatural ties become apparent, and the movie follows in the footsteps of too many franchise installments, drawing out the drama because there's another chapter around the corner – or four, in this case.
As the title suggests, Pearson envisages five parts to The Five Frequencies Saga, as well as a corresponding series of graphic novels. If the whole thing comes to fruition, it'll be a triumph of tone above all anything else, with Harmony's mood bordering on overbearing.
Like an emo music video stretched out to feature length, Harmony hasn't met a shadowy image that it doesn't love – and, in an effort to elicit a constant sense of awe and wonder, it hasn't met an otherworldy track from Tai Rotem's score that it doesn't adore either. If you can't sweep the audience up in the narrative, then perhaps hitting them over the head is the next best bet? That might be the film's approach, but it's not enough to build a franchise on.