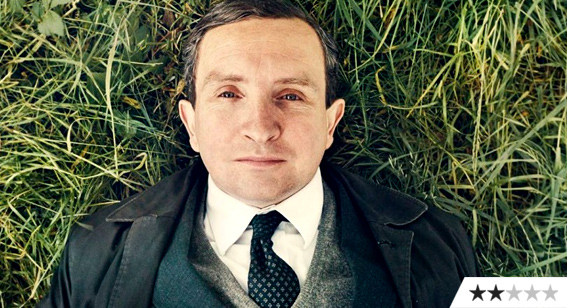 ---
If you're feeling short on time, see this film. It laboriously draws 90 minutes out into something that seems twice that long. That's despite director Uberto Pasolini having a promising and – in the wake of recent events in Wellington – sadly topical premise. What does happen to people who die utterly alone?
Eddie Marsan has just the right hangdog face to play John May, a London council worker diligently seeking to give society's loners and outcasts a respectful send-off. May's dream is that someone, anyone, will turn up to the funerals he organises and listen to the eulogies he scratches together from clues he gathers from the departed's homes.
There's a genuinely profound message about the soullessness of modern society here but it needn't be so boringly told with the subtlety of being hit by a bus. May's council bosses slash his job for budget savings. He has one last case to close and it's a drunk old bastard who lay undiscovered for weeks in (duh, duh, duh) May's own apartment building.
Cue May's investigation into the codger's life, which has the structure of a police procedural with none of the thrill. May sits on a train brushing crumbs away. May trudges past same the old brown buildings. May serves himself yet another depressing tinned tuna meal.
You know your heart's meant to ache because of the musical motif that actually sounds like plucking on heartstrings. Jeanne Froggatt (Downton Abbey) eventually turns up for a likeable appearance that's over-billed for the size of the part. She provides a glimmer of reality in a plodding effort that lacks the emotional clout it's so blatantly aiming for.