World Famous From New Zealand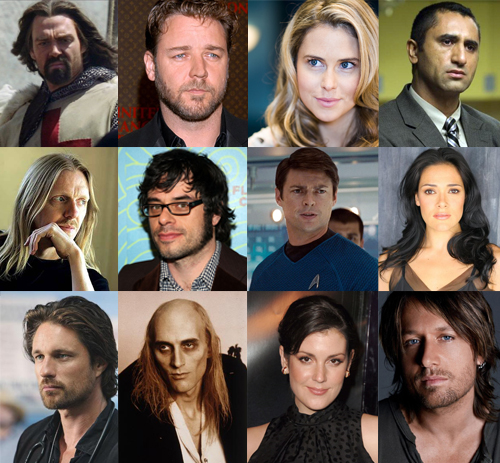 There are a few things we know about fame. One – it's very fickle. Two – it doesn't bring happiness (apparently). Three – it's a commodity that is cherished by individuals, but often claimed by society at large. In New Zealand, we even have an idiom for that notion: "World Famous In New Zealand". I have to admit, as a foreigner, I don't quite know what that actually means. But I think it's a perspective comparison on New Zealand's position on the 'world stage' (bottom end of the world, remote island nation, very young country, quaint post-colonial English culture etc) versus the success that people from New Zealand are capable of creating that reaches back to the globe. Sort of a cultural "neener-neener-neener-we-can-be-awesome-too".
We have a lot of famous New Zealanders who have made an impact in film and television of the world. Apart from Sir Peter Jackson, our biggest name in popular media today, we also have Andrew Adamson (director of Shrek and the first two Narnia films), Karl Urban, Cliff Curtis, Richard O'Brien (creator of the Rocky Horror Show), Melanie Lynsky, Marton Csokas, Jermaine Clement, Rhys Darby, Lee Tamahori (director of Once Were Warrior and the James Bond film Die Another Day), Simone Kessell (starred Underbelly and the sci-fi show Terra Nova), Anna Hutchinson (Go Girls star who is appearing in Joss Whedon's cult horror Cabin In The Woods) and Martin Henderson.  We even have a few NZ-born people whom we've disowned to their current countries of residence such as mega-star Russell Crowe and singer Keith Urban and, of course, a whole host of non-New Zealand-born talent who've made a name for themselves while living on our shores like Sam Neill (from the UK), Craig Parker (born in Fiji), Roger Donaldson (Australian), Anna Paquin (Canadian), Daniel Gillies (also Canadian) and even our 'own' Bruno Lawrence (also from the UK).
Given our country's tendency to focus on those who've 'made it big' across the seas, I got to thinking: what about all the success stories of New-Zealand-born individuals that we don't know about? The ones who perhaps left our country before the formative years of their careers and then made a name for themselves in other parts of the world? The ones who we don't celebrate (whether or not it is appropriate to do so)? I knew of a few off-hand, but digging deeper I came across a few surprises. This blog post is about those who have made it big, but perhaps you don't know of their humble Kiwi beginnings.
Now obviously I'm not trying to make a case that New Zealand should – in any way – claim ownership to any of the following individuals.  Rather that it is the notion, as a largely isolationist country in politics, culture and geography, a lot of our personal growth and storytelling has involved the notion of migration; i.e. the OE, the working holiday, the promise of 'crossing the ditch' or visiting the UK or other some other destination. In short, our idea of a 'success story' in the NZ paradigm often is to do with leaving our shores and resettling overseas (at least historically) in order to find one's fortune.
In light of that, its intriguing to take note of those who had succeeded in that great success story, either by deliberately taking themselves out of the country they were born in or being taken by their families to where they found a new lease or direction towards success in film and television. I don't think there is much precedence for New Zealand to take credit for any of these individuals, but I do think its a fascinating way to look at some of our ex-patriot countrymen and women and see how far a person can come. Especially when the rest of New Zealand may not be aware of these individuals' Kiwi heritage.
On with the list!
---
Andrew Niccol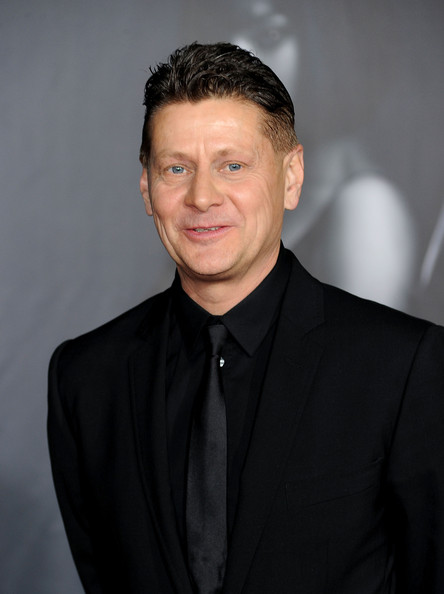 For a lot of people my age with an interest in film and television, Andrew Niccol is probably the first 'Kiwi' Hollywood success story we were likely to hear about due to his early involvement with several notable films. Born in Paraparaumu in 1964, Niccol grew up in Auckland and was a graduate of Auckland Boy's Grammar before leaving New Zealand at age 21 to work in the advertising industry in the UK. An accomplished director of television commercials, Niccol then moved to LA where he began looking for work as a writer/director. His first foray into success with the production of his script for The Truman Show, a movie that Niccol was initially supposed to direct until the arrival of Jim Carrey to the cast prompted the need for a more experienced hand in the director's chair. The job was eventually given to accomplished Australian maestro Peter Weir, but the success of The Truman Show allowed Niccol to finally get attention for his other projects.
Niccol's first feature film as a director still remains, arguably, his most intriguing and best to date. Gattaca was a cerebral and probing science-fiction thriller about genetic engineering in a totalitarian society that didn't score very highly in the box-office during its initial release, but has found a strong cult following and is regarded as one of the best science-fiction films to date.
Gattaca is very thematically very much in line with Niccol's other films, all of which explore contemporary political or social issues through the 'lens' of science-fiction or action. Since then he has written and directed the ahead-of-its-time virtual-celebrity film S1m0ne, the excellent Nicholas Cage film about the arms industry Lord Of War and the recent, not-so-well-received, science-fiction film starring Justin Timberlake titled In Time. Regarded very much by his fans as an 'auteur', Niccol continues to work in Hollywood in producing his unique vision of our world.
---
Graeme Revell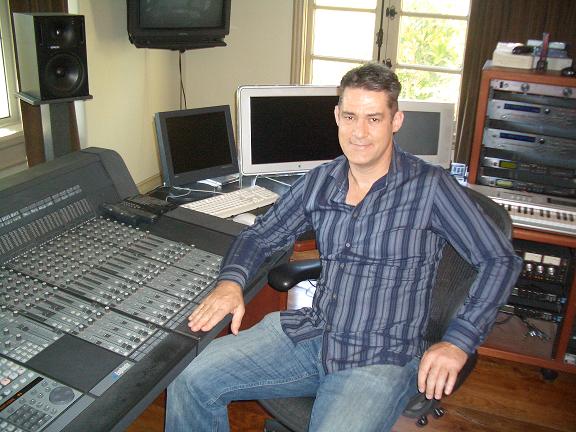 Out of all of the 'unknown Kiwis working in Hollywood', Graeme Revell is my absolute favourite. Hell, I would pretty much tag him as the Coolest New Zealander You Never Knew About. Born in Auckland in 1955, Revell was an Economics and Political Science graduate from the University of Auckland and worked in New Zealand, Australia and Indonesia as a regional planner while cultivating an interest in music as a classical pianist and French horn player. During the 1970′s, Revell was a founding member of the Australian Industrial band SPK and enjoyed a moderately successful musical career throughout the 80′s playing in underground metal and goth clubs.
Through contacts in the music and film industry, Revell was asked to score a film in 1989 starring Sam Neill and Nicole Kidman called Dead Calm and the rest is pretty much history. The film's international success brought Revell's talent as a film composer to the forefront and within the next year he was already scoring low-budget horror productions in Hollywood. By the early 1990′s, Revell was making a name for himself as the 'go-to' guy for thrillers and scored some larger known studio films like The Hand That Rocks The Cradle, Boxing Helena, Body of Evidence and Hear No Evil.
And then came…The Crow.
Say what you will about the film (which, admittedly, is no masterpiece) and all the legends that surround actor Brandon Lee's tragic on-set death, the impact of the film in mainstream culture during the 90′s was palpable and Revell's computerized gothic-industrial score was brought into the forefront for both fans and filmmakers. Revell went on to score a slew of pictures (many now cult-favourites) including The Craft, Tank Girl, The Basketball Diaries, The Saint, Spawn, The Siege, Titan A.E, Tomb Raider, Pitch Black, Chronicles Of Riddick and many more. During the 90′s Revell – along with a then-little-known composer named Hans Zimmer – was revolutionizing the movie scoring industry by relying on computers and digital synthesizers to create music rather than traditional orchestral scores.
Revell has notable partnerships with several creative individuals including director Robert Rodriguez (for whom he scored Sin City, Grindhouse and From Dusk Till Dawn) and dark ambient musician Lustmord (Brian Williams) who shares music credits with most of Revell's projects. Revell has also worked with The Crow director Alex Proyas (who hails from Australia) on several other projects including Proyas' greatest film, the sci-fi/film-noir high-concept mystery Dark City (which also features New Zealander Richard O'Brien).
Revell continues to work today in Hollywood, specializing in scores for thrillers, horrors and films with dark thematic material. He also frequently works as a composer on non-theatrical music projects.
---
Bruce Spence
Who doesn't love Bruce Spence? I mean really, this guy is one cool cat and a cherished performer in Down Under, whether you're an Aussie or a Kiwi. Born in Auckland in 1945, Bruce grew up in Henderson before moving to Australia in his late teens where he cultivated an interest in acting. Renown for being (along with James Arness) one of the tallest actors to ever play a leading role (Bruce stands at a whopping 2.1 meters in height), he is perhaps most famous for his iconic roles as the Gyro-Captain in Mad Max 2: The Road Warrior and as Jedidiah The Pilot in Mad Max 3: Beyond Thunderdome (both roles so similar to each other that fans often mistake them for being the same character). His height and amazingly gaunt and thin features has made him a highly demanded actor for roles involving heavy makeup, prosthetics or a looming presence to challenge the story's protagonist.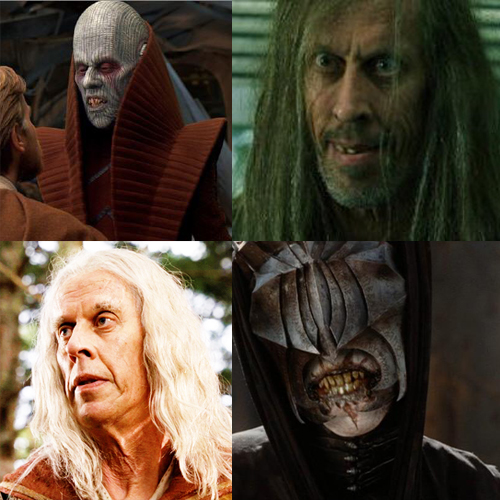 When it comes being a busy, hard-working actor, Bruce Spence has had a notable and worthy career that any performer would be envious of. A regular on both Australian film and television, he has appeared in 100 projects and in the last decade has made his presence known on the international stage. Bruce, curiously, has had the pleasure of appearing in the third-chapter-entries of many famous film sagas including the Mad Max trilogy, the Star Wars prequels (as an alien envoy), The Lord Of The Rings (in the memorable role as The Mouth Of Sauron), The Matrix trilogy (as the enigmatic computer programme known as 'The Train Man') and the third Narnia film (as Lord Rhoop). He's also had roles in films like Dark City (with fellow Kiwi Richard O'Brien), Queen Of The Damned, Farscape, Peter Pan, Aquamarine and Baz Luhrman's Australia and his recurring role as Zedd in the New Zealand-shot television series Legend Of The Seeker.
---
Martin Campbell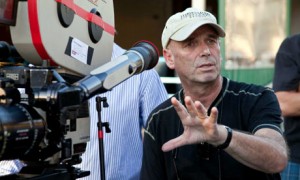 If Andrew Niccol is the definitive 'auteur' Kiwi director working within the Hollywood system then Martin Campbell is his flip-side, the hard-working gun-for-hire who is brought in by the studios to oversee their biggest blockbusters from conception to delivery. Born in Hastings in 1943, Campbell moved to the UK to work as a cameraman and, eventually, director on numerous low-budget films about British political and social issues in the 1970′s including the controversial Ray Winstone film Scum. Campbell's major break came through in television when he directed episodes of The Professionals and Minder and then went on to become one of the top UK television directors with his BAFTA award-winning miniseries Edge Of Darkness in 1985.
Further success in the field of television eventually brought Martin to the world of feature films with his first; a low-budget American studio picture Escape From Absolom (aka No Escape). Campbell's reputation in the UK for his television work and his experience in shooting an American action picture paid off when he was contracted to be the director of Goldeneye, an ambitious, big-budget James Bond film designed to introduce Pierce Brosnan in the role and reclaim the series' A-list status after two decades of public disinterest. The gamble paid off big for all involved and Campbell's work allowed him to bring his next project – The Vertical Limit – home to New Zealand. Campbell also produced the revamped Zorro films – The Mask Of Zorro and The Legend Of Zorro – for Spielberg's Dreamworks studio.
Not simply happy to have Goldeneye in his filmography, Campbell then returned to the series to direct what is regarded, by many, as the greatest James Bond movie ever made – Casino Royale. A gritty, more realistic, reboot with a stronger focus on action and espionage instead of sex and double-entendres, the film's success not only brought the dying series to a whole new generation of eager fans, but also catapulted Campbell to the top echelon of studio directors.
Post-James Bond, Campbell worked with Mel Gibson to bring a feature film version of this acclaimed 80′s miniseries The Edge Of Darkness to the screen. Most recently, and perhaps as a sour note to this entry, Campbell also directed the recent big-screen adaptation of DC Comics sci-fi hero The Green Lantern, which failed to please neither fans nor critics with its bland, over-produced, under-directed hokum. Although it is notable that Campbell gave The Green Lantern its own unique Kiwi touch by casting Temuera Morrison and actor/director Taika Waititi in supporting roles in the film.
---
Andrew Dominik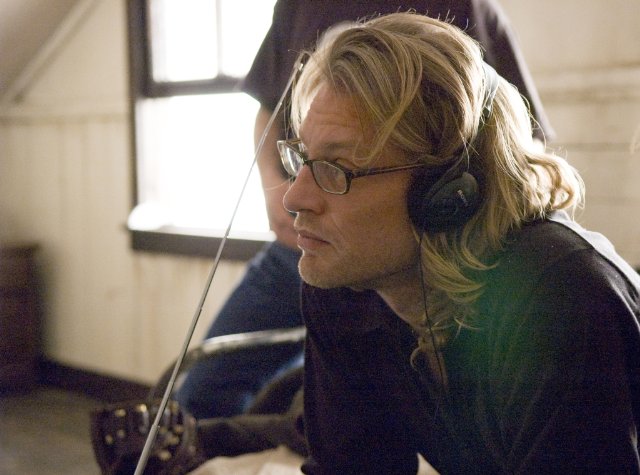 While Niccol and Campbell are firmly lodged in the Hollywood studio system (to a large degree anyways), Andrew Dominik probably represents the kind of director many New Zealand filmmakers really want to grow up to be. Born in Wellington in 1967, Dominik escaped our shores earliest out of the people appearing on this list; he moved to Melbourne at the age of 2 with his family. Jump cut to 1988 when Dominik graduated from the Swinburne Film School and then spent the next 12 years working in the film and television industry before launching into the international stratosphere with his first film Chopper – the biography of notorious Australian criminal Mark "Chopper" Read.
The success for Chopper instigated breakthrough success for both Dominik and the film's star – television comedian Eric Bana who migrated to successful career in Hollywood films within two years of the movie's release. The film itself is indicative of Dominik's strong style which, despite his Australian upbringing, had a 'Cinema Of Unease' quality that is iconic in New Zealand movies. With the clear and expressive methodology of an artist (versus say an entertainer), Dominik admits that he finds the process of filmmaking exhausting and requires time to even just select the next thing he wants to work on given the huge commitment of energy and creative focus it requires. When Chopper opened in the United States, the film caught the eye of actor and producer Brad Pitt who approached Dominik with the intention of collaborating on a film. After almost 4 years of development and searching, that project was eventually found:
Produced by Pitt and Ridley Scott's company Scott Free, The Assassination Of Jesse James By The Coward Robert Ford is an elegant, beautiful (if not very accessible) masterwork by Dominik and arguably one of the most interesting and exceptional entries in the Western genre. Slow, atmospheric, finely detailed and brimming with existentialist dilemma surrounding a truly unlikeable protagonist, Dominik weaves a spell with his studio financed, superstar-dotted, 'art film' that feels like a natural extension of his style. Again, bizarrely, the film more than passingly resembles the New Zealand Cinema Of Unease style that we have grown to love (and hate) in our own country. Dominik, astonishingly, remains an artist in an arena where artist filmmakers rarely get to play in and continues to do so with his next film, the Brad Pitt starring mob crime epic Killing Them Softly.
---
Pamela Stephenson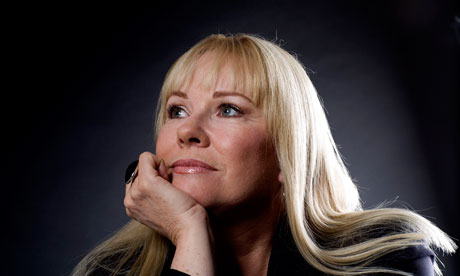 Born in Takapuna, Auckland, in 1949, Pamela Stephenson's claim to 'fame' seems to be many and varied. A true 'renaissance woman', her career has morphed and changed through the years starting from her less-than-humble beginnings as an actress and comedienne in a wave of British films and television shows which culminated to her most recognized role in the skitshow Not The Nine O'Clock News with fellow 'before they were famous' comedian stars Rowan Atkinson, Griff Rhys Jones and Mel Smith.
Stephenson was particularly renown for her superb musical numbers in which she parodied the stylings of such 80′s acts as Olivia-Newton John, ABBA and (probably her most famous performance) a truly manic aping of Kate Bush with her spectacular song "Oh England, My Leotard".
Fans of the late 70′s/early 80′s films will also know her as Madamoiselle Rimbaud from Mel Brooks' History Of The World Part 1 and her off-the-wall performance as the blonde sex-kitten Lorelei from the infamously bad Superman III where she got to spend a night of hot passion with an evil and horny Kal-El.
More recently, Stephenson is making a name for herself as a clinical psychologist specializing in human sexuality and sex therapy. She is the founder of several think tanks and clinical research institutes in the US and the UK and has written several books on her research and findings. She has a PhD and an honorary Doctorate In Science. She also published the biography of her husband; comedian Billy Connolly (whom she's been married to since 1979) and currently hosts a psychology-based interview show called ShrinkRap on British television.
---
Richard Curtis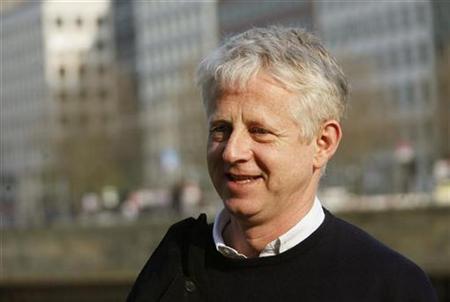 Yes, I know what you're thinking. I was shocked to find out myself that Richard Curtis, the master of British sitcoms and the undisputed king of the romantic-comedy genre, is in fact a Kiwi. Born in Wellington in 1956, his father was an executive for Unilever and Curtis' family was constantly moving from one end of the world to another before finally settling down in England when Curtis was 11. Winning a scholarship to the prestigious Harrow School in London, Curtis life was steered by academic achievements in English and literature that saw him land on the campus grounds in Oxford. It was there that Curtis met a young electrical engineering student with a rubber face named Rowan Atkinson and their lives changed forever.
Curtis, who has since been Atkinson's life-long writing partner, contributed to developing several of Atkinson's shows and played opposite him as a straight-man on stage at the Edinburgh Fringe Festival where both men found their break in comedy and subsequently television. After a few unsuccessful starts, the pair developed the skit show Not The Nine O'Clock News with Griff Rhys Jones, Mel Smith and fellow New Zealander Pamela Stephenson. From that point on, Curtis and Atkinson would dominate the television comedy industry of the United Kingdom in a way that had not been seen since the days of Monty Python with four devastatingly funny seasons of the quintessential 80′s historical English sitcom Blackadder as well as with Curtis' solo project: the political satire puppet show Spitting Image. And just when the Curtis/Atkinson duo seemed that they could not top themselves in success, they reinvented themselves and dominated the early 90′s with their mega-hit, pantomime television series (and subsequent films) Mr Bean. Towards the end of the 90′s, Curtis branched off again with a laid back and surprisingly middle-of-the-road, but successful sitcom The Vicar Of Dibley starring Dawn French.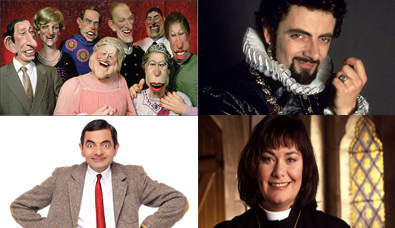 But television wasn't the end of Curtis' abilities. After dabbling with an intriguing, but not entirely successful, false-start semi-autobiographical feature film The Tall Guy, Curtis honed his screenwriting craft and dug deep to develop a more edgy style for the silver screen. His efforts proved to be more than just a little successful, especially in hindsight, when he wrote the script for the film Four Weddings & A Funeral; a movie that has almost single-handedly been hailed as the progenitor of the modern romantic comedy genre and the film which brought the declining British film industry back onto the world stage. If there ever was a case to be put forward that 'empire-building' is in New Zealand genetics, then Peter Jackson would no longer be the sole specimen of this notion. After dominating UK television, Curtis (partnered with fellow New Zealander Tim Bevan – more on him later – and a little fledgling company called Working Title Films) would go on to become a force that would rival the power of American studios in Britain, constantly reinforced by a slew of mega-blockbuster successes which he penned like Notting Hill and Bridget Jones' Diary.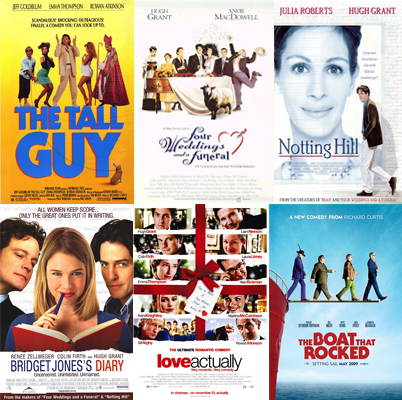 Curtis' would then famously challenge himself as the 'king of romantic comedies' with his return to the director's chair in what he described as "the ultimate rom-com". Taking a pile of undeveloped ideas for future films, Curtis threw them all into a single, multi-thread, ensemble-cast, sugar-coated, feel-good, Christmas romance extravaganza: Love Actually. The gamble would pay off and the film would become a box-office sensation and genre classic, giving Curtis (and creators Working Title films) a range of creative and financial freedom to pursue other projects. More recently, Curtis stretched himself outside the romance genre with the biopic comedy The Boat That Rocked (about the first pirate radio station in the UK) and penning the screenplay for Steven Spielberg's War Horse. In between these large productions, Curtis still diligently writes comic material for his friend Rowan Atkinson and developed many of the more iconic skits and routines seen on specials like Comic Relief and the annual Royal Variety Show.
---
Rupert Julian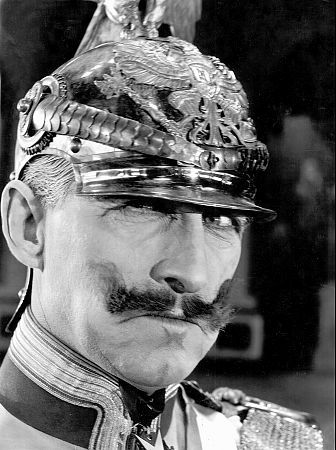 As far as historical records seem to indicate, Rupert Julian is probably the first New Zealander to have a successful career in Hollywood. The son of a sheep farmer, Julian was born as Thomas Percival Hayes in Whangaroa, 1879, and cultivated a very early interest in the dramatic arts (much to the reputed chagrin of his father). Although details are sketchy in terms of my limited online research, it appears that Julian eventually ran away from home to join a traveling performance troupe that went around New Zealand and Australia. In Australia, Julian married his wife (and future Hollywood actress and producer) Elsie Jane Wilson and the two eventually found themselves in New York in 1912. Both husband and wife earned a living performing in silent movies and in 1915 Julian turned his eye to directing the films his wife appeared in.
Fame eventually found Julian when he wrote, produced, directed and starred in a highly successful lost film The Kaiser: The Beast Of Berlin, a movie about Kaiser Wilhelm II whom Julian was a dead-ringer for appearance-wise. The film's success got him a contract at Universal Pictures, one of the most successful silent-movie studios at the time and his first job was to understudy-direct the film Merry-Go-Round whose original director, Eric Von Stroheim, was fired from. The success of that film established Julian's abilities as a "problem-fixer" and he was used by the studio to finish films that were troubled by the performance of their original directors.
Julian's biggest claim to historical fame, though, is the fact that he is credited as director of the horror classic silent masterpiece The Phantom Of The Opera, starring Lon Chaney in arguably his most famous role.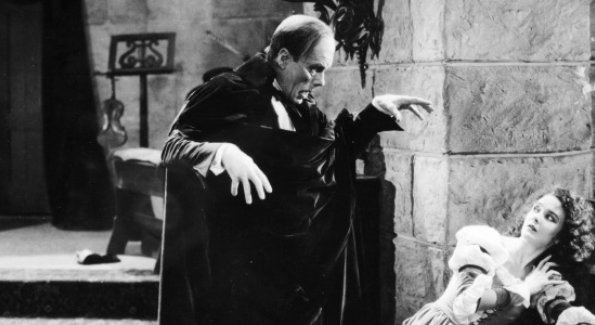 The claim is dubious though as Julian was only one of several directors who worked on the very troubled production (how troubled? The movie has no less than three different versions and fans still argue about which vastly different edit is the best). On a more down note, Julian's success in Hollywood was sadly not indicative of his talents or personal appeal. Most historians and critics regard Julian as a hack who was good at taking orders from bean counters, but by all regards a mediocre film director at best and he had a personality that was infamous throughout the industry for being confrontational and obnoxious (or so historians say). Although the point is contended between several historical figures, some historians credit Julian as the founder of the comical 'director' fashion that dominated popular culture for so many years after (beret, riding chaps and crop, waxed handlebar moustache, monacle, cravat, giant megaphone and a really mean disposition). Though his name is on the credit for every version of the film, most people today credit the success of Phantom Of The Opera to Lon Chaney (who ghost-directed many sequences) and other creatives on the team.
Afterwards, Julian went on to direct another 15-odd films including another popular classic horror The Cat Creeps, but never really found superstardom nor appreciation beyond the small blip of recognition for his association with that famous Lon Chaney project. Julian passed away in 1943.
---
Clive Revill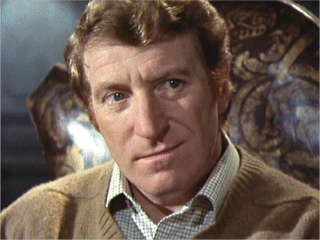 Born in Wellington in 1930, Clive Revill trained to be an accountant until 1950 when he made his stage debut in a production of Twelfth Night. Like most people in the time who sought better paying work in stage and screen, he moved to the United Kingdom where he began a prolific career both in the UK and on Broadway as a Shakespearean actor and a comedian.
During the 1960′s, Revill made the break into film and television and was a regular supporting actor in a number of productions, though he never really achieved on-screen presence in internationally famous and well remembered films with the exception of Billy Wilder's The Private Life Of Sherlock Holmes, Avanti, the cult film Modesty Blaise and a rare leading role in the horror The Legend Of Hell House. None the less, Revill's work was very steady and prolific and became all the more so when he made the crossover to American television in the 1980′s and appeared in episodes of Dynasty, Magnum PI, The Love Boat,  Star Trek: The Next Generation, Remington Steele, Murder She Wrote, Lois & Clark, Babylon 5 and Columbo.
In the 90′s, Revill has become even more prolific as a voice-actor and has finally developed a fanbase of admirers for his work on animated shows like DuckTales, Johnny Bravo, Godzilla, Pinky & The Brain, the role of Alfred in Bruce Timm's Batman shows, The Transformers and even contributing to video games (the list is huge, but highlights include Star Wars: The Old Republic). And speaking of Star Wars, here is probably what we most remember Clive from as the voice of the ORIGINAL Emperor in The Empire Strikes Back before he was replaced by Ian McDiarmid in Lucas' mostly poorly executed digital revamp.
Clive is still alive and kicking and being a damn-good, hard-working actor.
---
Alan Dale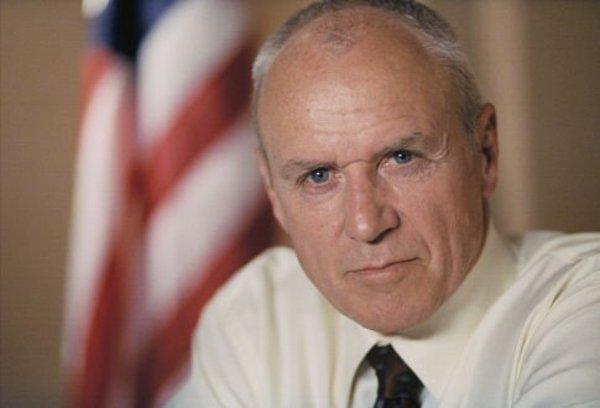 Alan Dale was another shocker for me to discover his Kiwi origins. Born in 1947 in Dunedin, Dale alternated his life between dramatics and rugby. His parents, the founding members of the Dolphin Theater in Onehunga, Auckland, kept his foot in the field in amateur dramatics and eventually Dale gave up rugby to pursue the stage professionally at age 27. He made his television debut on the New Zealand TV show Radio Waves, but finding work scarce he moved to Australia where he landed a leading role in the soap-opera The Young Doctors before becoming a founding cast member of Neighbours, a role which he played for the next 8 years.
When his character was killed off in 1993, Dale's career took a downward turn and he spent the next 6 years in obscurity doing voice-work. A bit role in a 1999 American television film First Daughter, which was shot in Australia, allowed Alan to try his luck for Los Angeles and he immigrated to Hollywood in 2000 with almost the same level of poverty and lack of resources as most young actors do today. There, at the age of 52, Alan started taking acting classes and climbing the ladder from the bottom rung, but his unique and bizarrely American look and experience paved the way for a string of bit roles in a host of major television shows including JAG, NCIS, The West Wing, The Lone Gunmen, Californication, The Practice and a major role in three episodes of The X-Files.
After that, Dale had the filmography and chops to begin as a hard-working actor, especially when supposedly bit-parts in shows like The O.C. and as the Vice-President on 24 turned into series-long roles that ensured major coverage and television exposure.  Alan also enjoyed a recurring role in Entourage and a starring role in the first season of Ugly Betty. He has also had notable roles in films such as The Girl With The Dragon Tattoo, Don't Be Afraid Of The Dark, Priest, Happy New Year and Indiana Jones & The Kingdom Of The Crystal Skull.
Alan lives in Manhatten Beach in Los Angeles and is still one kicking ass.
---
Tim Bevan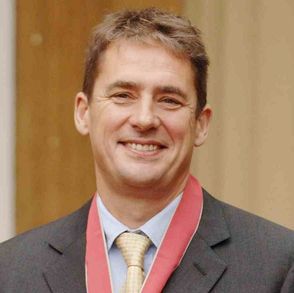 Going back to the notion of empire-building, Tim Bevan – the last entry in this list – is probably the most powerful New Zealand-born individual in the world of film and television that you've never heard of. His chops is arguably greater than that of Peter Jackson simply because of his role as producer on so many successful films and his company's near total domination of the UK film industry as it stands today.
Bevan was born in Queenstown in 1958. There is almost nothing else that is known about his early life (at least on the Internet) beyond the fact that, at some point, he emigrated to the United Kingdom and was educated at a Quaker boarding school in Sommerset. In 1983-84, he founded Working Title Films with business partner Sarah Radclyffe (then a producer on Comic Strip Presents) and Eric Fellner. Their first feature film, producing Stephen Frear's My Beautiful Laundrette, was nominated for the Academy Award for Best Screenplay and kickstarted Working Title as a film production company of quality and good repute. After producing a number of films during the 80′s and early 90′s, including The Tall Guy for fellow New Zealander Richard Curtis, Romeo Is Bleeding, Drop Dead Fred, fellow Kiwi Vincent Ward's Map Of The Human Heart and the Coen Brothers The Hudsucker Proxy, Tim Bevan's little production company began its journey to become the most powerful film studio in Europe with Richard Curtis' scripted, edgy little comedy called Four Weddings & A Funeral.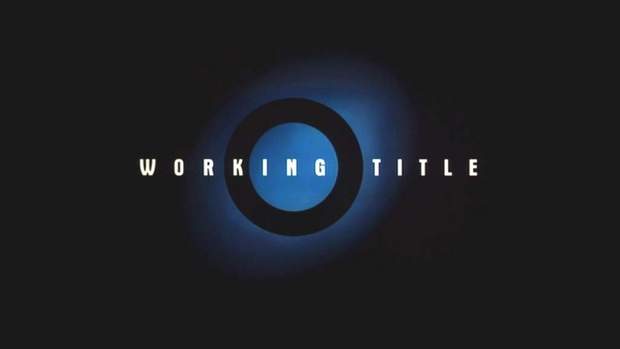 Bevan and his company have become a name in their ability to spot talent; especially in the independent film world. Often dubbed as the Weinstein's of England, Bevan and his company snapped up projects and filmmakers left-right-and-center and produced a staggering array of hits that propelled English cinema and the Independent Film industry to the global stage. Films like Fargo, Elizabeth, The Big Lebowski, Notting Hill, High Fidelity, O Brother Where Art Thou, Bridget Jones's Diary, Thirteen, Ned Kelly, Johnny English, The Italian Job remake, Pride & Prejudice, United 93, Atonement, Smokin' Aces, Definitely, Maybe, Frost/Nixon, Green Zone, Shaun Of The Dead, Hot Fuzz, Paul and then into the world of television with projects like The Tudors, Love Bites, True Love and many, many more.
---
And the list doesn't really stop here. There's so many more New-Zealand-born success stories to consider such as Michael Seresin: cinematographer of Midnight Express and Harry Potter & The Prisoner of Azkaban; or Doreen Lang who was a regular bit-player on many of Alfred Hitchcock's films and television shows; or Elloroy Elkayem director of the B-movie Eight Legged Freaks; or television actress Gina Bellman; or film actress Anna-Louise Plowman; or Chris Rankin who plays Percy Weasley on the Harry Potter movies…well, I could be here all day. In any case, I hope you enjoyed this little stroll through the annals of unappreciated Kiwi fame and maybe you have a few suggestions yourself you want to throw into the pile?
Till next time, thanks for reading.