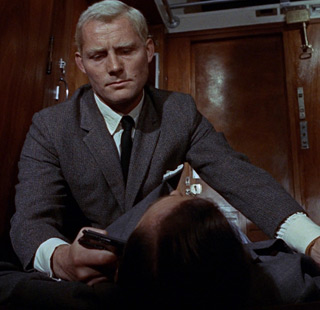 From Russia With Love: Sean Connery fights Robert Shaw in a cramped train compartment
This closed-quarters throw-down showed Sean Connery's Bond to be a rough-and-tumble brawler able to take on someone much more imposing than himself – in this case Robert Shaw's SPECTRE agent Red Grant. It set a new standard for movie fisticuffs and gets extra points for occurring on a train.
Also notable for Bond's more-bitchy-than-usual finishing quip as he removes the beaten Grant's pistol: "You won't be needing this...old man!". Meow.