Fantastic Fest – The Hangover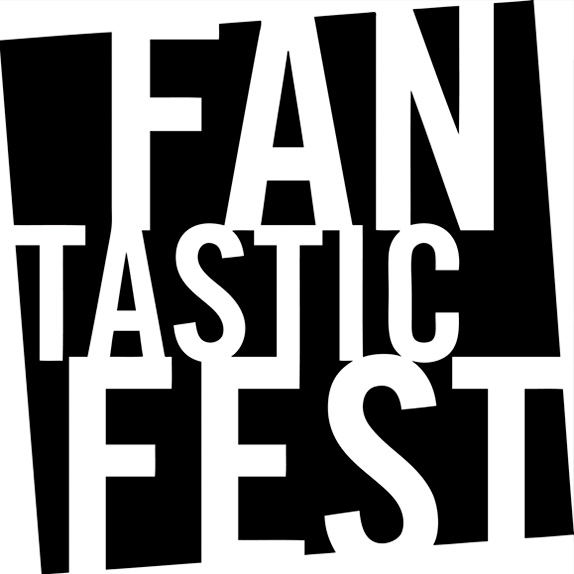 We've arrived back in New Zealand after two weeks away, sporting massive hangovers, severe jetlag, with colds & flu well and truly on the way, blocked ears & sinuses from flights and even a sprained ankle! Fantastic Fest totally caught us off-guard in the best possible way and we were completely blindsided by the almost constant running between movies, parties and other events. We barely had time for sleep! So we'd like to apologise to anyone who was planning on following our exploits vicariously since our initial post on this blog about three weeks ago.
Andrew: I think I'm still hungover from the final night party.
Steve: That was pretty much the most epic party I have EVER attended in my life! The only thing that got me awake and conscious enough to fly back to New Zealand was good ol' Texas BBQ!
Andrew: Man, Texans sure do love their barbecue. And it loves them right on back. I don't think I've ever supped from a juicier meat teat than the brisket at Franklin's BBQ. So tender. So delicious. In fact I'm pretty sure the only reason they don't do BBQ at the Alamo Drafthouse itself is to give the other foods a chance – which they deserve.
Steve: Oh, my god, the menu at the Alamo Drafthouse is a thing of WONDER! I had been warned before going that I should try to eat there as little as possible during the festival because I would spend all of my hard earned monies in one place, but with pizzas, burgers, cookies, shakes and other delicious snacks and meals to sample, how could I not? My credit card may be creaking under the weight of so much snacking, but my stomach will be forever grateful for being treated so well.
Andrew: I just want to give a shout-out to whoever designed the Alamo's chocolate chip cookies. I'm something of a cookie connoisseur, and…god damn, those are some fine cookies. As you were.
Steve: The in-cinema table service is what the Alamo Drafthouse chain is known for and was really what got us both through the hard yards of Fantastic Fest, I think, and led to us being able to fully concentrate ourselves on so many great films, with enough energy left at the end of each day to go party into the wee small hours!
Andrew: Oh boy, the parties. I ended up jettisoning quite a few film-screening slots so I could attend more of the events surrounding the festival. Because while Fantastic Fest is a film festival first and foremost, the organisers put "fun" extremely high on their priority ladder, so every night there are at least one or two major parties or events going on concurrently with the late-night film sessions.
Steve: Themed around the re-release of crazy 80s action masterpiece The Miami Connection, the party on the second night saw the band from the movie re-form 25 years later for the Chaos Reigns Karaoke party! See our pictorial elsewhere on this esteemed website for more on that one, but suffice it to say there were a lot of hyper film fans very drunk and performing Tai Kwan Do spin kicks out in the carpark!
Andrew: In the middle of the festival we were treated to the one-two punch of the Fantastic Fest Awards, in which the awards take the form of beer mugs and the winners have to chug a beer in celebration; and the Fantastic Feud, which pits American critics and filmmakers against internationals in a fierce battle of horror movie trivia. But by that stage of the evening, of course, everyone was raucously drunk (and in the case of some panel members, stoned), so the competition was very merry indeed. Despite a crowd who chanted "USA! USA! USA!" at the slightest opportunity, the international team, featuring our very own Ant Timpson, managed to emerge triumphant for the first year in the history of the competition. Much beer was sprayed, more beer was drunk, and the Americans went home with their tails between their legs. Damn Americans.
Steve: The "100 Best Kills" party was a crazy in-cinema celebratory mash-up of action and horror fights, decapitations, dismemberments and disembowelings presented by Alamo legends Zack Carlson and Lars Nilsen. The onslaught of it all was kinda surreal and the bucket of beer bought to accompany the viewing was guzzled voraciously, even if I spilled quite a bit while laughing at the maniacal on-screen antics!
Andrew: I was told early on in the festival that one of the annual highlights is the Fantastic Debates – where film critics and filmmakers are pitted against each other in debates on important modern quandaries like "God Hates Remakes" or "Movie Martial Arts Is Inferior To Real Martial Arts", where the viciousness of the debating is exceeded only by the compulsory two rounds of boxing that finishes off each debate.
The highlight this year was prolific filmmaker and figurehead of the "mumblecore" indie filmmaking movement Joe Swanberg, squaring off against Badass Digest critic and noted mumblecore hater Devin Faraci. The moot: "That Mumblecore Is Catshit And Is Giving Indie Filmmaking A Bad Name Because It Is So Very Shitty". Faraci and Swanberg both delivered powerful arguments in the spoken phase of the debate, but when the gloves went on, Swanberg's passion and extra foot in height proved powerful allies, destroying Faraci in a manner that can only be described as Kaiju-esque.
Steve: Another, recently added, tradition of the fest is the Nerd Rap Battle, where attendees are invited to submit some phat rhymes and drop them on the mic live at The Highball in front of an adoring public. Last year's winner, Alamo stalwart Damon Jones, led the smack with some hefty throw-down to the stage and some impressive visual effects. All were impressed. He was followed by an array of performances about various cinematic subjects in various shades of competence. Including our boi right here, Mister Andrew Todd himself!
Andrew: I took a calculated risk with my subject material, but it turns out there are a surprising number of Babe: Pig in the City fans out there.
Steve: Many locals were a bit shocked when the final came down to a free-style between home-town hero Jones and International dark-horse Todd. Jones went first and was barely able to string a coherent meter together, so all Andrew needed to do was swing a couple of lyrical stylings and the prize was his!! YEEEEEEEAH BOIIIIIIII!! What a night!! Again, we proceeded to get hideously drunk to celebrate the fact that Andrew now has a VIP badge so he can attend again next year to defend his title!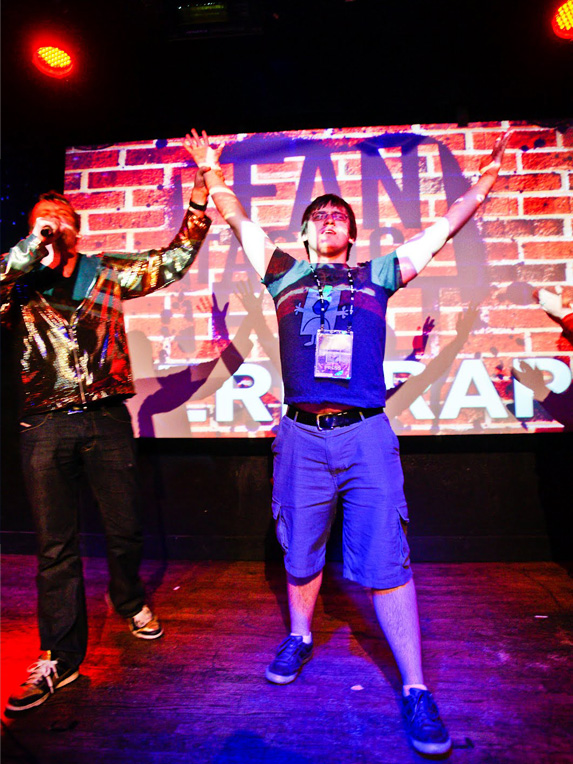 Andrew: Time to start budgeting for next year's flights. Oy vey.
Steve: And making more room in the belly for more delicious barbeque, right?
Andrew: Detox begins here. It's a pretty indulgent festival when you get up early to get tickets, watch movies and eat all day, drink and party all night, get two hours of sleep and do it all over again, for eight days. It's a good thing the closing-night party was so amazing – it provided a very nice exclamation point to the whole experience.
Steve: Wow. That party. Honestly, I have never enjoyed myself at a party that size before, nor drunk so much. The festival took over an American Legion post for a night and decked it all out in North Korean flags and regalia, appropriate to the closing night film Red Dawn. There were bands playing outside, a full buffet of Korean delicacies on the menu, beers flowing, while inside there were free head-shaves and prison tattoos. Upstairs was a karaoke bar with electric shock therapy for those who weren't keeping up the entertaining pace. It was an absolutely wild night that I think neither of us will ever forget, with all of the amazing people we had met over the week.
Andrew: Hang on. Weren't there some movies being shown at some juncture in the festival?
Steve: Oh yeah. That is what we went halfway across the planet for, right?
Andrew: It is. And the movies certainly did not disappoint. I probably saw thirty or so over the festival's eight days, but two films really got to me: one small, and one huge. Michael Paul Stephenson's heartfelt and hilarious Halloween house-haunter documentary The American Scream deservedly won the documentary section of the festival, and is impressively an improvement on Stephenson's first film Best Worst Movie, which Kiwis may remember from NZFF a couple years ago. It's a doc about a particularly American pastime, but full of wonderful characters who are both too weird to be made-up and sort of universal in their trials and tribulations.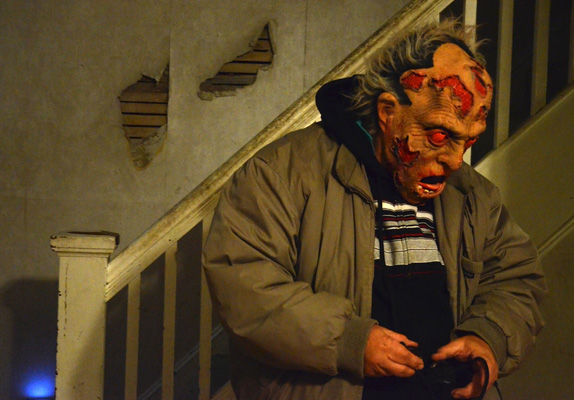 And on the other extreme of the scale was one of the Fest's "secret screenings", Lana and Andy Wachowski and Tom Tykwer's incredible masterpiece Cloud Atlas. It's a film so sweeping in scope, ambition, passion, beauty and heart that saying "it makes you forget all about the Matrix sequels" sort of sells this movie short. It left me breathless as the credits rolled, and the audience's standing ovation was as justified as any I've been a part of. I could write pages about this but I'll have to restrain myself.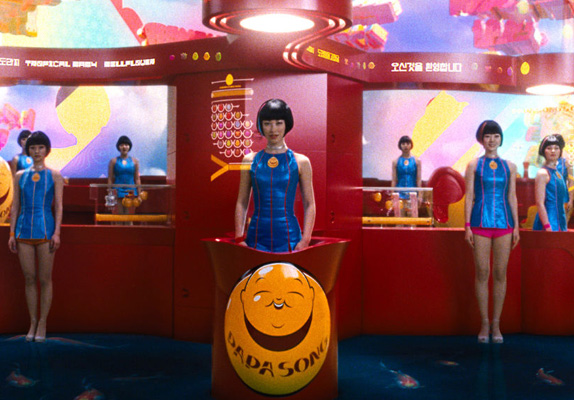 Steve: I absolutely 100% agree about Cloud Atlas being the very best film seen at the fest. It is a jaw-dropping feat of cinema and many of the cast (especially Tom Hanks and Jim Broadbent) deliver career best performances. It's certainly one film I am looking forward to revisiting when it opens in New Zealand, so I can talk to friends about its richly detailed characters and huge complex far-reaching structure. There was also the fan nerd squee moment I felt when Andy & Lana Wachowski strolled casually into the cinema to intro the film! The post screening Q&A was a fascinating insight into the production process and really set the crowd alight for the final leg of the fest.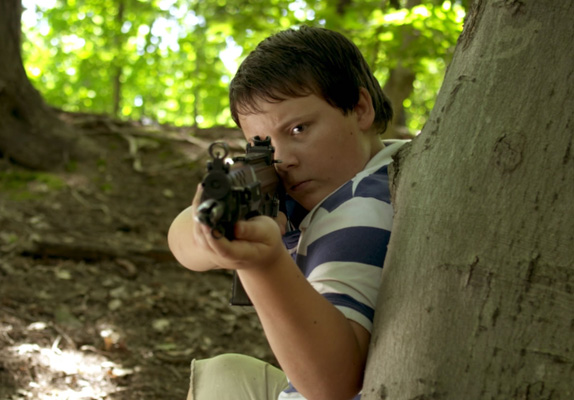 On a smaller scale, my personal favourite independent feature was Audience Favourite award winner I Declare War – an extremely tidy conceit of a film about kids playing at war with sticks, stones and water balloons, that turns nasty as the line between imagination and reality begins to blur. It manages to succinctly rise above its "Lord of the Flies" premise by way of pitch perfect performances from its all teen cast with sharp, contained camerawork throughout.
Other standouts for me included:
Flicker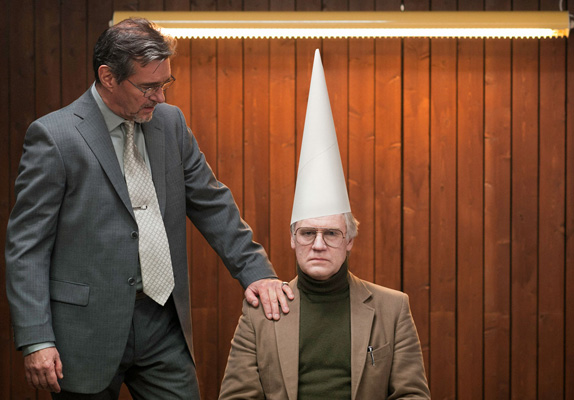 A Swedish comedy about a telecommunications company being brought down by an anarchist organisation.Relies on the strength of its awkward, pithy writing and performances from its uniformly great cast to bring as many laughs per minute as it can An absolute roll-on-the-floor laugh riot.
---
Berberian Sound Studio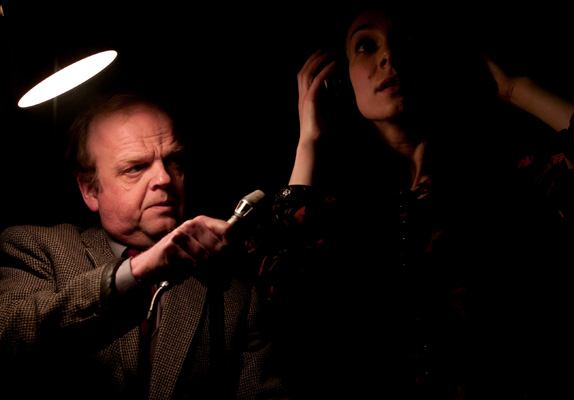 Toby Jones plays a mentally unstable sound engineer with moral objections to the 1970s Itallian Giallo horror movie he is working on. Visually arresting and richly detailed in its eye for period.
---
American Mary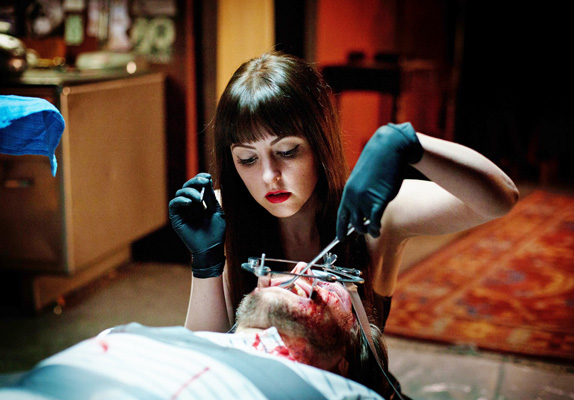 Body modification horror/thriller from The Twisted Twins (Jen & Sylvia Soska) about a medical student who starts making some quick lucrative cash on the side by offering implants and surgery for those wanting something a little… different. More than simply the sexy horror movie implied here, there is actually something worthwhile and intelligent going on in this well crafted, legitimately creepy shocker.
---
Andrew: And my other standouts were:
 The Final Member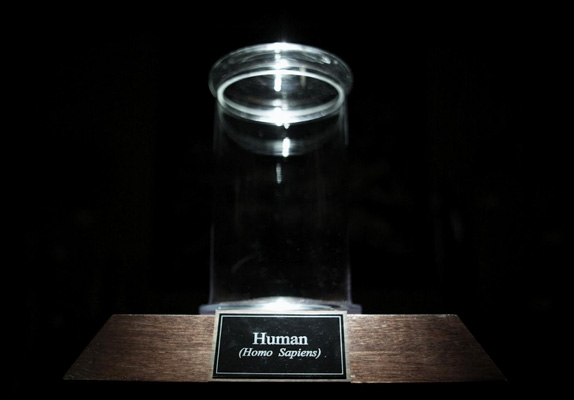 On the surface, this looks like a documentary about an Icelandic man who collects penises. And…it is. But once it gets to the substance of the film – the search for the first donated human penis specimen – it takes a turn for the really weird and the strangely heartwarming, as we meet the characters determined to be that donor. It turns into a fascinating study of legacy, ego and national pride, and it's one of the surprise hits of the festival for me. The fact that the Alamo kitchen served deep-fried veal testicles during the show helped too.
---
Errors of the Human Body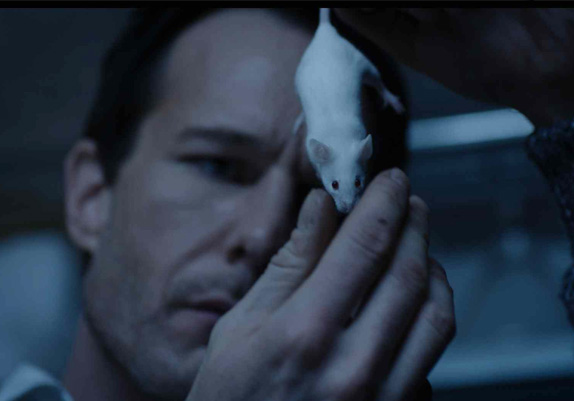 The directorial debut of The Divide screenwriter Eron Sheean, Errors appears to be a sci-fi thriller on the surface, but is actually based mostly on six years of Sheean's research at the Max Planck institute. It's a story about genetic engineering and one about regret, and its authenticity makes it all the more powerful. Michael Eklund deservedly won a Best Actor award for his performance. It's a really unique piece of work in the genre.
---
The History of Future Folk

A low-fi film about a fictitious folk music duo, based on existing stage and musical material, this adorable little movie sparks comparisons to Conchords, but it sets itself apart by virtue of the sheer sincerity on display. The titular folk duo are presented – crucially, without any self-referential winking or cynicism – as a pair of aliens from planet Hondo (land of the magic sponges and the sulfur pits of doom) sent to destroy the Earth, but who upon their discovery of music, decide to save it instead. The duo played a set at the closing night party, and there were many plastic bucket helmets worn by the audience, a sign of the genuine love this movie inspires.
---
Steve: Actually, so many of the films witnessed were just so great on many different levels. And I must say, I was quite surprised by the light offering of horror movies in the lineup, as I had expected more to keep the "gore-hounds" happy. That certainly didn't disappoint me too much though, as there was so much rich diverse material representing so many other truly interesting genre studies as well as interesting cross-pollination.
Andrew: As someone pointed out: it's Fantastic Fest, not Horror Fest. "Genre film" is a much broader swathe of the cinema landscape than it gets credit for a lot of the time, and the wonderful weirdness on display here – whether horrific, humorous, or heartwarming – is a testament to the insane creativity of the filmmakers involved. And though it's a shame a lot of it gets swept under the rug, at least Fantastic Fest (and its sister festivals around the world) gives these films a place to shine.
Steve: There were only a couple of genuine disappointments, and they were so minor it would be churlish to point them out in this barrage of awesome.
Andrew: Totally. Even the worst movie of the festival managed to provide the theme for one of the greatest parties ever thrown, so it's hard to complain.
Steve: Or indeed, do anything except sigh in contentment and count up your well earned film nerd credits.
Andrew: We should also point out that most of the features and even many of the shorts that played had guests in attendance at the festival to introduce and answer questions about their films. It's an aspect of the festival that really sets it apart, and the accessibility and openness of the filmmakers makes it truly a festival of film, rather than just a bunch of movie screenings.
Steve: The festival, its movies and its events had been heavily hyped up for us beforehand. But nobody had mentioned the quality of the people in attendance. Everyone at Fantastic Fest – whether they're there as fans, press, industry or film guests – is there as someone who loves movies. As was said to us by someone or other, you don't network at Fantastic Fest, you make friends.
Andrew: I managed to get invited to the filmmakers' dinner and outdoor film screening at festival founder Tim League's house, and met a host of filmmakers there, chatting about the filmmaking communities in our respective countries (turns out the Argentinian Film Commission turns out small-town coming-of-age dramas at the same rate as its New Zealand equivalent) and just having a great time talking about movies.
Steve: About the only downside of having attended is that Fantastic Fest sort of ruins all other film festivals you might attend after it. As someone else said on our first night, "Fantastic Fest is both the best and the worst first film festival".
Andrew: Nothing can compare to the chaos of Fantastic Fest, and nothing can even come close to the cinematic and culinary prowess of the Alamo Drafthouse. Certainly not any Kiwi cinema I know of. So I've got to go back next year, to chase the dragon of my first Fantastic Fest high. Plus, I've got a Nerd Rap title to defend.
Steve: Man, I don't know how we managed it in all that chaos, but we even had time to GO SEE THE BATS!!