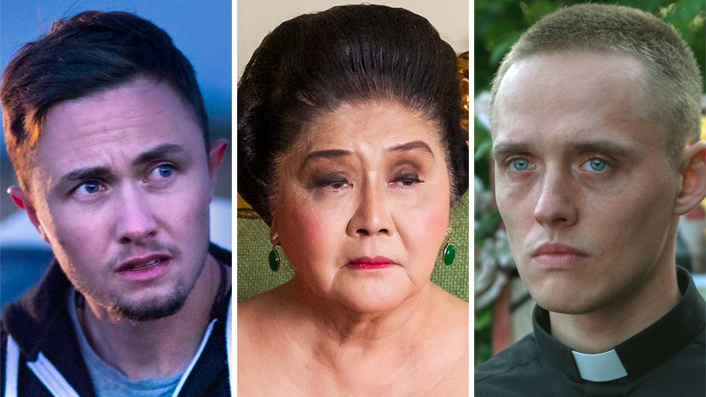 Best of the fest – our top 20 films of NZIFF 2020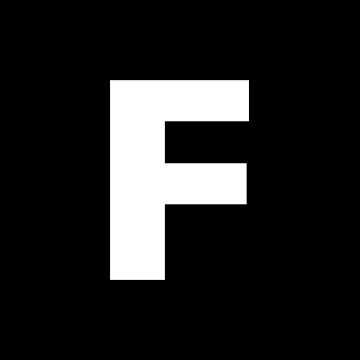 ---
A trio of Aotearoa offerings sits alongside international drama, documentary and horror in our best of the fest list.
Whānau Mārama: New Zealand International Film Festival 2020 came to a close recently, giving our writers time to reflect on what made the strongest impression on them this year—after filing over 100 reviews. Here we count down the top 20 festival pics of 2020, to file away into streaming watchlists, refer back to later in the year, or perhaps even keep an eye out for a future return to cinemas.
All 2020 mini-reviews:
A – D | E – J | K – M | N – R | S – Z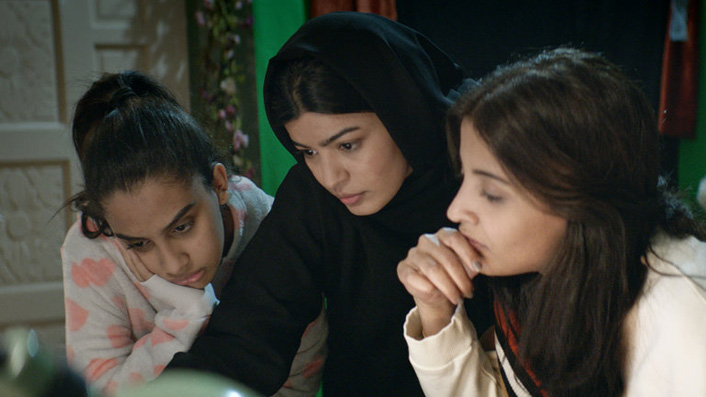 20. The Perfect Candidate
A young Saudi female doctor decides to run for an office in a municipal election in this drama from renowned filmmaker Haifaa Al-Mansour (Wadjda).
"Fascinating in both its stoic detailing of everyday hardline female repression and its joyous celebration of the strength and myriad ways Saudi women find to get shit done," wrote Sarah Voon, adding "if it occasionally came off a bit soapy, it was balanced out with enlightening cultural insight."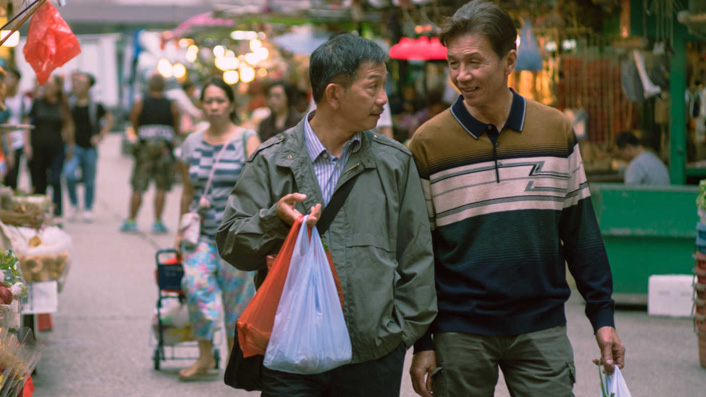 19. Suk Suk
Still in the closet during their twilight years, two gay men keep their relationship hidden from their respective families in this observational Hong Kong drama.
"Gentle, touching, bittersweet, and acted to perfection," reckoned Liam Maguren "Manages to be so damn lovely when showing these two retirement-age men hooking up and quickly becoming an old married couple."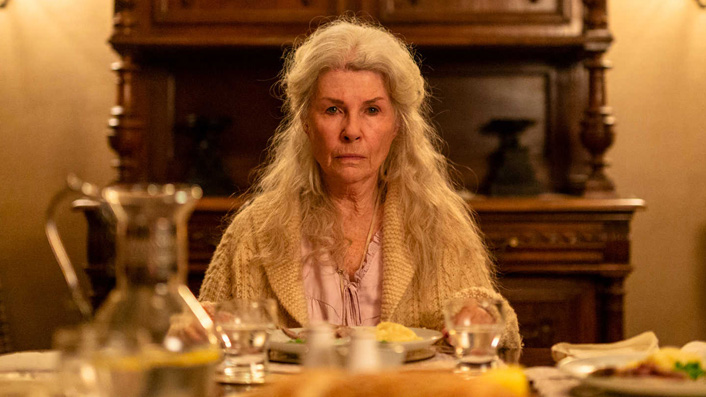 18. Relic
Emily Mortimer (Shutter Island) leads this horror as a woman who returns to the country home she grew up in after her dementia-stricken mother disappears. Co-stars Robyn Nevin (Top of the Lake) and Bella Heathcote (The Neon Demon).
"Beautifully shot and centred on lovingly rendered and organic mother/daughter relationships, Relic is let down a little by a heavy-handed last few minutes", observed Amelia Berry, but "still well worth a watch for the moody psychological horror crowd".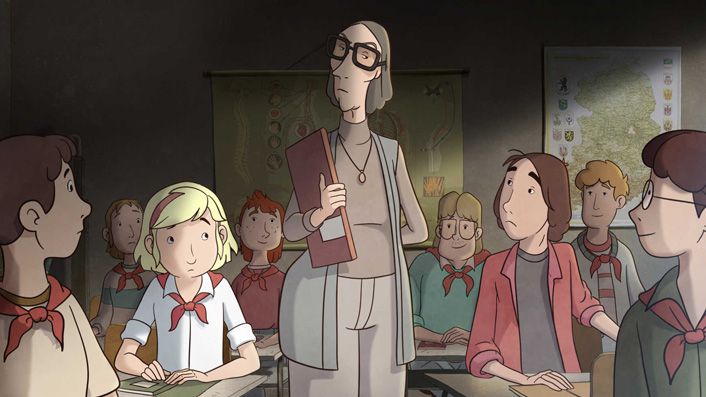 17. Fritzi
During the peaceful revolution in 1989 East Germany, a young teenage girl attempts to sneak past the border and return her friend's dog in this animated family film.
"Miraculously succeeds in turning a politically-oppressive moment in history into a lovely Spielbergian animated adventure," wrote Liam Maguren, "capped with an ending that left a heart-shaped lump in my throat".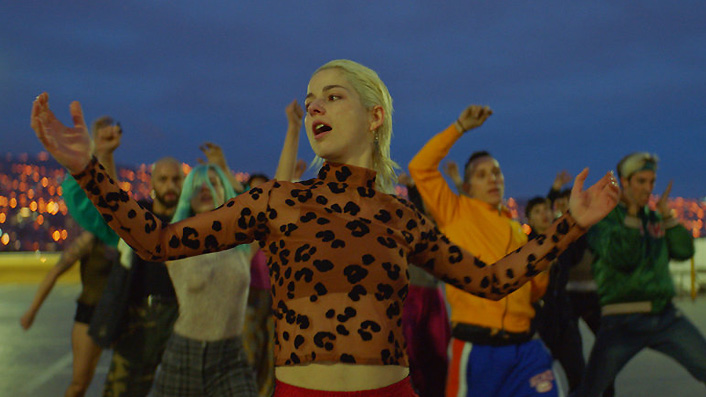 16. Ema
An adoption falls apart, and a couple must deal with the consequences, in this music-infused Chilean drama from the director of Oscar-nominated historical biopics Jackie and No.
"Mariana Di Girolamo is a revelation as Ema, ever-watchable in scenes of confrontation, seduction, and of course, dancing—the film propelled by big numbers from Tomasa del Real, De Lein, and a Nicolas Jaar score," said Steve Newall. "Ambitious, and enjoyable even as it almost pulls it all off."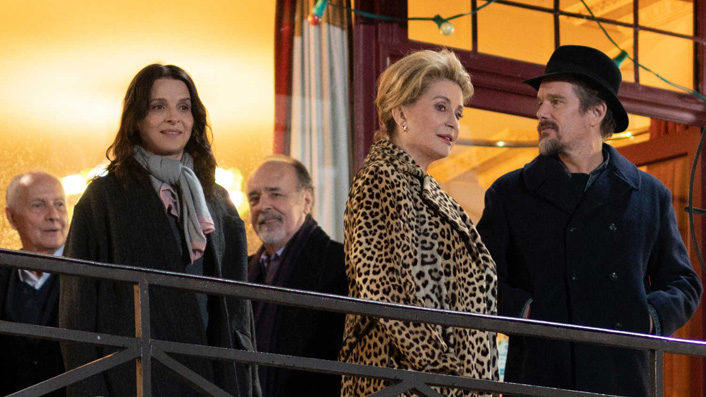 15. The Truth
Catherine Deneuve, Juliette Binoche and Ethan Hawke star in this mother-daughter reunion dramedy from Cannes Palme d'Or winner Hirokazu Koreeda (Shoplifters).
"It's also amusing to see Ethan Hawke relegated to the sidelines as The American Spouse, in one scene literally sitting at the kids table," noted Tony Stamp. "All the more room for Deneuve and Binoche to dominate the screen, elevating a low-key Parisian family drama into something more memorable."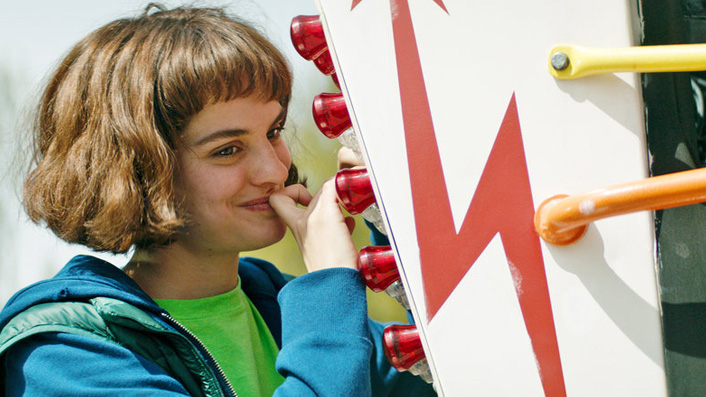 14. Jumbo
In this French drama, a young woman working at an amusement park finds love in the unlikeliest of places—in the form of the park's illuminated mechanical star attraction.
"Walks a very fine line between dark comedy and non-judgemental drama, just heightened enough to be not-quite-real," said Tony Stamp. "No spoilers: I really, really loved the ending."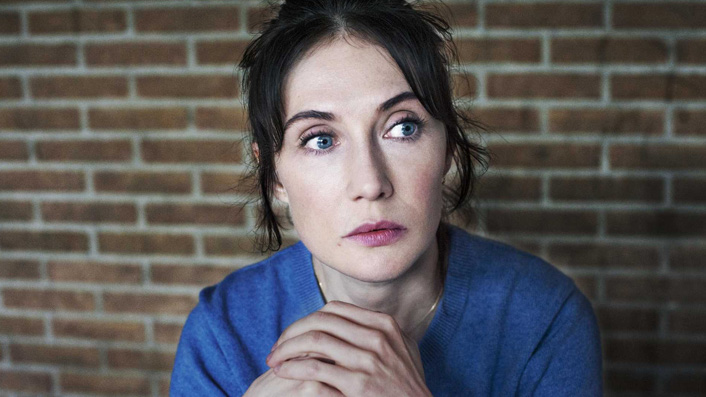 13. Instinct
Game of Thrones Emmy nominee Carice van Houten leads this psychosexual thriller as an experienced psychologist deeply troubled by her increasing infatuation with a sex offender.
"An impressive debut from Dutch filmmaker Halina Reijn", declared Amanda Jane Robinson. "Despite some weaker story elements, it's the alarming, audacious ending that clinches this film as a clever navigation of the complexities of power and desire."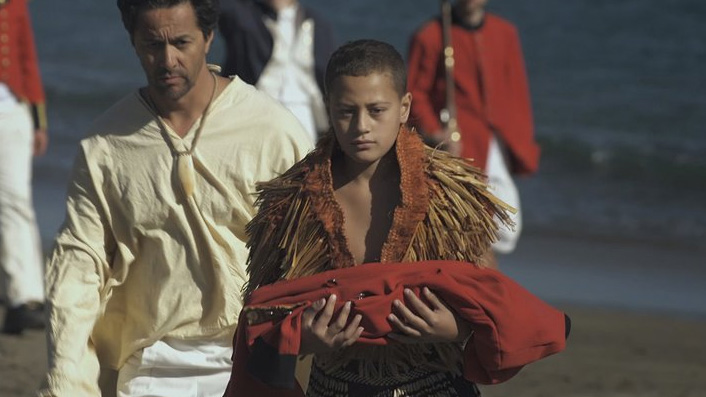 12. Tupaia's Endeavour
Re-edited from the earlier Māori TV series, Lala Rolls' feature-length film follows a Tahitian high priest and navigator travelling across the pacific aboard Captain James Cook's HMS Endeavour.
"Made me hopeful that we might be able to have these conversations about renegotiating colonial histories on a broader level," shared Rachel Ashby. "I don't know how you could watch this and not feel motivated to do some more learning."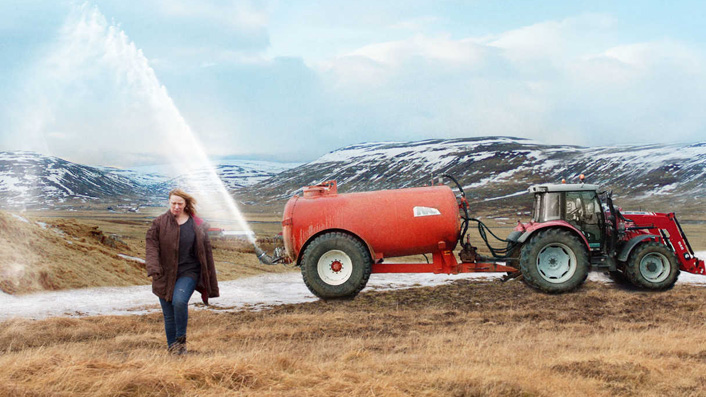 11. The County
Reeling from the death of her husband, a farmer from a remote valley in Iceland takes it upon herself to fight against an unjust and corrupt co-op in this comedic underdog story from the director of 2015's Rams.
"Powerful, engrossing, and often darkly humorous," noted Adam Fresco, "it's worth seeing for those Icelandic landscapes, and [Arndis] Egilsdóttir's electric performance alone".
Sign up for Flicks updates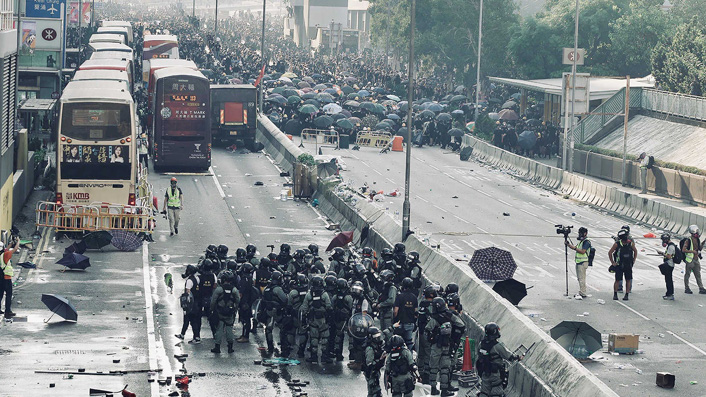 10. Hong Kong Moments
Seven Hongkongers with various involvement in, and points of view on, 2019's protests are followed in this documentary, painting a picture of life their during a period of demonstrations, police actions, and elections.
"A wonderful example of how a feature-length doco can greatly complement frequent short-form news coverage of an ongoing current affair," observed Daniel Rutledge. "Doesn't add much factual information about the conflict—instead, it informs the viewer emotionally about regular life in a violently polarised modern-day Hong Kong."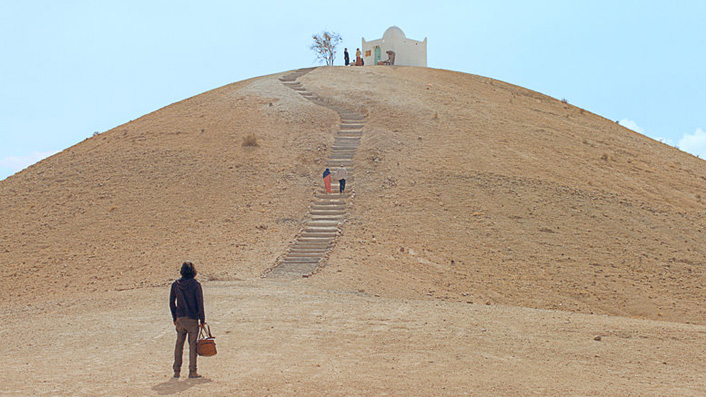 9. The Unknown Saint
Morocco-set caper pic follows a thief released from prison only to find a major obstacle to regathering his stashed loot. His hiding place has been mistaken for a saint's grave, and a shrine and village now stand between him and his ill-gotten gains.
"Loose, shaggy dog plotting, crisp location lensing and loping pace add to a bone-dry pleasure," wrote Aaron Yap. "Easily the funniest, freshest caper flick I've seen in ages."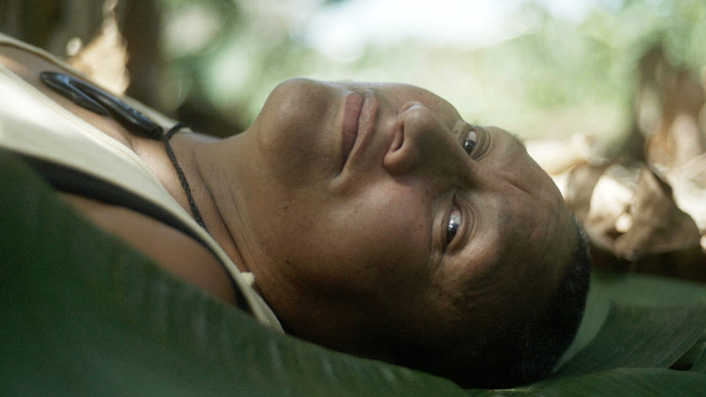 8. Loimata, The Sweetest Tears
Aotearoa documentary covering the last voyage of Ema Siope—sailor, mentor, and waka-making extraordinaire.
"Don't think I deserved to be blessed with something this incredibly intimate and full of wisdom," opined Liam Maguren. "As powerful as 2018's Māui's Hook, Anna Marbrook uses cinematic sensitivity to capture one whānau's exemplary examination of past abuse."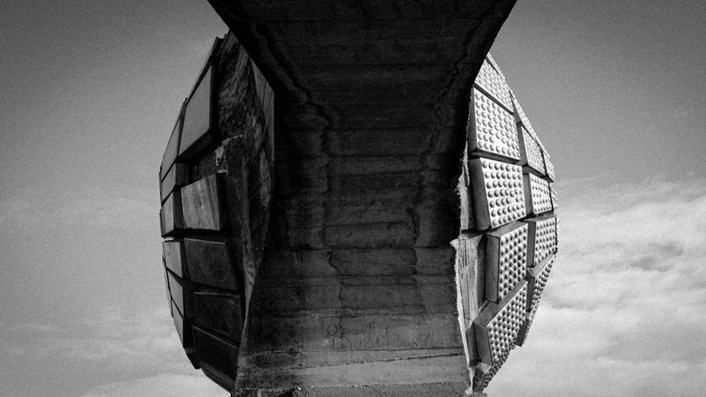 7. Last and First Men
The posthumous directorial debut of composer Jóhann Jóhannsson (Arrival, Mandy), an avant-garde sci-fi symphony with a voiceover by Tilda Swinton. Set far in the future, humanity is near extinct, with just the monoliths of its past still enduring and communicating into the void.
"Pregnant with doom and a transporting stillness," noted Aaron Yap, "its vast empty spaces and immovable monuments—scored to Jóhannsson's searching score—hint at limitless potential for humanity".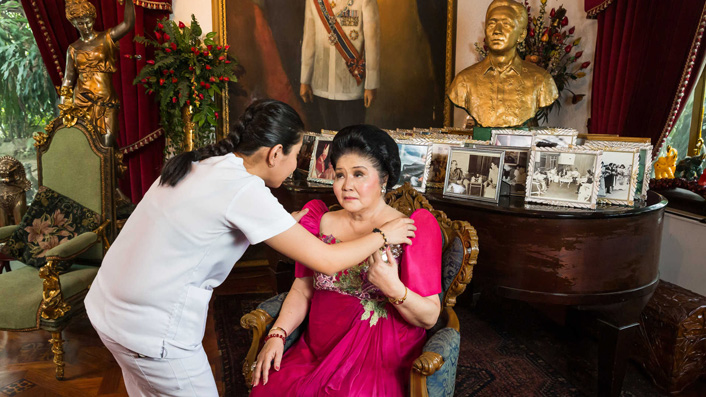 6. The Kingmaker
Filmmaker Lauren Greenfield (The Queen of Versailles) continues her exploration of extreme wealth with the most political work of her career. Greenfield's new documentary The Kingmaker examines the character and history of billionaire Filipino First Lady Imelda Marcos.
"Reveals just how sinister Marcos's flamboyantly feigned ignorance really is—and paints a stunning and searing portrait of a woman who knows exactly what she's doing and, chillingly, exactly what she's done", enthused Katie Parker. "A masterpiece!"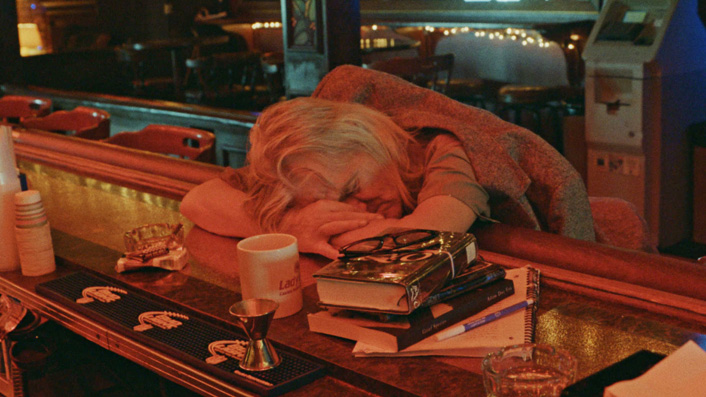 5. Bloody Nose, Empty Pockets
The tiny community that calls a small dive bar home becomes the focus of this film, capturing staff and patrons in their final round before the bar closes for good.
"The less you know about the actual conceit of this film in advance, the better, " advised Matthew Crawley. "A barfly-on-the-wall flick like no other."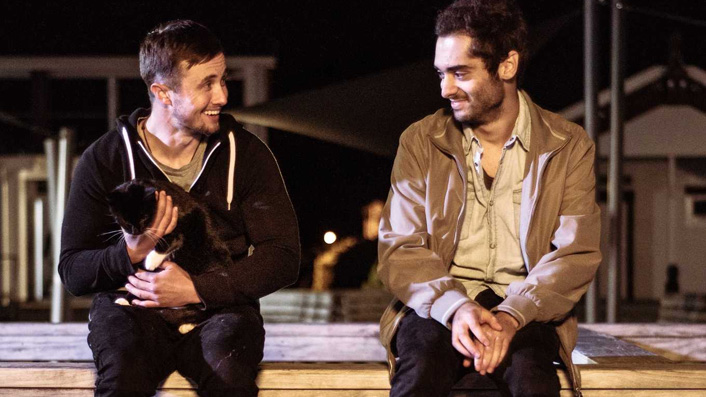 4. Rūrangi
Aotearoa LGBT+ web series follows a young trans activist as he returns to his small town home after a ten year absence, seeing reconnection with his father.
"Who benefits from our shame? That's the central question in this deeply touching new web series, exploring queerness, coming home, and what it means to be Māori," wrote Amelia Berry, who predicts "You'll laugh, you'll cry, you'll cry again, you'll cry a third time."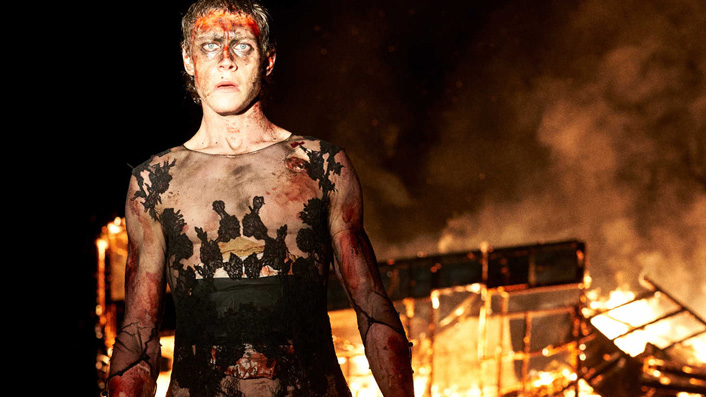 3. True History of the Kelly Gang
1917's George McKay is Australia's famed 19th-century outlaw in this re-telling of the life and times of, alongside Russell Crowe, Nicholas Hoult and Charlie Hunnam. Directed by Justin Kurzel (Snowtown), and based on Peter Carey's Booker Prize-winning novel.
"A super compelling visual mashup that vomits a blend of non-era accurate costume, art, theatre and visceral physical performance with grimy decadence across the screen," wrote Sarah Voon. "Fantastic."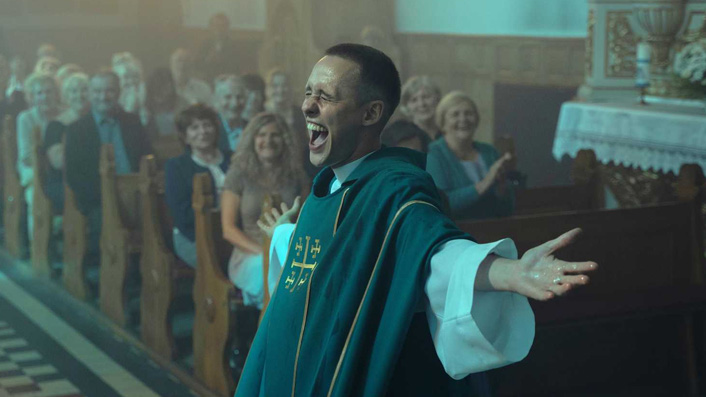 2. Corpus Christi
A young offender, spiritually reborn, masquerades as a village priest in order to achieve his God-given dream in this Oscar-nominated Polish drama.
As Steve Newall observed, "Throw in a small-town mystery/scandal alongside the con/redemption storyline, mint performances, a firm grasp on tone ranging from sombre to gak-fueled and this comes together as a classic NZIFF audience pleaser."

1. The Long Walk
Fifty years after witnessing a fatal car accident, a middle-aged man in rural Laos is haunted by the regrets of his life, while the site of the crash is inhabited by the spirit of the victim.
"Woozy, contemplative brew of Apichatpong-style forest ghosts, temporal loopiness, fleshy microchip tech and herbal tea mercy-killing," wrote Aaron Yap. "A spooky, slippery, conceptually bold stunner, steeped in the lingering ache of death and memory. Likely to be one of the year's most memorable NZIFF discoveries." As this list attests.